April 28, 2022
Good morning. In today's either/view, we debate whether Prashant Kishor could have made a significant impact in Congress party if he had joined them. We also look at false advertisements of Patanjali being challenged in Kerala, among other news.
---
📰

FEATURE STORY
Could Prashant Kishor have made an impact in Congress?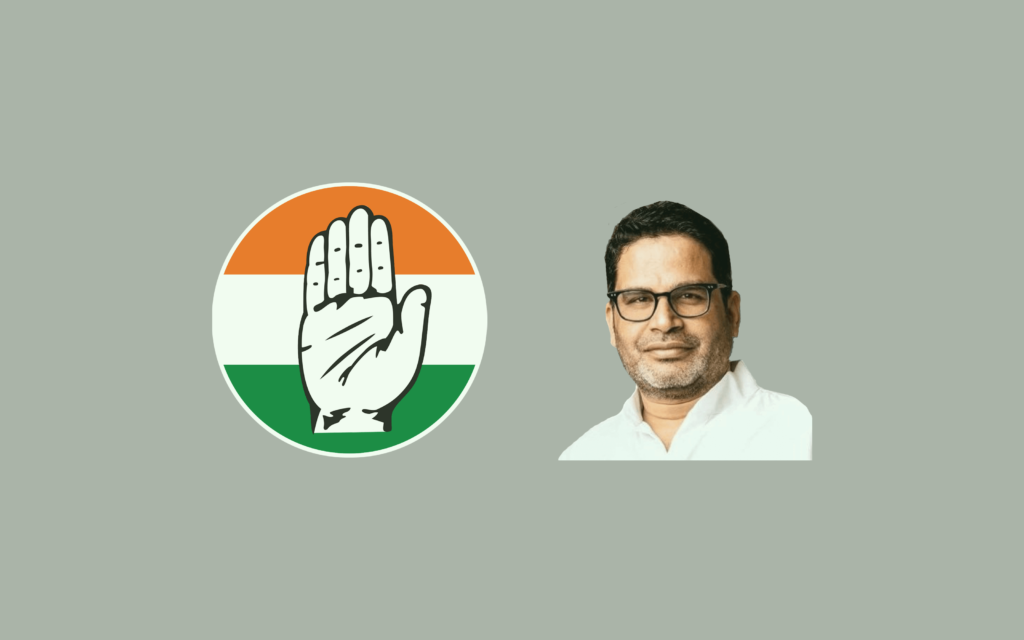 In the opening scenes of The Godfather, a couple of people pay a visit to Don Corleone in desperate need of help. To one such person, Corleone says, "I'm gonna make him an offer he can't refuse." In politics, parties and candidates go to consultants in their hour of need. In India, there's none more sought-after than Prashant Kishor.
The offer from Congress to political strategist Prashant Kishor was an easy one for him to refuse. As the Congress continues its long road to recovery, the hope was Kishor would join the party to prepare an action plan for the 2024 elections. There were hopes that the party and the in-demand political consultant would make a formidable team. Was this ever a match made in electoral politics heaven?
Context
Kishor is no stranger to Indian politics. His rise in prominence has made him much sought-after. We've written about Kishor and his rise before, discussing the broader impact of political consultants in Indian politics. Given his reputation, it's no surprise that Congress came calling.
For India's grand old party, the road to get here was long and troublesome. You could argue it all started back in 2014 when the BJP came into power convincingly. Or perhaps that was the culmination of bad internal governance and misguided strategies and had been a long time coming. Either way, the party has and continues to go through turbulent times.
Post-independence, the party dominated, particularly under Jawaharlal Nehru. In the elections of 1951, 1957, and 1962, they had landslide victories. Nehru embraced a secular and almost socialist economic agenda. Under the tenure of Indira Gandhi, the party won easily in the 1971 elections. Then controversy came calling. After the Allahabad high court ruled that her 1975 election victory was void because of alleged electoral malpractice, she ordered the President to declare a state of emergency.
After she was assassinated, Indira Gandhi's son Rajiv Gandhi became Prime Minister and led the party to another landslide victory. After his assassination in 1991, P. V. Narasimha Rao became his successor and ushered in an era of economic reforms. 1996 was a low point. The party was reduced to 140 seats, its lowest in the Lok Sabha. After the 1998 elections, Sonia Gandhi assumed the party's leadership.
In 2004, the party won the elections and formed the government with the help of regional parties like the DMK and the Communist front. Despite a rocky period of losing the Left Front's support, the party returned to power. By the time the 2014 elections came around, the party was mired in corruption allegations. It lost much of its popular support. It didn't get much better in 2019 as the BJP returned to power.
The first step in solving a problem is acknowledging there is one. Ever since Rahul Gandhi stepped down as Congress President after taking over in 2017, the party has looked to figure out how to stop the Modi-BJP juggernaut. With only a couple of years till the next general elections, Kishor seemed like the person who could help, given his reputation. But things didn't pan out.
VIEW: Not a good fit from the start
This was not Kishor and the party's first tryst together. He handled campaigns for the 2017 polls in Uttar Pradesh, Uttarakhand, and Punjab. However, he decided not to take things further. He felt he received too much blame for the Uttar Pradesh and Jharkhand losses and not enough credit for the Punjab win. While his role at the time was as a strategist, now he was asked to join the party.
During that campaign, Kishor outlined what went wrong. He talked about the party high command's strategic decisions on not fully implementing his ideas. He admitted that he made a mistake in not leaving the campaign then. One suggestion he made echoes something he told the Congress in their recent meeting – a more prominent role for Priyanka Gandhi. Both times, the party wasn't ready to accept his idea. It goes to what makes political consultants tick broadly and Kishor specifically; they work well in a winning team. They succeed when they have a product to sell with a clear purpose and message.
From the party's point of view, some were skeptical about his record, which isn't perfect. There's also the issue of him not necessarily having a clear personal ideological stance. He has worked for parties across the political spectrum, including the BJP, DMK, and the Trinamool Congress. Part of Kishor's reported reservations about the party were its top bodies being occupied by people who haven't won elections with no grassroots connections.
COUNTERVIEW: The party needed reinvention and direction
Given the state of Congress currently, it probably doesn't have the luxury of being picky when getting help. The party has several problems it needs to confront. Outside help is certainly necessary, given it has struggled to keep its unit on message. It could turn out to be a self-inflicted wound and a lost opportunity for the party.
Some are dismayed by Kishor's decision but blame the party. Senior party leader Sandeep Dikshit cited self-interest and fear from within for Kishor's decision. On concerns about him being associated with other parties, Dikshit refuted them, calling Kishor a professional. He essentially said this was an asset for Kishor and would've worked out well for the Congress. One example is his record working with the TMC, where he was reportedly given free rein.
One of Kishor's points outlined in his presentation last year talked about the party's leadership quandary. In announcing his decision, Kishor cited deep-rooted structural problems that need to be solved. It's similar to the issues outlined by the G-23 group of rebel leaders who were criticised for voicing their concerns about the Gandhi-led leadership. Kishor's suggestion was to reconstitute organisational bodies across all levels through elections. He wanted more democratisation within. It's something the party needs if it wants to stay relevant, let alone be competitive in elections.
What's your opinion on this?
(Only subscribers can participate in polls)
a) Prashant Kishor could have helped the Congress party significantly.
b) Prashant Kishor could not have helped the Congress party significantly.
---
🕵️ BEYOND ECHO CHAMBERS
For the Right:
Indian military's multiculturalism always faced strains. Army iftaar tweet row is a warning
For the Left:
As hate spreads in India, the interfaith Iftar is bigger than ever
---
🏴 STATE OF THE STATES
Community-run museum (Arunachal Pradesh) – The people of Komsing village have built an eco-friendly museum by a rather historically significant spot. It is built near the spot where warriors from the Adi community killed a British officer during one of the Anglo-Abor Wars in 1911-12. The Nugong Banggo Kebang (NBK) said that the museum was the first of its kind and the income generated from it will be invested back into the community.
Why it matters: The Adi people are one of the most populous indigenous groups of Arunachal Pradesh. From 1858 to 1912, they were inhabiting large parts of central Arunachal and had fought off colonial expansion several times during that time. The specific war that killed British officer Noel Williamson was fought from 6 October 1911 to 11 January 1912. It is considered to be a major war in determining Arunachal's freedom.
No more loudspeakers (Uttar Pradesh) – On Monday, a senior official said that the state government has ordered the removal of illegal loudspeakers from religious places. Prior to this, CM Yogi Adityanath had directed people to restrict the volume of the speakers in places of worship across the state. The removal of the speakers must take place by 30 April. As of Monday, 125 speakers were taken down and 17,000 speakers' volumes have been reduced.
Why it matters: All these changes have been put into force as several religious festivals are lined up in the next few weeks. Eid and Akshaya Tritiya are also supposed to fall on the same day next month. Special security arrangements have been made to ensure the smooth proceedings of alvida namaz that will be held in 31,000 places in the state on the last Friday of Ramzan.
A beer crisis (West Bengal) – Yes, you read that right. There's a beer shortage in the state and people don't seem too happy about it. According to BEVCO, the state corporation with a monopoly over alcohol supplies, this shortage of beer started last week. On Sunday, the demand for beer doubled in the state as mercury hit 40°C. Since March, the demand has been rising but has reached 2.5 crore bottles in April.
Why it matters: Sources at BEVCO say that the normal monthly demand of beer in the state usually stays around 1.8 crore bottles. While the summer heat might be one of the reasons for this spike in demand, according to an excise department official, the other related to the 30% cut in the price of beer. Another reason is the changes made by brewers to their production as the past two years actually recorded a dip in demand.
Demolition drives (Gujarat) – On Tuesday, the local civic administration executed an anti-encroachment drive in Himmatnagar. On 10 April, this town witnessed communal clashes and riots during Ram Navami celebrations. The Supreme Court has already issued a stay order on demolitions in Delhi, Gujarat and Madhya Pradesh until the matter is heard on 2 May. The civic body says the procedure was not linked to the clashes at all.
Why it matters: According to reports, the demolition drive in Himmatnagar was similar to those in Jahangirpuri in Delhi, Anand in Gujarat and Khargone in Madhya Pradesh. All of which took place only days after communal clashes broke out among the locals. Civic officials have said that the notices for the Himmatnagar demolition drive were given out in 2020.
Patanjali's exaggeration (Kerala) – After a doctor from Kerala filed a complaint against Patanjali's claims of their products curing heart and liver diseases, the company is facing the heat. The Ministry of AYUSH has told states to take steps against Baba Ramdev's Patanjali Ayurved as it is illegally promoting its products by making lofty claims. For example, claims include that it cures diseases and ailments like diabetes and reduces cholesterol.
Why it matters: The RTI filed by Dr KV Babu said that the ads violated the Drugs and Magic Remedies (Objectionable Advertisement) Act, 1954 and Rules, 1955, and the Drugs and Cosmetics Act, 1940. Section 106 of the Drugs and Cosmetics Rules clearly states that no drug can claim to cure diseases in Schedule J, i.e. diabetes, blood pressure, etc. Section 3 of the 1954 Act also prohibits the same.
---
🔢 KEY NUMBER
2.95 lakh – According to the Ministry of Women and Child Development, a total of 2.95 lakh or 2,95,601 domestic violence complaints have been registered in India. Right now, there are 807 shelter homes and more than 700 one-stop centres (OSCs) for women to seek help in these cases.