August 17, 2021
either/view ⚖️
Speech effect
To: either/view subscribers
---
Good morning. We have seen fans enter cricket and football pitches to meet their favourite players. However, in the ongoing 'India vs England' Test match at Lord's, a fan did something different. The internet just can't stop talking about him.
The 12th man: A foreign fan of 'Men in Blue' wore an Indian jersey that read 'Jarvo 69' and entered the ground. When security stopped him midway in the pitch, he tried to convince them that he was part of the Indian Team by pointing at the BCCI logo in his jersey. But his attempt failed. Later, he posted on social media that he is 'proud to be the first white person to play for India'.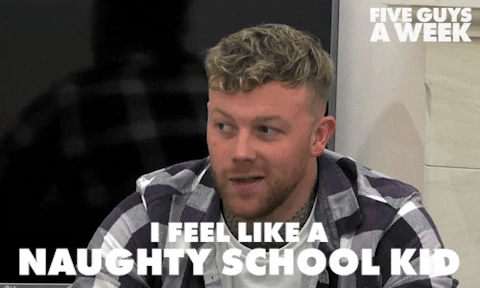 ---
📰

FEATURE STORY
Analysing PM Modi's Independence Day Speech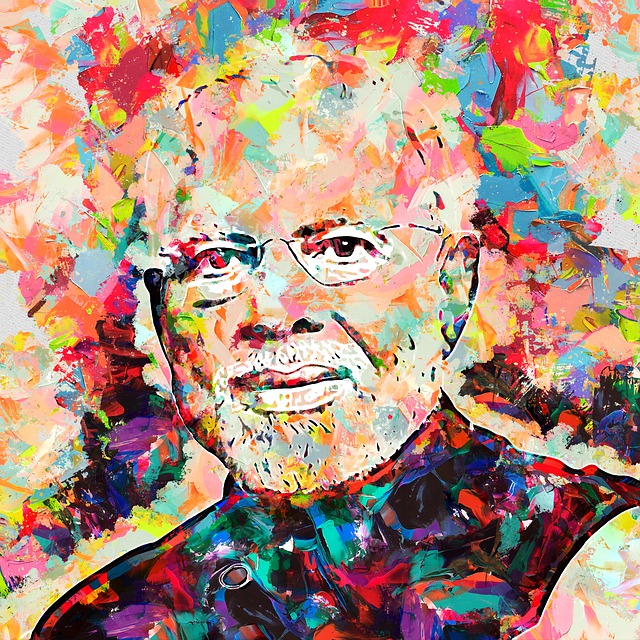 "This is the right time to dream together, work together, do hard work together for a glorious future", said Prime Minister Narendra Modi on August 15.
With a futuristic thought process, PM Modi emphasized that we work hard and develop India in the next 25 years. During this Independence Day speech, he spoke about different plans and schemes to foster growth. However, opposition parties accused the PM of only making announcements and not implementing them.
Context
As you all know, this August 15 marked the 75th Independence Day of India. It is a reminder of our struggles. This milestone in our Indian history also nudges us to work towards improving our nation. Celebrating this, PM Narendra Modi addressed the citizens from the iconic Red Fort in New Delhi.
In his speech, he lauded the Olympic winners and Covid warriors. The PM initiated the launch of 75 new Vande Bharat Trains in the next 75 weeks. He was also quoted stating "Starting from here, the journey of 25 years is the 'Amrit' of the creation of a new India". Additionally, he spoke about various other plans from helping farmers to establishing world-class infrastructure.
But his speech soon drew flak from netizens and opposition parties. They claimed that Modi had been using the same assurance of a 100 lakh-crore infrastructure plan for three years in a row, this time under a different scheme name.
New and Benefitting Plans
Addressing the nation from the capital, PM Narendra Modi laid out plans and schemes for the next 25 years.
You must remember Dr APJ Abdul Kalam's saying 'Youth power can transform India'. The Prime Minister's emphasis on youngsters in his Independence Day speech will remind you of that quote. He stressed that he has full faith in our country's youth and mentioned this is a 'can do generation' who can achieve every goal.
Apart from calling all of us to work together, the PM's speech this year saw a lot of positives. He focused on several key areas including energy production, e-commerce platform development, infrastructure creation, Indian-made production, expansion of public health facilities and a lot more.
We will take a look at a few important plans proposed during his speech. One, he promised that the health facilities will be expanded to Panchayat levels. Two, he insisted on applying scientific research and suggestions to the agriculture sector. This way, we can ensure an increase in food production without compromising on its security.
His announcement on developing an e-commerce platform stood out. A platform will be specially built for selling the products produced by the women self-help groups (SHGs) in rural areas. We all know that such SHGs have been helping women in villages to meet their needs. The PM praised them and said there are more than eight crore women associated with SHGs. So, creating a platform will expand their market reach both within the country and abroad.
Modi also announced that the government plans to fortify rice with iron and vitamins. This will be distributed to ration shops and will be used for 'Mid-day meals' in schools to battle malnutrition. He also launched 'Gati Shakti' with a budget up to ₹100 lakh-crore. What's this plan, you ask? It is an infrastructure plan with multiple aims. It will be boosting the productivity of industries and will help increase employment opportunities.
Did you know that northeastern states did not have proper rail connectivity? Breaking this, the PM has assured that rail services connecting state capitals in the northeast will be completed soon. We import around ₹12 lakh crore worth of energy every year. Modi has now said that India will work towards reducing such imports and will become energy independent by 2047.
Also, a key highlight in his speech was the announcement that all Sainik schools in India will now be open for girls as well. FYI, Sainik schools are institutions that train individuals who wish to serve the nation.
Last but not least, he called out all companies to produce competitive and quality products. Emphasising 'Make in India', he said that 'your goods are brand ambassadors for the country'.
Empty Promises and Old Schemes
Such an empowering speech, isn't it? So, what exactly are people complaining about? While the schemes are quite impressive, critics point out two kinds of issues.
First, the opposition parties allege that the PM is making announcements but is not executing them. Second, most of the schemes discussed have either been introduced before or have already been implemented.
Let's begin with what the opposition has to say. They were angered by Modi's 100 lakh-crore rupee infrastructure plan. But why? It is because PM Modi was seen announcing the same kind of schemes in both 2019 and 2020 Independence Day speeches. In the 2019 Budget proposal, the same amount was proposed for the infrastructure project. Later, in his speech, Modi spoke of the scheme and said that it will generate employment. Last year, a similar project with more details was introduced. It is called the National Infrastructure Pipeline Project.
So, the Congress members took to Twitter to show their frustration. The party's spokesperson Randeep Surjewala posted Modi's earlier speeches and criticised him. Rajya Sabha MP and Opposition leader Mallikarjun Kharge said that the nation has been hearing the same speech for the last seven years. Taking a dig at PM Modi, he mentioned that 'He says a lot of things but never adheres to them'.
In the speech, Modi also blamed that the previous governments did not pay attention to small farmers. Countering this, Mallikarjun Kharge pointed out that Congress has provided irrigation facilities and waived farmers' debts. He also said that the country will not progress by criticising Congress.
Similarly, many of the initiatives we discussed above were a rehash of previous schemes. For instance, we will take a look at announcements made on Sainik schools and fortifying rice.
See, the Defence Ministry had approved the inclusion of girls in 5 Sainik schools in 2019 itself. It was assured that the plan will be slowly rolled out to other schools. As such, in March, the government had announced that all Sainik school admissions will be open for girls from the academic year 2021-2022. So, while it is 'Good news' as Modi says, it isn't new good news, right?
In the case of launching the plan to fortify rice, it has been already initiated in 2019 by the then Food Minister Ram Vilas Paswan. To reach the goal of making India energy independent, Modi introduced the 'National Hydrogen Mission'. According to The Hindu, this was also already announced by FM Nirmala Sitharaman in this year's Budget.
The speech and the list of schemes and plans for the future have left most of us amazed. However, the fact that many plans were repetitive has raised eyebrows. Well, now it all depends on the successful implementation of these projects.
---
🕵️ BEYOND ECHO CHAMBERS
For the Right:
We've achieved a lot since 1947. But there's much to learn from our neighbours, especially China
For the Left:
For BJP, Caste-Based Census Is A Can Of Worms. Seven Reasons Why
---
🏴 STATE OF THE STATES
Spick and span (Madhya Pradesh) – Ever since the cleanliness campaign kick started in India, we have been looking at all quarters that require cleaning. And a top priority has always been our water bodies. Year on year we have been pumping money into cleaning our rivers and drains. While most of India finds this a mammoth task, Indore has proved it wrong. The cleanest Indian city has added another feather to its cap by becoming the first 'Water Plus' city. They have ensured that dirty water does not run into their rivers and drains. They have also effectively recycled 30% of the sewer water, which is now being reused at construction sites and gardens. All in all, they have cut off the outflow of 7000 sewers into their rivers. This is a huge win for Indore and its rivers.
Rearing profits (Himachal Pradesh) – A massive project to conserve cattle is around the corner in Himachal Pradesh. More 'Pahari cows' are going to be bred, taken care of and milked duly in the state. The indigeneous breed is resistant to harsh climate and is immune to common diseases. They give the richest milk and are the perfect choice for low-budget diaries. In fact, these cows contribute to 41.52% of the state's milk. But they are on the verge of extinction due to the socio-economic environment. So in a bid to conserve them, the Centre has sponsored ₹4.64 crores to rear the Pahari cows and see profits in the next three years.
Sporting jobs (Karnataka) – The recently concluded Olympics has been inspiring millions of people. It has triggered new conversations, rewards and reforms. Karnataka has joined the bandwagon of states who want to get more medals for India in the next Olympics. So they have opened a 2% reservation for state sportspersons in the police recruitment. All those who have brought fame to Karnataka in the national/international level sport events would be eligible to apply for this reservation. If you have represented the state in the past 10 years, you can now become a Deputy Superintendent of Police, Sub Inspector or Constable.
In the pink of health (Odisha) – If there is anything to fear about hospitals, it is their exorbitant treatment costs. The high costs are scaring people away from seeking medical help from quality health care facilities. To break this barrier, the Odisha government has announced smart health cards to nearly 3.5 crore people. In a year, each of the beneficiary families will be able to avail treatments that cost upto ₹5 lakh. Women members can get treated upto ₹10 lakh per annum. We are waiting to see the proper implementation of this scheme so that Odisha will see a more healthy population.
Success chapter (Arunachal Pradesh) – Don't you agree that 'Where there is will, there is a way'? Two teams of public administrators have proved this proverb right. Deputy Commissioner Dr Kinny Singh worked towards improving the government school infrastructure by collecting resources from crowdfunding. His team witnessed success as more students enrolled in government schools post the new infra. Similarly, chief public health engineer Tomo Basar created wonders by implementing a multi-village potable water project. To encourage more such initiatives, both the teams were lauded and presented with the Chief Minister's Award for Excellence in Public Administration 2021. This pat on the back will surely lead to more success chapters in the state.
---
🔢 KEY NUMBER
58,000 – The total number of young children who were rescued from child labour in 2020-21 in India. As per reports, the National Child Labour Project has worked like a charm in helping these children find a bright future.