August 18, 2021
either/view ⚖️
Cattle battle
To: either/view subscribers
---
Good morning. When 4G internet speed was introduced, it revolutionized the digital world. But with everything moving virtual, even 4G speed looks outdated. Hold on, here's some good news.
Ookla, a global leader in internet testing, has brought a bundle of hope for all of us. As per their report, once India rolls out 5G, the average download speed will leap by 10 times the current speed of 4G LTE. So you can have better network speed very soon. Cheer up and wait for 5G!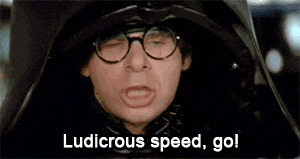 ---
📰

FEATURE STORY
The Assam Cattle Preservation Bill, 2021
India is home to a diverse variety of food, flavour and taste. Be it vegetables or meat, we make a delicious dish out of anything we like. So far, we have enjoyed our lovely platters without strict restrictions. But the Assam Cattle Preservation Bill, 2021 might make life difficult for beef lovers in the state.
Last week, the bill was passed in the state assembly amid strong opposition. The government claimed that the bill was the only solution to stop illegal cattle trade in the state. So they have listed down regulations that ban slaughter of cattle. While the government insisted that this bill would bring in communal harmony, the opposition chose to disagree. According to the critics, not only would it increase social tensions, it would also curb our right to food.
Context
Let's trace back to 1950, which was when the debate around cattle preservation began. The Assam Cattle Preservation Act, 1950 was passed to prevent people from slaughtering all cattle. The government held that only the cattle above 14 years old were eligible for slaughter. They also made a provision that said that cattle which were deemed "unfit for work" by local veterinarians could be slaughtered.
Coming back to 2021, Assam Chief Minister Himanta Biswa Sarma decided that the Act had to be strengthened. So on July 12, he introduced the Bill in the Assembly, saying the previous Act lacked "sufficient legal provisions."
He made a few modifications to the existing clauses and also brought in new clauses. Here are the main highlights of the Bill –
Slaughter of cow, calf and heifer is prohibited
Transporting cattle from or through Assam without verified documents is illegal
Beef or beef products must not be sold in areas populated by Hindus, Jains, Sikhs and other non-beef eating communities
Beef or beef products should not be sold within 5 km of any temple or satra
However, this law will not be applicable on "religious occasions" where cattle other than cow, heifer or calf are being slaughtered. Also, this new law bans the slaughtering of all cows, irrespective of their age.
Finally, if anyone is found guilty, they will be jailed for a period of 3-8 years and fined somewhere around ₹3 – 5 lakh or both. If they continue to break this law, their punishment will be doubled. So as to make the law strict, the government made this a non-bailable offence.
The Bill is problematic
Ever since the talks for the Bill started, there has been heavy disapproval from the Opposition parties. They pointed out that the Bill would lead to social and economic problems for Assam and its neighbouring states.
Firstly, they questioned how the state could restrict one's fundamental right to food. They said that it would directly affect the minority communities who are used to eating beef. FYI, according to the 2011 census, Assam had a population of 34% Muslims and 4% Christians and Buddhists.
By imposing several conditions against cow slaughter, critics accused that the government was trying to forcefully change people's food choices and cultural habits. Moreover, many Muslims, tribals and villagers were involved in the cattle business. By introducing this bill, their livelihood, which depends largely on slaughtering and selling cattle will be hugely affected. People might even stop rearing cows in the future.
The fact that Assam is surrounded by beef eating neighbour states cannot be missed. Meghalaya's CM Conrad Sangma had earlier expressed his worry that this policy could badly impact Meghalaya's economy. Since Meghalaya receives its supply of beef through Assam, this Bill could affect their market.
Many people have opposed the clause that beef will be prohibited in the 5km radius of temples. They criticised the government for imposing such a condition and said it was the same as banning beef across the state. Plus, the Bill did not clearly define a 'temple'. So, if more temples were built in the future, it would become easier for the government to restrict beef in those areas as well.
Lastly, critics mentioned that there were 19.327 crore cows in Assam. Cows are clearly not endangered in the state. Then why should such tough laws be implemented to protect cows? Also, what if cow vigilantism becomes the norm in the state? With many such apprehensions, the opposition suggested 75 changes to the bill. They demanded that the government appoint a committee to review it before passing the Bill. But the government did not pay heed to this.
The Bill is not problematic
At first glance, the law might seem very stringent. But the government has its own reasons for passing this Bill. Their main target is to stop the cow-smuggling nexus happening in Assam. They want to stop people from transporting cattle illegally to Bangladesh. Only if such a strict law is put in place, illegal cattle trade can be prevented and in turn, we can duly protect our cattle.
Clearing the air of confusion, the CM has assured that the Bill will not affect legal trade of cattle. Licensed transportation or trade between the North Eastern states will not be stopped because of this law. So the neighbouring states need not worry that this will disrupt their consumption or supply level of meat. If there is an authorized permit, cattle trade will not be prohibited.
The CM also opined that avoiding cow slaughter in non-beef eating areas will foster communal harmony. He recalled that since 2005 there have been many instances of violence triggered by slaughter of cattle in lower Assam. This Bill would ensure that such incidents do not occur.
Further, the ban was not intended to restrict anyone from eating beef. It merely introduced a few restrictions so that people would respect the religious sentiments related to cows. This could strengthen the brotherhood between communities. Additionally, the 5km rule will not apply to all temples, and a clarification will be made on the same.
While it is true that the government did not refer the bill to a committee, they had taken into account the recommendations of the opposition. Before the opposition had pointed out, the bill included a vague definition of cattle. Acknowledging this concern, the government had corrected this by mentioning that buffaloes will not be included under the law. So it is evident that the government was not pushing the bill without thinking through things.
---
🕵️ BEYOND ECHO CHAMBERS
For the Right:
Why I started a petition asking Modi to revoke Partition Horrors Day: A Sindhi historian explains
For the Left:
Ekashringa (Unicorn) versus old business
---
🏴 STATE OF THE STATES
Chief Ministerial Face (Uttarakhand) – With the Assembly elections scheduled for 2022 in Uttarakhand, the Aam Aadmi Party has now announced its CM face. This has now garnered huge attention. Here's why. The party has chosen Colonel Ajay Kothiyal, ex-army officer, as AAP's CM candidate. Ajay is known for his role in the reconstruction of Kedarnath after the floods in 2013. He joined the party in April this year. The response from people in favour of Ajay Kothiyal has been overwhelming which prompted the party to take such a decision. AAP is the first party to declare their CM face. Let's wait and watch what other parties have in store.
Zero Hero (Karnataka) – As you all know, if ministers are about to cross important roads, we will be asked to wait. These so-called 'zero traffic' privileges have caused traffic and other inconveniences for us. Understanding our plight, the Karnataka CM Basavaraj Bommai has done away with such special arrangements made for his travel in Bengaluru. The CM has set a precedent for others to follow. Instead of this, he will travel signal free. What is signal free? It means that the signals will be turned green through the route of the CM. This move has received appreciation from police officials and citizens. This will reduce a lot of inconveniences caused. Bravo!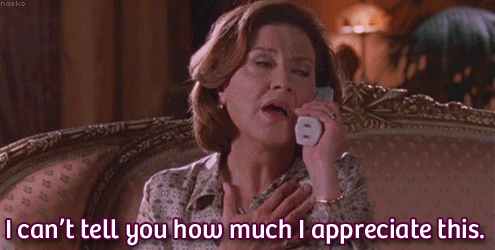 Giving back to 'My School' (Odisha) – We have learnt a lot in our schools, besides just academics. In fact, schools are the reason for who we are today. Have you ever thought of going back and helping your school? The 'Mo School' ('My School' in Odia) government programme launched in 2017 works along this principle. This programme aims to create a common platform and connect people to revamp public schools in the state. The scheme has definitely tasted its success. More than 5 lakh alumni in India and abroad have connected so far. People contribute both financially and otherwise to help better the public schools. Other plans like the adoption of government schools and the 5T transformation have also performed well. For instance, over 1380 people including judges, lawmakers and others have expressed their interest in the adoption scheme where they contribute half of the school's development cost. The pooled funds along with government allocation have helped better infrastructure and create smart classrooms in many schools in Odisha. People have also volunteered to help students by teaching other important things like yoga and exercise. The development of such schools lay the foundation for a more prosperous tomorrow. So, how about we pay back our schools?
NGO Helpline (Maharashtra) –  The Afghan situation has left the whole world uncertain. In such a scenario, Afghan students in India are panicking about the developments back home. Therefore, Sarhad, an NGO in Pune, has appealed to Afghans living in Maharashtra to reach out to their helpline number 80070 66900 for any assistance. The NGO is planning to assist them in continuing their education. They will also help them contact relatives through the central government and will seek help from psychologists if necessary. Additionally, they will try to provide job opportunities to those who need them. Such support is what we all need during difficult times like these! Spread the word.
I-Day Badminton (Sikkim) – This year's August 15 marked the 75th Independence Day for India. Everyone celebrated it in their own special ways. Likewise, the Sikkim governor Ganga Prasad and CM Prem Singh Golay celebrated the day with a friendly badminton game. After the inauguration of a new badminton court at the Raj Bhavan, they played an impromptu game. That looks like a progressive Independence Day celebration. So, how did you celebrate it?
---
🔢 KEY NUMBER
24% – Support for Narendra Modi as 'Best Choice for PM' falls to 24% this year, according to the 'Mood of the Nation' survey by India Today. Last year, the same polls recorded 66% favouring Modi as the first choice as next Prime Minister. Why is there a fall? The inflation rate, unemployment and the government's handling of COVID-19 are said to be the triggers.