August 19, 2021
either/view ⚖️
Fashion fuss
To: either/view subscribers
---
Good morning. When we go to supermarkets, we may sometimes stumble upon an old friend or a neighbour. But can you guess who customers met at a Sydney supermarket?
Helaina Alati, a customer, was browsing through the spice section. She turned towards her right only to be welcomed by a 3-m-long python that was just 20cm away. Luckily, she did not freak out. Later, the customers were safely moved out. That's one wild customer!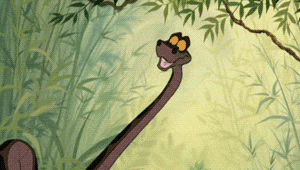 ---
📰

FEATURE STORY
Sabyasachi's Wanderlust: The Fashion Outrage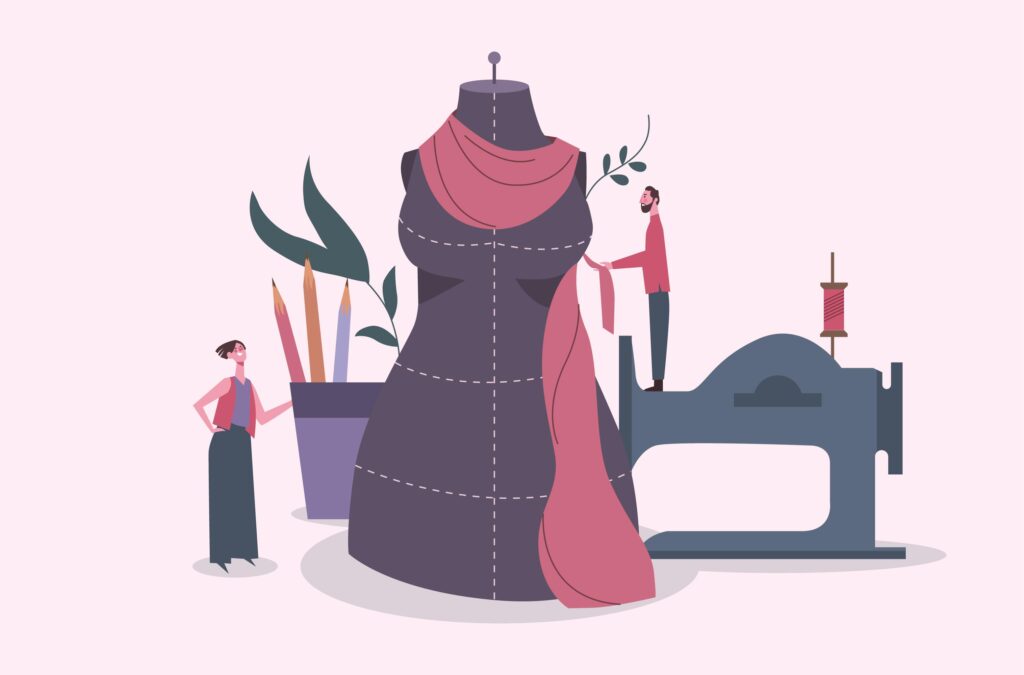 Today, we are going to take a look at the recent controversy in the fashion world. Who is it about? Sabyasachi Mukherjee! This name needs no introduction among fashion lovers. For those of us who do not know him, let's spin the introduction this way. Do you remember the wedding dresses of Deepika Padukone and Priyanka Chopra that got the internet talking?
Yes, he designed those. Mukherjee recently collaborated with H&M and introduced a new clothing line 'Wanderlust'. It was launched online and went out of stock in no time. That's good news, right? Not quite. While netizens were dismayed by the price of the clothes, the artisan sector worried that the collection was not handmade and questioned the involvement of artisans.
Context
Sabyasachi Mukherjee is an Indian fashion designer and his merchandise is labelled as 'Sabyasachi'. Several Bollywood films have collaborated with this designer. His work in the film Black won him a National award. Apart from these, there is an important thing that we should know to understand the outrage. Sabyasachi as a brand is well recognized for the designer's close work with craft and handiwork.
A while ago, Sabyasachi Mukherjee announced his collaboration with the world's second largest clothing retailer H&M. His collaboration called 'Wanderlust' featured varied collections from trousers, t-shirts to dresses and a sari. The collection went online on August 12 and was sold out within minutes. This collaboration resulted in his designs reaching a larger base, even outside India.
The concerns of artisans
This definitely has stepped up the game of Indian designers at the global level. But netizens went mad over the prices.
For instance, let's look at H&M's first-ever saree launched through the Wanderlust collection. This was a brilliant move to showcase the unique Indian style. But this cotton saree was priced at ₹9,999. People claimed it was too expensive. Similarly, most of the collection's garments were costly. While this was a major concern among the fashion audience, the artisans were deeply disappointed for other reasons.
15 Indian craft associations like The Crafts Council of India and Calico Printers Cooperative Society Ltd wrote an open letter to the designer sharing their worries.
First and foremost, they say that if Wanderlust had involved the works of artisans, it would have been a huge opportunity for them. This could have helped the community, especially during this COVID-19 pandemic. They pointed out that it would have been amazing if the concept of 'Handmade in India' had tagged along the wider reach of the collaboration. This way, Indian handmade clothes would have cemented a larger place in the global market. Additionally, it would have increased employment opportunities and revived the Indian economy.
Secondly, the collection reflects the rich Indian tradition. As such, the designer has adopted a hybrid style of arts to design. But the artisans claim that prints like the traditional Sanganeri hand block have been slightly altered and used here. The artisans of this particular design have received Geographical Indication (GI) registration. So, they opine that in the name of hybrid, the artists have no ownership over the collection in which the style is used. It further destroys the pride and skill of craftsmen who use such traditional styles.
Lastly, remember Mukherjee is well known for his association with traditional craftsmanship? So, the artisans fear that consumers might mistake his digitally printed saree and other clothes to be real handcrafted products. This adds to the crisis of authenticity.
Sabyasachi Mukherjee's open letter
In an attempt to put an end to all of the debate and concerns, Mukherjee took to Instagram and explained his perspective and stance. He talked about how the motive behind this whole collaboration was 'wish fulfilment' and reaching out to the Sabyasachi tribe across the world.
He says that 'Indian crafts belong to the world of luxury, not on the high street'. This could be the hidden response to the disappointment over high price tags.
A major point from his letter that is worth exploring is his say on the 'Made in India' demand of artisans. He claimed that though 'Made in India' is necessary, his collaboration was aiming at a different purpose. His aim was to encourage 'Designed in India'. He further explained that both were two different aspects of the fashion industry. This collaboration would prove to be a wake-up call for entrepreneurs, design sensibilities and talent of Indians. So, the collection was all about putting 'Indian design' on the international map. Well, he says the success of the collection is a big win for his brand and our nation.
On the issue of using altered designs of 'traditional style of arts', he said that replicating the Sanganeri hand block print held no relevance in this context. Additionally, he emphasized that it is a hybrid inspired by several aesthetics including the Sanganeri print, chintz prints, among others. He also said that 'Wanderlust' is no substitute for our artisanal works.
He also clarified that he and his team were not just aware of the Indian crafts, GI, representation and rights of artisans, but deeply revered it. Talking about authenticity, he said it comes from celebrating individuality that may or may not have its roots in traditional crafts and heritage.
Well, Sabyasachi says that this is an introduction to Indian design and fashion potential. On the other hand, artisans and craftsmen argue that it is not about this single incident. This is addressed to all those out there in the international arena who tweak and modify Indian crafts. So, they claim that it is a deeper discussion and goes beyond Sabyasachi.
---
🕵️ BEYOND ECHO CHAMBERS
For the Right:
With 'Partition Horrors Day', BJP's ire at Mamata's Khela Hobe Divas is ironic
For the Left:
Are Left parties switching to 'Nationalism' for political survival?
---
🏴 STATE OF THE STATES
Names, names (Uttar Pradesh) – By now, we have seen so many cities take different names or spellings. A recent city that might enter this list is Aligarh. The district panchayat has okayed a proposal that says Aligarh should be renamed as Harigarh. The plan has now been sent to the UP government for final approval. If everything goes according to plan, Aligarh will soon be renamed as Harigarh. That being said, it is likely to rain controversies on this issue.
All hail the CM (Andhra Pradesh) – Most politicians praise their chiefs and show their allegiance to the party by spreading word about their good intentions. But here is B Madhusudhan Reddy, an MLA in Andhra Pradesh who outdid such political tactics. The devout loyalist of Chief Minister YS Jagan Mohan Reddy shelled out ₹2 crore to build a temple for the CM. The temple named 'Navaratnalu Nilayamwas' has nine pillars, each standing for the welfare schemes implemented by the CM. Jagan Reddy's images are embedded on gold and silver structures throughout the temple. Moreover, pamphlets detailing the welfare schemes are handed out as prasadam to the temple visitors. And they have also placed a hundi in the premises that would collect all complaints about the government. Is it a creative propaganda or a waste of money?
Digital revolution (West Bengal) – Digital solutions seem to be the way forward. The state government has rolled out three new online services that bring more transparency in the urban setup. Hereafter, you can get your building plan approved quickly through the digital platform. Your trade license and mutation certificate will also be issued virtually. What more? All urban local bodies have a tight deadline of 15 days to deliver each of your services. So shed your worries of delayed governance as here comes the e-governance era!
Vaccine prizes (Meghalaya) –  In the bid to increase vaccination drives, states have been introducing several new plans. In that line, the Meghalaya state government has announced an award of ₹5 lakh each to the first 100 villages that administer 100% vaccination to its eligible population. Vaccine hesitancy has been prevalent in the state and so the government has come up with this plan to encourage people. Let's see how this initiative plays out. BTW, did you get vaccinated?
Precious drops (Goa) – Water is called the elixir of life. We highly depend on water for our everyday needs. But of course, that comes with a heavy cost. What if someone offers you free water for your daily routine? That's what Goa's CM Pramod Sawant did. He has promised 16,000 litres of free tap water per month to all residents of the state. This policy, which will begin from September, is seen as the party's game changer for the upcoming election. Which policy do you think will win – free water (BJP) or free electricity (AAP)?
---
🔢 KEY NUMBER
₹20,000 crore – Bihar CM Nitish Kumar promised to light up the state with a massive solar energy project. The expensive solar light scheme will brighten up 8,300 panchayats and 143 urban bodies in the state.