August 20, 2021
either/view ⚖️
Her right to write
To: either/view subscribers
---
Good morning. Discussions on climate change have increased recently. Today is Indian Akshay Urja Diwas. On first look, it might look like the two have no connection. But here's the story.
The Indian Akshay Urja Diwas is also known as Renewable Energy Day. It is celebrated every year on August 20, commemorating the birth anniversary of former PM Rajiv Gandhi. During this day, awareness is created about renewable energy and the benefits of it in all spheres of our life. With the climate change talk happening it's high time we start talking about renewable energy, what say?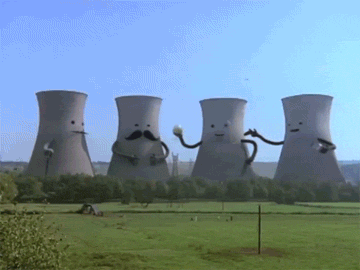 ---
📰

FEATURE STORY
Should women be allowed to attempt NDA exams?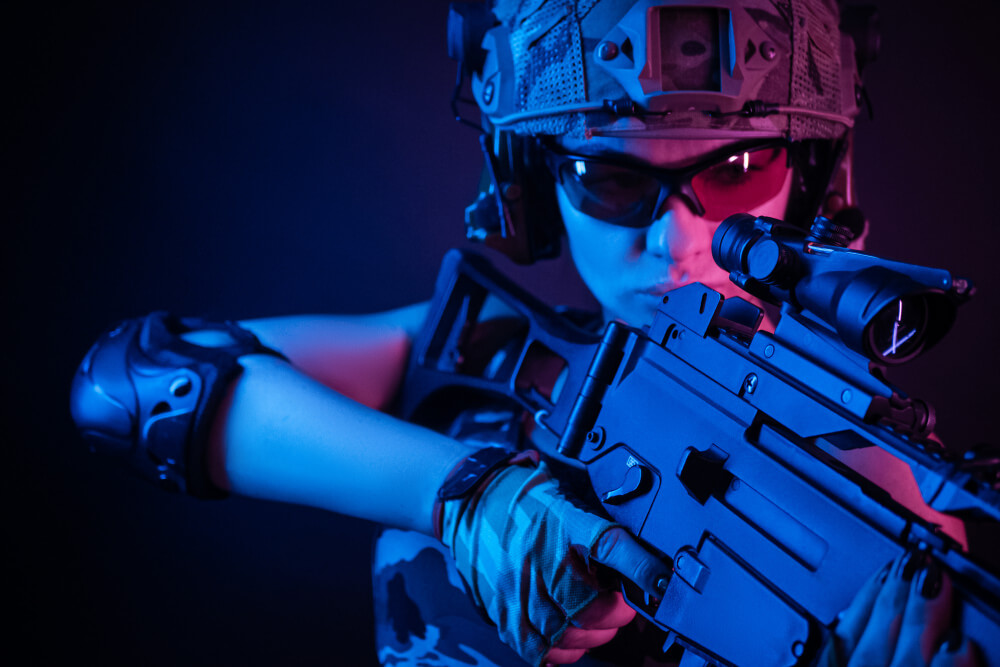 Indian Army. Most of us would have dreamt of joining the Army at least once in our lifetime. Such is our respect for this branch of the Armed Forces.
To become an Army officer, you start your prep through three different institutes. If you are a male, you can begin the training right after your schooling. But if you are a female, you can apply for the training only after your college degree. Well, things are set to change now!
Recently, the Supreme Court passed an interim order that allows women to attempt the National Defence Academy (NDA) exams. This would mean they can now start their training after their school days. But with exams coming up in November, many people opine that allowing women entry to the NDA in such short notice might not be the right decision.
Context
As of now, there are three entry points to the army, which include the NDA, Indian Military Academy (IMA) and Officers' Training Academy (OTA). Each of these institutes have their own eligibility criteria. To join the NDA, you need to be a Class 12 pass out whereas you should be a college graduate to enter the IMA and OTA. One other major difference between the institutes is that NDA does not allow entry to women. And it has been this way since 1955, when the NDA was officially inaugurated.
So if you are a female aspirant, your training options are limited to IMA and OTA. Most women join the Officers Training Academy and become Short-Service Commission (SSC) officers. After this they join the Indian Army and serve there in temporary positions. But last year, the SC declared that women in the forces can work till their retirement age. This ensured that women were treated on par with men. So yes, this domain has seen many changes for women. Allowing women entry into the NDA is another change that is about to happen. But there is some resistance to the SC's order.
Women entry to NDA is not reasonable
If you ask why the NDA does not take in female aspirants, there are several reasons. Gender discrimination is definitely not one of them. They have carefully drafted their policies to include only men because the 'whole structure is such.'
Let's first talk about the practical problems. NDA is not ready to accommodate women. Why? It has been housing only men for close to seven decades. So if women are to enter the institute now, the infrastructure will have to be modified to build separate squadrons for women. All of this would take more time than is available now.
Secondly, officials say that the training curriculum and standards will have to be reset for women. They are citing biological factors to claim that the same training cannot be given to both men and women. Moreover, people in the know-how express that we might not be able to groom women for combat leadership yet.
As it is, the male cadets in NDA do not get any automatic advantage in their future career. Their entry to this institution does not necessarily guarantee their growth. The same will apply for women. In this case, the institute is not hindering their career progression by denying them from taking up the NDA exam.
Meanwhile, women are being given equal opportunities in the armed forces. We must realise that the NDA is only one of the entry points for getting into the Army. Cadets from IMA and OTA are also trained to enter the army. These equivalent academies train women efficiently. So just because women have a different mode of entry does not mean their fundamental rights are violated.
Lastly, some say that training women at the NDA is not the best choice. This stems from the fact that NDA primarily trains cadets for combat positions. Currently, combat roles in the infantry and tanks are not open for women. Then why should women be trained for combat roles when they might not serve in such positions?
Women have the right to join NDA
The apex court's main contention is that these 'policy decisions' of the NDA are based on gendered principles. According to them, denying women entry to the NDA is basically discriminating against them based on their gender.
When there are eligible female candidates, the SC questions why the NDA is stopping entry to them. It is not justified that the NDA closes the gates for women because there are two other training sources.
Constitutionally, this policy of allowing only men to take up the exams is discriminatory. It affects the right to equality (Article 14) and the freedom to practice profession (Article 19). Women also lose out on their equal opportunity to public employment (Article 16). Most importantly, this practice propagates discrimination on the grounds of sex, which violates Article 15 of the Indian Constitution.
Meantime, some people within the armed forces community have been on the same side as the SC. Allowing women to write the NDA exams would encourage them to think of a career in the military. It would also provide them with more equal opportunities. Former SSC officer, Captain Shalini Singh says that there is no need to rework the training curriculum. She believes that women are capable of meeting the standards set for men.
Officers in the Army also reveal that even before the SC order, they were discussing allowing women into the NDA. Additional infrastructure for women has already been approved. They have also planned to review the training and administrative arrangements soon.
---
🕵️ BEYOND ECHO CHAMBERS
For the Right:
The significance of the 'there is no data' answer
For the Left:
Nehru's real big mistake: Heavy industry wrongly got priority in 1950s. So even at 75, India isn't rich
---
🏴 STATE OF THE STATES
The Lead (Assam) – Actors and films go a long way in bringing about a positive change in the society. Benjamin Daimary might have done the same. The National Award-winning Assamese actor is now India's first openly gay actor. He is happy that his family has accepted his sexuality, but he has to deal with bully culture in public. He portrayed the role of a transwoman in the Assamese movie 'Jonaki Poruwa', for which he received the Jury's Special Award this year. Benjamin's story is definitely a win for the queer community!
Energy drops (Maharashtra) – The Maharashtra State Electricity Distribution Company Ltd (MSEDCL) has floated tenders for renewable energy. The minimum bids it has received for solar energy and wind-solar energy are ₹2.42 per unit and ₹2.62 per unit. Here is why the bid rate is cheap. The average amount of thermal energy per unit is ₹4 and renewable energy as of 2019 was ₹2.90 per unit. Compared to these, the bids are very low. If the bids are finalised, it will definitely reduce our electricity bills and the financial burden on us. It looks like we are slowly switching to environmentally friendly measures at a low cost. That's one great combo offer, don't you think?
Comfort for cops (Uttar Pradesh) – Many of us leave our families and move out of our cities for work. Irrespective of the kind of work, we all dream of comfortable workspaces and a perfect stay. By fulfilling these needs, a police line in UP is leading by example. They provide the personnel with world-class facilities like cafes, gyms, libraries, among others. Abishek Yadav, the senior superintendent of police, tells us that they do not consider these as facilities but basic human rights for police. The policemen are also provided with mandatory week offs. He believes that this will boost their self-confidence and will make the workplace better. It's a great initiative, don't you think?
Man on a Mission (Telangana) – When we go to other states or nations, most of us would love to taste their authentic cuisines. Keeping this in mind, Sukumar Das, a Telangana-based entrepreneur has come up with a plan to set up eateries that offer rural rustic Telangana cuisine. He had earlier introduced paragliding and paramotoring adventures in Hyderabad. His company Vertical World Aerosports and Adventure will be doing this along with state tourism. The first eatery will be set up by October in Telangana Aeroventure Aerosports And Adventure village. Rural people will be employed to prepare food. This will give income and employment opportunities to rural youths. The state tourism department is also very supportive of this initiative. So next time you visit Telangana, head to one such adventure park, have fun flying experiences and taste the amazing cuisines of the state.
Tea Politics? (West Bengal) – West Bengal CM Mamta Banerjee invited the state BJP President Dilip Ghosh for a cup of tea and it has raised eyebrows. It is claimed that the talk is about concerns of the BJP. But everyone has enough reason to doubt it otherwise. Back in 2014, she met up with Left Front chairman Biman Bose over some tea, fish fry and rosogolla. The latter received a lot of flak for accepting the invite and the party members blamed that Mamta Banerjee had actually planned it to create a division within the party. Fast forward to 2021, the gossip over Ghosh's invite is all about what politics the CM is playing this time. While she has invited Ghosh, she has left out Adhikari, the opposition leader. By snubbing him out, the party wonders if it is a plan to divide the saffron party. Adhikari has asked Ghosh to reject the invite, but it seems like the latter has his own reasons to accept it.
---
🔢 KEY NUMBER
₹77.45 crore – Package approved by the Cabinet Committee on Economic Affairs (CCEA) for the revival of North Eastern Agricultural Marketing Corporation (NERAMAC). This package is expected to implement innovative plans to boost the production and sales of products of NE farmers.