July 5, 2022
Good morning. In today's either/view, we discuss whether internet shutdowns by governments are justified. We also look at the setting up of a bamboo processing plant in Jharkhand, among other news.
---
📰

FEATURE STORY
Are Internet Shutdowns Justified?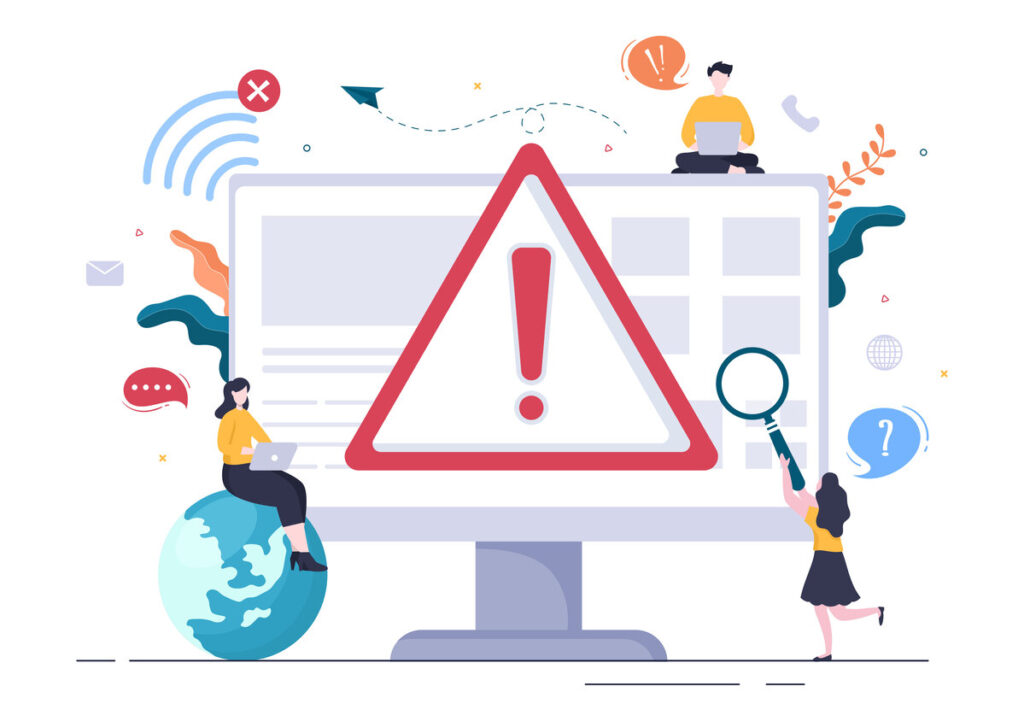 Here's something we are definitely number one in, but this is no cause for celebration. According to the Software Freedom Law Centre (SFLC), there have been 665 government-imposed internet shutdowns in India since 2012. The latest one was in Udaipur, following the horrifying on-camera killing of Kanhaiyalal Teli.
Over the years, an internet blackout has become the government's go-to option to "maintain law and order". The problem is that, with the internet's growing presence in our daily lives, a deliberate block affects much more than just a few instances of fake news. Given that we recognise the socio-political repercussions of an internet shutdown, can their use still be justified?
Context
First, let's look at what we mean by an internet shutdown. A 'shutdown' calls for a complete ban of mobile or fixed-line internet access. This means that either or both, 3G, 4G/LTE and dial-up, wired/wireless broadband, may get blocked by the government. This has become a fairly common practice among developing countries.
After India, Pakistan had the second most number of internet shutdowns, including the longest one. They kept 4.5 million people living in the Federally Administered Tribal Area without the internet for four years from 2016. The longest one India ever had was the one in Jammu & Kashmir after its special status was repealed. It went on for over 552 days.
Among Indian states, Rajasthan came up with the highest number of internet shutdowns. In the last decade, the state has seen around 88 such instances. While they were commonly used to reign in protests by the Gujjar community, several shutdowns have taken place on days of serious examinations to prevent cheating.
Even as we state these points, all of it needs to be read with a pinch of salt. Contrary to popular belief, internet shutdowns are hard to track. As it turns out, such shutdowns aren't always officially announced. Thus, most times, one doesn't even know if they're just having phone troubles or if the government is involved.
The government, however, is expected to keep a record of these shutdowns. Since 2017, a Review Committee in each state has been set up to ensure that these blackouts are done according to the Temporary Suspension of Telecom Services (Public Emergency or Public Safety) Rules. Before this, they were ordered under Section 144 of the Code of Criminal Procedure.
So what's the debate about? Well, activists have been discussing the adverse effects of state-mandated internet shutdowns. The UN even backed a report that goes over how underplayed the consequences of these shutdowns are on paper. It doesn't just stop at the flow of information but snowballs into a beast ready to take down democracies.
VIEW: The decoupling of dissent and democracy
The most common reason touted by governments for declaring internet shutdowns is law and order. And while that may be true, the specific types of incidents these shutdowns are used against tell a more sinister story. The first internet shutdown to get global attention was the one that happened in Egypt in 2011. This was attached to several arrests and killings under state supervision.
According to the UN-backed report, around half of all internet shutdowns between 2016 to 2021 were imposed during political protests. 225 were recorded during public demonstrations, ranging from social grievances to economic strife. These disruptions severely affect the work of journalists as the flow of information gets disrupted. And when it comes to free and fair elections, free media is of utmost importance.
The report also says that internet shutdowns have affected at least 52 elections. In 2019 alone, 14 African countries blocked their internet services during their electoral months. The issue is that it immediately hurts people's access to critical digital campaigning tools and curbs public discussion. In several countries, elections have been digitised, which means that an internet shutdown messes with the electoral process.
All of this doesn't even go into the economic costs of internet shutdowns. For one, the World Bank found that the shutdowns in Myanmar had cost it around $2.8 billion in 2021 alone. This effectively reversed all the economic progress the country had made over the last decade. Considering India is set to become a digital payment economy by 2026, the literal cost of an internet shutdown in India is heading towards the unprecedented.
According to Peggy Hicks, Director of the Thematic Engagement, Special Procedures and Right to Development Division, OHCHR, internet shutdowns meant to protect the public often resulted in spikes in violence. Things start looking even worse when one realises that a blocked internet means disturbed communication. Hospitals have had trouble contacting doctors due to this. Schools have failed in education planning. The common man gets hurt at every step.
COUNTERVIEW: The government's response
In 2018, WhatsApp groups started circulating a rather concerning story. It seemed like a kidnapping gang was roaming free and active in the state of Maharashtra. Before people started realising that this was a rumour, the story had inspired a lynch mob that took the lives of five migrant workers in the Dhule district. This, unfortunately, is not an isolated incident. The accessibility of social media and low digital literacy in the country makes us the perfect audience for inciting violence and mob mentality. This is what the government says needs to be curbed.
India's fake news problem has gotten worldwide attention. It also doesn't want to go anywhere. Keeping that in mind, it is not difficult to understand why, during political uprisings, the safest bet is to cut the internet. The main concern of the government is public safety. Thus, legally, the State is allowed to undermine certain rights of citizens for the greater good. According to them, internet shutdowns are the most effective way to stop the spread of hate and violence-inciting messages. Therefore, preventing a public emergency.
In 2021, the Parliament's Standing Committee on Communications and Information Technology pointed out that, in cases like that of Rajasthan, internet services have been blocked for reasons like the prevention of cheating during state exams. That clearly isn't a public emergency. The Ministry of Home Affairs cited the law in return. According to them, a 'public emergency' hasn't been defined by any statute, but its legal scope and features can be discerned. It comes down to the "appropriate authority" to classify a situation as a public emergency in each state, and such mechanisms already exist.
As per the government, access to the internet is a fundamental right under Article 19 of the Indian Constitution. But, as we all know, fundamental rights are not absolute. They are subject to reasonable restrictions, which means they have to adhere to the conditions of state security, public morality and friendly relations with foreign nations. The internet is just a little nubbin of that.
What's your opinion on this?
(Only subscribers can participate in polls)
a) The government's use of internet shutdowns is justified.
b) The government's use of internet shutdowns is not justified.
---
🕵️ BEYOND ECHO CHAMBERS
For the Right:
GST @ 5 Years: The Union Government And States Can't Ignore The Most Contentious Bits Any Longer
For the Left:
For Congress, Political Harm Greater Than Financial Loss In National Herald Case
---
🇮🇳 STATE OF THE STATES
Terrorist launch pads (Jammu & Kashmir) – According to an intelligence report, there are more than a dozen terrorist launch pads have become active across the Line of Control (LoC) in Pakistan Occupied Kashmir (PoK). It said more than 200 terrorists are waiting to infiltrate Jammu & Kashmir. As a precautionary measure, the Border Security Force (BSF) and the Army have increased patrolling along the LoC.
Why it matters: The terrorists are trying to use the Rajouri-Poonch routes to infiltrate. In the Kashmir valley, infiltration has reduced a little. Till June 28, 128 terrorists were killed. Since the ceasefire agreement between India and Pakistan last year, the LoC has been relatively peaceful. In 2019, there were 130 infiltration bids. It reduced to 36 in 2020 and 31 last year.
Champions Boat League (Kerala) – For only the second time, Kerala will play host to the IPL-style Champions Boat League (CBL) from September 4 to November 26 across five of its districts. The event is being organised by the Kerala Tourism department. Among the vessels being used are snake boats which have seven centuries of history attached to them. The first edition took place in 2019, but the following two years didn't have competition due to the pandemic.
Why it matters: The state does have a host of boat races. The first among them to gain national recognition was the Nehru Trophy Boat Race (NTBR) in 1952 when Prime Minister Jawaharlal Nehru was the chief guest. He even got into one of the boats and donated a silver trophy. The CBL has further strengthened the state's legacy of snake-boat races.
Bamboo processing plant (Jharkhand) – The state will get its first bamboo processing plant at Netarhat in the Latehar district. An MoU was signed with the Bamboo Development Council (NECBDC) to promote bamboo production and processing. It'll be operational in the next three months. The first phase will see the installation of machines and providing basic tools to make handicrafts. The next phase will involve making bamboo jewellery and other products like furniture.
Why it matters: The Chotanagpur region has potential for bamboo cultivation. For many years now, bamboo from Latehar is being exported. Bamboo is unique since it grows on wasteland and survives on rainwater. The processing unit will help local employment, especially for the tribal population. The region is also tourist-friendly, and that also provides economic opportunities.
Widow discrimination (Goa) – In the past month, several panchayats across the state have passed resolutions to end the discriminatory customs concerning widows. It began in Herwad village in Kolhapur. Some widows are forced to undergo discriminatory practices like breaking their bangles and removing the vermillion from their foreheads. A group of professionals called Why Exclude (WE) has decided to help villagers frame and garner support for the resolution in the gram sabhas.
Why it matters: In many villages, regressive practices continue to exist. WE wants the movement to culminate into an act or Bill in the state assembly to ban widowhood practices. The group wants a private member's resolution introduced in the state assembly. Many citizen groups have signed representations to their village panchayats.
Treatment of Chakmas (Arunachal Pradesh) – The National Human Rights Commission (NHRC) has asked the commissioner of the Changlang district to submit its report on a complaint alleging harassment and false prosecution of some Chakma villagers. A complaint was filed by the Chakma Development Foundation of India (CDFI). The first deadline for the report was May 6. It came a few months after the panel took note of the CDFI's complaint which alleged Miao Circle authorities falsely prosecuted five people of the Dharmapur village.
Why it matters: Last December, the state's decision to conduct a special census of the Chakmas and Hajongs caused a stir. The CDFI sought the intervention of Prime Minister Narendra Modi and RSS chief Mohan Bhagwat. The Chakmas are originally residents of the Chittagong Hill Tracts of former East Pakistan (now Bangladesh). They were originally treated as refugees and not granted any land rights. In 2015, the Supreme Court directed the Centre to grant them citizenship.
---
🔢 KEY NUMBER
₹10 lakh – The government has eased Foreign Contribution (Regulation) Amendment Rules to allow Indians to receive up to ₹10 lakh annually from relatives abroad without having to notify authorities. Previously, the amount was ₹1 lakh.