July 4, 2022
Good morning. In today's either/view, we discuss whether the Punjab government should go ahead with setting up a mega textile park in Ludhiana despite environmental concerns. We also look at the investments made by Zoom in Uttar Pradesh, among other news.
---
📰

FEATURE STORY
Row Over Ludhiana Textile Park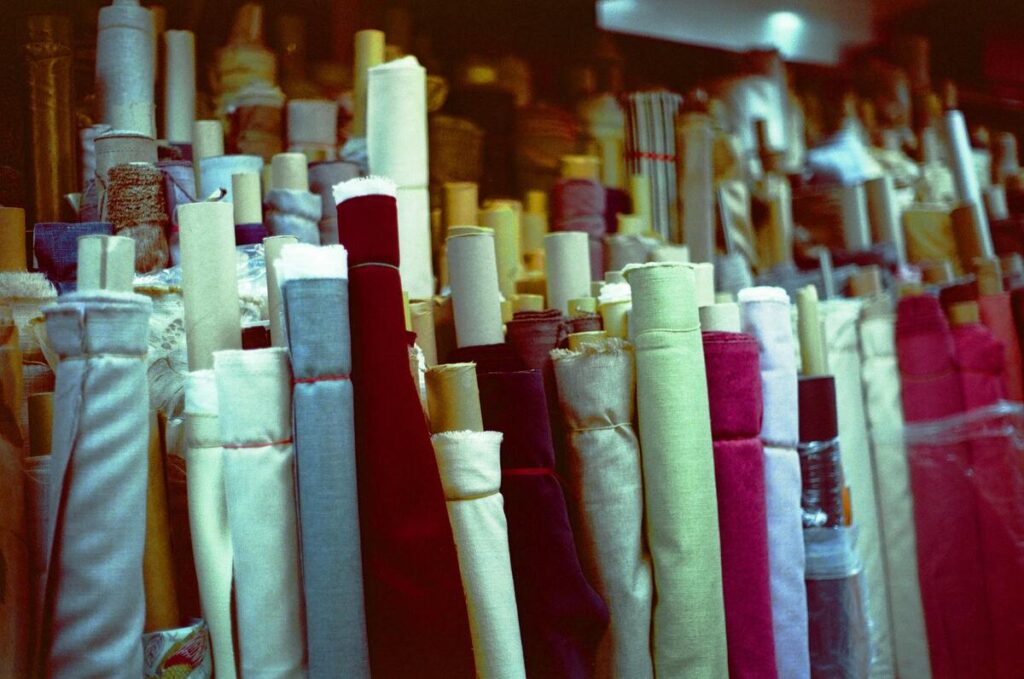 We've got another instance of the speeding train of economic growth fast approaching stiff opposition in the form of environmental conservation. While governments must provide people with employment opportunities and ensure the economy is growing, there's a fine line they have to walk. Development at what cost?
That speeding train is now in Punjab. The proposed mega textile park in Ludhiana has come up against stiff opposition. In May, the government confirmed that seven mega industrial estates will come up costing ₹4,445 crores in the district. It's bound to be an economic boon for the sector and the region. But there has been a chorus of opposition against it considering its location.
Context
The ambitious textile park comes under the PM Mitra Scheme. Under the Ministry of Textiles, the government wanted a special focus on the sector, not just for the domestic economy but for international trade too. The solution was to set up seven Mega Integrated Textile Region and Apparel (MITRA) parks.
The MITRA scheme has the 5F vision – Farm to Fibre to Factory to Fashion to Foreign. The government wants the Indian textile and apparel sector to feature strongly on the global map. Additionally, it aspires to fulfil the vision of building an Aatmanirbhar Bharat. Among the states that have expressed their interest are Tamil Nadu, Odisha, Andhra Pradesh, and Telangana.
Earlier this year, the government released guidelines on how the locations will be decided. There are five metrics – connectivity to the site, existing textile ecosystem, availability of utilities, state industrial policy, and potential environmental and social impact. The MITRA scheme has a Competitive Incentive Support (CIS) provision of ₹300 crores per park.
What's the state of India's textile sector? For starters, it's one of the largest producers of textiles and apparel in the world. Companies import from India due to the high-quality fabrics and the affordable cost. India's textile sector is estimated to be valued at $223 billion as of 2021. It employs more than 4 crore people across the country.
While Tiruppur in Tamil Nadu is often seen as India's textile and apparel mecca, Punjab's textile sector is no slouch. It plays an important role in contributing to the economy. Ludhiana alone contributes 10% of total exports and fulfils 30% of domestic demand. The region has 750 lakh spindles and contributes 15% to the national capacity.
Two years ago, when the project was conceived, it was called the Mattewara Textile Park due to its proximity to the forest range. Following public outrage, it was renamed the Modern Industrial Textile Park, Koomkalan. Environmental activists decided to take action. They formed a Political Action Committee (PAC) to register and organise their protest.
With the proposed park at Ludhiana and the significance of Punjab's textile sector, let's see why the government wants it and why there's opposition to it.
VIEW: Immense economic potential
The apparel and textile cluster in Ludhiana, Jalandhar, and Amritsar export garments worth ₹12,000 crores. The prime reason for the park is its potential. The state has more than 1,200 textile and apparel units. It employs about 1.2 lakh people. For Punjab, textile was named as an area of focus under the Industrial Business Development Policy in 2017.
That benefit also includes the agriculture sector. Cotton cultivators are encouraged by high prices and demand. In 2021-22, farmers got ₹13,000 per quintal, more than double the Minimum Support Price (MSP) of ₹6,025 per quintal. This Kharif season, the state has set a target to grow cotton on 4 lakh hectares, a 23% increase. The state has a complete textile value chain. Given this potential, the government doesn't want it to go to waste.
Coming to the environmental concerns, Punjab Chief Minister Bhagwant Mann gave his assurances. He said the environmental laws and norms will be strictly followed. Given that a project of this scale will come under scrutiny, he said it will be subject to all environmental clearances and norms outlined by the Centre.
COUNTERVIEW: Local ecology on the chopping block
As the project has gathered pace, so did opposition to it. The Sutlej, Mattewara, and Buddha Dariya Public Action Committee, a forum of more than 50 NGOs, announced they would rally support against the proposed mega textile park. They've also received support from farm unions. The park is located near the Mattewara forest. In May, the Committee submitted a memo to Forest Minister Lal Chand Kataruchak. They pointed out that the Mattewara, Jaspal, Haidar Nagar, and Salempur are protected forests.
Spread over 2,300 acres, the Mattewara forest is often called the lungs of Ludhiana. It's home to several animal and bird species like peacocks, antelopes, and deers. Apart from destroying the region's biodiversity, there are also concerns about chemical discharge from the factories into the rivers. Thousands of villagers depend on the Sutlej for drinking water and other purposes.
There's a larger issue at play here too. The state's green cover is only 3.67%. Compared to 2019, forest cover in Punjab decreased by 2 square km in 2021. Politically, the decision to go ahead with the project doesn't make the Aam Aadmi Party look good. A couple of years ago, they were the ones who called the proposal 'ill-conceived'. Mann, who now spoke of why the project was needed, criticised the ruling Congress government at the time for not caring about the environment.
What's your opinion on this?
(Only subscribers can participate in polls)
a) The proposed textile park in Ludhiana should be set up.
b) The proposed textile park in Ludhiana should not be set up.
---
🕵️ BEYOND ECHO CHAMBERS
For the Right:
As Killings, Laws And Arrests Show, Blasphemy Obsession Is An Indian Problem, Not Just A Muslim One
For the Left:
There Is Only One Way To Remember Aurangzeb
---
🇮🇳 STATE OF THE STATES
Investments from Zoom (Uttar Pradesh) – Video communication platform Zoom has invested in small businesses in the state. Sameer Raje from the company said Zoom has a dedicated team for small and medium businesses to help them grow by embedding their technology. The government is increasingly embedding video in its digital initiatives for training healthcare workers, educating farmers, and measuring loan data. Zoom is also contributing to cybersecurity.
Why it matters: Since the beginning of the pandemic, Zoom has been involved in various initiatives with the state government. Zoom was being used by government departments and gram panchayats to disseminate information. It helped them reach a large number of people. Raje said the state is a leading market for Zoom since it's tech-savvy.
Covid management lauded (Telangana) – NITI Aayog has praised the state's Ayush department for its quick and effective handling of the pandemic. The Centre's think tank said Telangana's Ayush department acted quickly to surveil, trace, and strategise to minimise spread as they developed state-specific management protocols. It also ensured quick distribution of preventive medicines and converted Ayush teaching hospitals to quarantine and isolation centres.
Why it matters: The report from NITI Aayog said 80 Ayush doctors and 50 pharmacists participated in telemedicine services to help monitor home-isolated cases. Several of the Ayush guidelines for prevention, mitigation, and, management of Covid-19 were spread on mass media and social media. The state government initiated an integrated clinical study to treat black fungus through Ayurveda and allopathy.
Fossil Park (Jharkhand) – Jharkhand got its own fossil park, inaugurated by Chief Minister Hemant Soren. The 95-acre park at the Rajmahal hills in Sahebganj will preserve Jurassic-era fossils. Built for ₹10.79 crores, the park will provide employment for locals and will be used to promote eco-tourism. The park has a mini lab, an eco-tourism complex, and an auditorium. Inside the park, only battery-powered vehicles will be allowed.
Why it matters: Mandro hill is a place that has rare fossils. Several plants and animal fossils have been found on the Rajmahal hills also, which run north-south for 193 km from Sahebganj in Jharkhand to Rampurhat in West Bengal. Some of the fossils are estimated to be more than 100 million years old. In 2019, Gujarat got the country's first dinosaur museum and fossil park.
Bharat Net connectivity (Gujarat) – The Gujarat government announced that it has connected about 99.97% of the state's 14,265 panchayats across 33 districts. It was done under the Centre's BharatNet project. The government laid underground optical fibre cables across 35,000 km to provide internet connectivity to panchayats. The government wants to ensure that every citizen has digital access.
Why it matters: For people living in remote areas, this will come as a boon as they'll be able to avail the benefits of government schemes easily. The Digital Seva Setu, an online public service program was introduced in 2020 to provide citizen-centric government facilities to people at their doorsteps. Under this, 312 services of the state government's 11 departments are available online.
Queen Pineapple cluster development (Tripura) – The Tripura government has begun an initiative to set up the Queen Pineapple cluster development program in the Sepahijala district. ₹65 crores have been allocated for the ambitious project. It's being implemented in a way that farmers are empowered to sell their products to domestic and international markets. Farmers will also be given logistics support like sorting, grading, and storage.
Why it matters: More than 2,500 farmers are expected to benefit from the scheme. In 2020, the Indian Council for Agricultural Research (ICAR) centre in Tripura designed a high-density, weed-resistant, climate-resilient pineapple cultivation technology. In 2018, President Kovind declared the state's traditional queen pineapple as the state's official fruit.
---
🔢 KEY NUMBER
5,000 – The number of Electric Vehicles (EVs) Amazon India will buy from Tata Motors. The company has committed to having 10,000 EVs in India by 2025. The company said it's working with more than 20 manufacturers, including start-ups.