February 13, 2023
Good morning. In today's either/view, we discuss whether the recent balloon incident between US and China will affect their relations adversely. We also look at the fear of pregnant women in Assam, among other news.
---
📰

FEATURE STORY
Are US-China tensions ballooning?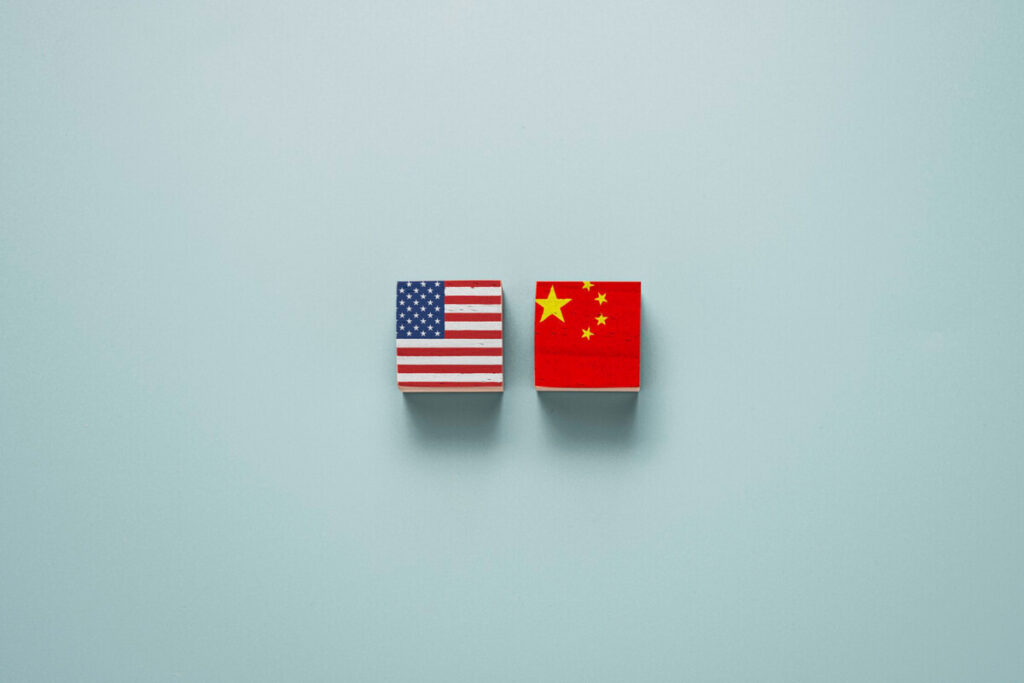 The worst quarrelling nations can cooperate on issues of shared interests. Or their relationship can progressively go down like a lead balloon. On February 4, a US F-22 fighter jet shot down a Chinese 'surveillance' balloon after tracking its week-long journey across parts of the US and Canada, carving uncertainty into the road for US and China cooperation.
Amidst the ensuing tension, the US shot down another object – origins unknown – off the Alaskan coast, with reports pouring in about the floating orbs sighting in other regions like Latin America and India. With the US and China looking to improve their bilateral relations recently, will the Chinese balloon saga become another flashpoint?
Context
In February 1972, US President Richard Nixon landed in China, setting a new course for cooperation between the two countries in a climate of hostilities that, in some ways, mirrors the precarity of the relationship today.
The Joe Biden-led government deem the February 4th balloon a clear violation of US sovereignty, airspace, and international law while playing down its threat to national security. When the balloon was detected, and US officials approached Beijing, Chinese officials maintained that it was a civilian research vehicle and that they regretted that it blew off-course.
But America wasn't convinced and shot it down. The US's response prompted Beijing to decry the shootdown as an "overreaction". The diplomatic row caused the US Secretary of State Antony Blinken to postpone his trip to Beijing. This trip was a critical test of the two party's recent resolve to improve their communication on security and trade concerns.
When pursued, Blinken's trip will serve to follow up Biden and Xi Jinping's meeting in Indonesia in November 2022, the first since Biden took office as President. In the 2022 meeting, the two G20 allies vowed to decrease their diplomatic temperatures that had soared high after House Speaker Nancy Pelosi visited Taiwan, China broke off its routine communication, and Biden adopted a clear stance against China in protecting the interests of Taiwan.
High-level talks in Alaska in 2021 saw the two engage in diplomatic sparring over Hong Kong, Taiwan, Beijing's cyberspace conduct, and economic coercion, among other issues. The Biden administration issued a diplomatic boycott of the Beijing Olympics while imposing trade restrictions on a long list of Chinese-origin companies.
Apart from the geopolitical rivalry, nationalistic sentiment and public opinion too has shaped the US-China foreign policy and diplomacy. Public perceptions of China in the US and vice versa are staggeringly skewed. Both parties are under significant pressure to strong-hand each other because of extremely negative popular public opinion in their respective countries about the other.
Consider this: According to Pew data, 89% of American respondents considered China a competitor or enemy. Approximately two-thirds of Chinese respondents looked unfavourably or very unfavourably upon the US.
Over the years, both countries have engaged in diplomatic altercations, attempted to keep tabs on each or check the other's power, and even in technological competition – enough for experts to call the current climate a new age of Cold War. But does the current diplomatic standoff necessarily indicate a worsening relationship?
VIEW: The tension will blow over
Experts and diplomats have deemed the two countries' responses to each other's activities rather contained. The stakes are likely high enough for both sides to pursue productive relations after Donald Trump's combative era. The US would want to prevent any descent into conflict and possibly preserve economic interests, and China hopes to recover after a severe COVID-19 slump.
The balloon saga does not change the two sides' resolve to cooperate, stabilise, and manage their bilateral relationship. The view is that China would only protest the shootdown in moderation and expect to reinstate senior-level talks to make headway on communication.
Antagonistic sentiments about the balloon saga have been moderate, at least in China. Analysts observing Chinese state media and online activity for indications of any public appeals for a harsher response claim that China's mainstream state media has stuck to reporting official statements. The evidence for nationalistic stir-up is trim, too.
The official US line, too, has been sufficiently conservative in stirring up any nationalist animosity towards China. Instead, the Biden administration pronounced its position in not seeking any conflict with China, with Secretary Blinken's announcement that the meeting would occur at a favourable moment in the future.
Presently, US-China trade is soaring, primarily due to the former's commercial growth with the rest of the world. While US tariffs envelope many Chinese products, they do not apply to popular products, allowing the US to import cellphones, laptops and videogame consoles. US exports have jumped to 18%, making China one of the largest exports market for American products and services.
According to experts, the countries share extensive and integrated trade ties that can weather many political storms. China's growth, in turn, is presumed to feed back into the US economy. American investors and experts opine that the trade swelling proves the US should maintain strong business ties with China and not entirely decouple from it. Protecting its investments in China will ensure that the American economy grows as China grows.
COUNTERVIEW: It's a new low in the US-China downward spiral
The US government has made its concerns about China's mercantilism, rapid military modernisation, and human rights abuses widely known. To be sure, as long as the country views China as a threat to its envisioned hegemony, the balloon saga is likely to spiral both its economic ties and foreign policy.
The expert argument about contained reactions may apply to China, but the US has already extended the row by blacklisting six Chinese entities for "their support to China's military modernisation efforts, specifically the People's Liberation Army's (PLA) aerospace programs including airships and balloons."
The Trump administration had adopted a rather hostile approach toward China. Biden has maintained that legacy of hawkish control with perhaps a moderation in tone and rhetoric. For instance, Biden has preserved trade tariffs introduced by Trump that cover hundreds of billions of dollars.
In fact, the current President has revved up export controls over Chinese technologies and clamped down on a long list of import items associated with the use of forced labour, such as cotton and solar panels. Chances of the government acknowledging its trade interests with China are bleak amidst the administration's "Buy America" campaign.
On a strategic front, the US, European Union, and Canada forming a united front to keep China's rising militaristic and economic capabilities in Indo-Pacific in check would threaten any efforts to repair bilateral relations and communication. With Quad's growing cooperation and more Asian powers advocating for a "free and open" Indo-Pacific, the power challenge that China will face will either help corner it or, the more likely outcome, aggravate its militarism in the region.
China, too, doesn't show signs of reigning in its increasing authoritarianism, which makes the possibility of any reconciliation short-timed or illusory. So far, the People's Republic of China and Jinping have only shown confidence in China's economic and governance models and approach to international affairs.
Reference Links:
What is your opinion on this?
(Only subscribers can participate in polls)
a) The balloon saga does not threaten US-China ties.
b) The balloon saga will worsen US-China ties.
---
🕵️ BEYOND ECHO CHAMBERS
For the Right:
BBC documentary reaction showcases how India is living in denial
For the Left:
Modi runs the narrative, and the opposition can only counter
---
🇮🇳 STATE OF THE STATES
650 headmasters to go on mass leave (Punjab) – 650 headmasters have agreed to take a mass leave of absence on February 13 before the Punjab School Education Board final examinations due to growing discontent. Headmasters appointed in 2020 after passing the PPSC test are yet to get their employment approved after having finished the three-year probationary term around three weeks ago.
Why it matters: The school education department in Punjab hired young people directly for a variety of administrative positions in 2019 and 2020 to increase efficiency. The new employees toiled assiduously throughout the Covid-19 shutdown and were appointed on a three-year probationary term with the protection of their prior cadre's salary. While HTs, CHTs, BPEOs, and principals were granted full benefits by their respective agencies after passing the probationary term, the situation is quite different for headmasters.
Employment for students while studying (Kerala) – The Kerala government intends to give students work opportunities in addition to their higher education, taking a page from the educational method used in overseas colleges. Chief Minister Pinarayi Vijayan said on Saturday that initiatives like "Industry on Campus" and the "Young Innovators Programme" are being implemented to give students job opportunities in addition to their education. The summit was inaugurated as part of ASAP Kerala's third Professional Students Summit.
Why it matters: The CM also said that courses other than professional degrees would also be required to do mandatory internships. To create indigenous knowledge, research, and goods, he pushed the students to step forward. According to the CM, efforts are being made to link Kerala with the global knowledge community, and the government intends to work with overseas universities and research institutions.
Sound metres to counter sound pollution (West Bengal) – The West Bengal Pollution Control Board (WBPCB) has decided to install high-end sound metres in various parts of the state in order to identify location-specific levels of noise pollution. According to a senior WBPCB official, it is challenging to detect location-specific sound pollution using the current technique of assessing sound pollution levels.
Why it matters: These sophisticated sound metres will be created by the state government-run Webel Technology Limited. Initial plans call for the installation of 1,000 such units around the state. The board will distribute these devices to several governing agencies, including the state transportation department, municipal corporations, various police commiserate authorities and the state police. These sensors will tag the location of an area using cloud technology.
Jantri rates and their sudden spikes (Gujarat) – On February 4, the Gujarat government declared an instant 100 percent increase in jantri rates, ready reckoner rates that apply to any property purchased or sold within the state. After giving in to pressure from the influential developer lobby, the Bhupendra Patel administration delayed the new tariffs until April 15, a week later on Saturday.
Why it matters: Jantri prices can be altered yearly; however, the most recent increase occurred in April 2011. Then, on February 4 this year, the revenue department under Chief Minister Bhupendra Patel—who had previously been involved in the construction sector himself—decided to raise the jantri rates by 100%, to take effect the next day. The abrupt announcement has jeopardised current high-value land negotiations with farmers. Builders claim that the increase is "unrealistic". The new jantri pricing is now higher than the market rates in many areas, even in big cities.
Assamese women refrain from attending hospitals (Assam) – The move to counter child marriage in the state of Assam by the government headed by Himanta Biswa Sarma has sparked fear in a lot of people. This fear is preventing a lot of young and expecting mothers from seeking the required reproductive health care from hospitals because they fear that their families' safety will get compromised.
Why it matters: Deep down, there is a lack of faith in the medical system and a worry that information about their pregnancies would be used to track their families down. ASHA employees are being subjected to distrust. They are also being suspected of acting as police informants as they are the ones that follow pregnancies and immunisations in communities and compile statistics on them as local community health workers. The social workers worry that these women may resort to home births, which are already a grave concern in many Assamese regions.
---
🔢 KEY NUMBER
57 –  Indian railways plan to revamp and modernise 57 railway stations in Odisha.