July 9, 2021
either/view ⚖️
Fertility wars
To: either/view subscribers
---
Good morning. A thief broke into a house in Bhind city of Madhya Pradesh, stole some valuables and left a note behind which read, "Sorry buddy, I will return the money" (in Hindi). Apparently, the thief resorted to stealing to save his friend's life, and promised to return the money as soon as possible. And the house that the thief stole from belonged to…. a cop!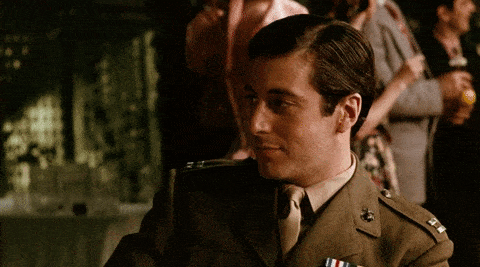 ---
📰

FEATURE STORY
Assam: Is two-child policy necessary?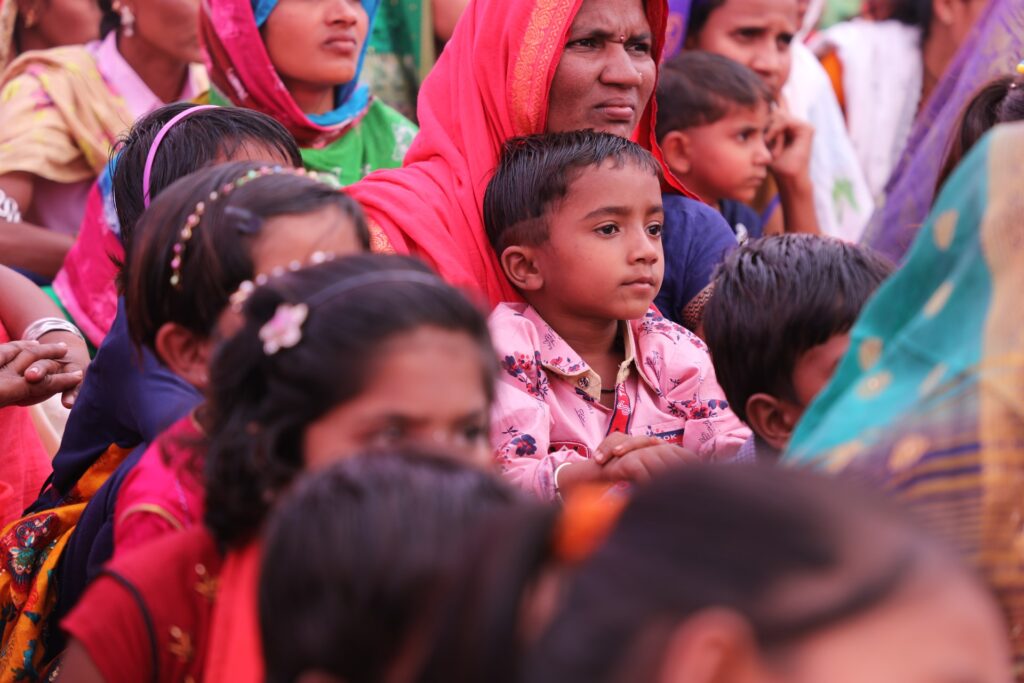 Recently, Assam Chief Minister Himanta Biswa Sarma announced that people with more than two children will be barred from availing certain state government schemes. This rule, which will not be applicable to tea garden workers and members of the SC/ST community, was highly critiqued. The government claimed that only such a policy could reduce poverty. Yet critics pointed out logical complications, data discrepancies and communal politics that contradict the government's stance.
Context
The two-child policy is not new to the state of Assam. In 2017, the state government passed the 'Population and Women Empowerment Policy of Assam' bill, which disallowed people with more than two children to apply or continue at government jobs from 2021. In a similar fashion, the Assam Panchayat (Amendment) Act was passed in 2018. The Act implemented the two-child norm as an eligibility criterion for anyone who wished to get nominated or elected at Panchayat elections. In fact, 12 states across the country had passed comparable two-child norms to enforce population control.
However, as per the statistics from Advocating Reproductive Choices (ARC), Assam's Total Fertility Rate (TFR) was recorded as only 1.9, as compared to the national average of 2.2. Critics stressed that the state's concern should not be on population control. Rather, the focus should be placed on improving access to public health services and promoting female education. This already contentious policy stirred further controversy when the CM commented that the Muslim community must have 'decent family planning policy' to solve social problems.
Why is the two-child policy unsubstantiated?
The policy received heavy criticism from several fronts. Popular coalition organisation ARC contended that there was no evidence of population explosion. According to the National Family Health Survey in 2019-20 (NFHS-5), the general preference seemed to be smaller families, in which case, there was no need to implement a population policy. The data also claimed that 63% of men in the age group 15-49 and 77% of married women in Assam were either already sterilised or did not want children.
Poonam Muttreja, executive director of Population Foundation of India stated that none of the states had individually demonstrated the effectiveness of the two-child policy. Instead she claimed that former IAS officer Nirmala Buch had conducted a five-state study which relayed that two-state policies were dangerous. It led to an increased sex-selective deliveries, unsafe and harmful abortions. Also, there were cases of increased divorces by men to contest in elections and a steep rise in adoption rates.
Muttreja also pointed out that population was decreasing in India, as per the Census data. As opposed to the 1991-2001 rate of 21.5%, the population reduced to 17.7% in 2001-2011. She claimed that TFR had also decreased over the years and provided predictions from the UN World Population Prospects 2019 to state that India will exceed China's population by 2027. She clarified that even if the two-child policy was implemented, the population will increase and reach stabilisation only in 2050. Thus, she claimed that access to public health, education and employment must be emphasized instead of population control. 
ARC objected stating that implementing the policy would badly affect the vulnerable groups who already have low access to education and health opportunities. It would pressurize the marginalized and prevent them from availing any benefits.
President of the All India Majlis-e-Ittehadul Muslimeen, Asaduddin Owaisi noted that the decadal growth of the Muslim community was actually very low. According to NFHS-5, Muslims in Assam had witnessed a huge drop in fertility rate since 2005-06. TFR of the community had also reduced by 1.3, while the Hindu population saw only a drop by 0.4. Therefore, the CM's claims were considered as means to create animosity and were irrelevant.
Famous economist Swaminathan S Anklesaria Aiyar wrote about China's similar policy. The country had enforced a one-child policy for 35 years before changing it to two-children per couple and now finally has allowed three children. He analysed that it was because such policies would decrease the working age population and damage the GDP. He noted that India was actually heading towards low fertility rates and the country must push behind the bogus of overpopulation.
Two-child policy will help reduce poverty
The government insisted that the two-child policy will be essential in controlling population and allied social problems. The CM claimed that the increasing population was a real threat to the state. He said that the population explosion would deplete resources, worsen poverty rates and increase illiteracy in Assam.
Citing the 2001-11 Census, Himanta Biswa Sarma observed that the Muslim population grew at the rate of 29% as opposed to 10% of the Hindu population. He asserted that this was the reason he had reached out to the minority community about controlling the population. He stated that the policy was applicable to the Hindus as well. Therefore, his intention was to address the population and not target any community. Moreover, he asserted that the All Assam Minority Students' Union and other Muslim organisations welcomed the policy. He also assured that discussions with 150 Muslim intellectuals will be held before making any decision.
Additionally, he stated that these measures were done not only to control the population but also to improve other social aspects like education and health. He asserted that the government's schemes included providing free education for girls, reservations for women for elections and employment and enhancing other financial opportunities. But according to him, if any policy focused only on incentives and not disincentives, it would ultimately fail. That way, if welfare schemes were implemented while simultaneously issuing restrictions on population, the state could progress.
He confirmed that the implementation of the policy would be gradual and will be from within the community. Regarding the exemption for tea workers and SC/ST communities, he clarified that most of the tea workers were Scheduled Tribes. But they were not constitutionally recognized as such. It was a long-pending issue which he did not want to approach in a hurry.
Lastly, the CM opined that if Assam were to be one among the top five states in the country, they need to acknowledge and control the population explosion. He stated that it was his constitutional duty to take care of his people and the policy was important for the development of the state.
---
🕵️ BEYOND ECHO CHAMBERS
For the Right:
For the Left:
---
🏴 STATE OF THE STATES
Law, not shastras (Uttarkhand) – On Wednesday, Uttarakhand High Court said 'India is a democratic country ruled by law, not shastras' while responding to a petition. The court had earlier put a stay on the Char Dham Yatra and asked the rituals to be live-streamed. Following that, Advocate General SN Babulkar submitted a statement saying that 'shastras might not permit live streaming of the rituals'. The bench noted that India was ruled by law and further asked him not to bring in religious arguments that lack legal backing.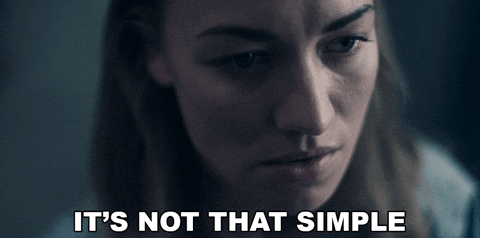 Back to School (Andhra Pradesh) – On Wednesday, the education minister Adimulapu Suresh announced that schools will reopen offline for all classes from 1 to 12 on August 16, 2021. The government had also distributed workbooks to the students. While online classes will commence on July 12, teachers will be receiving training regarding the workbooks from July 15 – August 15. Additionally, it was informed that the intermediate final year students' results were calculated in a 30-70 ratio of SSC marks and intermediate first-year marks.
'Steel Hub of India' (Odisha) – At the 26th High-Level Clearance Authority meeting held by Chief Minister Naveen Patnaik, the government approved 5 major industrial projects in metal and related sectors that amounted to ₹1,46,172 crores. This decision would result in an additional capacity of 27.5 MT steel, to add to its existing capacity of about 30 MT. Despite the pandemic, Odisha attracted investment worth ₹2.96lakh-crore in 2020-2021, contributing significantly to CM's 'Vision 2030' to make Odisha the 'Steel Hub of India'.
Noble thoughts (Goa) – In Sattari, heads and teachers of certain government schools decided to teach from students' homes situated in remote areas. Several students experienced internet issues and few others couldn't afford a smartphone. Realising the academic impact, teachers started to visit student's homes and conduct offline classes. Teachers divided students and ensured social distancing. Somedays, they gathered at a possible place in the village and corrected student's books.
Restricted entry (Arunachal Pradesh) – The government of Arunachal Pradesh decided to only allow vaccinated people to enter the state. This condition was made to provide incentives to people who were reluctant to take vaccines. The first dose of the vaccine had been administered to 68% of the eligible beneficiaries of the state and it needed 3lakh additional vaccines to achieve 100% coverage.  The government also adopted a  three-prong strategy of extensive tracking and testing, enforcement of appropriate behaviour against Covid and vaccination to control the spread of Covid19.
---
🔢 KEY NUMBER
58 years – The average age of Ministers in the new cabinet of Modi government. Notably, 14 leaders are below the age of 50 years. The cabinet also includes 68 graduates, highlighting the preference given to young, experienced and educated MPs.