February 6, 2023
Good morning. In today's either/view, we discuss whether the Assam government's crackdown on child marriage is progressive or arbitrary. We also look at the creation of the proposed Telangana Martyrs' Memorial, among other news.
---
📰

FEATURE STORY
Assam's crackdown on child marriage: Progressive or arbitrary?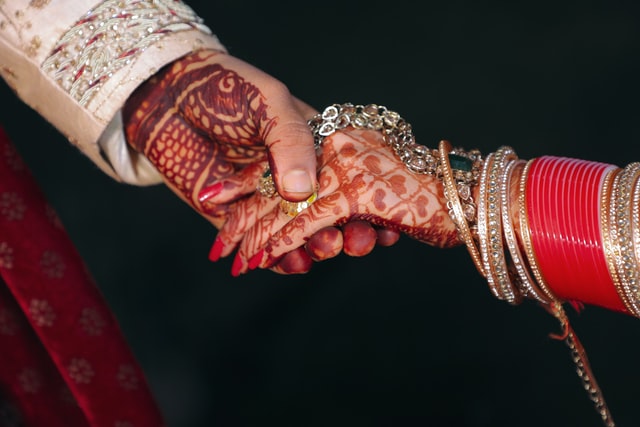 Assam has one of the highest recorded cases of child marriage in India. Recently, the Himanta Biswa Sarma-led state government launched a massive crackdown on child marriages to continue until the 2026 Assembly polls. But soon as the state began its slew of arrests, police stations were flocked by women and family members protesting, sometimes breaking down, over the arrests.
For an initiative that aims to protect women's interests, the crackdown is being censured for its gender insensitivity. Assam's DGP, however, believes that the crackdown befits the magnitude of the crime. Given this, do we understand the crackdown as a progressive or an arbitrary measure?
Context
The Prohibition of Child Marriage in India Act of 2006 rules it illegal for girls below 18 years of age and boys before the age of 21 to be married. Child marriage practices primarily seek to marry off young girls to older men in India. Thus, the issue is largely understood as a product of patriarchal culture and hierarchical gender norms.
India has a massive child-marriage problem. It harbours the highest number of child brides world-over and a third of the global total. At least 1.5 million girls under 18 years of age get married in India each year.
Usually, these marriages are forcible and in non-consensual setups. But occasionally, women enter into such arrangements to elope with a partner. The glaring and insidious cultural subjugation of women complicates their lives at home with strife. Without much education and vocational training, many women have little choice but to seek a better life with a partner.
In Assam, 31.8% of women in the prohibitive age are child brides, against the national figure of 23.3%. The state is on the top end of the states with the highest child marriage prevalence rates, following West Bengal, Bihar, Tripura, and Jharkhand.
Community-wise aggregated data suggests that child marriage is prevalent the most among Hindus, with Muslims coming in on a close second. Within the Hindu community, its prevalence is highest among Scheduled Castes and Tribes, with OBCs and General castes trailing closely behind.
In response, Assam's government began cracking down on men who had married girls from the prohibitive ages. It also arrested Hindu and Muslim priests who helped register such marriages. 4,074 FIRs were registered across the state, with over 2,250 people being arrested so far.
But the crackdown has upended the daily lives of several socio-economically poor communities. While acknowledging the initiative's good intentions, women criticise the government for adding to the troubles of those already married and with kids. Several family members have protested outside the police stations against the arrest of their husbands and sons.
The opposition also has called for a more humane approach. The All India United Democratic Front (AIUDF) has criticised the government's crackdown for being jejune.
It is too early to determine whether the drive against child marriage will be successful, for that depends on how long the state remains committed to the cause and whether it tackles the root causes of the issue.
For now, the government is implementing a law that has historically suffered state dereliction. Its crackdown approach aims to sell a cautionary tale to Assam's populace. But does that necessarily spell a promising future for the issue?
VIEW: It will bring down child marriage rates
Carefully planned crackdowns, as opposed to ill-conceived ones, are an effective strategy for law enforcement and deterring crimes. While the opposition may hail it as hasty, it is a corrective measure against the historical cavities in implementing India's law against child marriages.
In line with the 2006 Act, the government has produced some framing guidelines to arrest the persons involved in perpetuating child marriages with gradations. So, those held for marrying partners above 14 years would be booked under the 2006 Act and be eligible for bail, while those held for marrying partners of or below 14 years of age would be charged under the POCSO Act.
Parents involved in arranging child marriages, too, will be addressed through the issuance of notices. The crackdown, therefore, is not unthinking. It is simply sudden. It employs a stronghanded approach towards tackling collaborators of multiple levels, ranging from immediate families to partners and religious leaders who not only facilitate the registry of such marriages but also contribute to the social sanction of child marriage.
Apart from inducing a deterrence to the practice of child marriage, a crackdown also promises the delivery of justice. Developing faith in the state's law enforcement agencies is essential to combat India's underreporting problem.
Lastly, the fact that the arrests were backed by data collected over the past two months and that the state's social welfare department is employed to mitigate women's distress during the campaign indicates the government's foresight.
COUNTERVIEW: It creates a host of preventable issues
The primary argument against crackdowns is that they are illusory measures that, at best, lead to short-term gains in redressing gendered injustice. Think of it this way: if there was a threat that affected the entire structural integrity of your house, would you plaster it with tape or tackle the root of the issue? Crackdowns are often used for political posturing, to appear to do something and gain popular appeal.
Several reputed cultural and scientific institutions like World Bank and UNESCO have pronounced the need to apply a multi-sectoral approach to eradicate child marriage. Budgetary allocations and schemes for educating girls, incentivising their families against maltreatment, and skill development are some proven ways to ensure women's financial security and dignity while delaying their marriage age.
Police crackdowns do not get anywhere close to the crux of the issue. Rather, as research on dowry crackdowns shows, such an approach is likely to become a hydra-headed monster that Assam's social welfare department is not equipped to handle.
When women lose their primary financial caregivers, they are unduly penalised for a societal evil. Several women in Assam have reported their distress and the added labour that they have to undertake to take care of their families in the wake of a sudden crackdown.
Assam's crackdown has laid bare the absence of women's agency within the legal framework and its implementation. As per a survey, a majority of the cases filed between 2008 and 2017 were by families against elopement. The problem? Patriarchal culture makes girls' choices indigestible. It also underscores the restrictive and surveillance-ridden upbringing that many girls hope to escape through elopement.
Reference Links:
What is your opinion on this?
(Only subscribers can participate in polls)
a) Assam's crackdown on child marriage is progressive.
b) Assam's crackdown on child marriage is arbitrary.
---
🕵️ BEYOND ECHO CHAMBERS
For the Right:
Himanta Biswa Sarma cannot deny the existence of Bagh Hazarika
For the Left:
No need to get upset over Amrit Udyan; Pasmanda Muslims don't have much closeness with Mughals
---
🇮🇳 STATE OF THE STATES
Residential complex for sanitation workers (New Delhi) – The New Delhi Municipal Council (NDMC) has constructed a housing complex, Palika Amrit Kaal Niwas, near Aliganj in the Jor Bagh locality to improve living conditions for grade IV staff employees such as sanitation workers and peons.
Why it matters: Housing is a basic need for everyone, and it is usually seen that a lot of the income of grade IV staff employees is sapped away by the rent of their houses. Providing good housing to these employees allows them to streamline their income towards growth instead of sustenance.
Telangana Martyrs' Memorial soon (Telangana) – The spirit of the decades-long efforts that led to the founding of India's youngest state is slated to be symbolised by a gigantic egg-shaped and mirror-finished structure in Hyderabad with a reddish-yellow flame perched on top of it.
Why it matters: The new Telangana Martyrs' Memorial is touted as the world's largest seamless stainless steel monument. It will be built next to the iconic Hussainsagar lake. On June 2, 2014, Telangana and Andhra Pradesh got separated after the separate statehood movement that began in the middle of the 1960s. Over 2,000 people sacrificed themselves for the cause, which later saw the light of day under the leadership of K Chandrashekar Rao.
eSanjeevani platform helps cancer patients (Odisha) – According to Prof. Lalatendu Sarangi, Director of the Acharya Harihar Post Graduate Institute of Cancer (AHPGIC), around 54,000 cancer patients have benefited from the teleconsultation services given by oncologists to the patients through the eSanjeevani platform.
Why it matters: Up to 11 dedicated cancer wings are being built as part of the Odisha Comprehensive Cancer Care Program. These facilities will have chemotherapy, palliative care, surgical oncology, histology, PET-CT with nuclear medicine, and LINAC radiation units. The treatment of cancer is usually very expensive, but the Odisha government has provided treatment to thousands of cancer patients for free.
SEWA's 50-year memorial to be unveiled by Hillary Clinton (Gujarat) – The former secretary of state of the United States, Hillary Clinton, will dedicate a memorial commemorating the 50 years since the founding of the Self-Employed Women's Association (SEWA) at Victoria Garden, now Lokmanya Tilak Baug, in Ahmedabad, as part of her three-day private visit to Gujarat.
Why it matters: The fund is expected to be announced today when Clinton meets SEWA women members at Dhrangadhra. Clinton was asked to participate in SEWA's 50th-anniversary celebrations on her previous visit in 2018 by SEWA. Clinton accepted the invite back then and has kept her word. She will also stop at the Rudi Resource Centre, a SEWA project, and meet with the salt pan workers in the Little Rann of Kutch.
Displaced Mizo tribes to vote in elections (Tripura) – Around 14,000 of the total 37,136 Reang tribal people, who were displaced from their centuries-old inhabited villages in Mizoram 26 years ago due to ethnic conflict, will participate in the assembly elections on February 16 to choose a new administration in Tripura.
Why it matters: The Reang tribals have been facing several problems ever since they were uprooted from their homelands. Not only have these people been castrated from their homes, but their new residences also feel alien and foreign to them. The government has not been able to properly resettle these tribals due to various issues that keep arising from time to time. While getting an opportunity to vote in such circumstances is not a cure to their problems, it sure puts them in a slightly better position.
---
🔢 KEY NUMBER
3rd –  According to the Minister for Information and Broadcasting, Anurag Thakur, India now ranks 3rd in the world in terms of the startup ecosystem.