October 15, 2021
either/view ⚖️
Border defenders
To: either/view subscribers
---
Good morning. Star Trek fans, this one's for you. At the age of 90, TV's Captain Kirk, William Shatner actually went to space! The actor, invited by Jeff Bezos – a lifelong Star Trek fan, hitched a ride on a Blue Origin suborbital spacecraft. Shatner is now officially the oldest man to ever go to space. While the space trip was only 11 minutes long, Shatner and his three crewmates did get to experience weightlessness for 3 of them. He even describes the trip as his "most profound experience." There are some perks to having fanboys.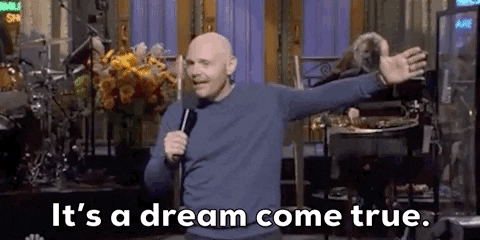 ---
📰

FEATURE STORY
BSF's Extended Jurisdiction: Necessary or Intrusive?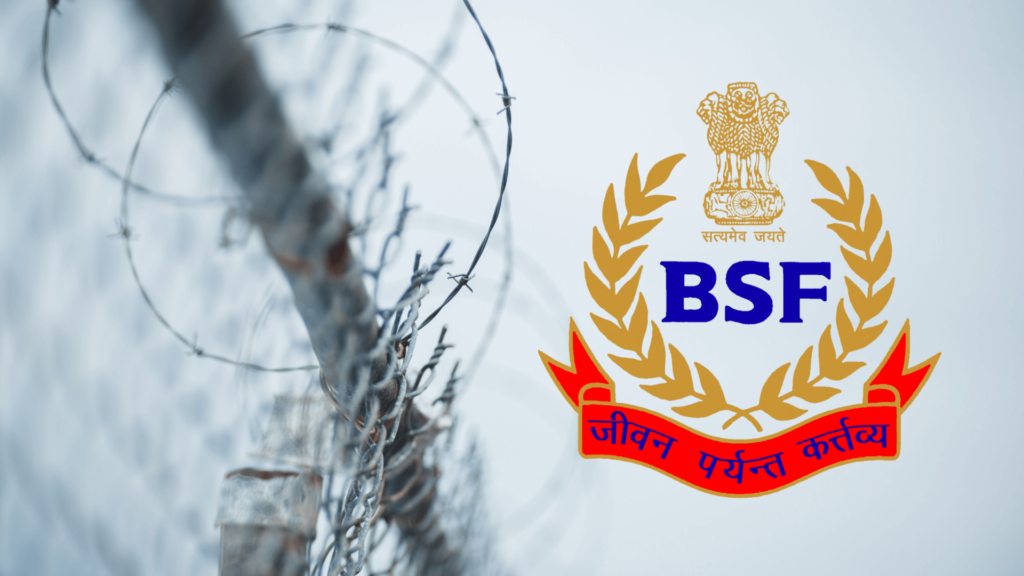 Arguably the most important work of an elected government is to keep its citizens safe. It's stating the obvious, yes, but it's always been a topic of heated debate and discussion on just how a government should carry out its national security objectives. Taking a general view, look at it this way, it's a work in progress or an endless cycle. As ever-greater threats present themselves, a country should be better equipped to deal with them.
That's what's happening now as the Centre has extended the jurisdiction of the Border Security Force (BSF) to several states that share borders with Pakistan and Bangladesh. They are West Bengal, Punjab, and Assam. The BSF now has the power to arrest, search and seize in these states. The natural question arises as to how far can a government go and to whom are the powers bestowed. It depends on whether you're hawkish on matters of national security. Some of the leaders of the states in question certainly aren't as much, given their opposition to the decision.
Context
Established in December 1965, the BSF is the country's primary border guarding organisation. BSF personnel are stationed along India's borders with Pakistan and Bangladesh. Coming under the Ministry of Home Affairs (MHA), they're often the first line of defence of Indian territories. In the 1990s, the BSF was increasingly tasked with counter-insurgency and counter-terrorism operations in J&K, Punjab, and the northeast.
The borders with Pakistan and Bangladesh are a hotbed of terror activities and skirmishes. And these borders are vast, totalling more than 6800 km. You certainly need a large group of well-trained personnel to guard these areas. That's what the BSF has, with a strength of over 2.7 lakh.
Coming to the recent gazette notification by the government on the BSF's jurisdiction. It's an amendment to a 2014 notification on the BSF's jurisdiction concerning its powers in states with international borders. They'll now be able to conduct searches and arrests in the mentioned states. It means they have the same powers as the police there.
They have permission up to an area of 50 km inside Indian territory from the international border. Previously, it was 15 km, per Section 139 of the Border Security Force Act 1968. It also includes the northeast states and the Union Territories of Jammu and Kashmir, and Ladakh. The 2014 notification also mentioned much of the area included in an 80km belt in Gujarat and 50km in Rajasthan. The current notification states that for Gujarat, the distance has been reduced to 50km. The government cited BSF's recommendations on uniformity in the jurisdiction. Also, the Rann of Kutch region being guarded by the BSF is mostly uninhabited.
The terror threat along the Line of Control (LoC) isn't new. What is, however, are the methods by which terrorists operate. While some things haven't changed in terms of incursions, others have, like the usage of drones. If the good guys have access to technology, it would be naive to think the other side doesn't.
Necessary streamlining given the terror threat
The government's reasoning is simple and in keeping with recent security events. There's a new tool the enemy is using – drones. Launched from Pakistan along its border with Punjab, they are easy to hear but not easy to see. Despite BSF personnel shooting at them, it's hard to tell if they're neutralised. These drones usually carry a consignment of arms and ammunition. They're often dropped into villages and recovered by authorities.
One of the primary roles of the BSF is to prevent cross-border crimes of any kind. Look at a likely scenario for some context. If there's actionable intelligence on a case, the BSF need not wait for the local police to respond. They'll be able to take any necessary action in time. When it comes to national security, often time is of the essence. Increased jurisdiction means the BSF won't be hesitant in confronting a suspect or retaliating to enemy actions.
While there's some concern about how increased jurisdiction would work on the ground, the government has provided clarity. If a suspect is detained, the BSF can only conduct preliminary questioning. They have to hand the person over to the police within 24 hours. More importantly, the BSF isn't given prosecution powers. So there shouldn't be any worry about agencies or authorities overlapping on their work.
What's the BSF's position on the notification? They're in favour of it. National security requires some form of uniformity and streamlining. They point out that now there's clarity in defining an area within which it can operate. As one official pointed out, if a drone goes beyond a certain distance, the BSF should track it, and now they can with the increased jurisdiction.
Ideally, on issues of national security, partisan politics should take a back seat. Here, the controversial decision got some unexpected support – former Punjab Chief Minister Amarinder Singh. He welcomed the centre's decision, citing the killings of soldiers at the border. His media advisor Raveen Thukral echoed similar views saying Pakistan shouldn't dictate India's national security decisions. The decision is also in line with the government's zero-tolerance approach to cross-border terrorism.
Infringement and an attack on federalism
The decision hasn't gone down well with the states. There was swift condemnation. Punjab Chief Minister Charanjit Singh Channi said it was irrational to give the BSF more powers. Only a week earlier, he asked Home Minister Amit Shah to seal the international border along Punjab to curb weapons and drug trafficking from Pakistan.
Law and order is traditionally a state subject. With this move, the centre is enforcing its rule on the states. Speaking of Channi's opposition to the government's decision, let's go back to 2012 when Modi himself echoed similar sentiments. As Chief Minister of Gujarat, he wrote to then Prime Minister Manmohan Singh opposing an amendment to the BSF Act, 1968. The aim then was to give wider powers to the Central armed police to search and arrest anyone in any part of the country.
By deploying BSF forces in the states, some have rightly pointed out that it could take away from their primary functions and duties – protecting the border. The decision also came with no consultation with the states or their respective local police forces. The Modi government is no stranger to butting heads with state governments on a variety of issues. This latest move will only increase tensions between state and central security agencies. Not to mention possible confrontations with the police and locals when it comes to searches and seizures.
---
🕵️ BEYOND ECHO CHAMBERS
For the Right:
Why Modi's idea of linking rights to duties goes against the Constitution
For the Left:
Modi's nine schemes that have made him the champion of the poor
---
🏴 STATE OF THE STATES
Ambala Olympics against drug use (Haryana) – In an attempt to control the "drug menace" in the area, Senior Superintendent Police (SSP) Hamid Akhtar means to put up an Ambala Olympics. Stressing on the importance of sports and awareness drives, the SSP says that several other measures, along with the local olympics, will be taken to "wean youths away from drugs". According to him, recovering addicts would be their largest assets and will be encouraged to come forward with their stories. He also said that he will "organise awareness camps at educational institutes twice a week and meetings of drug addicts with those who have recovered once a week." Always remember, drugs are for scrubs.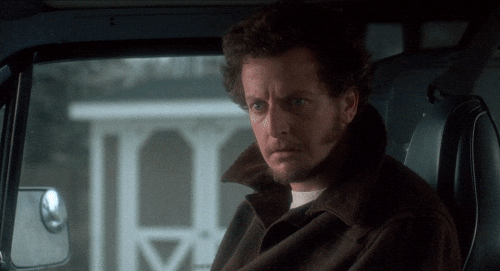 Welfare of Safai Karamcharis (Nagaland) – The National Commission for Safai Karamcharis (NCSK) has asked Nagaland's state government to set up a welfare body for those cleaning sewers and garbage. According to NCSK chairman M Venkatesan, "Safai karamcharis in Kohima are not getting benefits under [the] Self-Employment Scheme for Rehabilitation of Manual Scavengers (SRMC). They are not able to avail microcredit facilities and insurance coverage programmes." Along with saying that he would write a letter to the state administration for an increase in salaries of the workers, he also urged them to register their grievances on the NCSK's portal.
Pandal pulled for public health (West Bengal) – Kolkata's ad-hoc Burj Khalifa was shut down due to the "unmanageable crowd" it drew. What is usually considered a good thing in the pandal-running circles became, in a post-pandemic world, something of a public health hazard. These temporary structures take several artists most of their years to make, and in the past few years, their extravagance has only grown. This particular pandal was also told to suspend a laser show it featured as it was affecting pilots that flew above it. Who needs Dubai when you can go all out here?
Cattle castration drive deferred (Madhya Pradesh) – In an effort to increase the population of cattle belonging to indigenous breeds, the state government has scrapped its plan of castrating 1.2 million bulls. This particular drive was proposed by the animal husbandry department due to the apparent increase in the number of nondescript bulls. JN Kansotia of the animal husbandry department blames these nondescript bulls for poor performance in the quantity of milk available. He believes that this point was misconstrued by the opposition that claimed this would increase the population of foreign bred cattle. But that's probably a moo-t point right now.
Disaster resilient Wayanad (Kerala) – Under Wayanad's safe tourism campaign, the district administration and their District Tourism Promotion Council have launched "disaster-resilient tourist destinations". According to Wayanad District Collector M. Geetha, each tourist spot would have its own disaster management plan and a "15-member rapid response team". She also said that this plan is the first of its kind to be implemented in the tourism sector. "The project would [help] to develop the emerging tourism destination in the State at the international level," says Geetha. Turns out, there's no better time than the present to visit the place.
---
🔢 KEY NUMBER
10.5% – That's the percentage of women judges in High Courts across the country. A total of 66 women are judges out of 627 possible positions. The count of women judges in the Supreme Court is 4 out of 33 judges, and that's the highest it's ever been. According to CJI Ramana, this stems from several years of oppression and thus, fully backs the demand for 50% reservation for women in the judiciary.