October 14, 2021
either/view ⚖️
Walking a tightrope
To: either/view subscribers
---
Good morning. Another vaccine is poised to make history. This time for malaria.
The World Health Organisation (WHO) has approved a malaria vaccine for widespread use, especially for children in sub-Saharan Africa and other regions with moderate to high spread. It's a groundbreaking breakthrough for science and medicine. It could save tens of thousands of lives every year.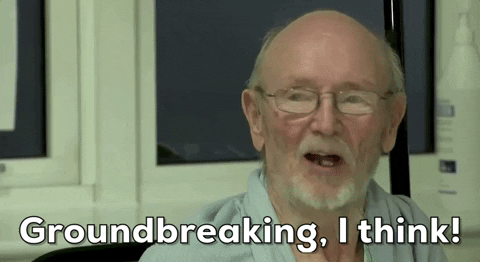 ---
📰

FEATURE STORY
India's S-400 Missile Deal with Russia Despite US Sanctions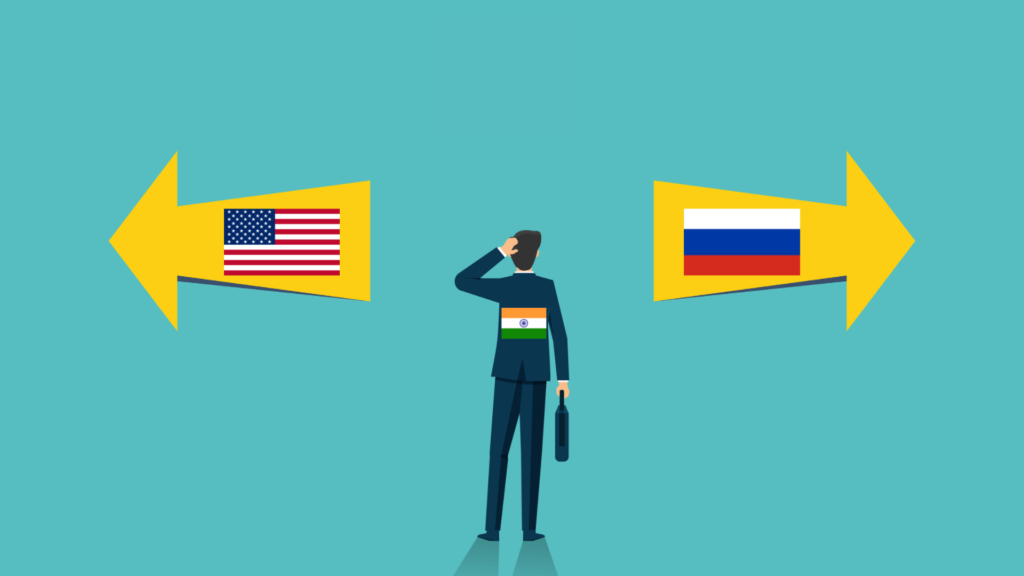 When the popular girl invites you out, you never say no. But what happens when there's two of them? Believe it or not, India's stuck in a very similar situation. Our popular girl, the US of A, thinks we're good listeners and really wants to stay friends but India's already gone ahead and secured the S-400 Triumf air defence missile systems from Russia. Now, one must always keep their word, especially if that word gives us access to a solid defence system in this tumultuous climate. One must also remember that India is no longer the meek newbie in international politics, strengthening ties with either nation would benefit all the parties involved. Besides, the Cold War ended in the 90s anyway… right?
Context
Like every war, the Cold War too has left quite a significant mark on the way the world works. Even though global politics is no longer blatantly divided into two opposing camps, Russia and America have kept their international plays fairly consistent. Biden and Putin might have smiling pictures together but the talks usually end in no significant moves towards relaxing tensions. In fact, Russia, as of now, has found a better friend in China than it ever has in the United States. Keeping that 'enemy of an enemy' concept alive, the US enacted the Countering America's Adversaries through Sanctions Act (CAATSA) in 2017.
Aimed at pushing Russian influence back, CAATSA imposes sanctions on countries that engage in "significant transactions" with Russian defence and intelligence, among other things. This is where we come in. Back in 2018, India followed their gut and signed a $5 billion deal with Russia, buying 5 of their S-400 missile defence system units. Though this new tech is considered one of the best, it puts us in direct danger of CAATSA sanctions that threaten our ties with the US.
Russian for the right move
It's simple. The S-400 is just a good system. Deemed to be one of the best, in fact; definitely better than anything the US has in store right now. This complex air defence system comes complete with multifunctional radars, autonomous detection, control systems and several types of missiles. It can engage aerial targets within 400 km, going up to a height of 30 km – commercial flights are only allowed 12 – and can fire three types of missiles at once to create a "layered defence". That's a good thing and it isn't even the first of our defence acquisitions from Russia.
Over the past decade, India has spent around 60% of its armament and weaponry expenditure on Russian built defence materials, including spare parts for the ones we already have. And this was after India had decreased its arms imports by 33% as according to our foreign secretary, without Russia "our ships won't sail, our planes won't fly". India also closely works with Russia in the Shanghai Cooperation Organisation (SCO), as a BRICS member – the R and I stand for Russia and India – and in the RIC trilateral grouping – same here.
Another important thing to consider is the S-400. Yeah, China has a couple of them too; precisely 6 battalions of them. They've even deployed it by the Line of Actual Control (LAC) to fortify the area. Thus, creating a de-facto border from Ladakh to Arunachal Pradesh. Getting some S-400s for ourselves isn't only fair but also almost imperative to check digs on our sovereignty. When it comes to Russia's relations with Pakistan, which have recently warmed, it remains in India's best interests to keep the former from providing the latter with the same type of weaponry.
Enter CAATSA
A common and consistent topic at the Indo-US table since 2017 has been our S-400 missile deal, and India's go-to response has always been pointing to the fact that the missiles haven't reached us yet. We can talk about them when they do. Of course, the two nations' strengthening ties have only made matters worse as currently, Indo-US defence trade has surpassed $20 billion, with another $10 billion under negotiation. The US also has a politically powerful Indian diaspora that the US government would definitely not like to irk, and imposing sanctions due to CAATSA just might do that.
The countries are also close allies in the Quad, a diplomatic grouping aimed at controlling China's influence in the Indo-Pacific region. Considering that India is now the only military and economic power in Asia that can stand up to China, this becomes a tricky situation for both India and the US. In fact, with the creation of AUKUS – a trilateral security pact with the US, UK and Australia – Australia would become one of the stronger naval powers in the Pacific. This is where CAATSA shows up. According to US Deputy Secretary of State Wendy Sherman, the sanctions are "dangerous [for] any country that decides to use the S-400."
The CAATSA includes a total of 12 sanctions, out of which at least 5 need to be imposed on the countries that qualify, i.e. have engaged in "significant transactions" with Russia. "These sanctions include suspending export licence, banning American equity/debt investments in entities, prohibiting loans from US financial institutions and opposing loans from international financial institutions." The hefty punishments can only be waived by POTUS but even so, it would depend on referrals of Congressional committees and their ratification on the matter.
With the US National Defence Authorisation Act (NDAA) 2021 focusing on the Indo-Pacific region and them working together on Afghanistan, India qualifies for a waiver. The US even understands the dangers of pushing India away as Russia chills in a corner. The problem lies when you zoom out for a bit. An actual presidential waiver of CAATSA sanctions would open the US up to a whole lot of noise, internally and externally, given that they just imposed the same on their NATO ally, Turkey. And we definitely won't be seeing India acquiesce to the same.
---
🕵️ BEYOND ECHO CHAMBERS
For the Right:
Lakhimpur Kheri is a tipping point for the Modi govt. Like Gandhi's Chauri Chaura was for British
For the Left:
Why Gandhi siblings' desperate temple runs fail to strike a chord with masses
---
🏴 STATE OF THE STATES
Unique transit to the airport (Karnataka) – As heavy rains lashed Bengaluru, water logging was reported in several areas. For those travelling to the airport, cab services weren't available. So the alternative for some was to hop onto tractors carrying their luggage en route to Kempegowda International Airport (KIA). While videos of this have gone viral, citizens have vented their anger on the poor infrastructure facilities to handle flooding. However, officials said the amount of rainfall was unprecedented.
Employment crisis (Jammu & Kashmir) – As the security situation grows tense, there's an economic crisis that the union territory faces. Data from the Centre for Monitoring Indian Economy (CMIE) shows J&K having an unemployment rate of 21.6%, the highest among any state or UT in the country. It's a significant leap from 13% in August. It's the only region with an unemployment rate above 20%. The reasons proposed are that the private sector hasn't realised its full potential in the region. With the absence of a full-fledged industrial sector, the main source of employment is the public sector.
Civic body mobile app (Jharkhand)  – The 'citygen' app, funded and developed by ICICI Bank was launched to give the civic body a way to address the complaints of citizens. It's the first such app for a local urban body in Jharkhand. For now, it's available only to certain staff and supervisors. For the masses, it will be available in December. Once they have it, residents can log in using their unique identity. They can lodge complaints and even track the location of doorstep waste management vehicles.
Transgender welfare fund (Rajasthan) – In a first for India, the Rajasthan government has set up a fund dedicated towards the upliftment of the transgender community. It comes as part of the budget announcements for 2021-22. An annual allocation of ₹8.82 crores has been made. The money will be used to focus on skill development, education, and infrastructure. It's good news for the transgender community in the state, with a population of 16,500 per the 2011 census.
Incentives for "more children" (Mizoram) – Seventeen women received a cash reward of ₹2.5 lakh for giving birth to children. It's part of the "more children drive" launched by various church denominations and the Young Mizo Association's (YMA) central committee. The reason for this awareness drive is for the survival of the Mizos. The YMA has been educating people to have more children after reports of low population growth rates among Mizos. It's also an effort to counter the population growth of the Chakma community.
---
🔢 KEY NUMBER
9.5% – The rate of growth for Indian economy in 2021 as projected by the International Monetary Fund. For context, the world economy is expected to grow at 5.9% in the same period. China is projected to grow at 8% and the USA at 6% for 2021.