October 13, 2021
either/view ⚖️
Energy crisis
To: either/view subscribers
---
Good morning. We now have an Indian Space Association (ISpA) which basically opens space exploration up to startups and private firms that already had their interests set on it. By giving these independent players access to ISRO's tech and services, the scope of space related "industry and academia" just got the turbo-fueled boost it needed. The goal is "to make India self-reliant, technologically advanced and a leading player in the Global Space arena." Why must Musk and Bezos have all the fun?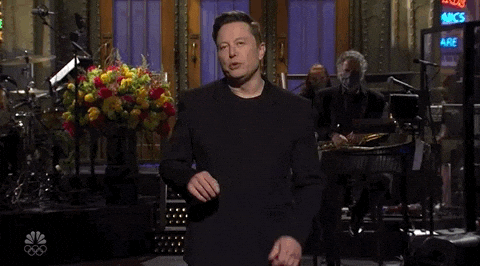 ---
📰

FEATURE STORY
Coal Shortage: A Genuine Crisis Or An Exaggeration?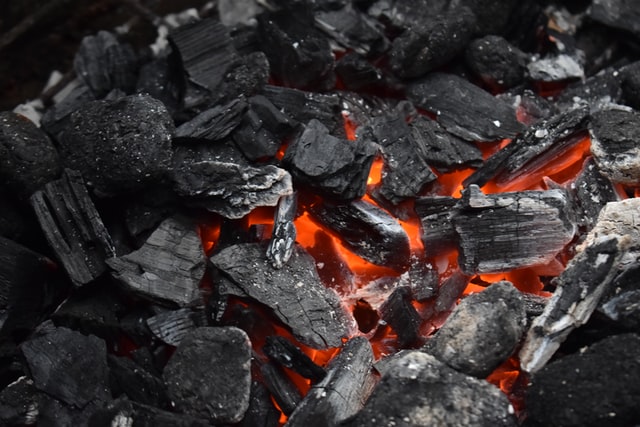 No one likes power cuts, irrespective of the time of day or year. As the country heads into the festive winter months, power cuts could become relatively common due to the alleged coal crisis. Based on what Chief Ministers are saying across the country, frequent power cuts may become a reality.
Various states have sounded the alarm, asking the centre to take action to avoid a full-blown power crisis. To be noted here is the fact that many of these states are BJP-ruled. This isn't some partisan hand wringing or fear mongering. On the other hand, the central government, with Power Minister RK Singh taking the lead on this issue, seems to believe the situation is overblown and things are under control.
Context
Let's establish one unavoidable truth – India can't live without coal. Yes, we know it isn't the most environmentally friendly fuel source. India is the third-largest emitter of fossil fuels, heavily reliant on coal. So how dependent is India on coal? Let's look at two statistics. The first one is 70%. That's the percentage of electricity generated in India using coal. Second in 135. That's the number of coal-fired power plants in the country.
Given the global fight against climate change, there's no doubt India has to move to renewable sources of energy. This isn't going to happen overnight. While India has set a net-zero emissions target, there's no timeline for it, despite other countries announcing their path to it. Just ask US Climate Envoy John Kerry, who last month tried to get clarity on this but came away empty-handed. From a global context, China is the world's largest emitter. It has planned to go carbon neutral by 2060.
So coal isn't going away anytime soon in India. Look at the economic aspect. The coal industry, either directly or indirectly, employs nearly 4 million people in the country. Those involved in the mining sector aren't necessarily giving this up in the face of climate change challenges. Much of the country's coal reserves are situated in the east, the so-called coal-belt – Jharkhand, Chhattisgarh, and Odisha. Here, coal is the lifeline for many in the communities.
So how did we get to this point? One thing to note is that this didn't happen on a whim. It's been brewing for some time. The past few months saw power consumption increase by 17% compared to the same period in 2019. During this time, global coal prices shot up by 40%. To go back to how dependent on coal India is, it's the world's second-largest importer of coal. This, despite having the world's fifth-largest coal reserves. This should give you some context to the current impending crisis and the poor management in this sector.
An avoidable crisis in a troubled sector
As the pandemic set in, the demand for power wasn't as high as it usually was. Not surprisingly, lockdowns and restrictions resulted in reduced mobility and economic activity. It wasn't limited to just last year. As the second wave took hold, demand continued to be on the lower side. However, once economic activity picked up, all that pent-up demand exploded. You can thank the economic recovery buoyed by industrial production for that.
So how could a country with large coal reserves arrive at this point of a shortage? Here's where the government-owned Coal India Limited comes in. It's basically the lone supplier of commercial coal in India. It's not a stretch to say they have a monopoly in the sector. In early 2020, the Modi government decided to end that monopoly. Some coal blocks were auctioned for commercial purposes. For these, specifically, production will take time, given the red tape they need to deal with before commencing operations.
To some, the government's policy to liberalise has come too late. Despite their best efforts to increase competition in the sector and the time needed for auctioned mines to begin production, it's unlikely that the new utilities match Coal India's capacity. Even with the revisions announced by the government, many companies aren't interested. Why would they, given the regulatory, financial, and reputational issues in the sector.
What do Coal India's finances look like? Not very healthy as they've transferred thousands of crores to the government. It could've been otherwise used for diversification. Former Coal Secretary Anil Swarup writes about Coal India having a ₹50,000 crore surplus.
Was the government warned about this moment? Yes, they were, and from Coal India no less. Documents from February showed that the government knew about an impending crisis in the power sector. Instead of using fresh supplies, most utilities tapped into stockpiles.
There's no need to panic
As various states prepare to make accommodative measures to avert a power crisis, the government's stance is strikingly stoic and calm. The Coal Ministry said there is ample stock of coal reserves to meet the demand. According to the Ministry, Coal India Limited has over 400 lakh tonnes of stock, which should be enough for two months of consumption.
One of those who has sounded the alarm is Delhi Chief Minister Arvind Kejriwal. In a letter to the centre, he highlighted that the coal shortage had been prevalent since August. Now, it's interesting that Kejriwal is batting for coal given his anti-coal stance. In part of his 10-point plan to combat pollution, he takes credit for shutting down two coal-powered thermal plants. The power ministry replied with some facts to ease fears – given the capital's demand, which was 4536 MW at its peak, the required amount of power was supplied. There was no power outage. Also, unallocated power will be used, and any surplus will be transferred to another state in need.
There has been a delay in excavation and transportation from mines to power plants due to excessive rains. The government can't control mother nature. In fact, China is currently facing a bigger power crisis than India, and that should be the bigger worry given manufacturing and supply chain consequences. According to Fitch Solutions, while the demand for power is high with supply shortages, they expect India to avert any power crisis. They also state that the situation is far better than what China is facing.
Given the temporary nature of the crisis, as pointed out by Fitch, the impact on the economy will be minimal, relative to China. While criticisms have been levied at Coal India, they will increase daily coal supply in the run-up to Diwali from 1.7 mt to 1.9 mt. Another piece of good news is that during winter, power consumption doesn't increase significantly, with traditional methods of heating being used that don't require electricity.
---
🕵️ BEYOND ECHO CHAMBERS
For the Right:
How a diversity of ethical paths, rather than a singular dharma, runs through The Mahabharata
For the Left:
Why quota for women judges in judiciary won't help
---
🏴 STATE OF THE STATES
Conservationists vs IT Parks (Tamil Nadu) – Just as Forest Minister K. Ramachandran proposed the idea to turn the defunct Hindustan Photo Films (HPF) factory in Udhagamandalam into a place for IT parks, locals and conservationists ruined his day. Turns out, the 300 acres of old factory was never completely abandoned anyway. A multitude of wildlife and local flora took over the space, making it "one of the last remaining green spaces" in the town. On pointing this out, Ramachandran dismissed the claims saying that over 3000 people used to work in that same space, promptly ending the press conference. While some are completely against this revamping, others simply don't want new buildings to be constructed to add to the ones that already exist.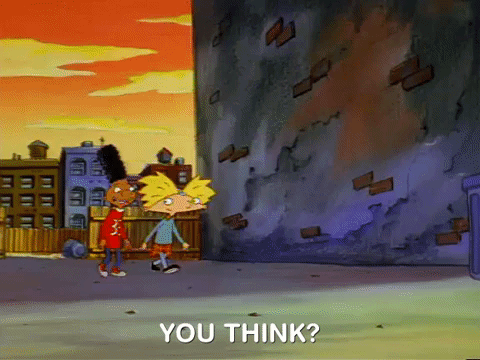 Agitation around land (Meghalaya) – Villagers from Pilangkata and Maikhuli came out to voice their dissatisfaction over a "physical inspection conducted by the Regional Committees instituted by both the  government of Assam and Meghalaya." The inspection took place over the weekend so that the corresponding states could chalk out their "long pending boundary disputes". The protestors, tired of being left out of the conversation, came out to urge CM Sangma to visit the areas himself. They said that learning about the "real facts" and history of the area would do so much more good than listening to "any report".
New look for National Museum (Delhi) – After 3 years of curation, 18 months of building and a total of ₹10 crore, the National Museum is finally ready to showcase the new tech-oriented visitor friendly layout that houses 3 new galleries on Buddhist art. "With this, it becomes the fourth museum in the world to display such a collection", says Subrata Nath, Additional Director General of the museum. The new display will feature the '1000 Buddhas' piece from Dunhuang, along with similar pieces from the Ajanta Caves. Reportedly, this has been done specifically "by the government to position India as the Buddhist centre, and perhaps take that tag back from China". Whatever be the case, it's a yay for the arts fosho!
Artificial ponds for Puja (Bihar) – Patna's district administration has asked the Patna Municipal Corporation (PMC) and other local bodies to create artificial ponds by the banks of the Ganga. Around 62 artificial ponds will be made by the ghats on account of the idol immersions that are to happen by the end of Durga Puja. This move is aimed at curbing water pollution of the Ganga which is accompanied by a complete ban on idol immersions, under the Bihar (Procedure for Immersion of Idol after Pujas) Rules, 2021, in the river itself. Sub-divisional officers in the city have already identified several immersion sites and have provided time-slots for easy access to the areas. Hope for a happy and eco-friendly puja!
Sabarmati suffers in silence (Gujarat) – From 0 being the best to 1 being the worst, the Sabarmati river's scores ranged from 0.45 and 0.7 on the Water Quality Index (WQI) before meeting the Arabian Sea. The stretch of the river by the Sardar Patel Bridge in Ahmedabad also had the highest amount of metal contamination compared to the rest of the body of water. By examining LANDSAT satellite images, a team of experts even found that pollution levels dropped by 36% during lockdown but our introduction to the "new normal" doesn't leave things rather hopeful.
---
🔢 KEY NUMBER
19% – Total percentage of schools across India that have access to the internet. According to UNESCO's State Education Report 2021, 22% of schools have access to a computer while only 19% have internet connectivity. This, coming at a time when technology has flooded our school systems due to our need for remote learning, leaves a lot to be desired despite the improvement in the student-teacher ratio in schools.