October 12, 2021
either/view ⚖️
What is a forest?
To: either/view subscribers
---
Good morning. In British Columbia, Canada, Ruth Hamilton was in for a rude awakening, literally. She found a hole in her roof and a rock on a pillow, mere inches from her head. Thankfully, she was not injured. She deduced that the rock was a meteor that crashed through her roof. The rock is now a memento in her house.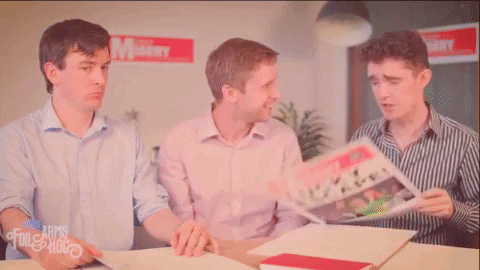 ---
📰

FEATURE STORY
Proposed Amendments in Forest (Conservation) Act, 1980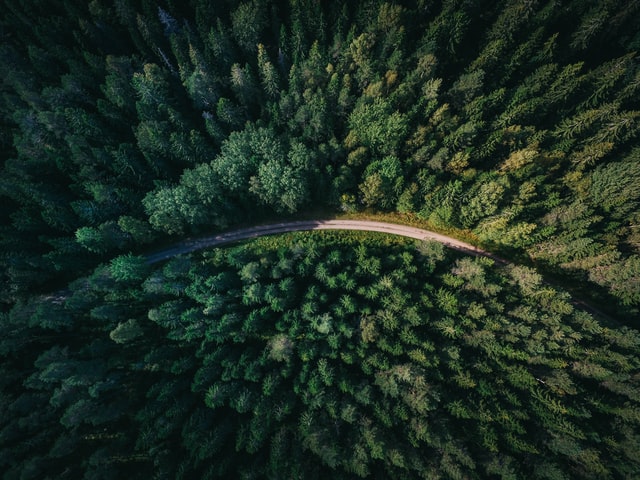 It's a battle for the ages, folks! On one side, we have the whole jungle – an old wise sage that still has a lot of give when not directly subjected to mankind's greed. And on the other, the mighty call for development, both infrastructurally and economically. The Centre proposed certain amendments to the Forest (Conservation) Act, 1980 on October 2, in a consultation paper that is open to state and public comment till October 17. While the fervour of general growth could brutally uppercut the need to invest in viable carbon sinks, it isn't difficult to understand the well intentioned proposal. There is a lot that can change in a fortnight, the question remains: to what degree?
Context
The Forest (Conservation) Act, 1980 was put into force to address the nation's depleting forest area. The act made it mandatory to receive the Centre's approval before using any land that was deemed a forest for any "non forestry" purpose, i.e. any purpose other than reafforestation. For a long time, this was subject only to the forests listed under the Indian Forest Act, 1927 or forests that were under the control of the local Forest Department; and then the summer of '96 rolled around.
In 1996, the late Godavarman Thirumulpad filed a petition that made the Supreme Court drastically alter the definition of a forest. It declared any area recorded as a "forest" in any government record, along with any land that conformed to the dictionary definition of one, a fully protected forest. While still not completely concrete, this definition led to a sudden hike in forest cover, making it far more difficult to access these "forest" lands, even degraded ones, for "non forestry purposes". This, over the years, has resulted in several litigations and contentions over what legally constitutes a "forest" and it seems like somebody's had enough!
Fighting the forest boogeyman
The main change recommended in the proposals is the redefinition of the scope of the FCA's application. Since the Godavarman Thirumulpad v. Union of India & Ors ruling, owners of private lands that fell within the dictionary definition of a forest lost control over their own property. All of a sudden, people needed the Centre's approval to alter their land in any way that wasn't "ancillary to conservation," i.e. anything that wasn't constructing fences, culverts or check posts. This includes land owners' plantation efforts as it would involve the "diversion of forest land". Often resulting in a one-time payment called the Net Present Value (NPV) and a payment for the felled trees for "compulsory afforestation".
All of that understandably turned people away from engaging in such activities in lands that weren't only deemed forests, but also those that exist around or close to the forests. Regarding this, the document says that "It is necessary that extensive plantations and afforestation are encouraged in all possible available lands outside the government forests. But to ensure this, there is a need to dispel the apprehension among tree growers that vegetation or tree plantation raised on their private/non forest lands will not attract the provisions of the Act." Thus, giving control back to the people.
The paper also says that any land acquired before 1980, before the law existed, by landholding agencies, like the railways, NHAI, PWD, etc., will be exempt from the clauses in the law. This leaves space for the reduction of red tape and speedy implementation of "strategic and security projects of national importance" in and around forests. It also greenlights oil and natural gas extraction by Extended Reach Drilling (ERD) that uses holes drilled outside the forest area. As the paper suggests, "this will not impact the soil or aquifer that supports the forest."
The paper also questions what is considered to be "ancillary to conservation", making the establishment of zoos, safaris and forest training infrastructure easier as it helps keep the "rich ecological values" of the forests alive. Along with this, the proposals also make the punishments under the modified FCA non-bailable and cognisable offences that result in imprisonment for a period upto a whole year. Turns out, that's what they meant by a powerful force of nature.
Selling out our trees
To understand the misgivings of the proposed amendments, and its unusually tight time limit, you don't need to look further than Brinda Karat's impassioned letter against the same. The CPI(M) leader wrote about how these amendments were "designed to undo various Supreme Court judgements related to protection of forests." She also noticed that "wherever any inconvenience is perceived for project proponents using forest land for non-forest purposes, the note proposes to simply waive application of the FCA." This is what constantly gets brought up while talking about the proposed amendments.
The "loose definition" of forests stems from the fact that India's biodiversity allows for protected areas to have different characteristics. What is considered ambiguity may also be the reason for the heavy inclusion of tribal rights and land diversion in the conversation around forests. It's the environment that they interact with the most, they should obviously be involved. As Karat puts it, "The thrust of the consultation note is to loosen [the] definition of forests, protected forests, deemed forests etc… without any reference as to how this will affect tribal communities and forest dwellers."
The prospect of curbing foreign wood by increasing the availability of Indian timber is quite a contentious claim. Given that wood, especially sandalwood, is already smuggled out in such large quantities that legalising "logging at the edge of the forest" seems almost inappropriate. The proposals also seem to presume that the release of private lands and forests from their need for Central approval will immediately incentivise plantation-based carbon sinks. While that may be true, it is just as true that those lands would become assets and market commodities that private parties can sell or have the government acquire such properties for the private parties to trade like Pokémon cards.
This fear also gets justified as one notices the government's hastiness in commercialising forestry. The 15 day time limit calling for suggestions to the draft amendments despite the established pre-legislative consultation policy calling for 30 becomes Exhibit A. Exhibit B and C follow as you realise that the consultation paper doesn't have any translations, which goes directly against the democratic approach, and that it does not mention existing laws. Any legal discussion around forests cannot take place without any mention of the Forests Rights Act and Biodiversity Act; it's simply inconceivable.
---
🕵️ BEYOND ECHO CHAMBERS
For the Right:
Throttling the press in J&K
For the Left:
How Modi government is developing roads in the Northeast to shoulder progress and parity
---
🏴 STATE OF THE STATES
Decrying the modern Indian women (Karnataka) – Another day, another instance of an Indian politician decrying the influence of western ways on Indians. This time it was Karnataka minister for health, Dr. K Sudhakar. He called the trend of women wanting to stay single and not wanting to bear children after marriage as 'not good.' He also said Indian children don't want to live with their parents and forget their grandparents. All this came in commemorating World Mental Health Day when he also spoke of the need for mental health management in India.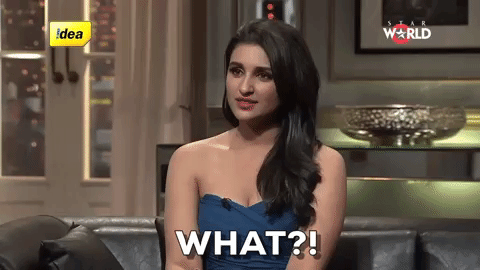 Fate of abandoned vehicles (Delhi) – If anyone has left their vehicle abandoned on the streets of Delhi, they will have one week to retrieve them, or they will be towed away. After that, the corporation will either auction off or recycle the vehicle. As per Delhi's Maintenance and Management of Parking Places Rules, 2019, junk vehicles are banned in public spaces. For those that have been recycled, they have been made into artifacts and monument replicas placed in parks. 
Festive cheer for employees (Odisha) – Just in time for the festival season, the state government has announced an 11% increase in the dearness allowance for employees and pensioners. It will benefit around 4 lakh employees and 3.5 lakh pensioners. Additionally, changes were made to the Group Insurance Scheme (GIS) to extend benefits to employees. The GIS is a social security plan for government employees. In case of death during service, their families will get the benefits.
Folk artists to boost rural schemes (Rajasthan) – Folk musicians not only entertain but will now be used to create awareness in villages about various initiatives. They will be involved in the "Prashasan Gaon Ke Sang Abhiyan." It's a win-win, as the officials see it. The local artists will earn additional income, and villages and rural areas will be informed about the government's policies. They will perform folk dances, puppet shows, and perform music. While usually such initiatives are advertised through newspapers and electronic media, a new approach has now been floated.
Welcoming Chin refugees (Mizoram) – As Myanmar is embroiled in civil unrest, many have decided to leave their home country in search of a safer refuge. One such place is a refugee camp in Thingsai village, 200 km south of Mizoram's capital Aizawl. The Young Mizo Association (YMA), an influential organisation has supplied rations to these camps through donations. Despite the Centre's assertion to seal the borders and offering little help to the refugees, many on the ground have decided they can't turn their backs on those fleeing conflict.
---
🔢 KEY NUMBER
₹32,377 crores – The economic worth of all creative activities involved with Durga Puja festivities, as per a report by the British Council. The festival itself contributes 2.58% to West Bengal's GDP. The study was commissioned by the West Bengal Government's tourism department and was carried out between September 2019 and January 2020.