December 7, 2022
Good morning. In today's either/view, we discuss whether India can eliminate tuberculosis by 2025. We also look at the technology used by Delhi police, among other news.
---
📰

FEATURE STORY
Can India eliminate tuberculosis by 2025?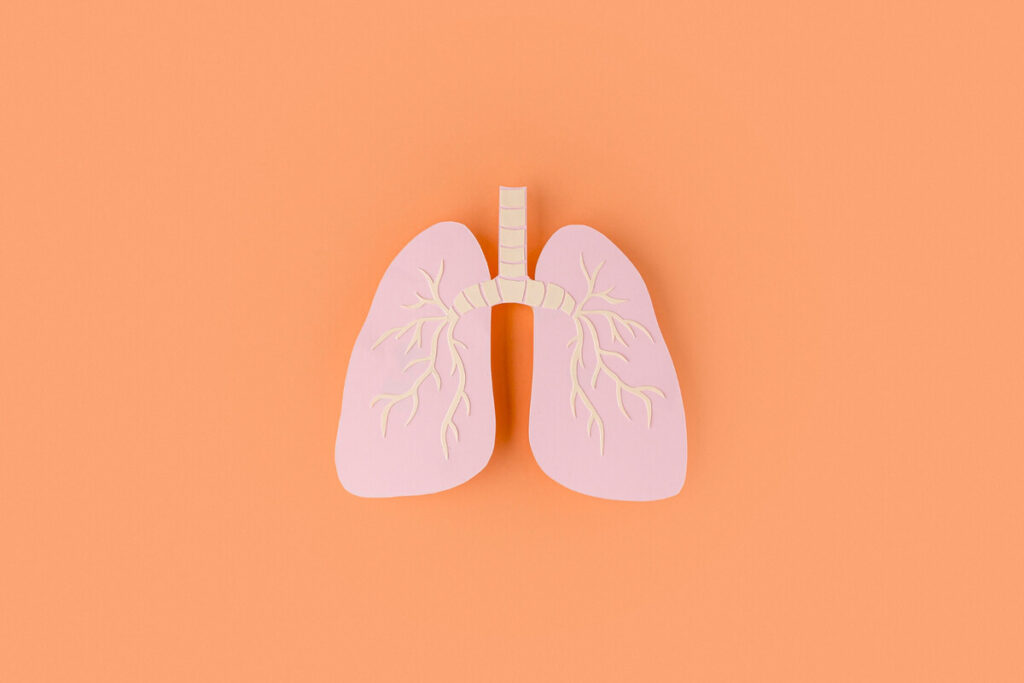 In India, a country with structural inequality and a large population that lives in unsanitary and overcrowded regions, the spread of various diseases through water, air and infrastructural issues have impacted the citizens across the country. One such disease is tuberculosis (TB), which is a major health problem in India.
The TB Free India campaign, started by Prime Minister Narendra Modi, aims to eradicate tuberculosis by 2025, five years earlier than the deadline established by the UN's sustainable development objectives. The ambitious pledge demonstrates PM Modi's dedication to tackling diseases in India, which has the highest TB prevalence in the world. Nearly 4,23,000 TB patients died in the country in 2016; this represents a third of the 1.4 million TB deaths worldwide.
While the Prime Minister has kept the national tuberculosis elimination program at the forefront of the public health initiative, will this goal be actualised into reality? And can we aim for a country completely free of tuberculosis?
Context
The National Strategic Plan for TB Elimination 2017–25 has a vision of achieving a "TB-free India", with various strategies under the broad themes of "Prevent, Detect, Treat and Build''. The strategy aims to construct pillars for universal coverage and social protection. Details of the program also include various free-of-cost, quality tuberculosis diagnosis and treatment services across the country through the government health system.
From the national level all the way down to the sub-district (Tuberculosis Unit) level, the programme is run through a four-level hierarchy. The Central TB Division, which is part of the Ministry of Health and Family Welfare, oversees the programme on a national level. At the district and state levels, respectively, the State TB Cell and the District Tuberculosis Office supervise the program's activities. There are various laboratory and treatment services provided under the program, and while India has had a long history of TB control programs since 1962, this is the most concentrated effort made to tackle the disease at each level.
However, the COVID-19 pandemic has refocused the government's efforts on building a robust medical infrastructure mission and also slowed the rates of growth that were expected when the mission was initially introduced. There are still fundamental infrastructural gaps that are not being implemented nationwide.
According to the World Health Organisation, the elimination of TB will mean there is less than one case of TB for a population of 10 lakh by 2025. But is this possible for a country like India? And are we on the right track towards bridging this gap?
VIEW: India will not be able to eliminate TB by 2025
The prevalence of the disease has decreased from 289 per lakh in 2000 to 217 per lakh in 2015, and TB-related mortality has decreased from 56 per lakh in 2000 to 36 per lakh in 2015, according to the TB India Annual Report 2017. However, a deeper look into understanding the rate of this growth leads to the conclusion that India will need to make massive improvements to completely eradicate tuberculosis by 2025.
"It is almost a Herculean task to eliminate TB by 2025 going by the current scenario. With the current rate of annual decline of TB cases globally being 1.5%, India is lagging behind in its national decline rate, which is less than 2%. Even if the incidence decline rate is increased, elimination of TB from the face of the earth is not expected before 2100," said Rajendra Prasad from the Department of Pulmonary Medicine, Era's Lucknow Medical College and Hospital. To completely eradicate TB, the rate of decline of incidence needs to be more than 15%.
One should also look at the infrastructure needed. To eradicate TB, the government must swiftly implement a daily fixed-dose regimen under well-monitored short-course therapy throughout the entire nation, as well as new diagnostic tools and anti-TB medications. Since there is such a huge division between private and public sector hospitals in the country, private hospitals need to be swiftly utilised to address the needs of a larger population. Looking at the major cracks in our infrastructure post-COVID-19, India has a long way to go in helping improve various aspects of healthcare.
One of the major health problems in India is tuberculosis, but the recent discovery of totally drug-resistant tuberculosis, or TDR-TB, has made this situation even worse. Beginning with MDR-TB, the problem of drug resistance progressed to XDR-TB and, as of 2021, has expanded to include the most lethal type, TDR-TB. These are all variations of the same deadly disease, and this drug resistance has led to an urgent need to reformulate the medication present for tuberculosis.
COUNTERVIEW: India will be able to eliminate TB by 2025
On Thursday, World Tuberculosis Day, Health Minister Mansukh Mandaviya reiterated the government's commitment to eradicating tuberculosis from India by 2025, adding that this goal will be reached by ensuring that everyone has access to high-quality medical care and cutting-edge treatment.
Despite the setback due to the years of COVID-19, the health minister affirms that tuberculosis is a completely preventable disease, and the brief decline in TB notifications and programs in the major years of the pandemic, has been reclaimed by the programme again. The programme asserts that more than 18 states have formally implemented state-specific strategic plans to combat the disease, and these plans will also help implement recovery on a sub-district level.
While the pandemic has led to major setbacks, it has also acknowledged the need for robust medical infrastructure and forged new ways and healthcare solutions to help a larger population of those affected by tuberculosis. Furthermore, since the nation is finally getting out of the pandemic and its setbacks, it can make sizable improvements in the decline rate by investing more resources and time to eradicate tuberculosis. There have already been sizable attempts to provide more medication and research to understand and eradicate the disease, and with concentrated efforts at the grassroots level, there is hope that the disease can be eradicated.
Out of all the Tuberculosis infections present in the country, 63% of those did not seek healthcare and ignored it as a common illness. There is a need to bring awareness among lower sections of the population and also provide them with adequate information and resources about tuberculosis and how it can affect them before it is too late. While several programs are already in place, it is important to tackle the problem at its inception and provide nutritional and infrastructural support to prevent the disease from affecting people at all.
Reference Links:
What is your opinion on this?
(Only subscribers can participate in polls)
a) India will manage to eliminate TB by 2025.
b) India will not manage to eliminate TB by 2025.
---
🕵️ BEYOND ECHO CHAMBERS
For the Right:
Democracy interrupted: The rising number of criminals in politics
For the Left:
Zero-Covid: Why Xi's China is Paranoid About Virus, While Modi's India is Ready to Live With It
---
🇮🇳 STATE OF THE STATES
Police to adopt high-frequency radio system (Delhi) – The Delhi Police will soon transition to a more effective internal communication system with faster information exchange and larger networks as its goals. The force will gradually phase out the current tetranet wireless network services in favour of designing, installing, and supplying the "Open Standard Digital Trunking Radio System" (OS-DTRS).
Why it matters: For police officers, the trunking system offers a variety of channels and shared groups. In doing so, they are able to communicate with more employees while using fewer groups. Additionally, it will contain a voice logging system that can be used to record details of an interrogation, a crime scene, and evidence. The system stores the logs.
New Community and Rural Development blocks (Meghalaya) – In order to improve the delivery of government services and the implementation of welfare and development programmes, the Meghalaya government has started a program to establish new Community and Rural Development blocks and Sub-Division in various parts of the state.
Why it matters: The government will be able to initiate many other interventions to meet the requirements of the population thanks to the establishment of this new Sub-Division. The establishment of the Sub Division will guarantee that government services are delivered quickly and effectively to the residents in the area.
13,000 villages without electricity (Odisha) – Even after 75 years of independence, 13,400 villages in Odisha are still without power and are in complete darkness. According to the energy minister, the state has established a goal to electrify every village by June 2023.
Why it matters: Sources claim that under the Pradhan Mantri Sahaj Bijli Har Ghar Yojana or Saubhagya scheme, the Center has released 90% of the funds allocated to Odisha in order to provide energy access to all last-mile connectivity and electricity connections to all remaining unconnected households in rural and urban areas.
Rural Tourism Scheme implemented (Rajasthan) – The Rajasthan Rural Tourism Scheme 2022 was set up by the Rajasthan government with the goal of creating employment opportunities in the state. The project to encourage tourism in rural regions was announced in the state budget, and the Rajasthan Cabinet presided over by Chief Minister Ashok Gehlot, approved it on November 24.
Why it matters: Rural guest rooms, agricultural tourism units, camping grounds, and caravan parks will create jobs in rural areas, and rural handicrafts will be preserved as a result of their construction. Both domestic and foreign tourists would be able to learn about Rajasthan's rural culture at the same time.
Government employees to get EVs in easy instalments (Telangana) – The Telangana State Renewable Development Corporation (TSREDCO) identified 1,301 spots across the state for comparable installations of charging stations after taking the initiative to distribute electric bikes in affordable instalments to all government employees operating in the state of Telangana.
Why it matters: The Telangana State Southern Power Distribution Corporation Limited has installed electric charging stations at all of its sub-stations to promote the use of electric bikes, motorcycles, mopeds, and auto-rickshaws in the state. The installation process is underway. In order to allow government workers in Telangana state to charge their automobiles, TSREDCO installed 46 charging stations in various departments.
---
🔢 KEY NUMBER
35% – A survey conducted by Burungdy Private and Hurun India revealed that Tata Consultancy Services (TCS) has more female employees than any company in India constituting 35% of the total workforce.