December 8, 2022
Good morning. In today's either/view, we discuss whether India can benefit from the China Plus One strategy of multi-national corporations. We also look at the introduction of forest soil health cards in Jharkhand, among other news.
---
📰

FEATURE STORY
Chine Plus One Strategy – Can India Benefit?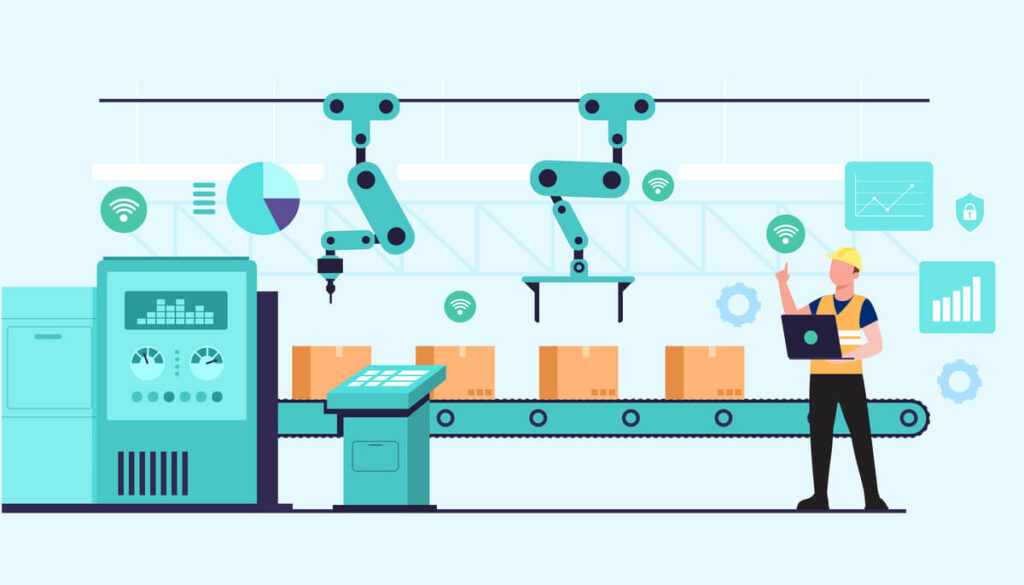 A term coined in 2013, the "China Plus One" strategy refers to a global business strategy in which companies avoid investing only in China and diversify their businesses to alternative destinations. The low production costs in China, as well as the enormous domestic consumer market, have drawn western companies to China for over 20 years. It may be done for reasons of cost, safety, or long-term stability, but it may also be a result of the overconcentration of business interests in China. There have also been descriptions of it as a 'macro-level phenomenon'.
However, the advantages that China had initially provided have been increasingly overshadowed by the growing advantages of ASEAN (South-East Asian countries) and South Asia. For investors in the Chinese transitional economy, there is also a high level of risk, which can be attributed to social and political changes. Multinational corporations are now looking to invest in countries with stable governments, which include countries like India.
As part of the diversification strategy, many believe that India is at a strategic vantage point and can use this strategy to become economically powerful. A robust GST collection in India clearly indicates one thing – that its economy is growing at a good pace. But can China Plus One strategy elevate India's growth to the next level?
Context
Over the past three decades, China has undergone a number of changes, including a steady rise in labour costs, which has led businesses to search for new markets. A roadmap for building global supply networks that would be durable over time was released in late July by a coalition of 18 economies, including India, the US, and the EU. Steps to address supply chain dependencies and vulnerabilities were also included in the roadmap. This could be considered a component of the larger China Plus One plan.
Beginning in 2008, companies and government officials in Japan and the US had already started to consider diversifying away from China. China Plus One, a different approach for MNCs, didn't acquire traction as a viable option until the close of the previous decade when trade tensions between the US and China were at their highest. The explanations range from China's declining cost advantage in recent years to growing geopolitical mistrust between China and other countries. A country's social and political context has a great impact on its diplomatic and trade relations with other countries, and a clear difference in the ideals of democracy and liberty strains political and economic relationships between the countries.
There are also new business obstacles to overcome. For instance, due to a stringent data privacy rule that dictates how they must acquire and retain data, global technology companies have been leaving or reducing their presence in mainland China. The Personal Information Protection Law of China became operative in November of the previous year. The continuation of the Zero-covid policy led to various disruptions in the supply chain distribution. Due to the diversification strategies adopted by various corporations, as the Chinese economy is shutting itself and global companies are exploring other manufacturing locations, many believe that it is a great opportunity for Indian manufacturers.
VIEW: India will benefit from the China Plus One strategy
India will have significant prospects, given the volume of Chinese exports. While we must compete with other nations on this, a whole new world of potential has emerged in fundamental manufacturing industries, including automobiles and auto parts, engineering-related goods, and chemicals. Since they must consider de-risking their supply chain, multinational corporations cannot avoid India.
From the perspective of reduced-cost sourcing for multinational corporations, India's cost advantage in manufacturing is still a crucial element. Indian businesses must recognise what worked well for China. Global majors felt safe sourcing from China due to its dependability, affordability, high quality, and prompt delivery.
There are a few factors that Indian businesses should consider. The domestic market has been the focus of many of them up until this point, and they had only considered exporting when they had excess capacity. To give the client the assurance that they can produce in volumes and scale that make economic sense for both the buyer and the supplier, they will need to invest in exclusive capacity. This will require them to view this as a different business opportunity.
China's success can be attributed to its low-cost manufacturing and good infrastructure. China would likely transition to high-tech and value-added products now. India, for instance, has low-cost manufacturing facilities, benefiting various sectors like the Indian textile industry, metals sector, pharmaceutical industry and electronics industry. India has an abundance of raw materials and workforce, and capitalising on it will help the industry grow long-term.
With the occurrence of big transformative changes comes prime opportunities to seize. A survey by UBS indicates that 20-30% of manufacturing will be leaving from China, making India the next best option for large-scale manufacturing on many levels.
COUNTERVIEW: India will not tangibly benefit from the China Plus One strategy
Over time, the foundation of the global supply chain was constructed. Some of these businesses have comparatively little experience in India. If India can quickly increase its capabilities, India does have a fighting chance. However, there are certain expectations of quality that need to be met. Indian exporters have grown up, but negative experiences stick with you longer than positive ones. Every country has particular standards for quality. Therefore, a significant amount of work must be spent in order to comprehend these quality demands of global clients across various locations.
While the Indian government has pushed for easing this transformation and pushing for localised growth through the PLI scheme, Indian businesses must be confident in their outlook moving forward, particularly as they deal with the pandemic, supply chain problems, and general unpredictability. India cannot effectively adopt modern technologies without tackling grassroots issues initially. And bridging that structural gap at every level is a long-term process that will take time to tackle.
Mass production requires investment in scale, capability and service; various Indian companies do not have enough resources or infrastructure capable of mass-producing products in the various sectors mentioned above. And the competition from south-east Asian countries is also a significant hurdle for Indian corporations.
Reference Links:
What is your opinion on this?
(Only subscribers can participate in polls)
a) India will benefit from the China Plus One strategy.
b) India will not benefit from the China Plus One strategy.
---
🕵️ BEYOND ECHO CHAMBERS
For the Right:
What Explains Modi's Silence As States Fight On, Relations With Centre Worsen
For the Left:
Higher Judiciary Must Reform Now: Collegium System Lacks Transparency, Accountability And Objectivity
---
🇮🇳 STATE OF THE STATES
New portal for school information (Uttar Pradesh) – On the website upmsp.edu.in, the Uttar Pradesh Madhyamik Shiksha Parishad (UPMSP) has added a new tab. According to the board, the new portal — PAHCHAN — is a portal for access to information about the status of human and physical resources, accomplishments, and noble projects in high school and college.
Why it matters: The new website aims to offer comprehensive data on the secondary schools run by the Uttar Pradesh Board of Secondary Education. Over 27,000 state government schools in Uttar Pradesh are updated on the PAHCHAN portal. One can get information about schools through district, tehsil, and block.
Drone service for transporting medicines (Meghalaya) – The state government launched the first drone delivery centre and network in the northeast in collaboration with TechEagle, one of the fastest-growing drone delivery firms, according to Ramkumar S, director of the Meghalaya Health Systems Strengthening Project. The project began with the opening of the Jengjal Sub-Divisional Hospital in the West Garo Hills district, which served as Asia's first drone delivery hub.
Why it matters: According to Ramkumar S, the innovative project aims to increase everyone's access to healthcare in the state by quickly and safely distributing essential supplies like medicines, diagnostic samples, vaccines, blood, and blood components to various parts of the state using a dedicated drone delivery network.
Forest soil health cards introduced (Jharkhand) – All of the forest divisional officers in Jharkhand received forest soil health cards on Monday, making it the first state to plan forestation drives that are appropriate for the area's needs. The state's forest soil health cards were published by the Ranchi-based Institute of Forest Productivity (IFP) on Friday.
Why it matters: According to Sambhu Nath Mishra, the IFP's chief technical officer, the study will provide data on soil quality parameters that will be useful for forest officials in managing forests sustainably, plantation growers in choosing the best locations for planting trees in terms of soil quality, and ultimately, benefit rural residents who live close to forests.
Lowest turnout in a decade (Gujarat) – The Gujarat Assembly elections, which were held in two phases, witnessed a turnout of 64.33% overall, the lowest seen in the state's legislative assembly elections in 10 years. The Election Commission released its final turnout statistics for Phase 2 of the Assembly elections on Tuesday, showing a turnout of 65.3%.
Why it matters: This turnout, along with Phase 1's turnout of 63.14%, brought the overall turnout to 64.33%, which is lower than the 71.02% recorded in 2012 and the 69.01% recorded in 2017. Manish Doshi, a spokesperson for the Congress, said that the number of seats the BJP has been winning has reduced in line with the low turnout.
Theatre gets 'crying room' for parents with infants (Kerala) – Parents can watch movies without disturbing other moviegoers in a soundproof "crying room" that has been installed in a government-run movie theatre complex in Kerala. The Kairali theatre complex in Thiruvananthapuram, run by the Kerala State Film Development Corporation (KSFDC), features a designated "Crying Room" for new parents.
Why it matters: There is a crib and a diaper-changing station in the soundproof cry room. Additionally, arrangements have been made to watch movies in the baby's cry room without any issues.
---
🔢 KEY NUMBER
6.9% – The World Bank revised India's GDP growth forecast to 6.9% for the fiscal year 2022-23 after cutting it to 6.5% in October.