December 9, 2022
Good morning. In today's either/view, we discuss whether India has what it takes to lead the Global South effectively. We also look at the self-defence training for girls in Delhi, among other news.
---
📰

FEATURE STORY
The Global South – Does India have what it takes to lead effectively?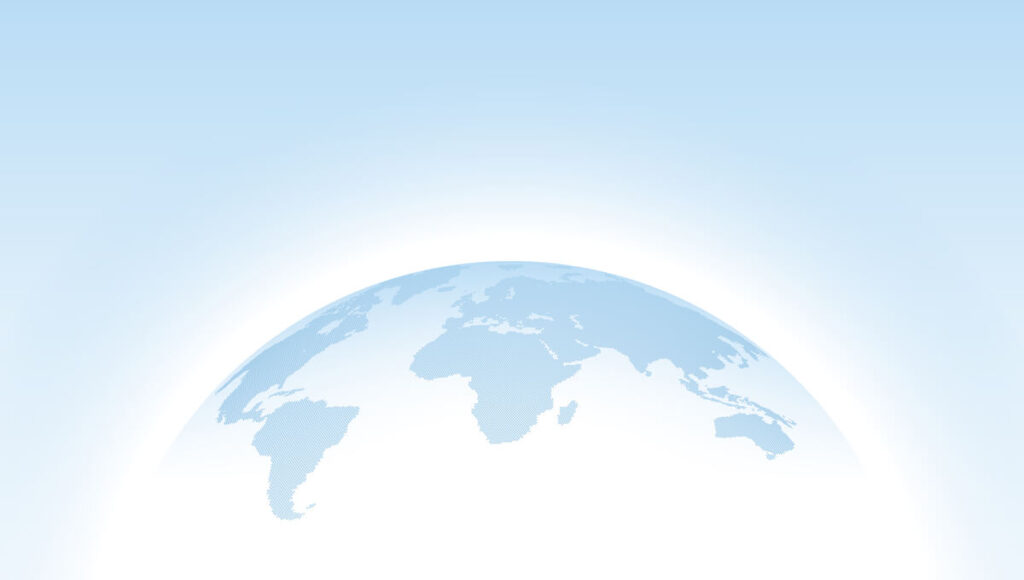 It's a tricky time to be the leader of a country now. Articulating a coherent foreign policy has only gotten difficult. While the war in Ukraine has seemingly reinforced the necessity of alliances, allies, and standing up for democracy, there are other forces at play.
For India, it's an important time as it assumes the G20 presidency for the year ahead. The country has outlined the stakes and guiding philosophy – a voice for the Global South. It's a region that India feels is underrepresented in global forums. Can India effectively lead on this philosophy?
Context
Beginning December 1, India assumed the G20 presidency from Indonesia. Before it outlined its goals, some pomp! 100 monuments from Kashmir to Kanyakumari were lit up with India's G20 logo with the official motto, "Vasudhaiva Kutumbakam", meaning one earth, one family, one future. The goals weren't that far off from the motto itself.
Prime Minister Narendra Modi said India would focus on healing our One Earth, creating harmony within our One Family, and giving hope to our One Future. India takes over at a tricky time. Global economic pressures and the war in Ukraine continue. The latter was one reason why Indonesia struggled to schedule meetings and have full participation. Apart from the G20, India also assumes the leadership role of the United Nations Security Council (UNSC). The focus here is to combat terrorism and reform multilateralism.
The term Global South was used by External Affairs Minister S Jaishankar as he talked about India's goals for the G20 presidency. If the Global North is countries like the US, Canada, Russia, and Australia, the Global South is Asia, Africa, and South America. In simpler terms, they're developing countries for the large part. The context Jaishankar was singling out was the underrepresentation of the Global South on many issues.
It's often an academic way of studying how economic and other issues play out and who gets affected the most. It's a term that's grown since the 1990s. Countries like India and China have increased their participation in global forums and policymaking. They've gained and used their influence to further their and the region's interests to varying degrees of success. Africa and Latin America are becoming hotbeds for development.
For India, the G20 presidency offers a chance to show the world its chops and how effectively it can lead the Global South. The challenge will be to balance everyone's interests with the region's. Does India have the goods?
VIEW: India got some tailwind
Assuming the G20 presidency at this particular moment can be seen as a burden or an opportunity. Taking note of Modi and Jaishankar's words, India seems to be firmly in the opportunity camp. Starting broadly, the term Global South is important, as Jaishankar mentioned its underrepresentation. That itself is significant as India will now have the floor to voice the concerns and wishes of those countries.
There are some concerns about how India will fare in its presidency. That remains to be seen, but India sees an opportunity in the Global South. Just as India is coming to terms with China's rise in the region, the West has realised they've lost ground to Beijing and Moscow. What's helpful for India is good relations with the US and the Biden administration, which have committed to not necessarily looking at developing countries with scepticism but for support.
India is a member of the QUAD and other regional blocs that it still believes are relevant, while others might not. From a foreign policy standpoint, that'll work in India's favour. Its view on the Ukraine war has been consistent, highlighted by Modi's advice to Putin that this is not an era of war. In meeting with his Russian counterpart, Jaishakar spoke of the world moving towards multipolarity and rebalancing. This shows India is aware of the responsibilities and issues laid bare for the Global South.
COUNTERVIEW: On somewhat shaky ground
Let's look at India's role in leading the Global South from a relatively narrow lens for a moment. While the talk and discussion of timing have been plentiful, one additional point here is that India's G20 presidency will end in the run-up to the 2024 elections. There's a danger of the current government using this time as a platform for reelection while facing criticism at home.
Zooming out, there are two issues on which India is on shaky ground. They're the Ukrainian conflict and China. Let's take Ukraine first. There seems to be no end to the war in sight. There's a divide within the G20 on this issue. Many have even taken issue with India's stance being neutral. While India defends itself on this, others might disagree. The West sees victory as Putin stopping the invasion and leaving.
Then there's China. It's in an interesting position right now. With anger at the Communist party and its strict zero-Covid policy erupting into protests, India is in a precarious spot. Its relationship with China has been rocky over the past few years. India being part of QUAD has not made China happy from day one. The same goes for Russia. Both are crucial trading partners for India. It's unclear how India will manage both with the gaze of the US on both.
Reference Links:
What is your opinion on this?
(Only subscribers can participate in polls)
a) India will succeed in leading the Global South.
b) India will struggle to lead the Global South.
---
🕵️ BEYOND ECHO CHAMBERS
For the Right:
Modi Government's Stand On 'Right To Convert' Is An Attack On The Freedom Of Conscience
For the Left:
Gujarat 2022 Seals India's 2024 Fate: Rahul's Dynastic Congress Just Can't Take On Modi's Meritocratic BJP
---
🇮🇳 STATE OF THE STATES
Girl students to get self-defence training (Delhi) – In all Delhi government schools, a three-month self-defence program for women will be introduced. All of the schools managed by the Directorate of Education, New Delhi Municipal Council, Delhi Cantonment Board, and the Department of Social Welfare will implement the training programme known as "Rani Laxmi Bai Atma Raksha Parikshan."
Why it matters: Girls in elementary and secondary schools will receive training to help them deal with an impending physical attack and criminal activity by anti-social elements, develop self-confidence, and improve morale, self-control, and physical stamina.
Reservation for ex-servicemen (Assam) – The Assam cabinet decided on Wednesday to reserve 2% of Grade I and II government jobs for former members of the armed forces. The cabinet also voted to issue new ration cards to 4 million additional recipients around the state, enabling them to participate in a number of government programmes, including receiving free rice each month.
Why it matters: After the meeting in Guwahati, Chief Minister Himanta Biswa Sarma said that the government wanted the majors, colonels, and other ranks of retired military officers to join the Assam government service in order to foster a new work culture among employees.
Special 'city pass' for tourists (West Bengal) – The government of West Bengal will soon offer a unique "city pass" for those planning to visit the city's major tourist sites. The state tourism department will introduce the integrated city pass on December 15 under the name "Discover Kolkata." The initiative's goal is to promote tourism in the city.
Why it matters: Tourists who purchase the pass will not have to wait in line to buy regular tickets. It can be transferred, and if there is a positive response after launch, an effort may be made to make it easier for individuals to enter the venues after scanning the QR code separately rather than having to stand in line as usual.
Water management system ensures water availability (Gujarat) – Many of the issues with the water supply that the residents of Rajkot and Amreli districts, particularly farmers, encountered may be resolved by a community-driven water management system. The farmers' livelihoods were reliant on monoculture and agriculture that was fed by the rain. Their crops were more diversified thanks to the new system.
Why it matters: Gujarat's Rajkot and Amreli districts have semiarid climates with 200–700 mm of annual precipitation. These districts receive 700 mm and 736 mm of rain annually, respectively. Water supply in these areas is severely impacted despite receiving enough rain, as the majority of the rainfall is lost to surface runoff and poor water percolation.
New AI-based skills portal (Karnataka) – An AI-powered portal that promises to offer complete services to assist job seekers in finding employment has been launched in Karnataka. Aspirants can take a psychometric evaluation using the updated Karnataka Skill Connect Portal, which has 7,500 open positions right now. This can help them get better jobs.
Why it matters: The government will provide possibilities to earn while you learn through the portal in the form of companies seeking to recruit talent for particular projects. The Karnataka Employment Policy, which was announced in July of this year, states that there are 2.44 crore registered workers in the state. According to estimates, three-fourths of them work in the unorganised sector.
---
🔢 KEY NUMBER
423 million – Findings of media consulting firm Ormax Media's report revealed that India currently records about 423 million over-the-top (OTT) users.