September 27, 2023
Good morning. In today's either/view, we discuss whether Indians saving less can actually benefit the economy. We also look at the heroic act of a young boy in Bihar, among other news.
---
📰 FEATURE STORY
Can Indians saving less actually benefit the economy?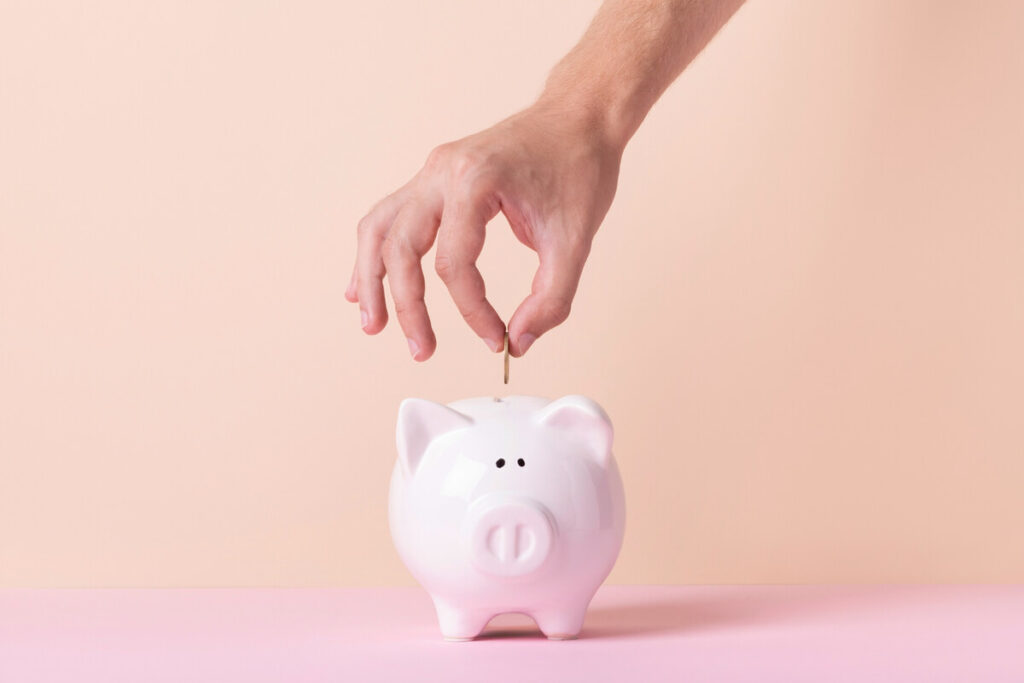 The IMF has predicted the coming years to be a prosperous ride for India with a 6.1% Gross Domestic Product (GDP) growth rate this year and 6.8% for the next. Other international commentators have also been heaping praises on India's economic leadership while some have gone to the extent of auguring the arrival of India's decade or even India's century. But behind the veneer of these high GDP numbers, ordinary households are hurting. With indicators of an income crunch, it's being claimed that these high GDP numbers are from public spending of tax revenue and not private consumption and expenditures.
The Reserve Bank of India (RBI) monthly bulletin released last week has shown some of the lowest numbers since independence for several benchmarks including savings rate and household liabilities. But is it possible that Indians saving less and spending more can actually benefit the Indian economy?
Context
The RBI Monthly Bulletin for the month of September released on the 18th has brought public attention to the drastic fall in India's savings rate. The RBI data on household savings shows a net financial savings rate of 5.1% in 2023, a historic five-decade low. For reference, India's overall savings rate in the Financial Year (FY) 2016-17 was 30% of the GDP.
Saving rates, especially for households, are measured as the remnant difference between a household's disposable income and expenditure. Giving special attention to household savings is required because households contribute more than half (60.93%) of the total savings in the country, followed by private corporations and the public sector.
In absolute terms, net household assets have plummeted from ₹22.8 trillion during the height of the pandemic in 2020-21 to ₹16.96 trillion in 2021-22, and then to ₹13.76 trillion in 2022-23. With a fall in household savings, household investments have also taken a back seat. This overall fall in savings could be primarily due to two factors:
We are BUYING more (unlikely as a slowdown in consumption is said to be a factor for the economic slowdown).
We are PAYING more (for essential services including utilities, health, and education which have become costlier).
The impact of cumulative factors like demonetization, Goods and Services Tax (GST), and the pandemic is also believed to be the most on the household sector. However, these factors might not be solely responsible for India's declining savings. Indians' propensity to spend and not save has been found to be generally exceeding the global average. In research from the HDFC bank, Indian households, especially those with annual family income exceeding ₹2.5 lakh, have been showing a decline in the propensity to save and an increase in the propensity to consume.
In addition, for the larger part of the year, India has witnessed high consumer price index (CPI) inflation. India's inflation has averaged 7.2% year-on-year in the first half of FY23. To deal with higher input prices and the rising cost of production, companies across various sectors have been passing on the prices to consumers, who are feeling the heat. This rising inflation has forced many people to use their savings for their consumption. In addition, household debt has increased at the second fastest rate since Independence. Financial liabilities of households shot up by 5.8% of GDP in 2022-23 as compared to 3.8% in 2021-22 which also indicated that part of the consumption was being financed by loans.
India is experiencing a K-shaped growth where one segment of the economy begins to climb back upward while another segment continues to suffer. This, however, neither allows consumption demand to become broad-based nor helps wage growth, especially for the population belonging to the lower half of the income pyramid. As a result, consumption and savings are taking a hit across India, especially for the lower strata of society.
Whatever might be the cause, a continued decline in the savings rate may pose a serious challenge to GDP growth and macroeconomic stability. But can there also be a silver lining to this?
VIEW: More spending, more circulation
Economics 101 would indicate that it's only a booming economy that is capable of driving more spending. Even the vice versa of this that increased spending equates to a better economy is also true. Indian markets too have been reporting a boom in premium housing, automobile sales, and even high-end contact-intensive service markets. All these ultimately translate to economic growth and employment generation as well.
The situation with savings and income growth is said to be one of the classical chicken-egg conundrums. While it's true and even macro policy dictates that higher savings lead to higher income growth, the converse of it can also be held to be true, i.e., only individuals with high levels of income can be saving well enough. Besides, there is a point where too much savings start leading to diminished returns.
The increase in spending can also be explained as a case of revenge spending that is happening post-pandemic emanating from a pent-up demand to the pandemic's repression. This can be seen especially in an uptick in sectors like the tourism and the aviation industry which are expenditure-heavy. If this increased spending can also be routed to the Micro, Small, and Medium Enterprises (MSME) sector, then it will further help in employment generation and financial inclusivity.
Besides, it's also possible that the Indian economy might be moving from its historical savings-dependent mindset to a more Americo-centric one. The US consumerist model has shown that it's possible to foster economic growth while simultaneously maintaining high household debt.
COUNTERVIEW: Unsustainable short-term growth
India's economic growth story for the better part of the century since independence has been supported primarily by domestic savings. Saving for one's retirement is important not only for the individual but for the national economy as well. This pool of domestic savings creates low-cost funds available to the state for investment. Savings are also indicative of how much the people of a country are likely to invest because the more the savings, the more the investment. Domestic savings also reduce the cost of borrowing for public and private investments and a falling savings rate could lead to Indian companies borrowing more from overseas markets, raising India's external debt.
The post-COVID recovery for the Indian economy, while strong in pockets, has remained weak on the aggregate (K-shaped recovery). As inflation has continued its uptick for most part of the year despite RBI's fiscal tightening, the vulnerable population has been borrowing and eating into their savings for their daily sustenance which is visible in the historically low saving rates. The increase in spending on the other hand is likely to be representative of the affluent class and the rich-poor divide that has continued to increase since the pandemic.
Furthermore, a consumption-dependent growth model, at least in the Indian fiscal-political context, is grossly unsustainable. Domestically, the consumption momentum is already showing signs of fading, and without intervention, capex could follow suit amid slowing prices, rising cost of capital and slowing consumption and exports.
It must be remembered that today's savings make for tomorrow's GDP through the elemental capital-output ratio. An economy that prioritises expenditure at the risk of savings leaves itself to be dependent on foreign capital to finance investment and growth.
Reference Links:
What is your opinion on this?
(Only subscribers can participate in polls)
a) Increased spending will bring economic growth.
b) Savings need to be prioritised for economic growth.
---
🕵️ BEYOND ECHO CHAMBERS
For the Right:
Coalitions make politics and policies more inclusive and representative
For the Left:
Trudeau had a tough week. Modi government sent a clear message—It takes its reputation seriously
---
🇮🇳 STATE OF THE STATES
Health scheme recognition (Uttar Pradesh) – Uttar Pradesh has been awarded for its work in the Centre's Ayushman Bharat Pradhanmantri Jan Arogya Yojana (PM-JAY) and the Ayushman Bharat Digital Mission (ABDM). The awards were presented at a program held at Vigyan Bhawan in Delhi.
Why it matters: Under the ABDM, which supports the country's integrated digital health infrastructure, Uttar Pradesh ranked first in creating the highest number of health accounts, with over 4.7 crore Ayushman Bharat Health Accounts (ABHA) established. The state also linked over 2.73 crore health records with ABHA and was recognized as the best-performing state in Health Professionals Registries, with over 42,700 verified registries.
Tourism surge (Gujarat) – Ahmedabad, which was recently designated as a UNESCO World Heritage City, has seen a significant boost in tourism in 2023. In just the first eight months of the year, the city welcomed 3,63,000 tourists. Over 1,00,000 visitors explored the Sabarmati Riverfront, while pilgrimage sites like Somnath, Ambaji, and Dwarka also attracted many foreign tourists.
Why it matters: The tourism industry in Gujarat, which was severely affected by the Covid-19 pandemic, has shown remarkable recovery. In 2021, the state received only 11,319 tourists, but this number increased to 17.77 lakh in 2022. By August 2023, 15.4 lakh foreign tourists visited Gujarat, and this number is projected to reach 20 lakh by December 2023.
A heroic act (Bihar) – In an act of quick thinking, 12-year-old Mursaleen Sheikh from Malda, West Bengal, prevented a potential train accident by using his red t-shirt as a flag to alert an oncoming train about damaged railway tracks. The incident occurred near a railway yard in Malda, where Mursaleen noticed a damaged section of the tracks with a passenger train approaching. He swiftly waved his red t-shirt, signalling the train's locomotive pilot, who applied the emergency brakes in time.
Why it matters: The North-East Frontier Railway spokesperson, Sabyasachi De, praised Mursaleen's actions, attributing the track damage to heavy rains. In recognition of his bravery, railway authorities awarded Mursaleen a certificate of bravery and a cash prize. Local officials, including the Member of Parliament and the divisional rail manager, visited his home to congratulate him.
Cauvery water release (Karnataka) – The Cauvery Water Regulation Committee (CWRC) has decided that Karnataka should release 3,000 cubic feet per second (cusecs) of Cauvery water to Tamil Nadu from September 28 to October 15. This decision follows the end of a 15-day spell during which 5,000 cusecs were released daily, as determined by the CWRC on September 12. The revised quantity of 3,000 cusecs is expected to be realized at Biligundulu on the inter-State border.
Why it matters: The decision was made keeping in mind the end of the southwest monsoon and the beginning of the northeast monsoon on October 15. During the CWRC meeting, Karnataka expressed its inability to continue the water release, while Tamil Nadu requested a release of at least 12,500 cusecs for the upcoming weeks.
Manas Park reopens (Assam) – Manas National Park and Tiger Reserve in Assam is set to reopen for the 2023-2024 tourist season on October 1, 2023. The park had been closed since June 5, 2023, due to the monsoon season. The announcement of the reopening was made by Rajen Choudhury, the Field Director of Manas National Park.
Why it matters: The park's closure during the monsoon season is a standard practice to ensure the safety of both wildlife and visitors. The park will operate in accordance with the provisions of the Wildlife (Protection) Act, 1972, and the Assam Wildlife (Protection) Rules, 1997. A special event is also planned at the Bahbari Range of the national park to mark the reopening.
---
🔢 KEY NUMBER
77% – Per an Amazon India commissioned survey by Nielsen Media, 77% of consumers affirmed that online festive shopping events enhance the convenience of their online shopping experience with options like faster delivery.