September 28, 2023
Good morning. In today's either/view, we discuss whether the Har Ghar Jal Mission has ensured water security for Indians. We also look at the new rules in Maharashtra's Mantralaya, among other news.
---
📰 FEATURE STORY
Has the Har Ghar Jal Mission ensured water security for Indians?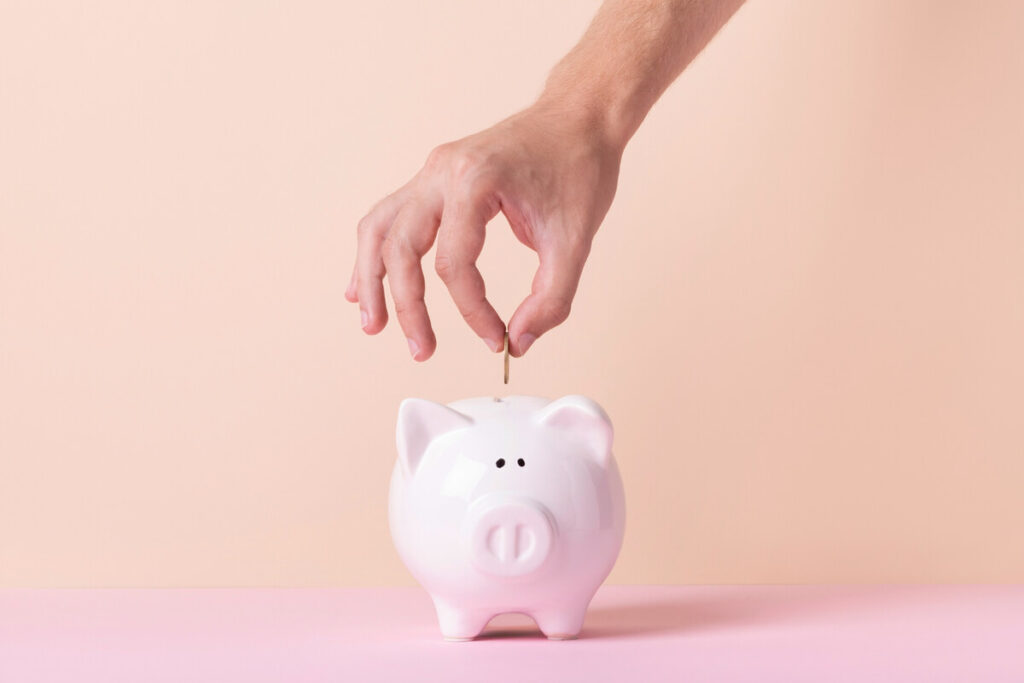 In a land of over a billion people, ensuring regular water supply for everyone is a herculean task. Yet, it must be done. While large urban areas are relatively well taken care of on that front, the rest of the country needs the most attention.
With this in mind, the government launched the Har Ghar Jal Mission. That 'mission' is to provide crores of rural Indian households with tap water connections in record time. It's part of the government's overall Jal Jeevan Mission to ensure clean water for all Indians. Given the initiative's scale and ambitions, has it been successful?
Context
Safe and regular water supply is a tenet of a healthy economy but is often under-prioritised. According to some estimates, waterborne diseases in India have an economic effect of $600 million a year. Lack of water supply affects almost all aspects of a person's day-to-day life.
When families don't have it, it's often women and children tasked with collecting water who may have to travel long distances. Attendance in school drops if children spend hours collecting water. In some drought-affected areas, a 22% drop in school attendance has been observed. According to some estimates, almost 54% of rural women, including adolescent girls, spend an average of 35 minutes getting water daily.
In 2015, India achieved 93% coverage of access to improved water supply in rural areas. However, the shift to Sustainable Development Goals (SDGs) from the Millennium Development Goals (MDGs) meant the new baseline showed that less than 49% of the country's rural population had safe drinking water.
A 2018 NITI Aayog report stated that 600 million Indians face extreme water stress. For the past several years, India has been facing a water crisis. In a growing economy like India, water is used by people and industries, not to mention agriculture, the highest consumer. Here's the conundrum – India has about 18% of the world's population but only 4% of the world's water resources. How do you solve that equation?
The government restructured the Ministry of Drinking Water and Sanitation (MDWS). There is now the Ministry of Jal Shakti made up of two departments – the Department of Water Resources, River Development and Ganga Rejuvenation, and the Department of Drinking Water and Sanitation.
Under the latter, the government launched the Jal Jeevan Mission to provide a piped water supply for every Indian household by 2024. Under this mission was the Har Ghar Jal programme launched in 2019 with a budgetary outlay of ₹3.6 lakh crore. At the outset, the government stated the programme would follow a bottom-up approach where local village communities, especially women, play an important role from planning to implementation and maintenance.
Given how widespread and large-scale this effort is, has the government's promise been kept, or did they bite off more than they could chew?
VIEW: A landmark and successful scheme
Since the initiative was launched, India has made significant strides in providing tap water connections. It's not just the coverage but the speed. At launch, tap water coverage was only about 17% in rural areas. As of September 2023, it's about 67%. Recently, Uttar Pradesh set a record with new tap water connections to 1 lakh families. In the state's rural areas, the Har Ghar Jal scheme has benefitted over 1.6 crore households.
Burhanpur in Madhya Pradesh became the first 'Har Ghar Jal' district where all households in its 254 villages have access to safe drinking water. Only 37% of the residents had access to clean and safe drinking water when the scheme was launched. In just a few years, things turned around. Over 1 lakh households, including over 43,000 tribal households, have access to drinking water.
If we look at it from a broader perspective, last year, India provided 2.08 crore tap water connections. In the first eight months of 2023, that number is 2.16 crore. It's also not just about water connections. Since the larger goal is safe and hygienic water for all Indians, water treatment plans are propping up across the country. In a country where successive governments have faltered on this front, the Har Ghar Jal mission is proving to be a remarkable success story.
COUNTERVIEW: Can't deem it a success
While the government shares data from across the country, there's no doubt progress has been made. But that doesn't tell the whole or truthful story. Things aren't as smooth as the government makes it out to be on the ground. Some of the truly remote areas that are often outside the administration's radar are still waiting. One example is Madya Pradesh's tribal-dominated Shahdol and Umariya districts. Only places accessible by roads have been covered.
In places where connections have been installed, it's the same old story of any government scheme. The taps don't work, and there's no water. In some places, the pipes have been laid with no taps. There are also cases where there's no source to get the water from the tank to the tap. Concerning government data, it's not always reliable here. There have been reports of mismatches between reported and certified connections. In several villages, having 100% certified functional household tap connections (FHTC) doesn't translate to all actually having taps. So 100% is a misleading number.
The government's target of 2024 is certainly not going to be accomplished. Why the delay? There are several factors, some outside the government's control. However, the lack of skilled manpower to build quality tanks and water connections was top of the list. This has meant several villages continue to rely on groundwater from handpumps for drinking. In several locations, the region's rocky sub-surface means perennial groundwater sources are limited.
Reference Links:
What is your opinion on this?
(Only subscribers can participate in polls)
a) The Har Ghar Jal Mission has been a success.
b) The Har Ghar Jal Mission hasn't been a success.
---
🕵️ BEYOND ECHO CHAMBERS
For the Right:
The curious case of Vasundhara Raje and Shivraj Chouhan
For the Left:
Will Rahul Gandhi's 'doosra' on Rajasthan prospects stump Ashok Gehlot?
---
🇮🇳 STATE OF THE STATES
Opposition meet (Jammu and Kashmir) – Former Chief Minister and MP, Farooq Abdullah, has called for a meeting of opposition leaders in Jammu on October 3. Organized by the chief spokesperson of the Abdullah-led Gupkar alliance, MY Tarigami, the meeting aims to discuss the current situation in Jammu and Kashmir. The gathering is scheduled for 2:30 p.m. at Abdullah's residence in Jammu.
Why it matters: This meeting gains significance in light of the upcoming decision on the Article 370 petition by the Supreme Court, expected by mid-October. Additionally, there are reports of postponing grassroots polls in Jammu and Kashmir until the 2024 Lok Sabha elections, following a two-day meeting of BJP leaders in Delhi.
Mantralaya's new rules (Maharashtra) – To curb incidents of protests and suicide attempts at the secretariat, the Maharashtra government has introduced stricter visitor rules for the Mantralaya. As per the new guidelines, visitors will need to schedule an appointment through a web portal or mobile application. Upon arrival, they will be restricted to a designated area, as indicated by colour-coded passes, and will not be allowed to access other departments or floors.
Why it matters: The state government noted that the daily administration work was being hampered due to the influx of visitors. Additional measures include the construction of a modern plaza for visitors near Mantralaya's Garden Gate, the installation of invisible steel ropes in open spaces, and a restriction on carrying more than Rs 10,000 in cash. The government also plans to centralize correspondence to departments and will implement these changes in phases.
Superbike rally (Odisha) – Odisha celebrated World Tourism Day 2023 with a Superbike Rally named 'Kalinga Rides' organized by the Department of Tourism, Government of Odisha and Odisha Tourism Development Corporation (OTDC) Ltd. The rally, flagged off by Tourism Minister Shri Aswini Kumar Patra, started at Hotel Sandy's Tower in Bhubaneswar and concluded at Silver City Boat Club in Cuttack. Over 150 Super Riders participated under the banner of 'Odisha Super Riders'.
Why it matters: The Superbike Rally is a significant event that promotes responsible tourism in Odisha, showcasing the state's commitment to sustainable and eco-friendly tourism practices. Such events not only boost local tourism but also position Odisha as a prominent destination on the global tourism map. The rally, combined with other initiatives like the 'Odisha by Road' campaign, plays a crucial role in enhancing the state's tourism ecosystem.
Innovators honoured (Tamil Nadu) – Innovators from Tamil Nadu were recently acknowledged at the 14th NCPEDP-Mphasis Universal Design Awards. J Gunasekaran, founder of Sittruli Trust, was recognized for introducing wheelchair basketball in Coimbatore and organizing state-level tournaments. SocioDent, a Chennai-based start-up, was honoured for its assistive oral care device designed for persons with disabilities. Additionally, the Museum of Possibilities and Museum Cafe, initiatives aimed at assistive technology, received special recognition from the jury.
Why it matters: The Universal Design Awards highlight and celebrate efforts towards creating an inclusive world that champions accessibility for all. Recognizing innovators from Tamil Nadu underscores the state's contributions to this global movement.
Geothermal MoU (Arunachal Pradesh) – The state government has inked a Memorandum of Understanding (MoU) with the Norwegian Geotechnical Institute (NGI) to study the feasibility of harnessing the geothermal potential of the state's numerous hot springs. The MoU was signed in the presence of Chief Minister Pema Khandu and officials from the Norwegian Embassy in Delhi.
Why it matters: The initiative aligns with the theme of World Tourism Day, "Tourism and Green Investment." Tapping into the geothermal potential can replace generators that run on fossil fuels, thereby reducing CO2 emissions. The partnership also aims to address complex geological and geotechnical challenges, promoting green energy and boosting tourism in the region.
---
🔢 KEY NUMBER
56 – According to a release by the International Institute for Management Development, India is ranked 56th out of 64 economies in the 2023 World Talent Ranking.