September 29, 2023
Good morning. In today's either/view, we discuss whether the Khalistan movement is still relevant. We also look at the demand for a separate Barak region in Assam, among other news.
---
📰 FEATURE STORY
Is the Khalistan movement still relevant?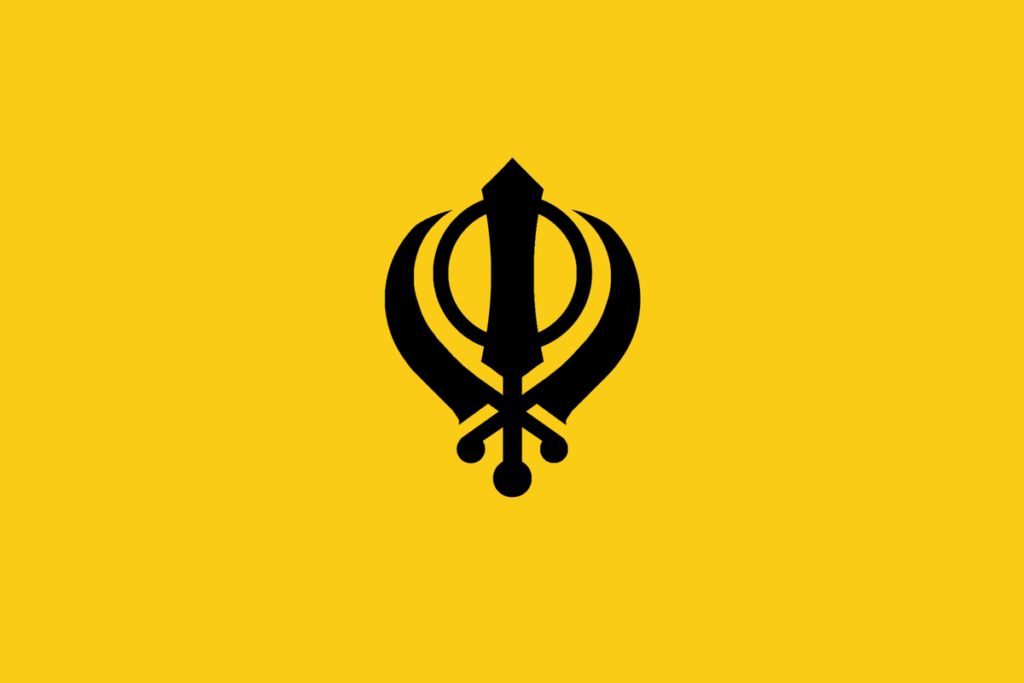 When we talk about the Khalistan movement, chances are that not many people know a lot about it. Maybe that's changing since it's now at the heart of the standoff between India and Canada following the death of Sikh separatist Hardeep Singh Nijjar on Canadian soil.
The Sikh separatist movement has been a long-standing source of tensions between the two countries. It has a storied and violent past in India and Canada, with activists seeking a separate independent Sikh nation. With the recent events, has the movement all but fizzled out, or is there reason to believe in a future resurgence?
Context
We need to step back into the past to understand what the future holds for the Khalistani movement. Let's begin with India. Sikhs are considered a minority group in India, comprising less than 2% of the population. In Punjab, they are the majority. When we talk about the Khalistani movement, it goes back to India's independence.
At the time, there were sections of the Sikh population that wanted a separate nation to be carved out from the state of Punjab. The demand at the time was for better representation in politics. They wanted their own territorial homeland. The partition left millions in limbo as Punjab was split into two. It also saw some of the worst violence at the time.
In 1966, there was another divide on linguistic lines. A new Hindi-speaking state of Haryana was carved out. While the Green Revolution inspired the Sikh community, the benefits weren't distributed evenly. Many were unhappy with the central government's monopoly over agriculture policy.
In Punjab, it's believed that religion and region are prime. One of the main reasons the Khalistan movement gained momentum was the interference of the Centre in regional matters. In the late 1970s, Sikh preacher Jarnail Singh Bhindranwale rose to fame, claiming the government was intentionally undermining the Sikh community. He became a prominent political leader. He made the Golden Temple complex in Amritsar his home.
The 1980s saw the movement rise to prominence, perhaps even to the mainstream. It was also the decade when things took a violent turn. Under the Indira Gandhi government, the army launched Operation Bluestar in June 1984 to remove Bhindranwale and others from the complex.
The violence that followed and the killings of over 2,000 Sikhs, per government estimates, had reverberations among Sikhs living abroad. Many left India following independence in search of better opportunities. There were now people sympathetic to the cause in countries like the UK, Australia, and Canada. When an Air India flight from Toronto to London exploded in 1985, Sikh outfits were blamed. One of those acquitted in this attack was shot dead last year in Canada.
The Khalistani movement, in its present form and its history, has always been a thorny issue in India-Canada relations. India has repeatedly accused Canada of being a safe haven for "Khalistani terrorists and extremists". The recent free trade agreement talks were halted over Canada's perceived support for Sikh separatist groups.
With the recent news of India's alleged involvement in Hardeep Singh Nijjar's killing, relations are at a new low. While the back and forth between both countries continue, where does this leave the Khalistani movement as a whole?
VIEW: Not much of a movement to speak of
If we're talking about a legitimate insurgency in Punjab, there's nothing much to speak of. While the movement may have some supporters, it's perceived to be fringe. While the Indian government has warned about some leaders and outfits, it has been proactive in cracking down on them at home. Dozens of leaders linked to the movement have been arrested.
The Modi government wasn't playing games concerning the movement. They've outlawed it. Any associated groups are now listed as terrorist organisations under the Unlawful Activities (Prevention) Act. This will make it harder for any potential groundswell to take hold at home. The radicalisation of Sikhs at home isn't prominent. Sure, they came out in large numbers to protest the farm laws, which were eventually scrapped, but Sikh terrorism isn't about to erupt in Punjab.
Terry Milewski, a former correspondent for Canada's CBC News and author of "Blood for Blood: Fifty Years of the Global Khalistan Project", said the movement is waning. He said most Sikhs aren't interested in it, and internal strife within the movement is sapping its energy. He cited a 2019 Pew poll that showed 95% of Sikhs stated they were proud to be Indian, showing there's no appetite for a separate independent state. While there are certainly loud voices who continue to beat the drum and raise money, there isn't any tangible result to show for it.
COUNTERVIEW: Can't rule it out
Talk about the future of the Khalistani movement is most prominent outside India than it's within it. But that doesn't mean the government will take it easy. Punjab is a state that has gone through tough times and continues to face several challenges like unemployment and a drug crisis. The Sikh community at large has always felt misunderstood and under-rewarded for their contributions. The state of religious minorities under the current central government isn't where it should be.
That the recent killing in Canada has sparked such an international incident should be enough evidence to support the claim that the movement hasn't disappeared into the shadows. India needs to look abroad to see potential threats of any resurgence. In January, the US-based pro-Khalistan Sikhs for Justice (SFJ) group announced $1 million for its 'Raise Kesari Khalistan' and 'Block Modi Tiranga' campaigns. While these were thwarted, it's a warning.
A 2021 Hudson Institute report stated there were Khalistani groups active in the US and criticised the government for not acting on intelligence shared by India supposedly showing Pakistan-supported Khalistan militancy. Despite being called fringe by many observers, they're still vocal and will likely continue to be, especially in light of recent events. In Canada, they've also garnered some political capital. In places like Toronto, Brampton, and Vancouver, they have significant influence and play a decisive role in the elections of local governing bodies.
Reference Links:
What is your opinion on this?
(Only subscribers can participate in polls)
a) The Khalistan movement is still relevant.
b) The Khalistan movement is irrelevant.
---
🕵️ BEYOND ECHO CHAMBERS
For the Right:
Not implementing Women's Reservation Bill (WRB) with immediate effect is risky for BJP
For the Left:
Clinical Jaishankar calls the bluff as Trudeau's game of smoke and mirrors pushes Canada to a dead end
---
🇮🇳 STATE OF THE STATES
Pro-Khalistani graffiti (Delhi) – Delhi police have removed pro-Khalistani graffiti found on the wall of the Kashmiri Gate flyover. They also registered cases against unknown persons under the Indian Penal Code (IPC). Earlier this month, several metro stations in the capital were defaced with pro-Khalistani graffiti ahead of the G20 summit. Police reports stated it was the work of people associated with Sikhs For Justice (SFJ), a front for the separatist Khalistan Group.
Why it matters: The new report comes amid a diplomatic row between India and Canada as Prime Minister Justin Trudeau accused India of being involved in the killing of Hardeep Singh Nijjar, a Khalistani leader. It also comes days after the NIA seized the properties of the SFJ leader Gurpatwant Singh Pannun in Punjab. He's wanted for terrorism-related cases registered in 2020.
Palliative care accessibility (Kerala) – The Kerala government is gearing up to form a large force of palliative care workers under the Directorate of Samoohika Sannadhasena. The government wants patients to have access to volunteers at the regional level. The volunteers will be responsible for taking care of bedridden patients to provide support and help deliver medicine, food, and other assistance.
Why it matters: The timing of this couldn't have been better since many of the palliative care facilities in some regions are dysfunctional. The government will help train the volunteers with the help of local bodies. The state-wide project will be monitored by family health centres.
Concern over hiring MGNREGA job cardholders (West Bengal) – Several private agencies working with government departments on development projects are uncertain about the clause to hire MGNREGA job cardholders in projects since it could compromise the quality of work. The state needs to generate 6 crore more man-days in addition to the existing 14 crore already generated. The government wants to provide employment to unskilled workers.
Why it matters: The private agencies feel this clause will not only compromise their work but also increase their expenses. In some projects, there might not be a need for unskilled workers. For example, MGNREGA workers might not have the necessary skills to work on a bridge or building. Some reporting suggests the government wants to provide jobs to as many cardholders as possible before the 2024 Lok Sabha polls.
Semiconductor space (Gujarat) – A delegation from Japan will visit Gujarat on November 8 and 9 to explore investment opportunities in the semiconductor sector. The Japan External Trade Organisation's (JETRO) Takashi Suzuki was addressing the Vibrant Gujarat Summit to commemorate its 20th anniversary. He said companies are now venturing into other sectors like semiconductors, electronics, and green hydrogen.
Why it matters: The state is home to 360 Japanese companies and factories. JETRO opened an office in Ahmedabad in 2013. Japan was the first partner of VGGS Bank in 2009. Japan is also the only country with a dedicated country-focused township in India located in Gujarat. The state launched its semiconductor policy 2022-27 last July and received $20 billion worth of investments by September 2022.
Separate Barak region (Assam) – Pradip Dutta Roy, the chief convener of Barak Democratic Front (BDF) repeated his demand for a separate Bengali-speaking Barak Valley region. According to him, they are deprived of cultural and linguistic security and development. The group wants a new 'Purbachal' state, home to 42 lakh people who live in the Cachar, Hailakandi, and Karimganj districts. The demand comes in the wake of Chief Minister Himanta Biswa Sarma stating he's open to discussing the proposal for a separate Barak Valley state.
Why it matters: Post-delimitation, the number of assembly seats in the Barak Valley was reduced from 15 to 13. In the tribal majority Bodoland, the number of seats was increased from 12 to 15, even though the population is only 24 lakh. For Roy and the BDF, this region's full potential as a trading hub and being ideal for the implementation of the Act East Policy can only be achieved through self-determination.
---
🔢 KEY NUMBER
$17.8 billion – According to the latest data from the Reserve Bank of India (RBI), credit card transactions reached an all-time high of $17.8 billion in August.