September 8, 2022
Good morning. In today's either/view, we discuss Maruti Suzuki's future in India. We also look at the proposal to turn liquor bottles into bangles in Bihar, among other news.
---
📰

FEATURE STORY
Can Maruti Suzuki continue its dominance in India?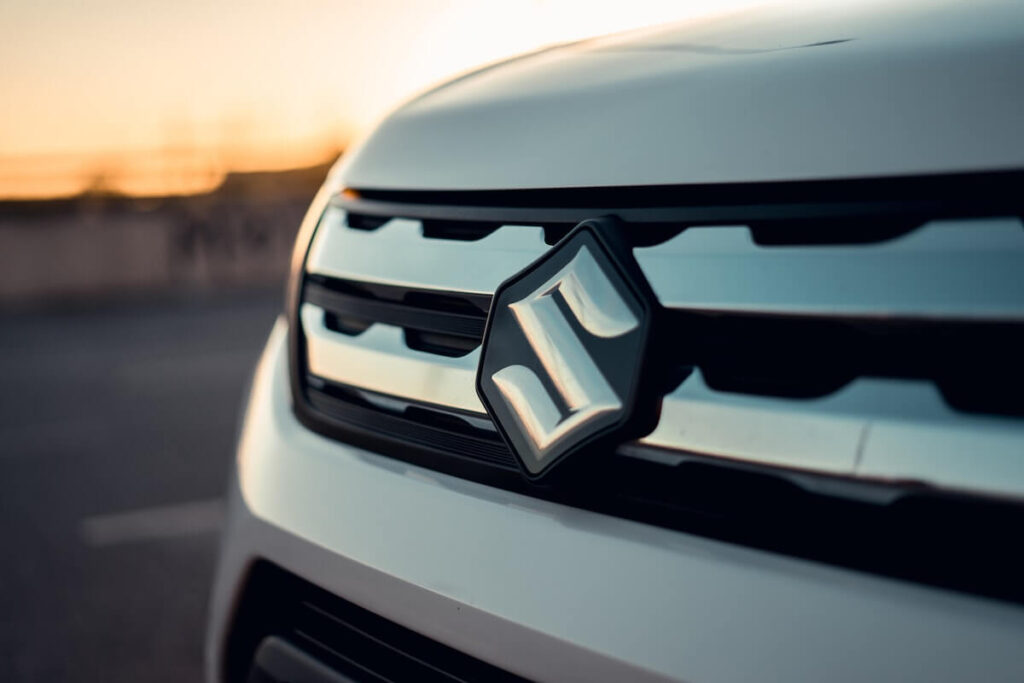 40 years is a long time, especially in business. As the world changes, companies need to keep pace with the times, change and adapt, and be on the lookout for new opportunities. There's also the challenge of being relevant. Being relevant means, you get to stay and earn brand loyalty.
As Maruti Suzuki recently celebrated 40 years in the highly competitive Indian automobile sector, what does the future hold? Can it continue to dominate and stay relevant in the Indian market? Or is that crown at risk?
Context
As India celebrated 75 years of independence, there was plenty of reminiscing about the past looking at Indian history through an economic, societal, or political lens. In the 75 years since independence, the Indian automotive industry has become one of the biggest in the world.
Here are some numbers to illustrate where it's at. It contributes almost 6.4% to the GDP, its annual production in FY2022 was 22.93 million vehicles, and the passenger car market alone was valued at $32.70 billion in 2021. Not to mention the tens of millions of jobs it generates. It all started humbly with cars like the Premier Padmini and the Ambassador from Hindustan Motors. But their dominance was soon going to be challenged.
In 1981, Maruti Udyog was established. The following year, it merged with the Japanese automobile company Suzuki. Things moved quickly. A manufacturing unit came up in Haryana. The company was allowed to import 40,000 fully built Suzuki cars from Japan. Then in 1983, the Maruti Suzuki 800 was launched. It cost ₹48,000, not a small amount back then.
The 800 changed the game. At its launch, Prime Minister Indira Gandhi spoke about the car serving the ordinary people and contributing to nation-building. In the decades since, it had many variants and facelifts and sold well. But all good things must come to an end. In January 2018, the last 800 rolled off the assembly line.
Along the way, the company reached multiple milestones. Perhaps the most important one was people seeing it as a safe and reliable bet. But also, one that was value for money. If you were in the market for a new car, you probably went home with a Maruti Suzuki. More recently, the carmaker forayed into the luxury segment with mixed results. It established the NEXA platform for this.
As 40 years have gone by, is the company's future in India bright? In an increasingly competitive market, can the veteran still keep pace?
VIEW: It's not going anywhere
For as much as companies need to change and adapt to the market and customer preferences, Maruti Suzuki has some core values that have ensured its survival for so long. They've fulfilled customer needs by providing them quality at an affordable price. Even when it comes to maintenance, it isn't going to burn a hole in your pocket.
In FY2022, its market share was almost 44%. Speaking of adapting, it had to scale up in the 1980s due to rising demand. To ensure its cars remained affordable, it set up a component industry to localise manufacturing. Much of the progress the Indian automobile industry has seen is thanks to the Maruti Suzuki. That opened up a host of opportunities between India and Japan.
The Indian automobile market has seen many big names fall, like General Motors and Ford, which announced its closure of the Chennai plant. Where Maruti Suzuki excelled at and continues to is keeping its eye on the ball – the high-volume, low-margin segment. Indians want to squeeze out as much value from every rupee spent. When spending on 4-wheelers, they want small cars. That isn't likely to change. Advantage Maruti Suzuki.
COUNTERVIEW: Don't ignore the competition
One thing you hear many CEOs of foreign companies looking to enter India say is some version of "India has a robust middle-class that's looking to spend." They spend on fashion, their house, holidays, and cars. One of the biggest threats Maruti Suzuki faces is this group wanting higher-end offerings, particularly in the urban SUV segment. Home-grown competitors like Tata Motors and Mahindra & Mahindra offering a slew of vehicles for the aspiring middle class is another threat to its dominance.
Maruti Suzuki's market share has fallen to 40.5% in the first quarter of FY2023. This fall was acknowledged by its chairman RC Bhargava. Something the industry and Maruti must consider is the risk of arriving at a situation where buying cars becomes a luxury only for the rich. The market for small cars has been hit due to higher input and freight costs. It remains to be seen if Maruti can offer something that would compel a person to graduate from a two-wheeler.
There are also a couple of other external factors – the projected rise of the electric vehicle (EV) market and ride aggregators (Uber, Ola, etc). While Maruti Suzuki does have its EV plan in place, the jury is still out on how exactly the market will pan out, especially since its maiden EV will target the upper market segment. It's a risk considering its previous attempts in this segment weren't exactly a success.
Reference Links:
What's your opinion on this?
(Only subscribers can participate in polls)
a) Maruti Suzuki will remain dominant in the years to come.
b) Maruti Suzuki's dominance is under threat.
---
🕵️ BEYOND ECHO CHAMBERS
For the Right:
Sitharaman's Remarks Tell Us All We Need To Know About The Government's Idea Of 'Welfare'
For the Left:
Labouring On Reform
---
🇮🇳 STATE OF THE STATES
Proposal for land laws for 'outsiders'(Uttarakhand) – A committee has submitted 23 recommendations in an 80-page report regarding the unchecked land transactions involving "outsiders." The committee headed by former chief secretary Subhash Kumar has recommended overturning all the land laws amendments made by former CM Trivendra Singh Rawat's government.
Why it matters: The foremost recommendation of the committee is to take away the power of the district magistrates (DMs) to grant permission to buyers to buy agricultural land. Instead of using this land to set up micro, small, and medium enterprises (MSME), buyers misuse the land to build resorts and private bungalows that render people in the hills landless.
Promotion of Bodo language(Assam) – Assam chief minister Himanta Biswas Sarma, in his initiative to hold cabinet meetings in different districts, has decided to promote the Bodo language and culture. One of the key decisions was to introduce Bodo as a medium of instruction in classes 11 and 12 in both mixed medium and Bodo medium schools.
Why it matters: The primary purpose of this decision is to promote the advancement and development of the language. Professors and teachers of the Bodo language will be appointed outside the ambit of reservation. Students with the required qualifications, irrespective of their caste, can apply to be Bodo language teachers in colleges.
Turning liquor bottles into bangles(Bihar) – The Nitish Kumar government is propagating making glass bangles out of seized liquor bottles in the dry state. The initiative will be carried out under the Rural Livelihoods promotion programme locally known as JEEViKA.
Why it matters: Many are viewing this move as an attempt by the government to woo women voters. Although ₹1 crore has already been earmarked for this project, industrialists are sceptical about the economic viability of the same. Factories are to be set up and JEEViKA workers trained to make bangles will receive the liquor bottles impounded during raids.
Research in traditional sports(Rajasthan) – IMT Ghaziabad has signed an MoU with three Rajasthan universities to carry out research in traditional sports of the state. The Sports Research Centre of IMT Ghaziabad and the universities will collaborate to identify various traditional games in different areas.
Why it matters: The step has been taken in order to develop sports culture among the youth and maintain traditional sports. This is the country's first step in carrying out research in the sports field. The move will ensure that traditional sports are not lost.
Move to curb the strays(Kerala) – In an attempt to control the rising cases of stray dog bites and rabies deaths, the Kerala government is looking to Goa for its answer. Mission Rabies, an international animal welfare organization helped Goa become the first rabies-free state in India. Similarly, Kerala has initiated tie-up talks with the organisation.
Why it matters: Kerala has reported 20 rabies deaths and 95,000 stray dog bite cases until July this year. The animal husbandry department conducted a survey that revealed that the state is home to at least 2.8 lakh stray dogs. While mass vaccination was one of the strategies, the tie-up with Mission Rabies will be beneficial.
---
🔢 KEY NUMBER
95.2% – A consumer survey revealed that 95.2% of Delhiites feel that delivery companies should switch to electric vehicles to address pollution problems.