September 7, 2022
Good morning. In today's either/view, we discuss whether the recreational usage of cannabis should be legalised in India. We also look at the new health scheme for students in Haryana, among other news.
---
📰

FEATURE STORY
Should the recreational use of cannabis be legalised in India?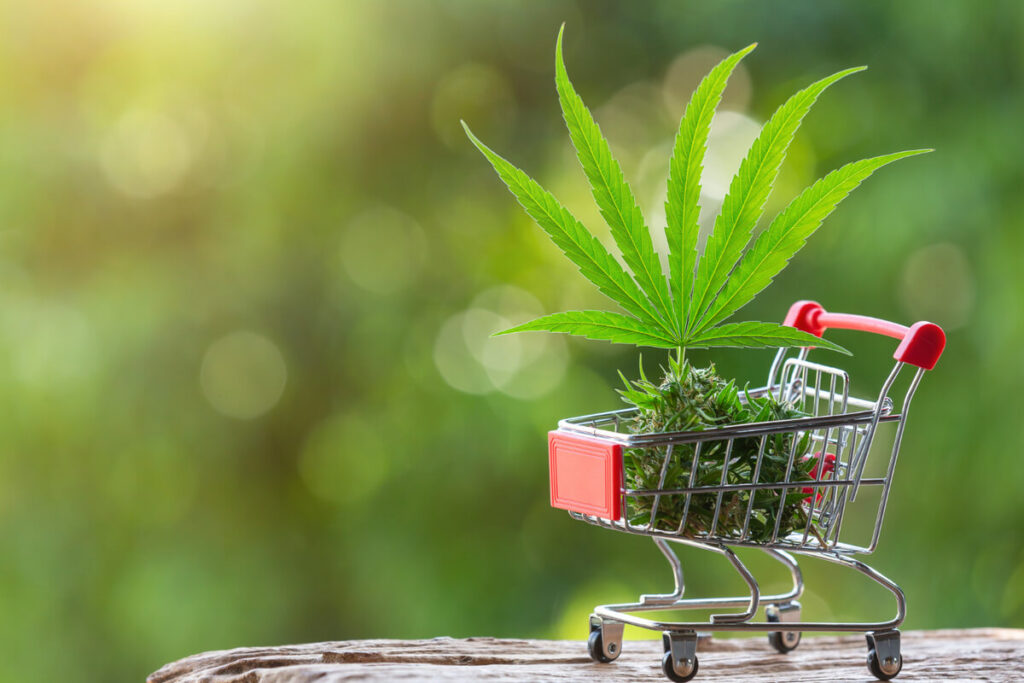 We are all aware of the widespread use and consumption of cannabis in its many forms. The earliest known reports related to the use of cannabis have come from the Atharva Veda, written around 2000-14000 BCE. Cannabis is consumed through beverages, drinking and smoking, and its plant is used to manufacture a wide variety of products.
It seems surprising that a widely used and distributed product is a topic of much contention in Indian society. Looking at the well-established culture of marijuana in our country, many believe it should be decriminalised. However, opposing arguments emphasise the dangers of addiction that surround decriminalising marijuana.
So let's discuss whether India should legalise the recreational use of cannabis.
Context
Under the Narcotic Drugs and Psychotropic Substances Act, 1985, marijuana is banned for recreational and medicinal purposes. Cannabis in all its forms of 'charas' and 'ganja' are deemed 'dangerous narcotic substances' as per the act. Individuals caught consuming, selling or assisting a narcotics trafficker in concealing cannabis and other substances may be imprisoned for up to 5 years. In the eyes of the government, the consumption of cannabis is considered a criminal activity.
However, other parts of the world are changing their policies and accepting the use of cannabis in various forms. In 2013, Uruguay became the first country to legalise the use of cannabis for recreational purposes. This policy change aimed to reduce the illegal cannabis trade and its links to organised crime. 33 out of 50 US states legalised the medical use of cannabis under the leadership of Barack Obama. The acceptance of cannabis by a country with one of the world's strictest food and drug regulations indicates a slow and growing widespread acceptance of the use of cannabis on a global level.
According to a report published by the world health organisation in 2018, nearly 147 million people use cannabis for recreational purposes, while other hard drug users only comprise around 0.5% of the total population. A significant population of India is strongly engaged in marijuana culture.
Recent incidents like the Aryan Khan case in 2021, where he was accused but later cleared of possessing, consuming and selling illegal substances, sparked intensive debates and Twitter chatter relating to the legalisation of the recreational use of cannabis. Another similar incident that occurred in 2020 was the arrest of Rhea Chakraborty by the NCB for the alleged possession and transportation of 'ganja'. As the ex-chief of the Azad Maidan unit of Mumbai's anti-narcotics cell declared two days after Rhea's arrest, "A sadhu's chillum holds more marijuana than what she is being convicted of." Her arrest ignited debate surrounding the hypocrisy and lack of clarity in the criminalisation of cannabis. But what do both sides say?
VIEW: Cannabis use should be legalised in India
Many feel that legalising the recreational use of cannabis would legitimise and regulate the trade and consumption of the narcotic substance that is already occurring. All recreational cannabis is traded on the black market, which also leads to an increase in crime. Legalising cannabis will lead to crimes relating to illegal trade reducing. There will be regulated laws regarding the possession and supply of cannabis by the government.
From a purely economic standpoint, the legalisation of cannabis could help the Indian economy in various ways. India has been facing acute agrarian issues for years, and marijuana is relatively hassle-free to cultivate. Cannabis production could introduce a new revenue system, including export earnings. In regions like Himachal Pradesh and Tamil Nadu, where cannabis already grows naturally, this would benefit the agricultural economy.
In 2018, Delloite called the marijuana trade industry a 'sophisticated industry that will create new jobs, new business opportunities, and new revenues for the government.' If cannabis is legalised, a new industry that deals with the cultivation, distribution and packaging of recreational cannabis can evolve, which will benefit the government and help improve India's growing unemployment crisis. Government regulation and trading of legal marijuana can lead to them completely monopolising the market, which will generate revenue for the government that would otherwise go into the black market.
Apart from an economic perspective, the health benefits of consuming controlled cannabis recreationally are also many. According to the Bone Research Laboratory in Tel Aviv, CBD (a chemical in the cannabis plant) helps alleviate anxiety and maintain bone strength. A report by Health Europa states that it helps regulate insulin levels for diabetic patients. Experts also believe it is a safer alternative to use than Adderall to treat ADHD, as it has fewer side effects.
While the health benefits of cannabis are many, since the marijuana market is not regulated in India, most of the marijuana consumers use is unsafe and often laced with rat poison and other substances. Regulating the market and making cannabis use legal will allow for the sale of cannabis in its purest and safest form helping individuals combat health issues.
COUNTERVIEW: Recreational use of cannabis should stay banned
There is a growing myth (especially in the teen/adolescent age group) that marijuana is not addictive and is not a 'hard drug'. Data shows that 10% of those who use cannabis become addicted; this number is higher among adolescents. Most users who seek treatment for marijuana average around ten years of daily use. Many also believe that cannabis is a gateway drug, leading individuals to consume harmful narcotic substances like opiates and MDMA, which are incredibly damaging to our bodies.
India already has a long history of misuse of otherwise beneficial prescription drugs. The best example would be codeine-based cough syrups which were severely misused as sleeping medicine. Legalising cannabis in this context may lead to rampant misuse and lack of control, especially among the younger age groups.
There is also no conclusive evidence surrounding the health benefits of using cannabis recreationally. Unlike other prescription drugs, marijuana is grown in dispensaries and is not subject to the same regulatory standards as other medicine. The plant that is cultivated may be contaminated with fungus or mould, which poses a massive problem for those who consume marijuana when undergoing treatment for cancer or HIV/AIDS.
Looking at regions that have legalised the recreational use of cannabis, we can see quite a few negative impacts. For example, after legalising cannabis in Colorado in 2018, the number of calls to poison control mentioning human marijuana exposure increased. While marijuana-possession-related arrests did decrease slightly, there was the emergence of new types of crimes post-legalisation, which included illegal cultivation and production. A scary statistic is that the number of car accidents with drivers who consumed cannabis or cannabis in combination with alcohol increased by almost 153%. A whole new set of problems emerged, and the Colorado government could not effectively control and regulate the use of cannabis after legalising it.
In a country as populous as India, effective control of cannabis production and consumption may not be possible. Can the Indian government risk the increase of addictive behaviours among adolescents for the economic gain and potential health benefits that legalised cannabis can provide to this country?
Reference Links:
What's your opinion on this?
(Only subscribers can participate in polls)
a) India should legalise recreational cannabis use.
b) India should not legalise recreational cannabis use.
---
🕵️ BEYOND ECHO CHAMBERS
For the Right:
Why Modi Is Wrong To Call Shivaji The 'Father' Of The Indian Navy
For the Left:
Why Nitish Kumar's Bid To Forge Opposition Unity And Position Himself As Prime Ministerial Candidate Is A Futile One
---
🇮🇳 STATE OF THE STATES
Health scheme for students (Haryana) – Commemorating Teacher's Day, the state government launched the School Education Haryana's Health and Treatment (SEHAT) scheme to conduct health checkups for 25 lakh school children. They'll be conducted twice a year. Governor Bandaru Dattatreya said educated and healthy children are the country's future. Data collected from the medical checkups will be uploaded to the e-Upchar portal.
Why it matters: The state has previously offered free medical treatment for students in government schools and Anganwadi centres under the Indira Bal Swasthya Yojna (IBSY). For the initiative, more than 8,000 teachers have been trained as health and wellness ambassadors in the state.
AI to reduce elephant deaths (Tamil Nadu) – The state forest department is looking to Artificial Intelligence (AI) to help reduce the deaths of elephants on railway tracks. The department will install two railway lines that pass through the Madukkarai forest range. Since 2008, trains have killed 11 elephants in this area. The system will divide elephant crossing points into zones. When an elephant enters a particular zone, the console room will be alerted. Railway and forest officials will also be made aware.
Why it matters: Tamil Nadu has one of the highest elephant populations in India. Earlier this year, the National Green Tribunal (NGT) asked the Southern Railway and the forest department to see if using AI could reduce the number of deaths. In March, Union Environment Minister Bhupender Yadav informed Parliament that 35 elephants were killed on railway tracks between 2018 and 2021.
Price rise request for tea leaves (West Bengal) – Tea estate workers in the northern part of the state have demanded a three-fold increase in the extra leaf price (ELP). The current prices were fixed 14 years ago. Trade unions have asked the labour department to intervene. If a worker plucks more than the required minimum, they're paid extra for each kilo. The current rate is ₹3 per kilo for up to 6kg. If it's more than 6kg, it's ₹3.6. They want the ELP to be at least ₹10-12 per kg.
Why it matters: The minimum quantity of tea leaves a worker plucks each day is 24kg. In other gardens, the number is higher. When the ELP was fixed, the daily wage of each worker was ₹67. Contract workers are paid ₹10 per kg and can sometimes earn more than permanent labourers. The cost of production has also increased as the price of coal has almost doubled. Tea gardens are under financial stress as tea prices have remained stagnant.
Lumpy virus cases detected (Madhya Pradesh) – At Depalur village, two cows were infected with the Lumpy virus. The veterinary department is currently treating them. It's the first case reported in the district. The cattle haven't come from outside and are native to the district, which is now on alert. The administration decided to ban the import of animals from Rajasthan and districts where the disease has been reported.
Why it matters: The Union Minister for Agriculture and Farmers Welfare Narendra Singh Tomar launched the indigenous vaccine Lumpi-ProVac to protect livestock. The vaccine was developed by the National Equine Research Center, Hisar, in partnership with the Indian Veterinary Research Institute, Izzatnagar. The disease came to India in 2019. Since then, scientists and research institutes have been working on a vaccine.
Area dispute for villagers (Meghalaya) – Tribal Khasi-Pnar villagers from the disputed Block 1 area demanded the state government to denotify a 1951 notification to transfer the area to Assam. They said Block 1 was transferred arbitrarily and unconstitutionally. They said it was forcibly excluded and tagged with the then Mikir Hills Autonomous district council. The decision to transfer it to Assam is a human rights violation, according to the Labang Nanpyllut Pangam Raliang Area Committee (LNPRAC).
Why it matters: This issue is part of a broader dispute between Assam and Meghalaya about their shared border. The second phase of talks between the two sides began on August 21. There are still six areas of dispute that need to be resolved. Regional committees will be formed on each side to study the six areas.
---
🔢 KEY NUMBER
₹1,26,748 crores – The Andhra Pradesh government has approved investments worth more than ₹1.2 lakh crores. It's expected to generate more than 40,000 jobs in the next seven years.