September 6, 2022
Good morning. In today's either/view, we discuss whether Hinduphobia is real or manufactured. We also look at the mega job fair in Jammu and Kashmir, among other news.
---
📰

FEATURE STORY
Hinduphobia – A Real Issue Or Manufactured To Distract?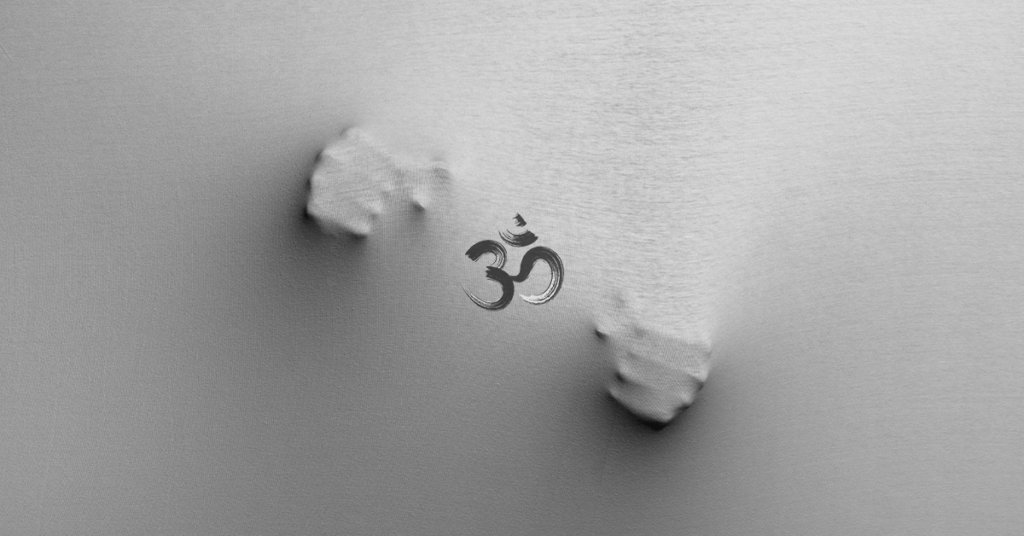 India is a country of multitudes – multiple faiths, sub-faiths, languages, and cultures. The very nature of a pluralistic society is that people from different ideologies can co-exist. All that somehow manages to function together to form a democracy or rather, a republic. It's obviously not perfect.
With the co-existence of many faiths comes strife. They can sometimes turn violent and result in destruction and death. India is no stranger to this. We're no strangers to discrimination either. But can a Hindu-majority country like India be facing a backlash against Hindus? Is Hinduphobia a real threat? Or is it merely a fictional construct by the majority?
Context
It's believed that when India gained independence, and the partition happened, the majority of Muslims settled in Pakistan. India contained the Hindu majority. In the decades since, religious sentiments between the two haven't always been easy or peaceful. For some, there's a sense that Hindus, despite being the majority in India, are being discriminated against.
Hinduphobia is an anti-Hindu sentiment that advances and amplifies hatred against Hindus and Hinduism. What's behind intercultural conflicts? It's often rigidity and exclusiveness. It's not a new phenomenon by any means. Nor is it unique to India. Going back 5,000 years in Indian history and culture gives us a glimpse of how things began and what, if any, remains of our culture.
That word, culture, is an interesting thing to think about in the context of this issue. To deem something as cultural means the accumulation of objects, symbols, ideas, norms, and beliefs passed on through the generations. Politically speaking, except for the British and to a certain extent Ashoka, India wasn't ruled by one royal power. Even when it was one dominant power in the north, like the Mughals, it was different in the south and west.
Continuing the political aspect, Indian democracy's multi-party system isn't unique nor the most efficient. Sometimes, society is seen as different from political power. But that isn't the case here. It's often closely tied with religion.
You've heard of the phrase "Unity in Diversity." It's an aspirational goal, one that every country strives for. But how do people feel about it? A Pew Research poll from last year provided some insight. Almost 53% of Indians said religious diversity is an asset and benefits the country. 24% said it's harmful. The poll further showed that Indians from different religions don't exactly see eye-to-eye on most things. Breaking news: India is a polarised country.
So, when we talk about discrimination, the point on polarisation is key. The problem becomes basic – finding a consensus on who's being discriminated against. Or even finding a consensus on what constitutes discrimination. To that extent, a global conference titled "Dismantling Global Hindutva", was criticised for propagating a false narrative of Hinduism and Hindutva.
Has Hinduphobia become a real issue? Was it always, and did we just ignore it? Or is it all smoke and mirrors?
VIEW: It's real and has been ignored
Much of what ails India today can be traced back to British rule. What colonial powers did well was co-opting anti-Hindu sentiment. Their quest was clear – cultural and racial superiority. In the 19th century, India was seen as a resource pool by the British to advance their geopolitical interests. Hinduism was the casualty. They wanted to reduce the Hindu tradition to superstition and absurdity.
Coming to the present, the Indian government hasn't been silent on Hinduphobia. They've taken the issue all the way to the UN. India's UN envoy, T.S.Tirumurti, called on the international body to recognise Hinduphobia and acts of religious hatred against Buddhism and Sikhism. He articulated India's opposition to phrases like violent nationalism and right-wing extremism being included in the UN's Global Counter-Terrorism strategy passed in 2020.
The media have played their part in downplaying or ignoring Hinduphobia. Western academia has often made false claims about the history of Hinduphobia and offered weak excuses in the eyes of some about its alleged non-existence. Incidents in the US of Indian Americans being racially abused for their religion and identity have bought the issue to the forefront.
COUNTERVIEW: Distracting from the real victims
As India recently celebrated its 76th Independence Day, some wondered whether the RSS contributed to India's struggle for independence. Others were adamant the RSS played a key role. Here's our piece on that issue. Irrespective, it's strange to think that this could amount to Hinduphobia. It's a word looking for a target. It's a result of paranoia that people are out to get Hindus and demonise them.
Hinduphobia is a term used by the Hindu right-wing to label their insecurities. If anyone's being demonised, it's not Hindus or Hinduism. The largest minority group in India is Muslims, with about 200 million. What the current government and its allies have done is systematically limit and dismantle their rights. The controversial Citizenship Amendment Act (CAA) is one example. Politically, Muslim representation in Parliament has stagnated. After the 2019 elections, only 5% of MPs are Muslim.
International groups like Amnesty and Human Rights Watch have detailed their accounts and reported on how the current Indian government has targeted minorities. Speaking out against the policies will mean a torrent of abuse coming your way on social media. Even if you're in academia, there's no place to hide. Playing the Hinduphobia or anti-Hindu card is a clever way to ensure people are easily distracted away from the real issue. The majority is not under threat, far from it.
References:
What's your opinion on this?
(Only subscribers can participate in polls)
a) Hinduphobia is real and a threat to India and Hindus.
b) Hinduphobia is not real and isn't a threat to India and Hindus.
---
🕵️ BEYOND ECHO CHAMBERS
For the Right:
First Ram, Now Ganesh: How The Gods Are Being Drafted Into The Battles Of Hindutva Politics
For the Left:
How Narendra Modi's Game-Changing Master Plan Is Transforming India
---
🇮🇳 STATE OF THE STATES
Mega job fair event (Jammu & Kashmir) – A first-of-its-kind event was held at Amar Singh College on Sunday. A divisional level mega job fair was set up, providing a platform for educated unemployed youth of Kashmir Division to meet job providers directly. 1,200 youth were shortlisted by private companies while 15 were handed offer letters on the spot.
Why it matters: Sarita Chauhan, Commissioner Secretary Labour and Employment, reiterated the pressing need to close the gap between demand and supply in the job market. In order to do this, she directed private companies to list their skill requirements and notify job vacancies. Additionally, she encouraged the registration of private companies as job providers on the Employment portal.
New prototypes for clean environment (Tripura) – Two Tripura women, Payali Das and Sushmita Ghosh participated in the closing ceremony of the Diamon Jubilee celebration of IIT Delhi. They presented their two innovative prototypes for clean environment to the Union Education Minister along with a detailed report about their work.
Why it matters: The first device is the Smart Air Pollution Monitoring Device which has sensors to measure concentrations of 10 air pollutants including carbon monoxide, ozone, nitric oxide, nitrogen dioxide and hydrogen sulphide. It uses solar power and is more cost-efficient. The Smart Energy Meter device is capable of saving 90% of data bandwidth along with real-time monitoring.
New Transport Nagar in Ranchi (Jharkhand) – 40 acres of land on the outskirts of Ranchi will be used to create a 'Transport Nagar' in order to ease the traffic in the city. This project will serve as a parking lot for heavy vehicles, with the capacity to hold 424 trucks. Additionally, it will offer many facilities such as a fuel station, healthcare facilities, 17 retail shops and many more.
Why it matters: The ambitious project will boost connectivity between the state capital and the national and state highways. Additionally, the transport hub will ease the supply of goods across cities and countries.
Guaranteed employment for urban poor (Rajasthan) – Based on the Mahatma Gandhi National Rural Employment Guarantee Scheme (MGNREGA), Rajasthan is planning to launch the country's first Employment Guarantee scheme for the urban poor. 
Why it matters: With a budget of ₹800 crores, the Indira Gandhi Shehari Rojgar Guarantee Yojana will guarantee 100 days of employment to the urban poor, especially those who lost their jobs during the pandemic. All job cardholders between the age of 18 and 60 years are eligible to gain employment within 15 days of registration.
Scan codes to know about trees (Karnataka) – The state environment department is working on codes for trees to give citizens information on their ecological importance leading to better protection of the green cover in Bengaluru. Soon, you will be able to scan codes on your mobile phone and find out more about the trees in your neighbourhood.
Why it matters: Information regarding species, amount of oxygen generated, absorption of carbon dioxide, and the importance of the species will be shared when citizens scan a tree. This initiative aims to preserve the rare species of trees found in the city.
---
🔢 KEY NUMBER
33% – A survey conducted by LocalCircles revealed that 33% of Indian households are cutting their consumption of milk as the rising prices become a burden.