March 29, 2023
Good morning. In today's either/view, we discuss whether municipal bonds can improve Indian cities. We also look at the escalating mental health issues of women in Jammu and Kashmir, among other news.
---
📰

FEATURE STORY
Can municipal bonds improve Indian cities?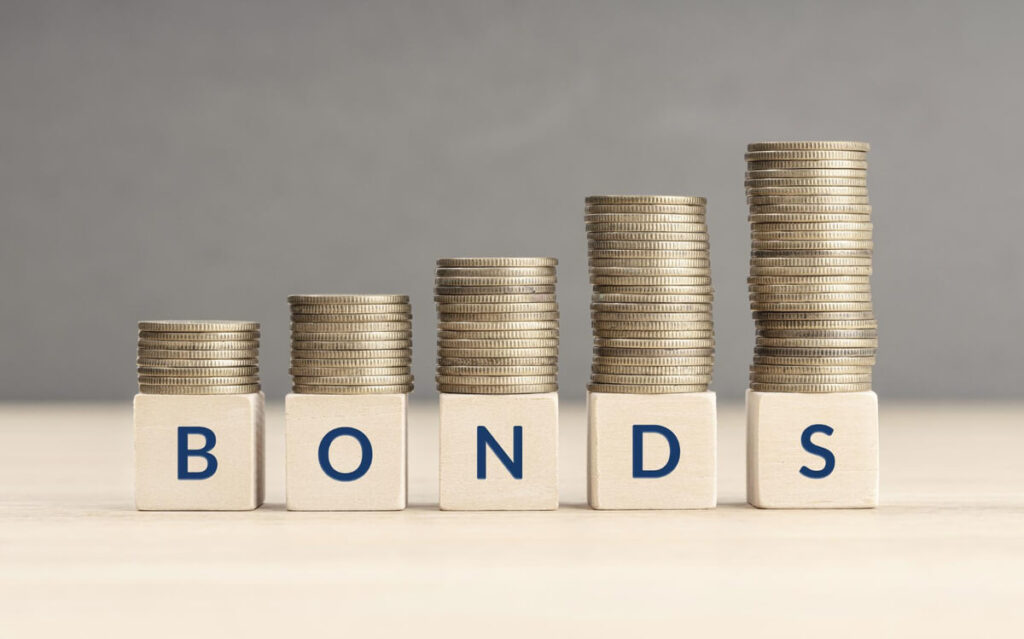 The United Nations (UN) predicts that 68% of the global population will reside in cities by 2050. Much of this increase will be driven by developing economies like India. As the country becomes more urban, cities transform into the fulcrum of sustainable governance and development. But building cities of the future requires urban local bodies (ULB) to have enough money.
Municipal bonds are a way to ease the financial burden of local governments. Last month, corporate investors welcomed Indore Municipal Corporation's (IMC) move to issue a green bond. The bond's success begets an inquiry into whether they can save India's ailing municipalities from their chronic cash crunch.
Context
The 74th amendment to the Constitution of India in 1992 constitutionally binds state governments to devolve power and resources to local self-governing bodies. Bigger metro cities like Delhi, Bengaluru, and Indore have municipal corporations looking after them, while some Tier-2 and Tier-3 cities have municipalities.
ULBs have a lot on their plate. They spend on infrastructural projects like flyovers, bridges, roads, public utilities, water, and sewage connections. Waste management and land-use projects? They take care of that too. To achieve all this, they walk a tightrope between spending enough on public well-being and not so much that the officials' stomachs go empty. And yet, the quality of public services remains poor.
Per the Reserve Bank of India's (RBI) report, ULBs are financially weak and have a limited revenue-earning capacity. Without autonomy over levying taxes or borrowing funds, they increasingly lean on loans or central and state government transfers. It makes their financial model rather unsustainable and diminishes their capacity to spend on development projects.
Let's illustrate their cash crunch in numbers. ULBs' own tax revenue, including property, water, and toll taxes, constituted 31-34% of their total revenue between 2018-2020. Compared to other countries, this is incredibly low. To add to the unsustainability, ULBs rely heavily on property taxes, which in India are staggeringly undervalued.
ULBs spend 70% of their total funds on salaries and other administrative expenses. Since these bodies are legally required to maintain a surplus budget, it's often the case that even salaries go unpaid. Consider the Municipal Corporation of Delhi (MCD). In the 2022-23 fiscal year, the MCD expected ₹3,000 crore from property taxes but received only ₹1,600 crore by January. It doesn't sound like a King-Kong-sized conundrum until you consider that the MCD already had liabilities worth ₹20,506 crore!
As India expands its urban infrastructure ambitions, ULBs are slowly turning towards corporate and institutional investors. Bengaluru's municipal corporation, the Bruhat Bengaluru Mahanagara Palike (BBMP), was the first to issue municipal bonds to raise capital. A few cities followed suit, but there were very few takers, and the trend waned. But in 2015, market watchdog Securities and Exchange Board of India (SEBI) released new guidelines, setting the stage for a slow revival.
So, what are they? Municipal bonds, commonly known as 'munis', are bonds issued by municipal bodies to raise capital for infrastructure projects. They are usually floated with a higher face value. Last month, SEBI launched Nifty India Municipal Bond Index, the country's first-ever municipal bond index. The index will help measure their performance across maturities and secure investment grade credit rating.
Municipal bonds expand urban bodies' resource avenues. But there's still doubt about how much they can contribute to the ULBs' expenditure on city development. Are they sustainable enough to make a dent?
VIEW: A much-needed solution
The benefits of municipal bonds come in pairs. Drawing money from investors incentivises ULBs to undertake bankable infrastructural projects and see them through. Municipal bonds can finance the local bodies' borrowing needs and considerably reduces their fiscal burden. Tapping capital markets will also enhance their fiscal prudence, a necessary step in ushering sustainability in operations. Several municipal corporations, like Pune and Ghaziabad, have already successfully explored this option.
When IMC issued municipal bonds, they shortly became oversubscribed. Experts were jubilant at the development because it demonstrated investors were willing to take the bet, unlike the bonds' first stint. Indore's case is a useful model to follow for another reason. The issuance was a green bond, ensuring that the infused capital gets streamlined towards climate and environment projects. Green bonds fetch both returns and environmental sustainability.
In its report on municipal corporations, the RBI recommended municipal bonds for cash-strapped ULBs. Since 2017, such bonds have grown veritably in scope. They have allowed municipal corporations to raise over ₹6,250 crore. With the Ministry of Housing & Urban Affairs (MoHUA) promoting their use, their scale is likely to grow in the coming years.
COUNTERVIEW: It's myopic
Financing borrowing requirements through munis is still a distant dream for many municipalities. It's no secret that urban bodies are gasping for funds. Particularly the smaller ones. It's harder for Tier 2 and 3 cities to issue bonds. With their limited resource base and functional irregularities, it's hard for the market to view them as worthwhile investments. ULBs across India have a long way to go in building credibility with investors.
The municipal bond market is still at a nascent stage. Most ULBs that have issued them have only done it once. It's doubtful whether a one-shot deal can be considered a sustainable solution. The problem is that ULBs run on poor planning and low transparency, making bond issuances a challenge.
The central government's commitment and incentivisation of reforms within local urban governance are welcome. Municipal bonds aren't enough to tackle the problems of burgeoning Indian cities, which hinge on building by-laws, restrictions on land use and zoning. A multipronged approach to bolster the ULBs is not just necessary but a constitutional directive.
Reference Links:
What is your opinion on this?
(Only subscribers can participate in polls)
a) Municipal bonds are a solution for improving Indian cities.
b) Municipal bonds are not a solution for improving Indian cities.
---
🕵️ BEYOND ECHO CHAMBERS
For the Right:
The Row Over Ramcharitmanas Is Not New. Even Gandhi, Vivekananda Were Outraged by Some Verses
For the Left:
Leicester fact-finding report confirms what we knew all along: Hindumisia is rising and so is fake news
---
🇮🇳 STATE OF THE STATES
Mental health problems escalating in women (Jammu and Kashmir) – According to TeleManas centre, a digital portal for mental health, women make up 70% of crisis calls requesting mental health treatment in Jammu and Kashmir. Patients evaluated by the central government-launched centre show that women are more susceptible to stress than men and are confronting a mental health catastrophe. Women in Kashmir have endured silently as a result of the ongoing armed conflict, and their mental health problems have only worsened over time.
Why it matters: The mere volume of messages received in just five months demonstrates the immensity of the mental health issue among women. While people are typically hesitant to discuss mental health issues, women of Jammu and Kashmir are more candid about their issues through the digital medium. Despite having a smaller population than the other major states in the nation, Jammu and Kashmir is among the top three states in terms of the number of calls for mental health issues.
Cochin shipyard builds ships for German firm (Kerala) – On Monday, the steel-cutting event for six multi-purpose vessels being built by Cochin Shipyard Limited (CSL) for a German company was conducted. HS Schiffahrts Group is building six Eco Freighter 7000 DWT multi-purpose boats. The partnership with the German company signalled CSL's entrance into the European short-sea transport market, where comparable vessels serve as the backbone of the logistics network stretching from North Sea ports to southern Mediterranean ports.
Why it matters: The boats will be capable of transporting 7,000 tonnes of project cargo, heavy cargo, steel coils, containers, dry cargo, wood, paper, and bulk cargo. CSL has been engaged in shipbuilding for foreign clients for over twenty years, delivering high-quality vessels to nations such as Norway, the United States, Germany, the Netherlands, Denmark, and the Middle East. Indian companies have been making international-grade products for quite some time now, but this ability is not only looked down upon but straightaway invalidated by many people. There is a need for greater awareness amongst the populace regarding such matters.
Tribals continue to protest against mining projects (Chhattisgarh) – The Paramparik Ghotul Samiti Surajgarh has gathered a large number of tribal people protesting at Torgatta, Gadchiroli, on the Chhattisgarh-Maharashtra border. The tribals have gathered to oppose the mining projects that are to be carried out in the region. The protest completed its 17th day on March 27. Tribals from other areas and unions are joining the protest.
Why it matters: The protestors are asking the state to put a halt to the mining projects and other related activities like constructing a highway in the area, usage of drones, etc. The protestors also mentioned that they want good schools and health facilities instead of a mining project in their region. The tribals state that there is no need for a highway in their area, and regular village roads will suffice. They're alleging that it is an old tactic of the government to enter their areas, and then the mining projects follow. On the other hand, the state is saying that the protestors have been misled by Maoists and are opposing a project that is not even at the proposal stage yet.
India's first seaplane service remains stranded (Gujarat) – Prime Minister Narendra Modi inaugurated India's first seaplane service between the Sabarmati Riverfront in Ahmedabad and the Statue of Unity near Kevadia in Gujarat's Narmada region on October 31, 2020, to great acclaim. However, less than a year later, on 10 April 2021, the service was stopped – and it is still suspended. The service was anticipated to increase tourism in Kevadia, which is home to the world's highest monument, Vallabhbhai Patel's monument of Unity. Simultaneously, it was intended to reduce the journey time between Kevadia and Ahmedabad.
Why it matters: According to the state's Civil Aviation Minister Rajput, the suspension of seaplane service was caused by high running expenses and problems in maintaining a foreign-registered aircraft. Even between October 2020 (when the service was started) and April 2021 (when it was halted), the seaplane service was plagued by technical issues. The website was shut down for 47 days for maintenance, but that period has long passed. So far, ₹7.78 crore have been invested in the endeavour.
Meet Mizoram's pro-biodiversity entrepreneur (Nagaland) – Lalhlupuii Ralte is an entrepreneur based in Mizoram who is keen on preserving the biodiversity of her state. For this, she created a startup in 2018. Zo Bio Hub is a Mizoram-based startup that concentrates on the cultivation, processing, and selling of local plant species. The business collaborates with remote female producers to create high-quality goods from these plants, including essential oils, herbal teas, and natural cosmetics. By doing so, the business not only conserves the region's biodiversity but also generates money for these women and their families.
Why it matters: Ralte has worked diligently to protect the region's unique plant species. However, many indigenous plant species have been lost over time as a result of deforestation, ecosystem devastation, and unsustainable gathering practices. By empowering women in these communities, the company is not only promoting gender equality but also creating a sustainable source of income for them. The products produced by Zo Bio hub are not only of high quality but also have a significant social and environmental impact.
---
🔢 KEY NUMBER
20 lakh tonnes – Odisha Chief Minister Naveen Patnaik has requested that the Centre lift 20 lakh tonnes of excess rice.