February 28, 2023
Good morning. In today's either/view, we discuss whether the caste discrimination law in Seattle is the right decision. We also look at the proposed new heliports in Himachal Pradesh, among other news.
---
📰

FEATURE STORY
Caste discrimination law in Seattle: Was it the right call?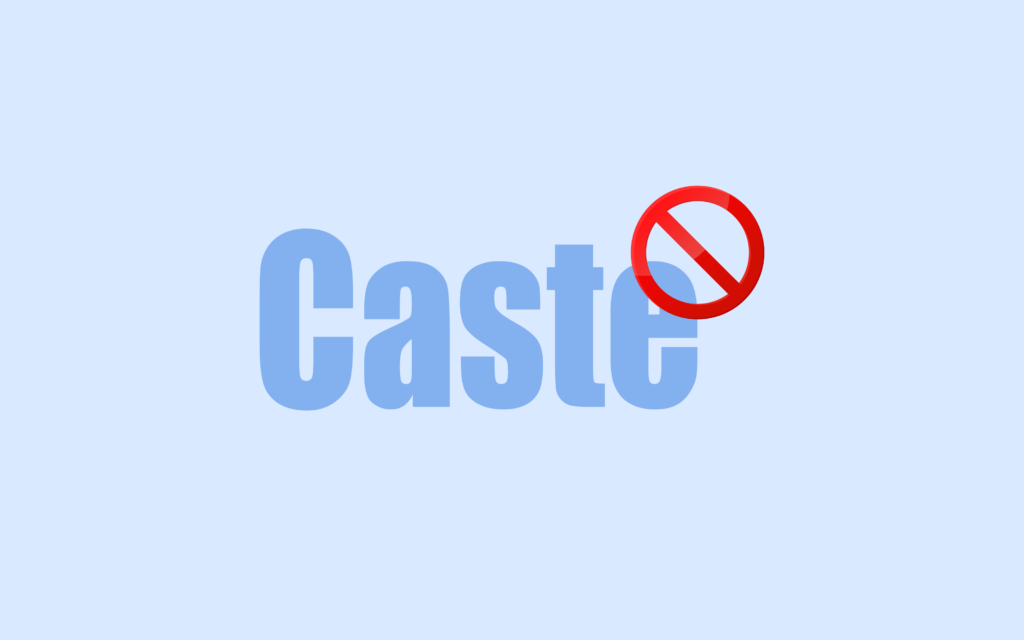 Author Octavia Butler once said human beings have always found it comforting to have someone to look down on. One group, the most vulnerable, more often than not, is often blamed and punished for all troubles. Caste and caste politics is a quotidian notion for India at this point.
What about somewhere else? An interesting and controversial law was enacted in Seattle, USA. The Seattle city council amended the city's municipal code to include caste as a protected class alongside race, religion, and gender identity. While some have welcomed the move, others say it puts a target on the backs of South Asians, particularly Indians. Did the city council make a mistake?
Context
Caste is a complex construct in some aspects since it also involves reincarnation as one of the central features of Hindu cosmology. Practices associated with caste changed and evolved through the centuries, but some commonalities remained. The three tenets dominated by caste were marriage, meals, and religious worship. An upper-caste person accepting food from a lower-caste person would be a no-no.
The British Raj used the caste system as a means of societal control. They usually aligned themselves with the Brahmin caste. However, some customs concerning the lower castes were deemed discriminatory by them. In the 1930s and 40s, they enacted laws to protect scheduled castes, untouchables, and low-caste people.
Does caste exist everywhere? It's a construct to see some people as less than others. It's another way to segregate people based on some criteria. Subramanian Shankar, a professor in the US, has written about his experience with caste as his public presentations on the subject resonated with working-class black and Latino students. He proposed that caste can't be transcended and is always hierarchical.
Part of this is the way population demographics are scattered across the country. Some grow up in segregated urban neighbourhoods. American anthropologist Gerald Berreman in his 1960 essay, compared towns in the Jim Crow South to north Indian villages he studied. Cut to 2015, and Dalit survivors and activists from India began their march across 16 cities in the US to protest against caste-based sexual violence. It was organised by the All India Dalit Women's Rights Forum to give a forum to South Asian Americans to speak out against caste privilege and discrimination.
The culmination of that movement happened on February 22 when Seattle took the historic step to ban discrimination based on caste. The move was led by councilwoman Kshama Sawant who was raised in an upper-caste Hindu Brahmin household in Mumbai. While many inter-faith and inter-caste groups have lauded the decision, some say it violates core Hindu principles.
VIEW: Necessary in the fight against oppression
Councilwoman Sawant put the question bluntly – should discrimination based on caste be allowed to continue in Seattle? South Asians are among the fastest-growing immigrant groups in the US. Caste bias and discrimination could become more pervasive. There have been several instances and reports of caste-based discrimination in US companies. It's particularly relevant in Seattle since it's a tech hub.
The argument that it singles out a particular community is wrong since the law is for migrants from South Asian communities. Racial discrimination is already factored into the policy, and South Asians aren't covered under previous laws. Some have argued that the caste system is complicated and buried in religious texts. While partly true, it's not a mystery once manifested in everyday life.
Equality Labs has research that showed one in four Dalits in the US had faced verbal or physical assault. Two out of every three said they faced discrimination at work. One example is a case at a California state court where a Cisco Systems employee alleged discrimination because of his caste.
For many in the tech sector, it's a first step in raising awareness of caste discrimination. For caste-oppressed people in the US, there hasn't been much recourse to address and tackle the issue due to a lack of protections. The All India Dalit Women's Rights Forum's advocacy was to make the issue intersectional with the Black Lives Matter and MeToo movements. It's a fight against oppression of all forms.
COUNTERVIEW: Sends the wrong message
The issue of caste discrimination is often a complex maze thousands of years in the making. In arguing against the Seattle law, the Coalition of Hindus of North America said the law was based on false information and unproven allegations. They argue it would single out the South Asian community with the colonial tropes of caste for scrutiny.
Opponents of the bill say they aren't talking about whether caste discrimination should be tackled but rather how it should be done. The law, according to them, paints one group of people as suspects and targets them specifically. Their argument is that targeting one community to the exclusion of others based on their ethnicity or religion is unlawful and denies them equal protection.
Hindu groups say they've spoken out against caste discrimination in India which the constitution criminalises. They say vested interests in the US with dubious credentials are spearheading a campaign against Indian Americans. Some groups have cited Carnegie Endowment's research that says caste discrimination isn't as rampant as some say it is. The report said the Equality Labs research was not based on a representative sample.
Critics argue progressives and supporters of the law have stereotyped Indians in the name of social justice. They say there's no standardised or verifiable evidence of discrimination in Seattle that can be traced back to caste. The law would paint South Asians and project them as a group that discriminates more than any other group. Councilwoman Sara Nelson, the lone dissenting voice on the ordinance, said there was inadequate data. With this law, anyone accused of casteism will have no plausible defence, especially in the court of public opinion.
Reference Links:
What is your opinion on this?
(Only subscribers can participate in polls)
a) The law against caste discrimination in Seattle is the right call.
b) The law against caste discrimination in Seattle is the wrong right call.
---
🕵️ BEYOND ECHO CHAMBERS
For the Right:
India & Nationalism: BJP Govt's BBC Move Is a Reflection of an Orwellian State
For the Left:
Hindu slavery under Islamic dominion in India: A topic not discussed in history
---
🇮🇳 STATE OF THE STATES
Himachal to get 8 new heliports (Himachal Pradesh) – According to officials, work will soon begin on the eight heliports that the Himachal Pradesh government has approved for building in the state's various districts this year. According to officials, the state government's move is intended to boost tourism and the local economy.
Why it matters: Three of the state's five existing heliports are currently in use for business purposes. Although there is a proposal to construct heliports in each district, given the high potential for tourism in tribal areas, multiple heliports will be constructed there. In addition to Sarvo in the tribal Kinnaur district, heliports are planned to be constructed in Sissu, Jispa, and Rangrik in the tribal Lahaul-Spiti district. Tourism is a major driver of jobs and money in Himachal, and the move will greatly enhance the tourism sector.
PWD adopts new tech to build roads (Kerala) – The Public Works Department (PWD) of Kerala has adopted new technology to build durable and weather-resistant roads. The PWD has partnered with a private firm to use a new type of concrete that is claimed to be more durable than traditional concrete and can withstand harsh weather conditions.
Why it matters: The road infrastructure is critical for the transportation and economic development of any region. Durable and weather-resistant roads can reduce maintenance costs, improve travel times, and provide a safer driving experience. In the case of Kerala, which is known for its heavy rainfall and monsoon season, the use of this new technology could significantly improve the durability and longevity of the roads, thereby reducing the need for frequent repairs and maintenance.
Cyber Didi against cybercrimes (West Bengal) – A new initiative called "Cyber Didi" has been launched in West Bengal to spread awareness about e-crimes and cybersecurity. The initiative involves training women volunteers who will visit different localities to educate people on safe online practices and how to avoid falling prey to cybercrimes.
Why it matters: Cybercrimes have been on the rise globally, and India is no exception. As more and more people use the internet for various purposes, they are also becoming vulnerable to cyberattacks. In such a scenario, initiatives like Cyber Didi can play a crucial role in creating awareness about cybersecurity and helping people avoid becoming victims of cybercrimes.
All set for the summer (Goa) – The water reservoirs of Goa are 50-70% full as the state heads into summer. This is a significant improvement from the previous year when the water levels were much lower due to deficient monsoon.
Why it matters: Water scarcity is a significant challenge in many parts of India, particularly during the summer months. Goa, which is a popular tourist destination, also faces water scarcity issues during peak tourist season. Adequate water levels in reservoirs can help ensure that there is enough water to meet the needs of both locals and tourists.
MoU for cancer hospital (Manipur) – The state government of Mizoram and the Japan International Cooperation Agency (JICA) have signed a memorandum of understanding (MoU) to establish a cancer hospital in the state capital Aizawl. The facility is expected to provide comprehensive cancer treatment to the people of Mizoram and neighbouring states.
Why it matters: According to the Indian Council of Medical Research (ICMR), India is expected to register over 2.2 million new cases of cancer by 2025. However, the availability of cancer treatment facilities and trained medical personnel in the country is still inadequate, especially in the northeastern region. This often results in patients having to travel long distances to access treatment, leading to additional financial and emotional burdens on them and their families. The establishment of a cancer hospital in Aizawl, with the support of JICA, is a positive step towards addressing this issue.
---
🔢 KEY NUMBER
₹ 9,136 crore – Gujarat state government is yet to receive its GST revenue standing at a total of 9,136 crores.