February 27, 2023
Good morning. In today's either/view, we discuss whether digitising MGNREGA is a good idea. We also look at the rise of a Khalistan sympathiser in Punjab, among other news.
---
📰

FEATURE STORY
Digitising MGNREGA: Is it a set-up for failure?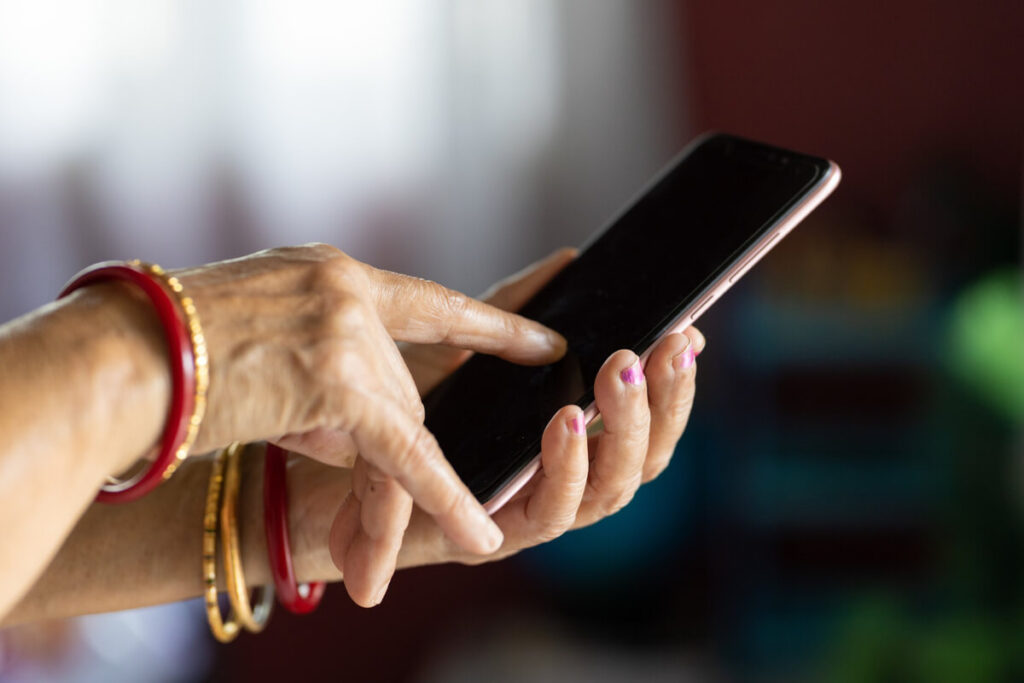 2023 is an interesting year for welfare schemes. The government, in its budget, consolidated its pledge to create a Digital India so that all its services are electronically accessible to citizens. Digitisation can free two birds with one key by promising a transparent delivery of welfare goods while streamlining the flow of wages from the centre to the beneficiary. But are those promises pragmatic?
The NREGA Sangharsh Morcha, a national collective of workers' unions and organisations working on the Mahatma Gandhi National Rural Employment Act, 2005 (MGNREGA), are on an indefinite protest against the government's new app that digitally records attendance. The workers' protest warrants a closer look into whether digital attendance is fixing or exacerbating its problems.
Context
MGNREGA, the world's largest social welfare scheme, came into force in 2006. The Scheme envisages a strengthened rural economy by ensuring guaranteed public employment for all adults in rural households and raising rural wages. In calamities, beneficiaries can get paid for an additional 50 days of unskilled labour.
The Act is often called demand-driven. Any eligible beneficiary who demands work is legally entitled to at least 100 days of employment and payment within 15 days of its completion. MGNREGA's design emphasises the decentralisation of welfare delivery by empowering Panchayati Raj Institutions to take care of it.
In many regions, the programme has reached its intended beneficiaries, with rural women accounting for more than half of its employees, while SCs and STs constitute 40 per cent. At a broader level, the scheme has improved agricultural infrastructure and pushed wages up, increased household and private sector incomes, etc.
The then Congress-led government received great acclaim for passing rights-based legislation, ensuring the rural poor's right to employment, and directly addressing chronic poverty. At a time when the global economy was in a slump and jobs were at a premium, MGNREGA emerged as a strong social net for India's rural workers.
Digitising MGNREGA processes is not a new fad. Lists of job cards, work demands, muster rolls, and the payment process were all digitised and available in real time. But the problem began when Congress, during its last leg, introduced ill-suited technology to make real-time payments.
The decentralised design toppled over its head, workers wait for months and years to receive their payments, and some rural adults' job demands remain unfulfilled or delayed due to problems in job attendance cards or simply a lack of work.
The incumbent BJP government's recent moves have prompted NREGA activists to argue that the government has launched three concerted blows to the rural poor. This includes reducing its budget allotment to its lowest proportion in the programme's history, mandating Aadhar-based payments, and making attendance through the National Mobile Monitoring Software (NMMS) compulsory.
In this setup, NREGA workers compulsorily upload two geo-tagged photos every day on the NMMS. Failure to do so will result in the deduction of that day's wages. The workers' and activists' chief concern is that more hurdles in the way of work, payment, and unemployment allowances will turn people away from the scheme and reduce its demand. The government, however, does not seem to agree.
VIEW: Real-time processes counter corruption
From an unduly long waiting period for job cards to the phenomenon of fictitious or ghost workers, the previous job card system was riddled with several issues that the NMMS app can correct. Workers do not have to wait for a card to be able to work since the app can be downloaded instantly. Fabrication of job cards and money-making loopholes are less likely in a digital attendance system that mandates geo-tagged pictures.
The self-reporting app will be massively helpful in weeding out corruption. Earlier, the MGNREGA funds were vulnerable to misappropriation by stakeholders within the system, while the scheme's public projects would suffer neglect. The Aadhar and NMMS duo ensure that wages reach beneficiaries without any diversion.
Lastly, app-based attendance and monitoring can fill the lacuna created by delayed social audits. In cases where villages lack enough human resources to carry out social auditing, the app can help approximate the project's progress and participation. Geospatial technology can extend real-time monitoring to the assets under construction too.
COUNTERVIEW: Any benefit is at the expense of workers' rights
The first charge against the current trend of digitisation is that it doesn't address the critical issue of unpaid wages. Whereas strengthened social auditing can bring transparency to the fore, app-based monitoring makes welfare delivery more invisible and secretive. Matching hundreds of workers' pictures to their worksite and Aadhar-based payment accounts is a herculean task that sets up the new system for failure.
In 2021 when the government piloted the app, officials noted several errors and glitches. Despite this, the app was made mandatory this year without fixing software and technical issues. Many people in rural India don't possess functional smartphones. The pilot program saw women dropping out of MGNREGA since women are not given smartphones by their families.
Lastly, the idea of Digital India stresses that digital tools like NMMS follow digital literacy and a robust internet infrastructure. Even after owning smartphones, several workers lack the technical know-how to navigate real-time information on government websites and demand the government's accountability. Besides, workers are denied their rightfully earned wages when they can't upload pictures due to poor internet connectivity on the work site. Mandating the app without improving digital literacy and rural internet connectivity only contributes further to the workers' struggles.
Reference Links:
What is your opinion on this?
(Only subscribers can participate in polls)
a) The NMMS app improves MGNREGA's welfare delivery.
b) The NMMS app impairs MGNREGA's welfare delivery.
---
🕵️ BEYOND ECHO CHAMBERS
For the Right:
India's rapid global growth rate is not translating to quality of life in its cities
For the Left:
How 'Welfarism' is ideologically congruent to BJP's intellectual tradition
---
🇮🇳 STATE OF THE STATES
Punjab and Amritpal Singh (Punjab) – Punjab is currently witnessing a serious law and order crisis, and the epicentre of all this chaos is one man – Amritpal Singh. Amritpal Singh is an ardent follower of Bhindranwale and a Khalistan sympathiser. He has recently been appointed as the head of the "Waris Punjab De", founded by the late Deep Sidhu.
Why it matters: Amritpal has gathered a huge number of followers and Khalistan supporters. Khalistan refers to an independent nation where the Punjab of both India and Pakistan unite and act as a sovereign state. Khalistanis had amassed in huge numbers and armed with swords and firearms and stormed a police station near Amritsar, demanding the release of terrorist Lovepreet Singh.
Mundu Chilli gets GI tag (Tamil Nadu) – Mundu chilli, a type of chilli grown in the Ramanathapuram district of Tamil Nadu, India, is set to receive a Geographical Indication (GI) tag from the Indian government. A GI tag confers legal protection to products that have a specific geographical origin and possess qualities or reputation that are due to that origin.
Why it matters: This recognition prevents the misuse of the name by others who are not associated with the region, and also helps to maintain the quality and uniqueness of the product. The GI tag is expected to provide much-needed support to the local farmers who cultivate this crop, as well as to promote the distinct flavour and aroma of this chilli variety. It is also expected to generate economic benefits for the region, as demand for Mundu chilli is likely to increase both domestically and internationally.
Havildars and constables can't investigate (Odisha) – The Odisha High Court has ruled that constables and havildars, who are lower-level police officers, cannot be given powers to investigate criminal cases. Constables and havildars, who are not trained investigators, may lack the necessary skills and expertise to conduct thorough and fair investigations, which could result in wrongful arrests, false charges, and even miscarriages of justice.
Why it matters: The ruling by the Odisha High Court is an important step towards ensuring that criminal investigations are conducted in a fair and competent manner. By limiting the powers of constables and havildars, the court is emphasising the importance of professional standards and expertise in criminal investigations. The ruling has wider implications for police reform in India, where the use of lower-level police officers for criminal investigations is a common practice.
CM inaugurates World Textile Conference (Gujarat) – Chief Minister Bhupendra Patel inaugurated the third edition of the World Textile Conference, which brings together textile industry leaders, experts, and policymakers from around the world. The World Textile Conference provides a platform for industry stakeholders to discuss current issues and trends, share knowledge and best practices, and explore new opportunities for growth and innovation.
Why it matters: The conference highlights the importance of sustainability in the textile industry, which is facing increasing pressure to reduce its environmental impact and promote ethical practices. The event features discussions on topics such as circular economy, green chemistry, and responsible sourcing, which are crucial for the long-term viability of the industry.
Fire breaks out in school (Manipur) – A Sainik School in Imphal, the capital city of Manipur, witnessed a big fire incident. The fire reportedly originated from a nearby paddy field, which had caught fire, and spread to the school, causing significant damage to the building and its contents. The fire damaged property worth ₹60 lakh. A police investigation is underway.
Why it matters: The fire in the Sainik School is a stark reminder of the importance of fire safety measures, especially in public buildings and areas where large numbers of people gather. The incident highlights the need for effective disaster management and emergency response systems. The quick response by firefighters and other first responders helped to prevent the fire from spreading further and causing more damage. However, the incident also revealed gaps in the disaster preparedness of the school and local authorities, which need to be addressed to prevent similar incidents in the future.
---
🔢 KEY NUMBER
2 million – Sri Lanka to import 2 million eggs from India despite protests from local producers.