January 12, 2023
Good morning. In today's either/view, we discuss whether CCI is right in its battle against Google. We also look at the delivery of medicines through drones in Uttarakhand, among other news.
---
📰

FEATURE STORY
CCI vs Google: What in the Android are they on about?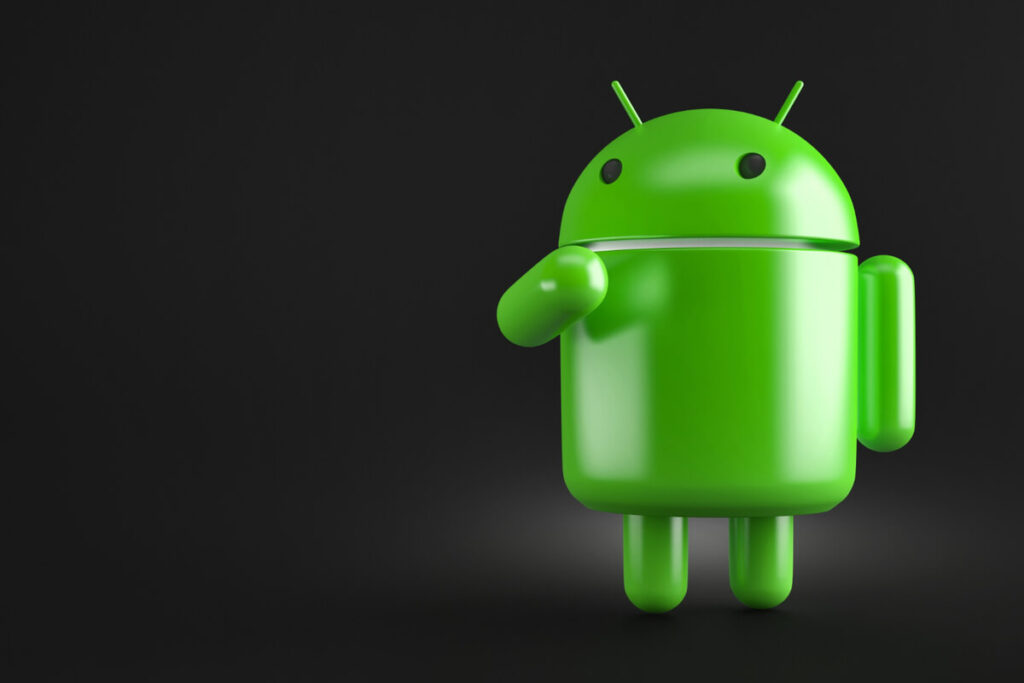 The Supreme Court of India has agreed to hear Google's plea on January 16. Alphabet Inc.'s Google has challenged the National Company Law Appellate Tribunal's order (NCLAT) which refused to stay the Competition Commission of India's (CCI) order against the tech giant for abusing its market dominance.
Granted, that's a lot of orders and names. But the gist is this: India's antitrust watchdog found Google guilty of abusing its monopoly in the mobile operating systems markets. And Google is putting up a fight. So what do both sides have to say for themselves? Are the CCI's concerns valid or misplaced?
Context
The CCI has led multiple probes against Google in the past. Last year, it found the multi-tech company guilty in two of them and levied a total fine of $274 million against them. Apart from this, the competition regulator issued a cease-and-desist order against Google's alleged discriminatory practices and prescribed behavioural remedies that may change how Android and Play Store operate.
While one case pertains to Google forcing unfair contracts on mobile phone manufacturers to gatekeep its singular dominance in the market, the other is concerned with Google restricting app developers from incorporating third-party billing to purchase apps or make in-app purchases.
Let's iron out the details. In 2005, Google acquired Android. Now, India is a massive tech growth region and market for the company, from housing 27% of its cloud developers to having 97% of smartphones purchased here being Android-enabled. In India, mobile phone manufacturers can use Android's open-source code by combining it with Google Mobile Services (GMS). On two conditions.
One is that the manufacturers must pre-install the Google Search widget, Chrome browser, YouTube and other apps part of its suite without allowing users to uninstall them. Two, the same manufacturers are prohibited from offering any forked Android devices. On top of this, Google licenses its Play Store only when the manufacturers pre-install its host of apps. Notwithstanding the restriction on third-party app billing, Google also prohibits sideloading and listing other apps on the play store.
The CCI thus ruled that manufacturers shouldn't be forced to pre-install Google's apps on their phones simply to get the Play Store pre-installed. Manufacturers must not be incentivized to make Google Search their default search engine. Google would also have to do away with the security warning that accompanies sideloading.
Last year, Google expressed concern that the CCI's directives were very extensive. Google argues that implementing them will hurt its business model and stall Android's growth in India. Google has been in the same deep waters before. It has faced lawsuits by antitrust regulators in the United States, European Union, and South Korea.
VIEW: The CCI ruling is valid
The CCI's ruling is possibly going to fare well for the operating systems market, payments apps, browsers, online video hosting platforms (OHVP), third-party app stores, and app developers. According to the CCI's prima facie findings, Google is clearly leveraging its dominance in the operating systems, search engine, and advertising market to protect its monopoly and further its position in other spaces.
At the same time, it is exploiting this monopoly to inhibit the entry or growth of potential competitors, fostering sluggish innovation and monopolistic markets. And experts seem to agree. The tech giant's multi-product ecosystem allows it to move into adjacent markets quickly, making it that much harder for newer players to emerge.
Google's YouTube has the advantage of sidestepping its 15%-30% service fee and is permitted to employ third-party payments. Other OHVPs in India do not have the same privilege. So the market remains uncompetitive, while Google cements its dominance through Youtube. In the same vein, critics argue that the tight coupling between Android and the Play Store, along with Google's security warnings, is harmful to the growth of apps by other vendors.
Google's argument for inhibiting third-party payments for security reasons doesn't hold well. The Reserve Bank of India, with support from the Payments Council of India (PCI), is responsible for tightly regulating India's payments sector, including ensuring data security and financial safety. Third-party payments are thus likely to be updated with security measures.
COUNTERVIEW: The CCI is being careless
The CCI needs to consider that diversity does not necessitate innovation, especially in the case of Android forks. Allowing fragmentation in the market will cause issues at various levels. Developers will have to create multiple versions of their apps, driving the costs higher, which will be an issue for smaller apps.
Android is already fragmented in terms of hardware. From the perspective of cybersecurity, allowing Android fragmentation in the form of forks would mean that devices must be equipped to handle multiple security problems simultaneously. Google's current mandate for a pre-installed Play Store enables it to control security upgrades instead of putting the onus of security on users and add-on developers. In this case, Google might be right in suggesting that fragmentation might stall Android's growth.
It will also hurt consumer interest because users expect browsers and operating systems to ensure security. Multiple operating systems imply confusion for consumers, given that familiarity with Android allows people to switch phones easily.
Lastly, there is an evident shortfall in the CCI's argument. Google has brought to light that the competition regulator has not conducted sufficient research and based its argument on prima facie evidence. There are more than 50 instances of copied statements from the European Commission's ruling, thus proving the CCI's investigation biased and legally wanting. An ex-ante framework would do the watchdog some good in the future to prevent this.
Reference Links:
What is your opinion on this?
(Only subscribers can participate in polls)
a) The CCI makes a sound case against Google.
b) The CCI does not make a sound case against Google.
---
🕵️ BEYOND ECHO CHAMBERS
For the Right:
Adi Shankaracharya: An Advocate of Caste System Or a Liberal Hindu Thinker?
For the Left:
Modi wants to shed strongman image. He is getting help from India-origin leaders abroad
---
🇮🇳 STATE OF THE STATES
Drone medicine delivery (Uttarakhand) – The state health department successfully conducted a trial of drone technology by delivering medicines and vaccines. They were delivered from Dehradun to the border district of Uttarkashi in 40 minutes by drone. In case of an accident or disaster, the government hopes drones will help deliver critical care equipment promptly.
Why it matters: Usually, the route to the district takes 5 to 6 hours by road. The health department wants to ensure that there's no delay in delivering life-saving medicines to people in remote areas. Some villages don't have proper road connectivity.
Governor-government rift (Tamil Nadu) – The state government said to the Governor that he should only make his customary Assembly speech as laid out in the prepared document, and there was no place for personal opinions or objections. The government cited Article 176 of the Constitution in the Governor's address, where he/she should highlight the government's policies and schemes. It comes in the wake of Governor RN Ravi skipping some portions in his prepared address.
Why it matters: After the Governor deviated from the prepared remarks, Chief Minister MK Stalin filed a resolution against the deviations. As Stalin moved a resolution, the Governor walked out of the assembly. Ravi and the DMK government have been at odds on several issues for more than a year.
Parasnath Hills controversy (Jharkhand) – Tribal bodies have called for a Jharkhand Bandh on the 24th to free Parasnath Hills from the Jain community. They want it to be declared Marang Buru or a hill deity for the Santhal community. Local tribal groups organised an assembly near the disputed area amid tight security. Some even burnt effigies of Prime Minister Narendra Modi and Chief Minister Hemant Soren.
Why it matters: Tribals of the region have long demanded the hills to be free from outsiders' interference. The groups claimed the entire Parasnath Hills belonged to them and had been known as Marang Buru before the arrival of the Jain community. In 2018, the state government declared the place an eco-tourist spot and, in 2022, a religious tourist site. Earlier this month, the state halted all tourism activities in the region.
Recommendations on pay reform (Maharashtra) – The state government accepted the recommendations of the Bakshi committee report to eliminate pay errors for many posts for officers and employees. The decision was taken at a cabinet meeting and will cost the state an additional ₹240 crores. Per the Seventh Pay Commission, there was a demand concerning the salary revision structure.
Why it matters: The committee considered more than 3,700 demands from officers and employees and held discussions with various departments in January and February 2019. The first volume of the report was submitted in 2018. The second was submitted in 2021. The committee took cognisance of the flaws in the Sixth Pay Commission and the demands for a hike in the revised pay structure of the Seventh Pay Commission.
Hydel projects handover to CPSUs (Arunachal Pradesh) – The state government decided to hand over five terminated hydropower projects to central public sector undertakings (CPSU) for development. The projects are at Naying, Hirong, Emini, Amulin, and Minundon. At a cabinet meeting, it was decided the transfer would happen to help unlock their potential. Any revenue generated through free power will be invested in government and green bonds.
Why it matters: The projects will see an investment of ₹40,000 crores in the next 5-7 years. Combined, they'll generate more than 2,800 MW and provide revenue of about ₹500 crores. The state hopes the hydro projects will bring in the all-around socio-economic development of the areas with investment in infrastructure and employment opportunities.
---
🔢 KEY NUMBER
₹16.4 crores – A cybersecurity expert said Indian companies lose about ₹16.4 crores each year to ransomware attacks. These attacks cause companies to lose data and their brand value and result in class action lawsuits.