January 11, 2023
Good morning. In today's either/view, we discuss whether allowing foreign universities in India will be good for the Indian education sector. We also look at the world's longest river cruise from Varanasi, among other news.
---
📰

FEATURE STORY
Foreign universities in India: A good thing for the Indian education sector?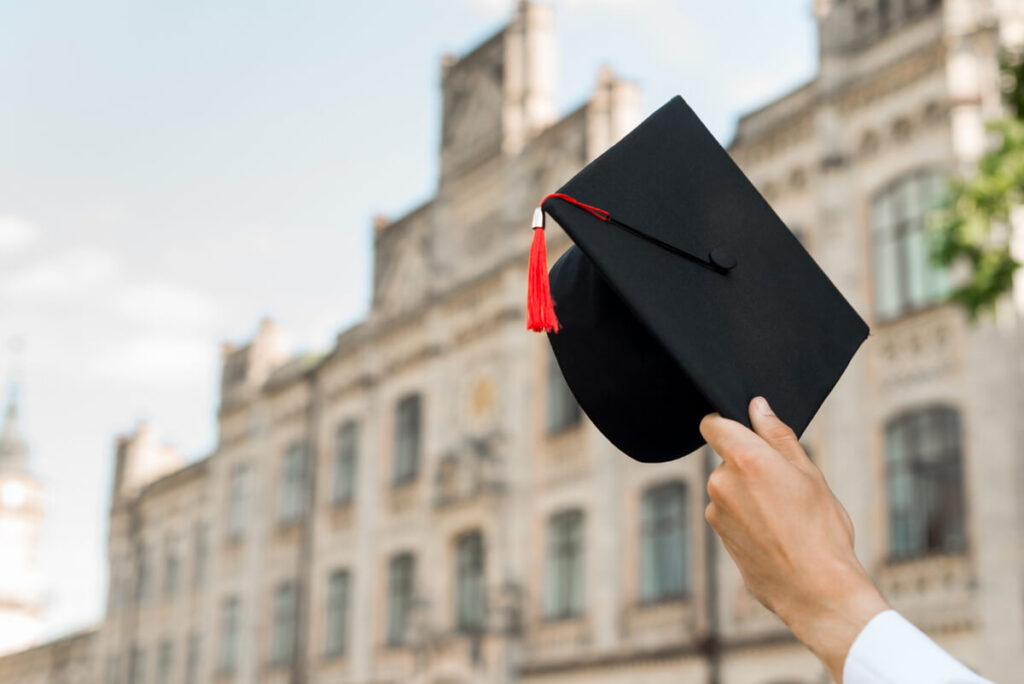 Once you finish the class 12 board exams, the inevitable question arises – what's next? What's the next step in your education journey? What colleges are you applying to? This could go one of two ways. Either stay in India for an undergraduate degree and later go abroad or start that foreign university journey immediately.
Now, you might not need to travel abroad for that foreign university degree. The UGC has released its draft regulations for foreign universities to set up campuses in India. The government and students are generally supportive of the move. However, academics and experts are divided. Will allowing foreign universities to set up shop help or hurt the Indian education system?
Context
The preamble to this recent UGC announcement happened last year. At the 2022 budget presentation, it was revealed that international universities could set up campuses in the Gujarat International Finance Tec-City (GIFT City) without following domestic regulations. Adrian Mutton of Sannam S4 Group, a consultancy representing foreign universities, said it was a good testbed.
When this announcement was made, it was a way to test the waters. It showed India's ambition to attract foreign universities and offer more to students. The goal is to see how they do. If they're successful, the concessions applied at GIFT City could be replicated in other states. Countries are looking for opportunities to increase educational collaboration. Last year, the UK and India signed an MoU allowing greater student mobility.
There's been some criticism of the government's NGO-like approach to higher education which has deterred foreign universities from setting up campuses here. The laws state foreign universities are mandated to invest profits back into the Indian campuses and can't be repatriated. What does the NEP say about foreign universities? It calls for higher education to be reformed. This includes the internationalisation of India's education ecosystem. The NEP also called for increased research collaborations and student exchanges between Indian and global institutions.
Indian students studying abroad isn't a new phenomenon. Let's look at some numbers. According to a Redseer report, about 7 lakh students applied to study abroad in 2019. Over the past couple of decades, the Indian middle class has grown, leading to increased consumption and awareness of education abroad. The same report estimates about 2 million Indians will be studying abroad by 2024, spending about $80 billion on tuition and other expenses.
Coming to the UGC draft regulations, there are some ground rules. Any university looking to set up a campus here should have secured a position in the top 500 of overall or subject-wise global rankings. The programmes offered will only be in-campus and not online courses. Regarding autonomy, they'll be free to form their own admission and recruitment policies and fee structures.
With the entry of foreign universities in India, will Indian education get the much-needed boost? Or is the decision detrimental to the sector?
VIEW: It's a win-win all around
Going by the NEP's goals, this is just what the doctor ordered. The government has lofty ambitions for the country and economy. They see education as a crux in achieving the goal of India cementing itself on the global stage. There's been a host of policy pronouncements from the UGC going back to its May 2022 notification on academic collaboration between Indian and foreign universities. Overall, it's a good move to open up the education sector like never before.
For some private university officials, there's nothing wrong with healthy competition. In fact, it'll be a net positive. Dr Aman Mittal of Lovely Professional University believes established Indian universities have nothing to worry about. The competition can improve the higher education ecosystem. Dr G Pardha Saradhi Varma of KL Andhra Pradesh echoed these sentiments. He went a step further and said Indian universities would have an advantage of being established but welcomed competition.
For students, there's an opportunity to save money on travel and accommodation, which aren't cheap. Education is often called the silver bullet. Foreign universities setting up campuses here will give Indian education a global touch. In the long run, if all goes well, India will become a global destination for education. To some extent, it already is. To compete with the world, we must experience it to some extent. India's investment in education is far from ideal, especially compared to China.
COUNTERVIEW: It won't change much
Opening the doors for foreign universities to set up campuses here isn't going to transform the Indian education system in any meaningful way. Issues in the sector are long-standing and embedded. If we were to generalise, a degree from a foreign university is seen in a better light. Who's to say most students won't opt for that instead of an Indian university? Will competition really lead to better standards? Won't domestic universities be left in the dust?
The AAP's teachers wing, the Academic for Action and Development Delhi Teachers' Association (AADTA), has criticised the UGC's draft. They argue universities will become commercial houses. They also brought up the issue of quotas for students from marginalised communities. Essentially, they see the move as elitist. The Democratic Teachers' Federation (DTF) said the government is peddling the false dream of an Ivy League education at an affordable price.
How effective will the experience be? Some have argued that students going abroad for their education aren't doing so just for the degree. There's the chance to explore new surroundings and cultures that won't come with the campuses being set up here. Then there's the regulatory aspect. The same UGC that wants to standardise admissions for public universities doesn't grant them much autonomy. Why give foreign universities a free pass? The UGC's repeated failures across the years have dented the chance of India becoming a world-class lower-cost education hub for the world.
Reference Links:
What is your opinion on this?
(Only subscribers can participate in polls)
a) Allowing foreign universities to set up campuses in India is a good move.
b) Allowing foreign universities to set up campuses in India is a bad move.
---
🕵️ BEYOND ECHO CHAMBERS
For the Right:
The Tamil Nadu Governor Is Flouting Democratic Practices as a Political Offering
For the Left:
Haldwani Eviction Case: Not An Anti-Muslim Issue
---
🇮🇳 STATE OF THE STATES
World's longest river cruise from Varanasi (Uttar Pradesh) – Privately-operated MV Ganga Vilas, the world's most extended river cruise, is set to be flagged off by Prime Minister Narendra Modi on January 13 for its journey from Varanasi to Dibrugarh. Carrying 32 swiss tourists, the cruise will cover more than 3,200 km along 27 river systems and amount to $15,300 per passenger. The 51-day voyage will visit 50 tourist destinations in UP, Bihar, Jharkhand, WB, Bangladesh, and Assam. Minister of Ports, Shipping, and Waterways Sarbananda Sonowal hopes that Ganga Vilas will herald a new age of river cruise tourism in India.
Why it matters: In 2008, identifying cruise shipping as one of the fastest-growing components of the leisure industry, the GoI approved the Cruise Shipping Policy. Given this, the one-of-a-kind river cruise is expected to make India an attractive cruise tourism destination while expediting employment opportunities in Assam. Sonowal also believes that the voyage will strengthen India's Act East Policy.
Sex on pretext of marriage is not rape (Odisha) – A single bench of Justice Sanjeeb Kumar Panigrahi ruled that within the current framework of the law, consensual sex under the existing framework does not amount to rape. After maintaining a physical relationship for several days, the accused left the victim. The judge doubted the "automatic extension" of Section 90 of the Indian Penal Code (IPC) to this case, which states that sex under a misconception of facts is not consensual sex. Maintaining that the law cannot be used to regulate intimate relationships, he granted bail to the accused. At the same time, he called for a serious relook of the law.
Why it matters: SK Panigrahi was concerned that complaints of this kind are chiefly by women from socioeconomically disadvantaged backgrounds who are lured into sex under false pretences of marriage. The law presently does not consider this phenomenon and needs to be reviewed. Judge Panigrahi flagged the same issue in 2021 by citing a lack of clarity in the law.
Government hospital doctors' 2-day boycott (Manipur) – The All Manipur Health Services Doctors' Association (AMHSDA) closed down the outpatient departments (OPD) in all government hospitals for two days starting Monday, followed by an indefinite shutdown. Emergency services, however, continued. The boycott was triggered by the state's failure to honour the association's charter of demands which included a time-bound promotion, raising the retirement age of specialist and non-specialist doctors to 65 years, incorporating non-practising allowance in the basic pay as per the 7th Central Pay Commission 2016, and amending the Manipur Health Service Rules 1982.
Why it matters: General Secretary of AMHSDA, Dr Lolee P Mao, condemned the BJP-ruled state government for repeatedly neglecting the association's demands and failing to consider their fundamental rights, even after a verbal agreement. The doctors' retirement age was increased to 65 in 2017 but was rescinded in 2020 by the same N Biren Singh-led government.
CM launches Pongal gift distribution scheme (Tamil Nadu) – On January 9, Chief Minister MK Stalin kicked off the state-wide Pongal gift distribution scheme by distributing the harvest festival hampers at a fair-price shop. The hampers, containing ₹1,000 in cash, a kilo each of raw rice and sugar, an entire piece of sugarcane, a dhoti, and a saree, were distributed to 'rice' category family cardholders and refugees from the Rehabilitation Camps for Sri Lankan Tamils.
Why it matters: The scheme is aimed at facilitating the celebration of Pongal joyfully among the ration-card holders of TN. In December 2022, the CM announced that the festival gift would reach 2.19 crore people before the Pongal festival on January 15. The decision to include sugarcane was made at the behest of farmers who asked the government to buy the sugarcanes directly from them.
Flight from Moscow arrives in Goa (Gujarat) – On Tuesday afternoon, the Azur Air Moscow to Goa international flight arrived in Goa from Jamnagar. Following a bomb threat, the chartered flight, with 244 people, had been diverted to and landed at Jamnagar airport in Gujarat. The police confirmed that nothing suspicious was found on the flight. Authorities were informed of the threat by the Jamnagar Air Force Base.
Why it matters: During a bomb threat, authorities are responsible for ensuring that protocol is followed without causing chaos. DSP Vasco, Goa, Salim Shaikh had told ANI that the officers would take precautionary measures as there was a likelihood of the threat being a hoax. In Goa, security was tightened, and a special force was deployed at the airport. At the Jamnagar airport, all passengers and crew members were evacuated. The National Security Guard (NSG) from Ahmedabad and Delhi, along with local police teams, inspected the aircraft and luggage.
---
🔢 KEY NUMBER
$182,000,000,000 – The amount of money Elon Musk has lost since November 2021, setting a new Guinness World Record for losing the highest amount of personal wealth. The previous record was $58 billion held by Softbank's Masayoshi Son.