December 16, 2021
either/view ⚖️
False representation?
To: either/view subscribers
---
Good morning. Artificial Intelligence has its fair share of supporters and detractors. The debate around AI and its pros and cons will continue for years to come. One question often asked is – is AI ethical? The Oxford Union heard straight from the horse's mouth.
The 'Megatron Transformer', developed by the Applied Deep Research team at Nvidia, is trained in real-world data like the entirety of Wikipedia and 63 million English news articles. What it said was striking – "AI will never be ethical. There is no such thing as good AI, only good and bad humans."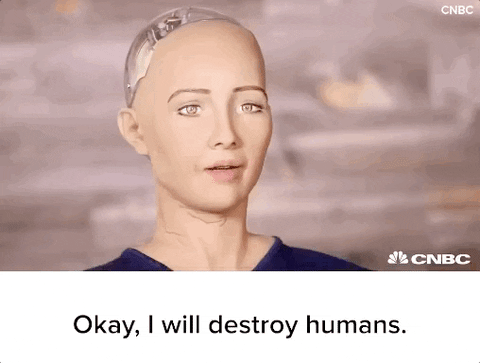 ---
📰

FEATURE STORY
Chandigarh Kare Aashiqui and Transgender Representation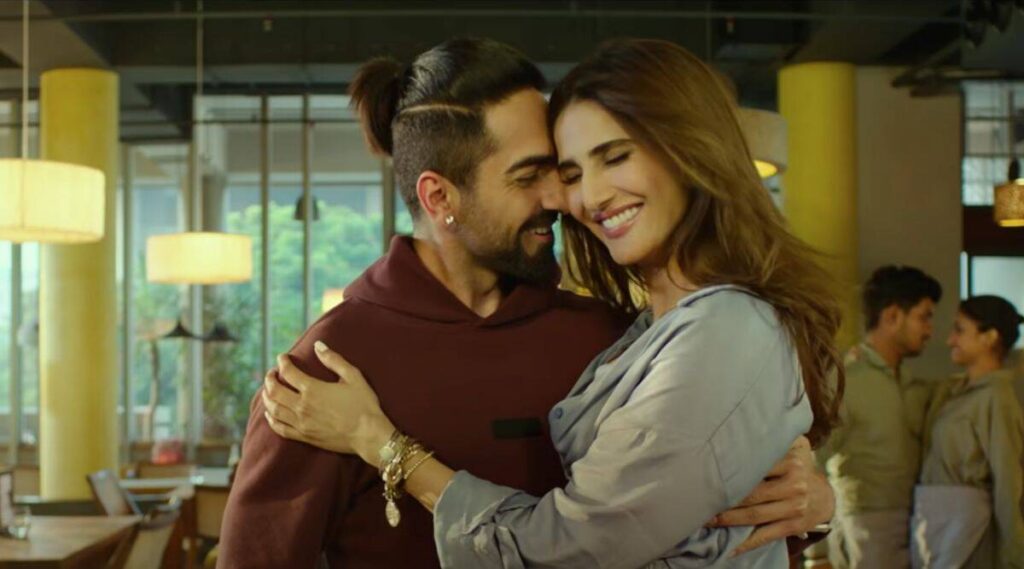 Representation has always seemed like an uphill battle. Irrespective of any walk of life, calls for the inclusion of diverse voices, views, and people are growing. In movies and the wider media, including often marginalised voices and perspectives is gaining traction. In light of this, transgender voices have come up in cinema, though not as often as some might like.
Cinema, as it is often said, is a reflection of society in many ways. Recently, the Ayushmann Khurrana-film, Chandigarh Kare Aashiqui was released to generally positive reviews. There's a debate to be had on whether the movie does right by the transgender community or if it goes down the road of transphobic stereotypes.
Context
First, the central plot of the movie. It centres around a Punjabi named Manu Munjal (Khurrana) who dreams of winning an annual gym competition. He becomes attracted to a Zumba instructor, Maanvi Brar, played by Vaani Kapoor. Maanvi, we later come to know, is a trans woman.
Transgender issues in India are often taboo. The community is often marginalised and left to fend for themselves. Take legislation, for example. The Transgender Persons (Protection of Rights) Act, 2019, has been criticised by trans activists. More recently, the NCERT succumbed to criticism and scrapped a training manual for teachers to help them make education transgender-inclusive.
Coming to media and entertainment, particularly film and TV, transgender representation still has a long way to go. In the US, it's a mixed bag from year to year. A report from the Gay and Lesbian Alliance Against Defamation (GLAAD) stated that last year saw no transgender roles in movies released by the major studios, but LGBTQ roles did get more screen time.
In Indian cinema, trans representation is still scarce. As Richa Nigam wrote in the Media India Group, Bollywood still has work to do. As filmmaker Sudha Kongara put it, cinema has often portrayed a stereotypical picture of transgender people. She said it should "represent them as they are, and give solutions if one can".
In general, Indian cinema often relies on offensive stereotypes of non-binary gender characters. They're often depicted as a villain or comic relief riddled with transphobic humour. One bright spot is regional cinema. For example, the 2019 Tamil movie Super Deluxe. It was praised for its portrayal of a transgender character's struggles and hardships, but with inherent dignity.
Chandigarh Kare Aashiqui is a step forward
The movie has garnered praise for its message and the portrayal of Kapoor's character and her journey. Director Abhishek Kapoor captured Manu's reaction to being confronted with his transphobia. The choice of Chandigarh as the location for this story is noteworthy. It blends the old and the new in terms of societal behaviour and customs.
The choice to make Manu a hyper-masculine fitness-obsessed man trying to accept his attraction to a transwoman is praiseworthy. If we're talking about stereotypes, this type of person is a product of a certain kind of culture. The movie is unexpected in showing how Manu can break the shackles of a gender binary.
The central message is Manu's journey to learn and educate himself. The film has earned praise from people in the trans community. Screenwriter and LGBTQ+ activist Gazal Dhaliwal called the film an honest effort. She pointed out that the film got right the many nuances on the life of a trans person. Fashion designer and transwoman Saisha Shinde lauded the movie, calling it revolutionary for mainstream Hindi cinema.
Poorly researched with a glaring casting issue
An opening disclaimer states the movie does not intend to hurt the sentiments of the transgender community and hopes it helps raise awareness. However, the hero, Manu, uses the pain of the trans community as comedic relief. As he finds out Maanvi is a trans woman, what follows are transphobic words and insults.
Maanvi's journey of transition is glossed over in the movie. The movie does deal with an important subject but doesn't devote any time to it. The process of a sex change surgery is complicated and integral in a person's transition. Also, the surgery is expensive, and the two central characters depicted in the movie are wealthy. Her father, retired from the Army, supports her choices and decision. That's rarely the case for many.
The film often uses comedy as a safety net to deal with important or sensitive issues. This film alone isn't guilty of this. Comedy is often used to make light of topics that rarely get mainstream attention to ensure the audience doesn't feel too uncomfortable.
Then there's the issue of the cast. The part of Maanvi isn't played by a transwoman. Most trans representation in Bollywood is by cisgender actors, as it is in this film. As model Kenny Awomi stated, without opportunities for transgender persons in mainstream roles, representation, inclusivity, and acceptance become more of a business strategy.
---
🕵️ BEYOND ECHO CHAMBERS
For the Right:
By Raising Aurangzeb-Shivaji Binary At Kashi Vishwanath, Modi Indicates Divisive Agenda
For the Left:
Congress Fails To Script Story Of Opposition Unity
---
🏴 STATE OF THE STATES
Law against 'Witch Hunting' (Jharkhand) – Activists in the state are demanding a law for holding witch-doctors and tribals chiefs accountable. One NGO said nearly 50 people, mostly women, are tortured and killed every year in the name of witch-hunting. Per the National Crime Records Bureau data of 2019, the state ranks third in the country in witch-hunting. Activists say in addition to law, awareness is needed at the local level. Many such cases go unreported and tribals need to be held responsible.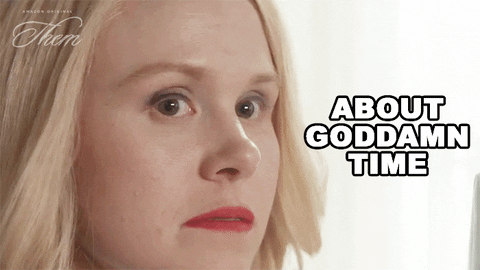 Notification of wetlands (Delhi) – The Wetlands Authority of the Delhi government is closer to notifying 10 wetlands out of over 1000 water bodies identified. A seven-member committee has recommended 10 wetlands. Among them are Sanjay Lake, Hauz Khas Lake, Bhalswa Lake, and Poth Kalan. Notified wetlands are protected by rules which prohibit some activities within wetlands like conversion for non-wetland use. The Authority has set a June 2022 target to notify all wetlands.
Free bus passes (Karnataka) – The state labour department is planning to issue free bus passes to construction workers under the 'Sahayahasta' bus passes scheme. Workers registered with the Building and Construction Workers Welfare Board already have bus passes issued by the Bangalore Metropolitan Transport Corporation (BMTC). The workers will need to submit registered identity cards and their Aadhaar cards, among other credentials.
Restoration of 1600-year-old Shivaling (Madhya Pradesh) – The Archaeological Survey of India completed the restoration of a 1600-year-old Shivaling. It contains one of the earliest recorded inscriptions of Sati. It is located in Eran village 160 km from Bhopal. It is believed to have been discovered in 1838 by Englishman TS Bart. The Shivalinga was in three parts for the past 70-80 years. Part of the restoration work was uniting the upper half with the pedestal.
Lessons on climate resilience (Meghalaya) – The Khasi community's indigenous food system offers lessons on sustainable food practices according to a United Nations Food and Agricultural Organisation report. Traditional food production is supported by shifting cultivation and avoidance of synthetic chemicals. Regulated by local governance, it is based on community-led landscape management. The community ensures that the local agrobiodiversity and ecological balance aren't disrupted.
---
🔢 KEY NUMBER
15% – The share of women pilots in India. It is above the international average of 5%, according to the International Society of Women Airline Pilots.