December 17, 2021
either/view ⚖️
Not a sweet deal
To: either/view subscribers
---
Good morning. Are rocket scientists and brain surgeons smarter than the average human? Research says probably not. Findings from an international pool of over 320 aerospace engineers and 72 neurosurgeons completing 12 tasks online, showed only neurosurgeons showed a significant difference with quicker problem-solving. Researchers concluded that everyone has a different range of skills. Some people are better at some things than others. Maybe time to put to rest the rocket science and brain surgeon idioms?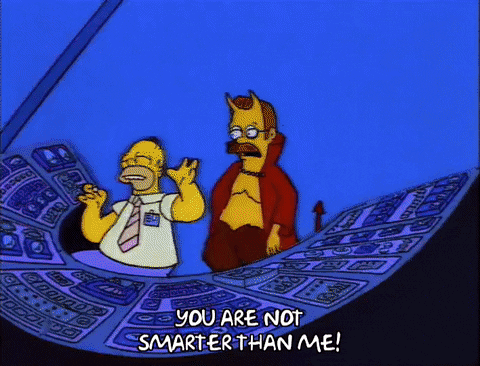 ---
📰

FEATURE STORY
WTO ruling against India on sugar subsidies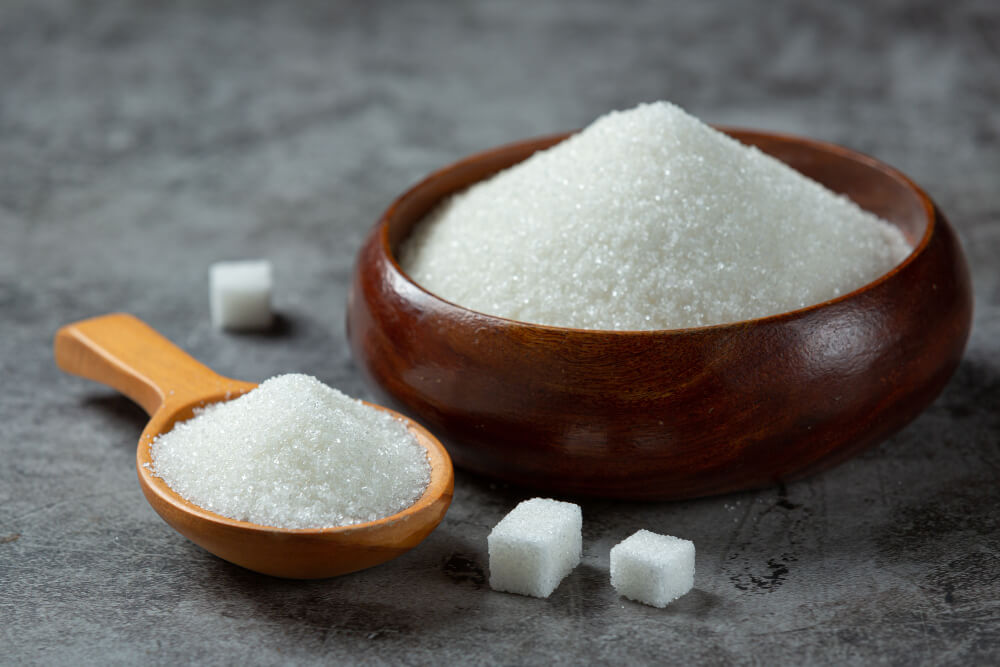 Adam Smith once said, "Every man lives by exchanging". In the international game of trade, we expect every country to play fair. Expectations don't often match reality. Trade has been a contentious issue. It is likely to be for years to come, so long as some countries have more resources than others.
In this light, the World Trade Organisation (WTO) can be seen as the umpire. However, in some cases, they overshadow the match. One side doesn't like a decision made by the umpire, and they lodge a protest. That is what is happening concerning India's dispute with the WTO on sugar subsidies. The latter has accused India of not conforming to global rules. India has hit back, saying the findings are unacceptable, and it acted per norms.
Context
Let's start with a basic primer on the WTO. Formed in 1995, it is the only global international organisation dealing with trade rules between countries. It has 164 member states representing 98% of global trade. WTO trade agreements are negotiated and signed by trading countries. The goal is to make sure trade is equitable, fair, and smooth. Keep in mind, this doesn't necessarily mean it interferes with domestic trade policies.
When it comes to trade, let's get specific – sugar. The world sugar market is considered to be one of the most volatile. According to the Canadian Sugar Institute, global sugar production is approximately 180 million tonnes. With billions in foreign subsidies, overproduction is a natural result. The surplus is dumped in the global market and negatively affects prices.
Now, to the case on hand. In February 2019, Australia wanted consultations on India's sugar policy. They alleged that India's domestic support and export subsidies for sugarcane producers were inconsistent with particular WTO rules and regulations. In March of 2019, Guatemala, Brazil, Costa Rica, Thailand, and the EU joined the consultations.
In July 2019, Australia formally asked the WTO to set up a dispute panel. It wanted the WTO to investigate if India's subsidies for domestic producers resulted in depressed global sugar prices. Keep in mind, India is the second-largest producer of sugar. In most years, India produces more than 30 million tonnes of milled sugar with the help of government subsidies. They alleged that these subsidies were in breach of its WTO commitments.
India's sugar policies breached WTO rules
After an investigation, the WTO panel submitted its findings to all parties involved. The report stated that for five consecutive sugar seasons, 2014-15 to 2018-19, India provided non-exempt product-specific domestic support to sugarcane producers. The permitted level is 10% of the total value of sugarcane production. It was above this.
Given how much sugar India produces, it exports a significant amount. With the help of export subsidies, India exports 6-7 million metric tonnes of sugar onto an already depressed world market. It leads to a 'price glut', a situation where the prices fall below the cost of production, resulting in losses. Dr Rob Johansson, Director of Economics and Policy Analysis at the American Sugar Alliance (ASA), said India has acted against the interest of other sugar producers.
If you're another sugar-producing country, you'll be understandably upset at India using domestic subsidies to dump stock on the world market. A global price decline will negatively affect farmers and producers. Australian Sugar Milling Council chief executive David Pietsch said India has to bring its subsidies in line with the WTO agreements. 
Another point the panel noted is that India has an obligation under Article 18.2 to notify the WTO's Committee on Agriculture about domestic support. India failed to do so.
WTO's findings are incorrect and inconsistent
The Ministry of Commerce & Industry said the WTO panel report was unacceptable. In general, it said all the necessary measures and policies to protect farmers' interests were consistent with WTO agreements and rules. Despite the ruling, the Indian Sugar Mills Association said it would have no effect on sugar exports.
On the issue of market price support that India provided, the issue was whether this fit within the definition in the Agreement on Agriculture – whether it exists only when the government buys or pays for the relevant agriculture product. India argued that the mandatory minimum prices aren't paid by the Central or State Governments but by sugar mills. Hence, they aren't market price support.
On the issue of export subsidies, India's position is that the policy in place over the past few years is as per the provisions of Article 9.1 (d) and (e) of the Agreement of Agriculture. These provisions have to do with subsidies to reduce the costs of marketing exports of agricultural products (including handling, processing, and international freight costs) and internal freight and transport charges on export shipments mandated or provided by governments on terms more favourable than for domestic shipments respectively.
Any notion that India is negatively affecting global prices is unfounded. In fact, India is expected to export 6 million tonnes of sugar this year. It will help keep a check on global prices, which are currently at a four-and-a-half-year high due to low output from Brazil, the world's top producer.
---
🕵️ BEYOND ECHO CHAMBERS
For the Right:
Modi Government's Decision To Write-Off Corporate Loans Indicates Its Pro-Rich, Anti-Poor Tilt More Than Ever Before
For the Left:
It's Not Either-Or: PM Modi Showed India Doesn't Have To Choose Between Economic And Cultural Mega Projects; It Can Do Both
---
🏴 STATE OF THE STATES
Record-breaking tea (Assam) – The Manohari gold tea of a tea estate in Dibrugarh sold for a record ₹99,999 per kg at the Guwahati Tea Auction Centre (GTAC). The orthodox tea is made with small buds and not from leaves. This year, the estate could only produce 2 kg due to climatic conditions, among others. The estate's owner Rajan Lohia said Assam is the perfect place for this tea production due to the quality of the soil. Historic startup (Jammu and Kashmir) – Srinagar-based logistics tech platform FastBeetle is now the first Kashmiri startup to raise $100,000 in a pre-Series A funding round. CEO and co-founder Sheikh Samiullah said the money will be used to expand operations in rural districts in the union territory, including South Kashmir and Jammu regions. The company provides inbound and outbound full-stack logistics services across thousands of pin codes in J&K. They work with more than 800 small and medium enterprises.
Pact with FAO for sustainable agriculture (Andhra Pradesh) – The UN's Food and Agriculture Organisation (FAO) has signed an agreement with the Andhra Pradesh government to train farmers in sustainable farm practices. FAO country director Tomio Shichiri said Rythu Bharosa Kendras (RBKs) will help bring revolutionary changes to the sector. The FAO will provide technical and financial assistance to RBKs in the state and training for farmers, staff, scientists on new technologies in the sector.
Girl child marriage problem (Odisha) – The National Family Health Survey (NFHS)-5 revealed the girl child marriage rate in the state is at 20.5%. In six districts, the rate is above the national average. Child marriage rates among boys are much lower at 13.3%. One official said the rate is increasing in tribal-dominated areas, and they need to be educated on this. The Ganjam administration has raided venues and stopped over 170 child marriages till December 2021. The state does have a target to eradicate the practice by 2030.
Climate change in new syllabus (Maharashtra) – The state government announced a new syllabus for classes 1-8 to include climate change. Under the Majhi Vasundhara Abhiyan, which aims to educate youngsters about climate consciousness, the Department of Environment and Climate Change and UNICEF have developed the 'Majhi Vasundhara' curriculum. State Environment Minister Aditya Thackeray said the curriculum is part of educating the next generation on the seriousness and urgency of climate change.
---
🔢 KEY NUMBER
₹76,000 crores – The amount set aside for incentives for the production-linked incentive scheme (PLI) for semiconductors in India. It comes at a time when the world is facing a severe semiconductor crunch.