November 17, 2021
either/view ⚖️
Cop out
To: either/view subscribers
---
Good morning. What's old is new again. In a subtle move, French President Emmanuel Macron reverted the blue in the country's flag back to its pre-1976 navy tone. Previously, it was a shade lighter matching the EU flag, which was decided by then-President Valéry Giscard d'Estaing in 1976. What's more interesting, the change happened a year ago and went unnoticed.
---
📰

FEATURE STORY
COPtivating Propositions: Who do we blame for this "weak" climate pact?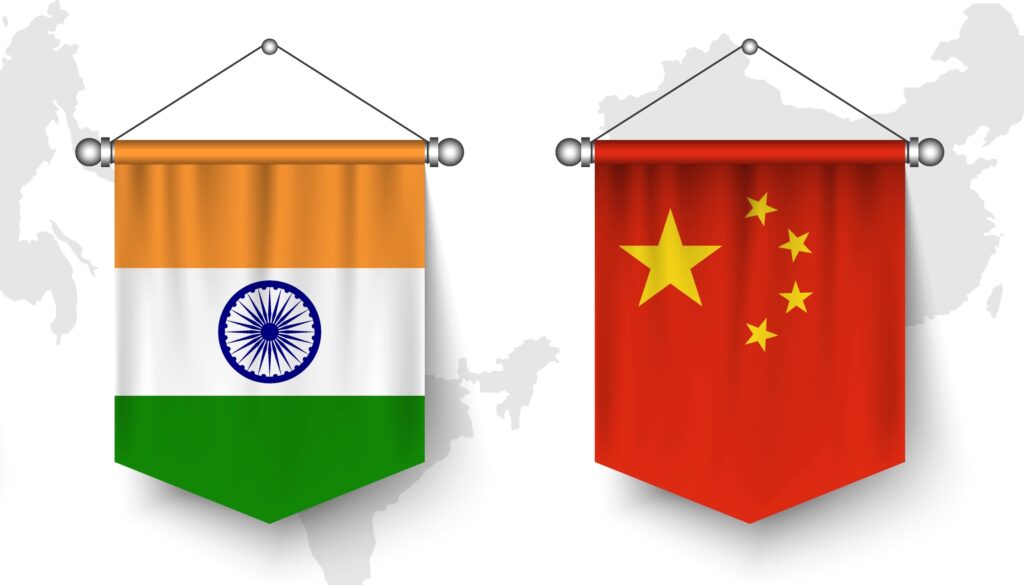 You know what's fun? Pointing fingers. Making a fist with your dominant hand and then extending your index finger to simply aggressively point at something just seems like a blast. So much so that even on the global scale, it's difficult to move away from old habits. Let's take the final text of the Glasgow Climate Pact as an example.
On the final day of COP26, India and China put aside their personal rivalries and called for the modification of a phrase. Instead of "phasing out" coal, they want to phase it down. Apparently, this was enough to break the international community's trust in South Asian nations. Now, given major polluting countries' already lukewarm commitments to protecting the earth, are India and China really that guilty? Or are our fingers just playing another game of broken compass?
Context
On Saturday, the UN's Climate Change Conference went into overtime trying to come up with a viable climate pact. A pact that would finalise the rules for the implementation of the 2015 Paris Agreement, the main objective of which was to keep global warming "well below" 2°C, limiting it to 1.5°C. While most of the rules and regulations mentioned in the COP26 Climate Change Pact were already agreed to in 2018, the issue of carbon markets remained unresolved. This is what the Glasgow climate deal tries to change.
For the first time in the history of this conference, coal and other fossil fuels were mentioned in the final pact. Specifically, the words "phasing out unabated coal". This is what ended up triggering the Chinese and Indian delegations. According to Merriam-Webster, the verb "phase out" means "to discontinue the practice, production, or use of by phases". For coal hungry countries like India and China, that felt rather one-sided and obviously favouring countries that have the capacity to do so. Thus, "phasing out" became "phasing down" and now, nobody's happy.
India and China must explain themselves
For those who believe that higher-ups don't really care about anything, watch COP26 President Alok Sharma tear up as he apologises for the "compromise" deal on the climate. That man cares. Looking at the way the pact was shaping up before India and China's intervention, Sharma genuinely thought the world was going to consign "coal to history". Most of us did. Phasing out would have stopped any new coal plants from coming up and redirected nations' attention to renewable sources. Instead, the final text calls for "accelerating the phase-down of unabated coal power and of inefficient subsidies for fossil fuels."
China used the "common but differentiated responsibilities and respective capabilities" argument or CBDR to oppose the phasing out. This essentially means that nations, while having common responsibility to deal with climate change, all have different capabilities to do so. This is something that India heartily agrees with. But this reasoning gets significantly worse once you remember that India has a strong coal lobby that the government would not want to upset. And, that this move essentially lets China, the largest carbon polluter, off the hook with nothing more than a tap on the wrist.
The way Alok Sharma put it, it seemed like he was cornered by India and China to serve up this compromise. He said, "it was my view that otherwise, we might end up with no deal at all. We would have lost two years of really hard work, and would have ended up with nothing to show for it for developing countries." This definitely doesn't look too great for us. And with the current climate pledges, the world is only "20% or 25%" closer to keeping to the 1.5°C limit. Considering coal is responsible for 40% of total greenhouse gas emissions, this does seem like a pretty big letdown.
A significantly unfair spotlight
While the Glasgow climate pact might be disappointing to some, it is important to note that it is in no way a failure. Even Alok Sharma believes that despite the "watered-down" goals, "it is still a historic achievement." Countries, under the pact, were made to rework their climate action plans for 2030. The amount of financial support for those that already are being affected by climate change has gone up. And, the pièce de résistance, for the first time ever, is the "language about coal" being included in the pact. Instead of focusing on these points, an unfair amount of attention has been paid to the reworked coal clause.
If anything, the tweaked "language about coal" made that specific clause "acceptable to all". A senior Indian negotiator also criticised it, calling it "the developed countries' effort to single out coal and leave other fossil fuels". The point of the matter is that all fossil fuels are bad and focusing on coal alone will not help. Thus, using coal-based power in a "low key manner" does help even the playing field a little bit. As Avinash Chanchal, senior climate campaigner of Greenpeace India has said, "the weakened draft reflected the lack of trust among rich and poor countries as previous commitments were not met".
When it comes to overall effectiveness, this pact is also considered to be the "least worst" outcome. In the weeks leading up to this text, developing nations were accusing their richer counterparts of "climate colonialism". In fact, the intensity of language surrounding coal wasn't even the biggest issue here. Both developing countries and climate experts have criticised the pact on its lack of "key actions" regarding the flow of "financial support from developed to developing countries". And if we're to learn anything from history, the threat of it repeating itself is real.
---
🕵️ BEYOND ECHO CHAMBERS
For the Right:
Ignoring Yogi Adityanath in Uttar Pradesh not an option for Modi-Shah
For the Left:
Congress infighting seems to have made the Punjab Assembly elections a more open contest all of a sudden
---
🏴 STATE OF THE STATES
Ambulances for cows (Uttar Pradesh) – The state government is planning to start ambulance services for cows. According to the state dairy development minister Chaudhary Luxminarayana, the service will be called 'Abhinav Ambulance.' If a cow is injured, an ambulance will reach the spot within fifteen minutes to treat it or transport it to a veterinary hospital. A budget has been allocated for 520 ambulances, making it the first state to offer such a service.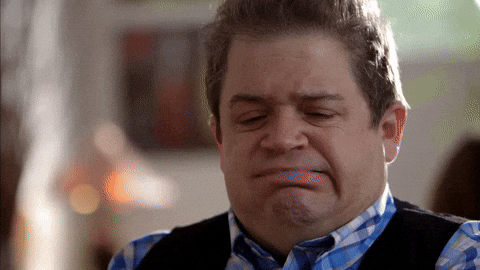 Sugar hartal (Kerala) – Why did households and shops in Kanichar Gram Panchayat in Kannur district go on a day-long sugar hartal? It was their way of marking World Diabetes Day. Panchayat president Antony Sebastian said the number of people with diabetes had risen since the pandemic set in as people's lifestyles were affected. As part of this initiative, hotels were encouraged to serve tea and coffee without sugar.
Cleanest state (Chhattisgarh) – Chhattisgarh now has the title of India's cleanest state. Not something new for the state as it received the title the past two years as well. The assessment was based on a survey of door-to-door garbage collection, waste disposal, garbage-free status, and citizens' feedback. Its 61 cities will also be recognised for their performance in these parameters. The reason for this could be the 9000 'swachhata didis' collecting 1,600 tonnes of wet and dry waste door-to-door. 
Dry villages (Rajasthan) – The people of two villages in the Rajsamand district have spoken. Residents voted overwhelmingly to permanently close liquor shops. It comes in the wake of a prolonged campaign by women in the village against alcohol consumption. The vote was unusual as the Rajasthan Excise (Closure of Country Liquor Shop by Local Option) Rules, 1975, was invoked for voting to occur. As a result, the shops will be closed and their licenses revoked from April 1, 2022.
Best air quality (Mizoram) – Aizawl, the capital city of Mizoram, has the best air quality in India. According to data from the Central Pollution Control Board (CPCB), it beat out over 130 other cities. As per its recording on Sunday, the city had an Air Quality Index (AQI) of 13. The data also showed 17 cities with AQI between 0-50, putting them in the 'Good' category.
---
🔢 KEY NUMBER
12.54% – The rate of wholesale inflation (measured as Wholesale Price Index) for October in India. It's a five-month high led by a rise in the prices of fuel, power, and manufactured products. It's an increase from 10.66% in September.