November 18, 2021
either/view ⚖️
Cast(e) aside
To: either/view subscribers
---
Good morning. India might get its first openly gay judge in a constitutional court. As LGBTQIA+ rights continue to be a "hot topic" in India, the community sure is making some striking moves. The Supreme Court collegium has now recommended "the elevation of senior advocate Saurabh Kirpal as a judge in the Delhi High Court." This comes after rejecting his candidature four times before, since 2018. If appointed, Kirpal will become India's first openly gay judge. This would not only do wonders for the LGBTQIA+ community but also make India re-evaluate some of its preconceived notions. It's about time we saw some rainbow reforms.
---
📰

FEATURE STORY
Jai Bhim – Essential Cinema Or Manipulative?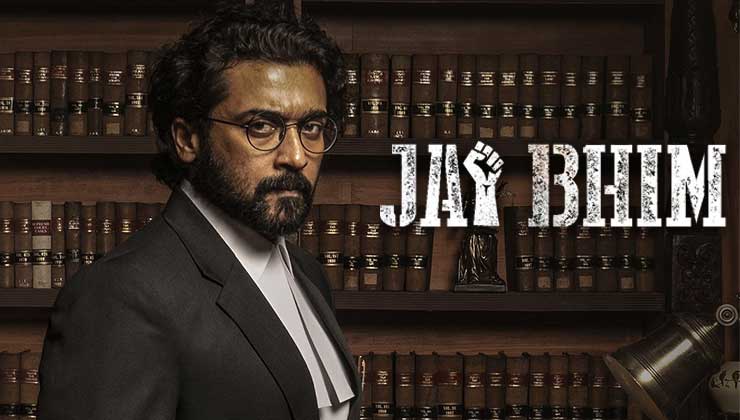 Academy Award winner Alejandro Gonzalez Inarritu described cinema as "a mirror by which we often see ourselves." Whatever the subject matter, the characters, their actions, and decisions can reflect the real world. Indian cinema is no stranger to this, despite sometimes stiff opposition to holding up that mirror. The latest movie in this storm is "Jai Bhim" starring actor Suriya and directed by TJ Gnanavel.
The Tamil film is now the subject of controversy. While the movie has gotten good reviews, even overtaking the Godfather to become IMDB's highest-rated film, some have taken offence. It's based on a 1993 real-life incident in Cuddalore of a missing person's case and the man at the centre, Justice K Chandru, who is determined to seek justice. Touching on violence against tribals and caste divide, touchy subjects, to say the least, some have objected to alleged defamatory scenes and portrayals.
Context
Tamil Nadu is often synonymous with cinema. It's very much ingrained in the state's ethos. It's a big, often messy soup that includes politics and culture. Separating politics and Tamil cinema is a lost cause, for better or for worse. It has been used to varying degrees of success by politicians to propagate ideas and politicise groups of people. After all, the state has had notable Chief Ministers in CN Annadurai, M Karunanidhi, and MG Ramachandran. They were no strangers to cinema.
It's sometimes said Tamil cinema doesn't necessarily differentiate between arthouse and mainstream cinema. Whether a movie is set in a rural area or an urban setting, audiences throng to the theatres. Tamil cinema isn't exactly shy about caste politics and narratives. Scholars have spoken about various welfare policies that have helped mobilise Dalits and backward castes.
Films from the 1950s to the late 1980s tackled themes of socioeconomic equality of different backward groups. In the 1990s, the state witnessed many incidents of caste violence. One reason was governments named districts, among others, after famous leaders. Many of them weren't considered caste icons. This period also saw movies with a nativist slant with celebration and valorisation of caste characters. But they confined themselves to internal struggles rather than any inter-caste disputes.
Since the mid-2000s, some films started to portray anti-caste subject matter. Directors were not afraid to tackle problematic issues surrounding caste. More recently, Kollywood has evolved in its treatment of caste issues. As K Ezhilarasan cites writer and author Imayam, only after Dalit artists have entered the industry have films from their perspective come up.
Problematic and manipulative portrayal
The movie garnered controversy for its portrayal of the antagonist. The Vanniyar Sangam issued a legal notice to the makers of the film. Their issue has to do with scenes that allegedly defame the Vanniyar community. For this, the Sangam's president has demanded an apology and a payment of ₹5 crores as damages.
Some history on the Vanniyar Sangam. It was established in 1980 by PMK leader S. Ramadoss. They've been engaged in a prolonged fight for social empowerment on behalf of the Vanniyakula Kshatriya community. To get specific, the incident at the heart of the film is the torture of a character in custody by a policeman. The allegations are that this policeman, seen as the villain, is depicted as belonging to the Vanniyar caste.
Another point that the notice sent to the filmmakers made was since it was based on real-life incidents, the characters' real names are used, with one exception. The policeman's name was changed. As the notice stated, his real name is Anthonysamy, a Christian. Another point of contention is the deliberate placement of an 'agni kudam' symbol on a calendar. The allegation is that it was purposefully placed to tell the audience that the policeman was Vanniyar.
Another critique from a reviewer said the film depicted torture scenes only to garner pity from the audience. The critic said the movie was manipulative in its use of background music, and just because it's based on tribals and their struggles, it doesn't make it a good film.
Misinterpretation of the film's intent 
As the film was released, it garnered praise, even from Chief Minister MK Stalin, no less. The portrayal of violence in cinema is often talked about from various angles and points of view. In this instance, it's a lower caste man tortured by someone of authority, perceived as upper caste. There's an argument to be made that depicting the torture of a lower caste person can rob them of their dignity. However, the filmmakers would've been criticised for not being truthful. In fact, the real Justice Chandru said the violence depicted in the film was meagre compared to real life.
The movie also doesn't present Suriya's character as a saviour. If one were to boil it down, the movie is a courtroom drama. It's focused on police brutality against tribals. Manikandan plays the role of Rajakannu, the character at the receiving end of police violence. He said people from the community he depicts were emotional, knowing that others will now know about their struggles and being left behind.
The character he depicts belongs to the Irular community. Jai Bhim is the only source of mainstream documentation on the violence against and struggles of the Irular people. Even regarding the assertion about the symbol, the filmmakers altered it to an image of Goddess Lakshmi. Suriya, in his reply to Ramadoss, said authorities irrespective of their community, tend to misuse their power. He didn't want the movie to be politicised.
Despite the controversy, Suriya has the industry on his side. The Tamil Film Active Producers Association (TFAPA), the Film Employees Federation of South India (FEFSI), and the Tamil Nadu Movie Makers Sangam (TNMMS) have lent their support. Various actors have taken to social media to extend their support to him and the film.
---
🕵️ BEYOND ECHO CHAMBERS
For the Right:
The culture war against meat-eaters
For the Left:
When Babur who hated India and Indians is a patriot and Vedic people who adored this land are aliens
---
🏴 STATE OF THE STATES
Divine monetisation (Tamil Nadu) – The state government is trying to "monetise the assets owned by religious institutions". This move would fall under the Hindu Religious and Charitable Endowments (HR&CE) Department that would look into "productively utilising" those assets. The temples are known for owning "large parcels of land comprising of commercial, residential, mixed residential, agricultural categories, among others". The HR&CE Department would just make sure that these lands don't go to waste. Monetising them could actually help in the upkeep of the institutions themselves.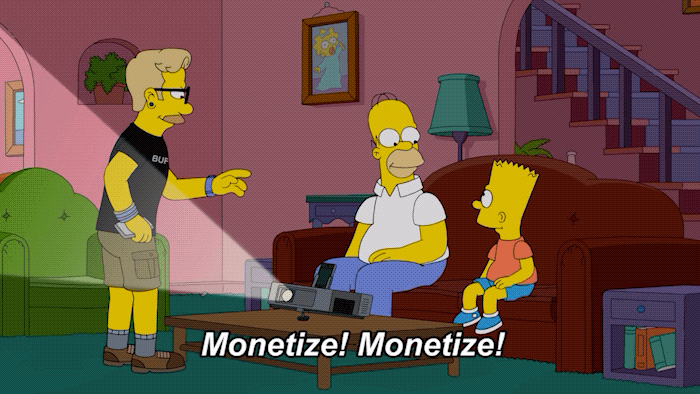 Dealing with border issues (Assam) – The Meghalaya and Assam governments are trying to finally put an end to their longstanding border dispute by December of this year. On Tuesday, the two states' cabinet ministers, along with their chief ministers, visited Langpih. It is one of the many disputed areas in the states' border problem. This meet shows the "positivity, friendship, goodwill and the commitment to the people of both the states" from their governments. Meghalaya CM Conrad K Sangma even called this a "historical moment". Looks like there's some hope in sight for the people in the disputed areas.
Bridging selflessly (Odisha) – This is the story of a tribal boatman in the state's Koraput district. Boatman Jayadev Bhatra used to get people from one side of the Indravati river to the other on his country boat. But, as time is a stubborn illusion, his boat soon became too old to make that trip on a daily basis. So, what did he do? He built a 100m long bamboo bridge over the river by mortgaging his sugarcane farm. What did the government do on being informed multiple times about the need for a bridge? They "made a preliminary survey". That's it.
"Murdering" the RTI (Haryana) – Right to Information (RTI) activists have accused the state government of "murdering" the law by issuing "unconstitutional diktats". Apparently, the state hasn't done enough and doesn't plan on doing anything to implement the RTI properly. Out of the 11 Information Commissioner posts, 6 remain vacant. And, as of April 12, the government made it necessary to submit one's identity proof for an RTI application. This goes directly against State Information Commission directions, making this amendment unconstitutional.
Marathi is a must (Maharashtra) – The state's education department has told its divisional-level officials to issue fines of ₹1 lakh to schools that haven't made Marathi a mandatory subject yet. While state board schools were already teaching the language to students, non-state boards have introduced the language as a subject for classes 1 to 6. As per the Maharashtra Compulsory Teaching and Learning of Marathi Language in Schools Act, 2020, schools in states are required to teach it in classes 1, 2, 6 and 7 from this academic year onwards.
---
🔢 KEY NUMBER
8.7% – According to Fitch Ratings, India's GDP is expected to rise by 8.7% by the end of FY22. This should go up to 10% in FY23. They even said that the nation's "rapid economic recovery from the Covid-19 pandemic and easing financial sector pressures" are aiding a healthy growth in the economy. All of this must be taken with a grain of salt as it comes in between "lingering uncertainty" in general.