November 30, 2021
either/view ⚖️
India's report card
To: either/view subscribers
---
Good morning. Remember all those early 2000s animated movies about bugs having feelings? Well, scientists believe that there might be some truth to them.
According to Scott Waddell, professor of neurobiology at Oxford University, insects are capable of experiencing a "remarkable range of feelings". Turns out, fruit flies pay attention to and learn from their peers, bumblebees can be "pleasantly surprised", and honeybees become "cynical" when agitated.
In fact, the UK government even proposed a bill that would protect their close evolutionary cousins, lobsters and crabs, from being boiled alive. Why? Because they're officially recognised as sentient beings.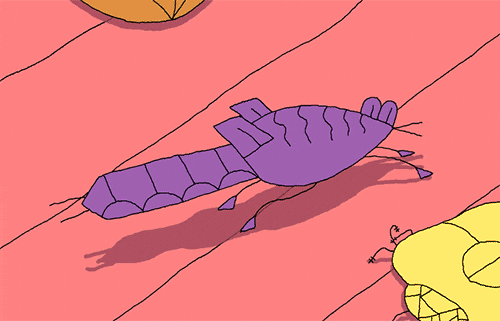 ---
📰

FEATURE STORY
Decoding the National Family Health Survey – 5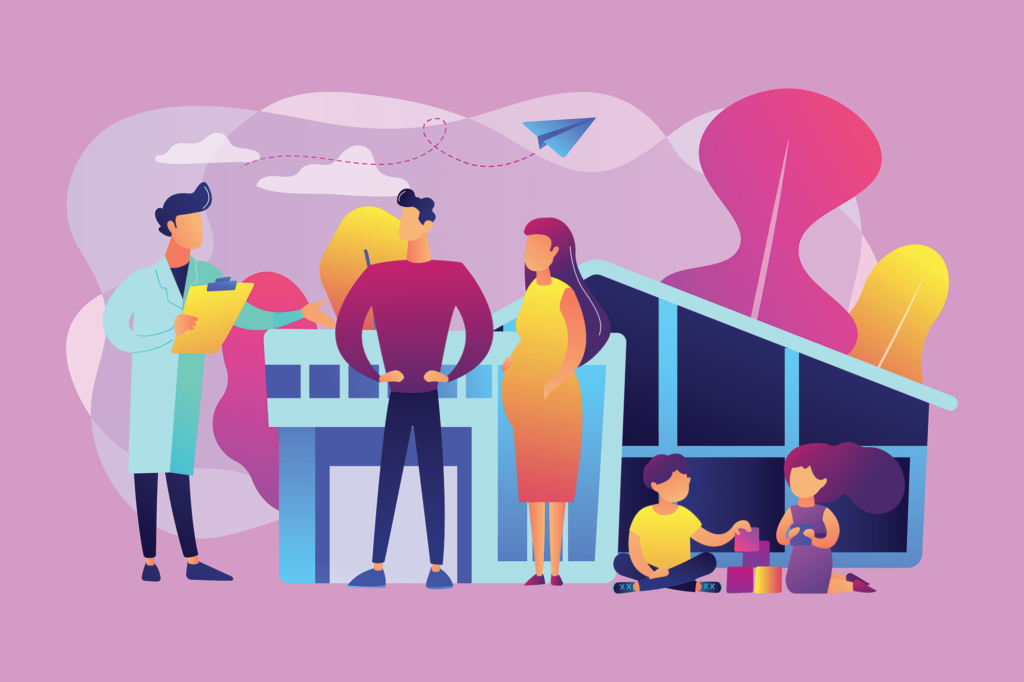 Getting your report card in school can be a stressful experience. Improvements in some areas, stagnation or decline in others. India has something similar. Periodically assessing health and social development is important for any country. A country is only as good as its people. Their progress is measured through various parameters and interpreted from different points of view. In a country of more than a billion come complexities in figuring out the indicators of progress. There is no guarantee that it is going to paint a rosy picture throughout.
The report card for India comes in the form of the first phase of the fifth round of the National Family Health Survey (NFHS-5), covering six lakh households. It provided valuable insights to economists and policymakers alike. The information revealed a mixed bag. Some indicators trended positive while others not so much. This is the heart of the issue – whether the results are an overall positive or point to significant areas where we've fallen short.
Context
First, a little backstory on this. The NFHS is a country-wide survey conducted by the Ministry of Health and Family Welfare. The International Institute for Population Sciences serves as the nodal agency. The first such survey was conducted in 1992-93 in three phases. It collected information on population, health, and nutrition with an emphasis on women and children.
The second survey was conducted in 1998-99 in all twenty-six states. This time, information on the quality of health and family planning services, domestic violence, reproductive health, anaemia, and women's nutrition were included. The third one was conducted in 2005-06 in all twenty-nine states. The fourth was conducted in 2015-16. For the first time, all six union territories were taken into account.
No doubt, the survey has been a tool to gauge various population, health, and economic parameters. It is one of the pillars of health planning and policy-making in India. The process is done through questionnaires on a district level by volunteers across the country. Are the methodology and tools used perfect? No, there is no guarantee of that, as pointed out by Dr Sylvia Karpagam in this 2019 column. She pointed out shortcomings of the NFHS – poorly trained field researchers, lengthy questionnaires, among others.
Reasons to cheer
Let's start on a general level. Comparing NFHS-5 to its predecessor shows improvements in some areas – educational attainment, institutional deliveries, vaccinations, infant mortality, to name a few. You can certainly debate whether they are on the scale needed. But progress is progress. It is worth touting this given the state of healthcare infrastructure in the country, which the pandemic exposed.
Some would say the biggest positive is the total fertility rate – 'the average number of children born to a woman during her lifetime.' This has been declining for some time and has now fallen below the replacement rate of 2.1. What this means is that the total population has stabilised across India. It will hopefully deter politicians from playing politics on this issue and announcing coercive population control policies. India has come a long way since committing to a rights-based approach to family planning at the 1994 International Conference on Population Development (ICPD).
Another data point of note is the sex ratio. Nationally, there are 1,020 adult women per 1,000 men for the first time. It is vital to delve deeper here and look at the sex ratio at birth (SRB). Nationally, the SRB improved from 919 girls to 1000 boys in 2015 to 929 girls to 1000 boys in 2019-20. What will hinder improvements in SRB are preferences for sons and a preference for small family size.
Some other positives show that more women own cell phones, have bank accounts, and have access to contraception and hygiene facilities than ever before. In terms of vaccinations against childhood diseases, it reaches most in the relevant age group.
Reasons to worry
Before we delve into the shortcomings of the survey, here is something to know – India doesn't spend much on healthcare and education. According to the Economic Survey 2020, the government spent 1.6% of its GDP on healthcare. For education, it was 3-3.5% for 2019-20. Experts say the ideal amount should be 6% of GDP. So, this itself is something that needs to be addressed.
Now coming to the survey. For children under the age of five, incidences of anaemia have worsened from 58.6% to 67% across all states. The WHO has characterised anaemia as a serious public health concern. On health and nutrition, there is reason to worry. The pandemic has disrupted and worsened services that provide balanced nutrition for children.
This tracks with previous findings. The Ministry of Women and Child Development previously stated that over 33 lakh children in India are malnourished. The Global Hunger Index ranked India 101 out of 116 countries. Any gains in childhood nutrition were minimal. However, another worrying sign was men and women aged 15-49 who had an above-normal Body Mass Index (BMI) increased by 4%. This is linked with an increase in obesity.
When it comes to women's livelihoods there are causes for concern. Their share in the workforce is still low. While access to health insurance has improved, it is still very inadequate. Tobacco use among women has increased by four times in the past five years. Some of the more disturbing findings concern domestic violence. Over 30% of women from 14 states and union territories justified men beating their wives under certain circumstances. Also, over 70% of women in 11 states and one union territory didn't tell anyone about the violence they experienced.
---
🕵️ BEYOND ECHO CHAMBERS
For the Right:
The reach of intolerant minds
For the Left:
How Communists invented Hindu nationalists' Hitler connection to hide their military alliance with Nazis
---
🏴 STATE OF THE STATES
Turning banes into off-roading boons (Nagaland) – The state government has decided to use its bad roads and rough terrain to its advantage. They are planning to turn it into an "off-roading business model" which is expected to generate ₹100 crores annually. The state's Commissioner and Secretary of Tourism I Kitto Zhimomi said that they "have good roads for off-roading and need virtually no investment in terms of infrastructure. All we need is to build capacities in villages." Inspired by USA's South Dakotan city, Sturgis, the state is trying to be the "off-road capital of the world."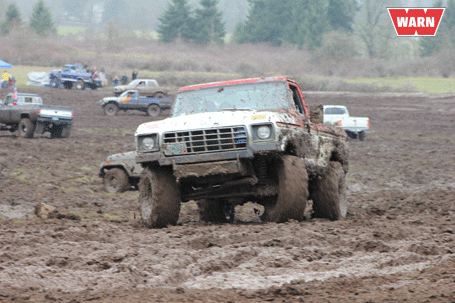 Boarish behaviour (Punjab) – The farmers of Punjab are now facing a whole new problem that needs urgent attention – the growing population of wild boars. Farmers are now worried about their crops because the boars like to come in and upturn anything of value on the fields. Some farmers say that "these animals destroy more than they can consume. They aggressively charge at us, if stopped." While the government has already allowed the hunting of wild boars, it is set to bring up issues of relief claims for the same. Where is the boar-loving Asterix when you need him?
More cow reforms (Madhya Pradesh) – The state government has made it very clear that in Madhya Pradesh, cows matter. From now on, district collectors will have to request permission from the state's Gaupalan and Livestock Promotion Board before allotting government land to developmental projects. This was done to make sure that the cows have enough grasslands available for grazing. Oh, to be an indigenous cow loitering around Madhya Pradesh!
The curious case of bogus doctors (Maharashtra) – In a suo motu action, the state Lokayukta has started looking into the rising number of "bogus doctors" in Maharashtra. A bogus doctor is one who practices medicine without a legitimate degree. According to a list submitted by Maharashtra's Council of Homeopathy, more than 180 bogus doctors were found out and removed from their lists in January. The Medical Council of Maharashtra has been directed by the Lokayukta to present a report about the same on February 21, 2022. These bogus doctors are supposedly setting up their practices in "slum areas", to leech off the vulnerable.
Hyping the community (Telangana) – Hyderabad's underground hip-hop scene is focusing on serious rebranding while positively affecting the community at large. Rap artists are now visiting orphanages to help the children express themselves through sick bars! Rhyme and rhythm have widely been used by therapists to help patients express themselves better. The rappers of Hyderabad are doing a similar thing. They are organising physical fitness sessions for the children, along with expressive arts therapy sessions to introduce them to the world of rap and hip-hop.
---
🔢 KEY NUMBER
₹90,000 crore – Union Civil Aviation Secretary Rajiv Bansal has announced that India's airport sector will see a five-year investment of ₹90,000 crores. About ₹20,000 – ₹22,000 crores will be given by the Airports Authority of India (AAI) while the rest is expected to come from the private sector. After being severely hit by the Covid-19 pandemic last year, this investment is sure to fly a long way.