December 1, 2021
either/view ⚖️
All Jokes Aside
To: either/view subscribers
---
Good morning. 47-year-old Steve Verze got the gift of sight this holiday season. The Brit became the first person in the world to be fitted with a 3D-printed eye. It is the first fully digital prosthetic eye created for a patient. It was designed to have a clearer definition and depth in the pupil. 3D printing has the potential to cut the time in half that it takes to make a prosthetic eye.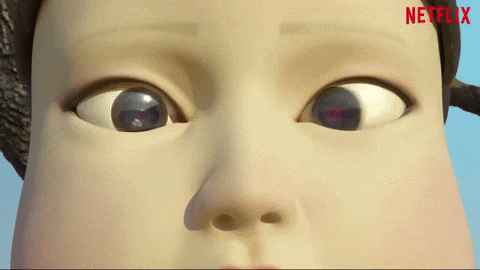 ---
📰

FEATURE STORY
The Lost Show of Munawar Faruqui: How real was the threat?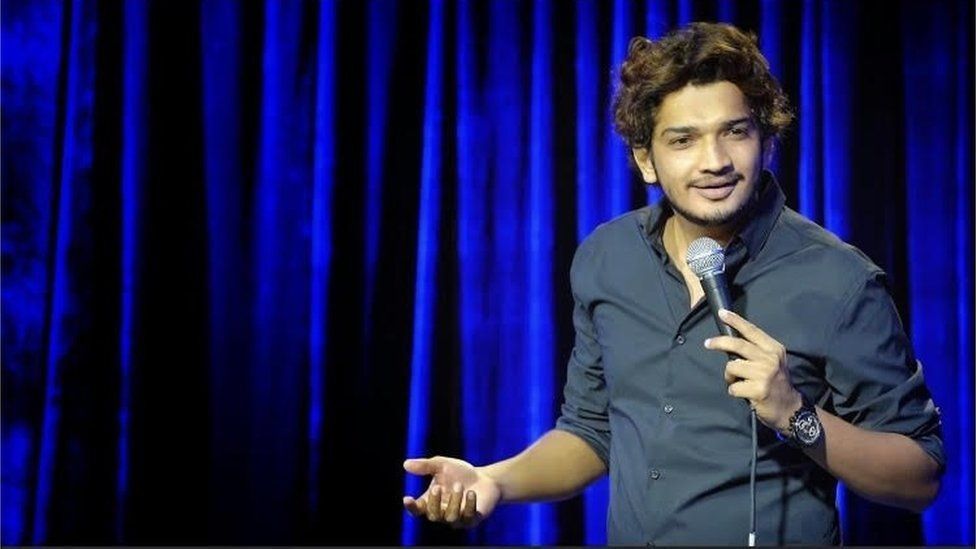 The year is 1961. You're a local comedian who is known for mildly racy and socially critical sets. While your audience seems to love you, the authorities… yeah, they're not too keen. And as of late, even the scrappy back-alley joints aren't willing to host you due to law enforcement's incessant interference.
Oh, we're sorry. Did we say the year was 1961? It's actually present-day India and being a comedian is still somehow way more difficult than it needs to be. From the days of alt-comedian extraordinaire Lenny Bruce to Munawar Faruqui today, comedians are still expected to deal with hecklers and state officials in the same breath.
In any functioning democracy, both the "offender" and the "offended" are meant to be listened to. But, the amount of attention we're willing to give each party is really what matters. So let's get into it. Let's actually try to figure out what happened with Faruqui's cancelled shows.
Context
For the uninitiated, Munawar Faruqui is an Indore-based stand-up comedian who, like several other Indian comics, is no stranger to controversy. Earlier this year, five people including Faruqui were arrested before he went up on stage to perform. The charge was that he had organised an event without permission, flouted Covid-19 safety norms and egregiously hurt religious sentiments. He was granted bail by the Supreme Court a month later.
Since then, Faruqui has had to cancel several shows due to "threats from Hindutva groups". In the last two months alone, 12 of his shows were called off. Things reached a boiling point on Sunday, November 28, when one of his shows that had already sold more than 600 tickets was cancelled in Bangalore. Why? Because the Ashoknagar police wrote a letter to the organisers of the show as the comedian is a "controversial figure" and can disrupt "law and order".
The surprising thing about this is that Faruqui's show, "Dongri to Nowhere", had already been performed at the Good Shepherd auditorium before. In fact, the comedian has performed this specific show at least thrice in Bangalore in the past year. It's just that the police didn't seem to mind so much then.
The safety of all trumps the performance of one
"There is credible information that several organizations opposing this stand-up-Comedy show performed by Munawar Faruqui, this could create chaos and could disturb the public peace and harmony which may further lead to Low & order problems. Therefore it is suggested that you should cancel the Mr. Munawar Faruqui stand-up – Comedy show (sic)". This is what the police's letter to the organisers of Mr. Munawar Faruqui's show had to say about the same. A strong recommendation meant to keep the general public safe, given the alleged "controversial" nature of Faruqui's statements.
In the past few months, Faruqui himself had called off several shows after receiving threats of vandalism and protests from right-wing organisations. In Raipur, the Bajrang Dal had written to the police stating that if law enforcement didn't stop his shows, they would. In Goa, the Hindu Janjagriti Samiti said that shows like Faruqui's "create acrimony in the state". This was followed by 500 people threatening to "set themselves on fire" if his shows took place. Obviously, all the shows set to take place in Raipur and Goa didn't happen.
This time, the Bangalore police had gotten wind of a similar situation brewing from the Hindu Janajagriti Samiti. So, the rationale behind this cancellation can be understood. Since Faruqui's arrest in January, this added pressure has become a mainstay of his comedy career. The man was literally arrested for allegedly making fun of Hindu gods. Even though officials had made it clear that there were no evidence or eye-witness accounts that backed those claims, the seeds of hate were already sown. And now, safety simply matters more.
The law is the real joke here
This whole ordeal in Bangalore has happened due to a little known thing called "pre-censorship". Something that the Supreme Court has, time and again, told law enforcement to stay away from. While, sure, the police are supposed to maintain peace in society, that maintenance cannot be done by a "prior restraint on an act of speech." That is basically what has happened to Munawar Faruqui on several different occasions.
In the S. Rangarajan vs. P. Jagjivan Ram (1989) case, the apex court said, "What good is the protection of freedom of expression if the state does not take care to protect it? …it cannot be suppressed on account of threats of demonstration and processions or threats of violence. That would be tantamount to …a surrender to blackmail and intimidation." All through last year, Faruqui has had to cancel his shows or had his shows cancelled for him because of "blackmail and intimidation" from right-wing groups. Something the police should have been focusing their attention on anyway.
In the letter, the police even say that they have received "credible information" that Faruqui's show would disturb public peace. This isn't the first time law enforcement has cited intelligence reports for justifying their cause. But when it comes to the law, there is nothing that points to the infallibility of intelligence reports. A lot of the time, the courts even dismiss these reports due to "biased subjectivity". Mind you, this isn't exclusive to India. All over the world, the "servility of the bureaucracy to the political masters in power at a given point of time" is an important factor to keep in mind when it comes to them.
A major point the police, at least in Bangalore, kept bringing up was that Munawar Faruqui is now a "controversial figure". The fact that he and his statements are deemed "controversial" immediately made him a security threat in the eyes of law enforcement. Now, Indian law doesn't define "controversy" or its adjective form in any way at all. "Controversy" is a societal phenomenon and can include any number of opposing expressions. Doesn't matter if it comes from a comedian or a major political figure. The fact that Faruqui has a criminal record shouldn't and doesn't inflict on him the loss of livelihood.
---
🕵️ BEYOND ECHO CHAMBERS
For the Right:
Why BJP stronghold Agra is having second thoughts
For the Left:
Narendra Modi showed good intent with farm law repeal, now he should showcase strong, decisive leadership
---
🏴 STATE OF THE STATES
Studying the epics (Punjab) – Punjab Chief Minister, Charanjit Singh Channi, announced the setting up of an exclusive centre for research on the Ramayana, Mahabharata, and the Bhagavad Gita. The centre will showcase the messages of the three Hindu epics. Channi said it can help disseminate the message of the epics to the masses. He also said he will be doing a PhD in Mahabharata.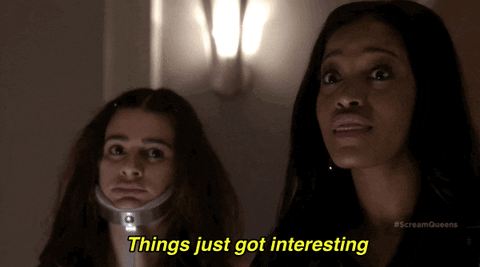 Uniform mass crisis (Kerala) – The Syro-Malabar Catholic Church is in a crisis. It has to do with the implementation of a uniform method of offering Mass. Bishops and priests from across the state criticised the directive from Church head Cardinal George Alencherry on the uniform Mass code. For decades, dioceses under the Syro-Malabar Church followed different modes of celebrating Mass. With the uniform code, all bishops and priests have to perform it facing the altar. The issue has triggered protests in many dioceses.
Preventing wildfires (Odisha) – The state government has issued standard operating procedures (SOPs) to prevent wildfires in 2022. The Forest and Environment department mandated the formation of a district-level action plan on forest fire management. The focus will be on zero repeat fire points in vulnerable areas. Divisional Forest Officers (DFOs) will map vulnerable areas, including villages near forests. Between January and March, more than 500 fire points were detected in Similipal Tiger Reserve and its surrounding areas.
Climate change-induced migration (Rajasthan) – The state is witnessing increased migration due to climate change and its effects on socio-economic conditions. It was revealed in a report by the UK-based International Institute for Environment and Development. It stated that 28% of households have at least one person migrating twice a year due to drought-related conditions. The majority of the migrants head to Delhi, Madhya Pradesh, and Jammu for work. Experts said more people will follow suit in the future.
App to call police (Nagaland) – The Director-General of Police (DGP) Nagaland, T John Longkumer, launched the 'Call Your Cop' app. As technology has become vital for the police in preventing crime, the mobile app aims to bridge the gap between the police and citizens. It will allow citizens to get in touch with the police easily. Officers will get handsets with designated mobile numbers. The app also has security features that make it difficult to hack, per officials.
---
🔢 KEY NUMBER
716% – The rate of increase in a small-cap cryptocurrency called Omicron. It increased in value over the weekend as the WHO named the new COVID-19 strain Omicron.