July 26, 2021
either/view ⚖️
Master plan
To: either/view subscribers
---
Good morning. Dowries have become an inevitable societal problem today. Dowries in the form of cash, gold or even properties are nothing new to us. But a living being?
Recently in Maharashtra, a man was booked for demanding a tortoise with 21 toenails and a black labrador as dowry!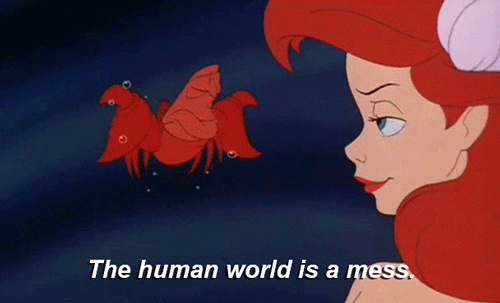 ---
📰

FEATURE STORY
Delhi Master Plan 2041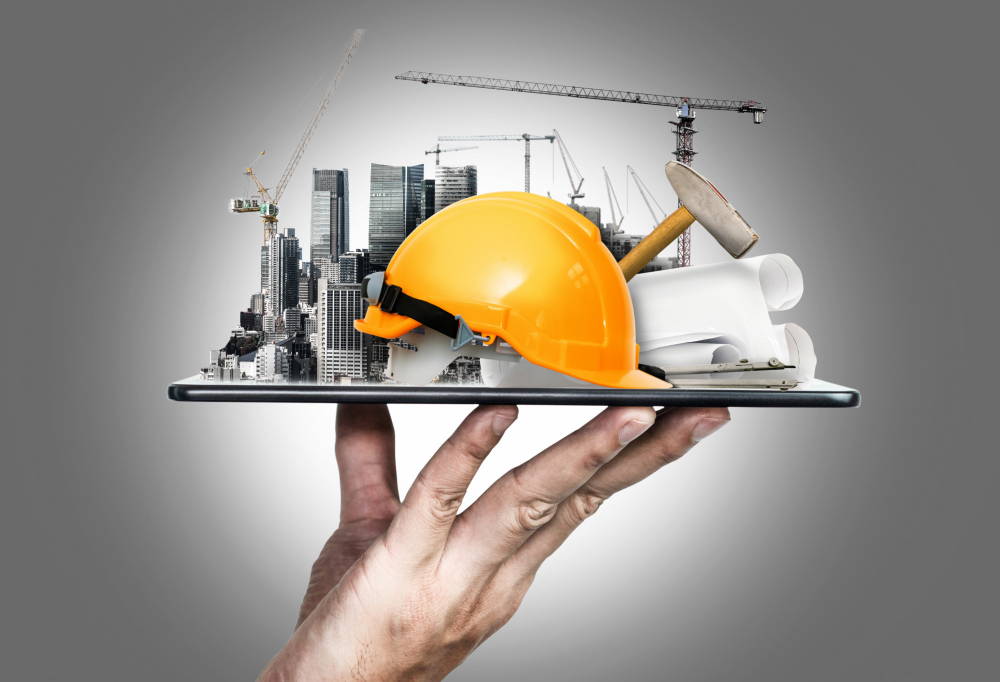 A bustling city with improved facilities, nightlife, housing for all, green surroundings and lesser traffic. Wow, the Delhi Master Plan 2041 sounds exactly like the dream city for us.
The vision of the Delhi Master Plan is to foster a 'sustainable, liveable and vibrant' future city. The plans include several sectors with a major focus on housing, parking facilities and developing workspaces. However, critics claim that the plan overlooks informal workers and ignores several impracticalities.
Context
The Draft Delhi Master Plan 2041 was released by the Delhi Development Authority (DDA). The draft was published online and DDA invited suggestions from the general public. The suggestion window was supposed to end on July 23, but was extended to August 23 due to public demand.
To begin with, a Master Plan isn't a new concept in India. Adopted largely based on a few UK plans, these are the official planning tools that are used for growth and development of cities across the country. The DDA was the first to be set up in India. The Delhi Master Plan 2021-2041 is the fourth of its kind, dating back to the first plan initiated in 1961-1981.
Before we debate upon the draft and its details, there are a few key points you should know about the plan. Firstly, let's look at the norms based on which it has been drafted. The plan was devised based on population as mentioned in the 2011 census. The authorities also estimated the population to be around 28-30 million by 2041 and made plans accordingly.
Secondly, the draft was planned such that by 2041, Delhi would become a 24*7 Metropolitan city. It further introduced proposals to reduce traffic congestion, pollution and make Delhi a people-friendly place. Now, you might be curious to know how exactly the Master Plan has laid the foundation for such goals.
Reimagining Delhi as a smart and modern metropolis
Well, while planning a project, the first thing we would do is define the focus areas. And rightly so, this Master Plan is essentially focused on 5 key spaces. These include converting heritage sites to lively hubs, housing developments, creating a safe nightlife, modernising friendly workplaces and restoring the beauty of the Yamuna river.
Another highlight of the plan was that the Draft became more people-centric and very futuristic. It focused more on public transportation, cycling and walking. Its 'parking plan' would impress you. Unlike previous plans that emphasized more space for cars, this would prioritise parking in a way that doesn't trouble the movement of vehicles and pedestrians. For example, it proposed the prohibition of parking in narrow lanes, thereby, ensuring active space for transport. Additionally, there was also room for bus connectivity to remote areas and increased metro rail services.
We all know that Delhi is well known for its ancient monuments. However, such monuments remain only as a tourist attraction. According to this draft plan, these monuments and ancient buildings would be remodelled into lively places to enhance the living experience in Delhi. These would encompass informal markets, cafes, food courts and a lot more. Traditional crafts, artforms and other products would also be promoted.
The plan gets interesting with modernising workspaces and the idea of a 'night life'. Just like every metropolis city, Delhi business centres are congested. Also, people spend a lot of time commuting to workplaces. With this proposal, new gender-friendly streets, co-working spaces, e-commerce warehouses and child care facilities would be introduced. Modelled on other world-class cities, this plan suggested boosting more business activities at night time and encouraged nightlife. The Master Plan proposed 24*7 restaurants, small night cafes, night walks and cultural festivals. 
The Yamuna river caused a lot of pollution in the city, as around 24 major drains flowed into the river. Through this plan, these drains would be diverted into sewage systems and the riversides would sport spaces for walking and cycling trails. Last but not the least is the plan's housing proposal. As if to reiterate 'The Roof for All' idea, the plan proposed ensuring houses for all Delhites including migrants. 'Land pooling' in urban areas has been suggested. This would provide 1,70,000 houses. Notably, the plan also proposed affordable rental facilities for all income groups, service apartments and shops for migrant upliftment and night shelters for homeless people.
Flaws of the Draft Master Plan 2041
One of the main concerns of the people was that since the draft was released online, several people would not be able to access it and that means a large number of opinions would remain unheard.
Secondly, there was mounting criticism over the population-based norm on which the whole plan was structured. Researchers emphasised that planning should not be done based on population, instead it should be based on 'areas'. You might wonder why. For example, the population of a residential area and an industrial area might be the same, but their needs would be different. Therefore, an area wise plan would best suit Delhi.
Let's start by pointing out one of the major attractions of the plan – housing facilities. Under the land pooling method, 40% of the land would be taken for infrastructure development and the rest would be given back to the owners. The trouble here is that if this happens, there would be fewer open spaces and more water shortages. The housing plan was crafted on the calculated demand of 34.5 lakh houses. But no details were given on who these houses would be for, raising doubt over the benefits that the Economically Weaker Section (EWS) would get.
The project on the Yamuna river faced its share of criticisms. Activists claimed that farmers and fishers who made their living using the river would suffer. They questioned if one could not encourage both farming and jogging. They also asserted that acquiring 'vacant land' would reduce farmland and affect urban farming. Menon, a senior fellow at the Centre for Policy Research opined that the push for commercialisation in residential areas was at the cost of erasing agriculture and denying housing for the poor. 
Another major concern was 'safety for women'. Social groups like Main Bhi Dilli and others criticised the plan as 'gender blind'. While nightlife was a great initiative, it lacked essential planning to make it safe for women. Further, they demanded that a separate chapter be dedicated to women safety in the Master Plan.
---
🕵️ BEYOND ECHO CHAMBERS
For the Right:
Tablighi Jamaat: Orders against Times Now, two other channels show how self-regulation can work
For the Left:
The 'Om Shanti' vs 'RIP' debate: How it is symbolic of a cultural shift and liberals are powerless to stop it
---
🏴 STATE OF THE STATES
Cultural roots (Uttar Pradesh) – You can take an Indian out of India, but you cannot take India out of an Indian. That's how strongly rooted we are in our culture. Keeping this in mind, the government went a step ahead and has planned a world-class university for higher education in Indian heritage. The Indian Institute of Heritage, which will be built in Noida is under plans of becoming a Deemed to be University. The Institute is aiming to foster research and development in the field of heritage.
Strength of Schools (Tamil Nadu) – When it comes to the schooling of their children, most new age parents opt for private schools. This has been the increasing trend in Chennai for the past 10 years. But during the pandemic, almost 25,000 students shifted from private and government schools to the Greater Chennai Corporation-run schools. With this sudden change, the Corporation schools now have 1.03 lakh students under their wings. After 2011, this is the first time they have over 1 lakh students. Free education, quality teaching and financial support are the benefits that are drawing in more students to Corporation schools.
Fear Factor (Odisha) – We all have our own ghastly phobias. What happens if your worst fear comes true every single day? Kendrapara farmers dread going to their fields as they have uninvited guests in the form of crocodiles. The monsoon season is the nesting period for crocodiles. So they find cosy riverside villages and lay their eggs there. Little do they know that their presence triggers fear among the humans. Who do you think has to be careful now – crocodiles or farmers?
Bottoms up (Assam) – The Guwahati administration has killed two birds with one stone by introducing home delivery of liquor. By delivering liquor directly to homes, they have planned to promote social distancing as well as curb illicit liquor consumption. The areas within the Municipal Corporation can now order licensed liquor anytime between 11am and 10pm. The only rule is you have to literally be at home to get the alcohol. No educational institutions, government offices, public or religious places can avail this option. And yes, you can order only 3 litres at a time.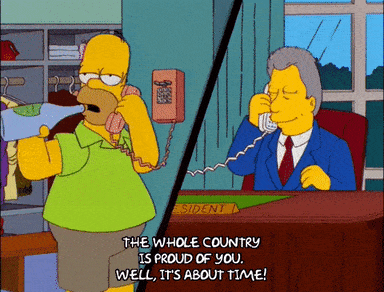 Ship of woes (Gujarat) – We can never trust our machines completely. Remember that time when your laptop hung up right before your presentation? You get the point. Unfortunately, a machine failure led to the sinking of the cargo ship MV Kanchan. The failed engines risked the lives of 12 crew members. Luckily, they were rescued by a nearby vessel. Can we ever trust the machines completely?
---
🔢 KEY NUMBER
$10.15 billion – The magic of Indian startups has weaved a total of $10.15 billion funding in the first half of 2021. YourStory Research predicts that the startup funding could reach nearly $12 billion to $17 billion by the year end. Cheers to all the enthusiastic entrepreneurs!