March 11, 2022
Good morning. In today's either/view, we look at whether the government's code of ethics for digital media companies is aimed to protect consumer interests or is an attempt to stifle free speech. We also look at why Bihar has been forced to dilute some of its prohibition laws, among other news.
---
📰

FEATURE STORY
Digital Media Code Of Ethics – Necessary or Intrusive?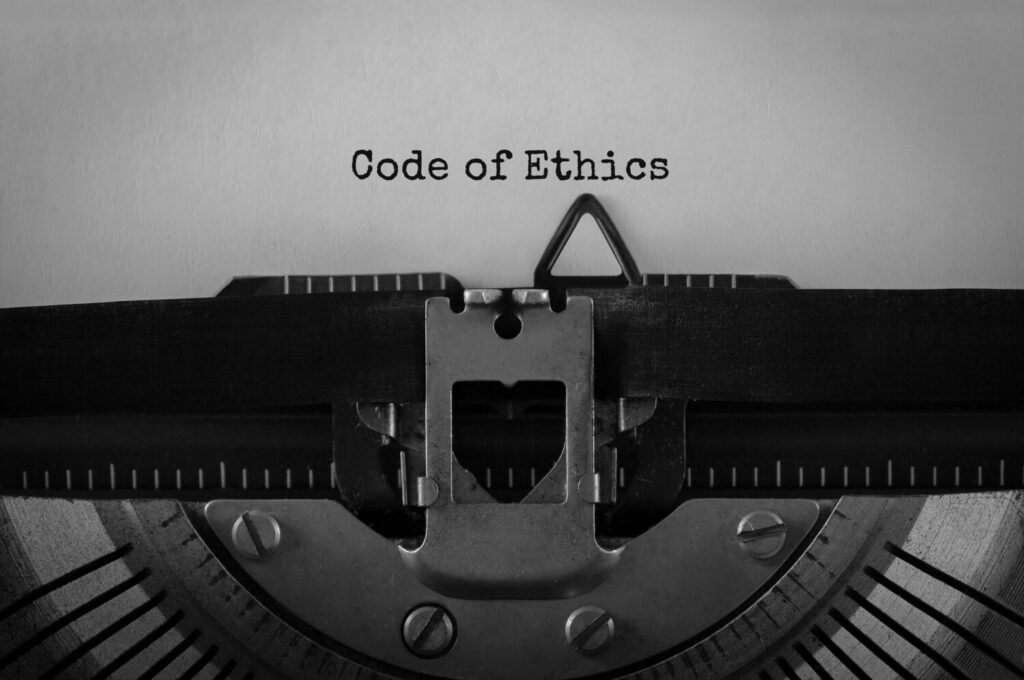 As millions have been confined to their homes over the past couple of years, being informed and entertained gained greater significance. Since movie theatres were closed, for the most part, we've relied on platforms like Netflix and Amazon Prime to keep ourselves entertained. With their business booming and millions brought into that ecosystem, the government has decided to step in and make itself heard.
The Information & Broadcasting Ministry introduced a "code of ethics" for digital media companies and OTT platforms. This involves OTT companies needing to make sure their content is accurately age-gated. For digital media players, they should observe Norms of Journalistic Conduct of the Press Council of India and the Programme Code under the Cable Television Networks Regulation Act. There's also a three-tier grievance system for self-regulation.
Is this a good thing to make sure people's interests and sentiments are protected? Or does it amount to censorship of free speech and expression?
Context
The digital media and OTT space are big businesses, not just worldwide but in India specifically. A report by Deloitte stated India's OTT video streaming market is projected to record a compounded annual growth rate (CAGR) of more than 20%. It could touch $13 billion–$15 billion over the next decade. As far as digital media in India is concerned, it's expected to grow at 29.5% CAGR and reach a market size of ₹35,809 crores by 2023.
Given their projected financial heft and reach, the government has come into the picture. The code of ethics introduced is part of the government's 'soft touch' regulatory approach. OTT platforms should self-classify content into five age-based categories – U (Universal), U/A 7+ (years), U/A 13+, U/A 16+, and A (Adult). For content classified as U/A 13+, parental locks should be implemented. For A-classified content, there should be reliable age-verification mechanisms.
For new publishers on digital media, a three-level grievance redressal mechanism has been established for self-regulation. Level 1 is self-regulation, level 2 is the self-regulating bodies of the publishers, and level 3 is an oversight mechanism. The publisher will have to appoint a grievance redressal officer. This India-based person will be responsible for the redressal of grievances.
There's another component here – one or more self-regulatory bodies of publishers. This will be headed by a retired judge of the Supreme Court, high court, or an independent eminent person.
For publishers, there has been some discourse on to what extent are they liable for content posted and/or hosted on their platforms. This goes back to an incident in November 2004 when an IIT student posted an obscene video on an auction site called bazee.com. The crime branch of the Delhi police arrested the student, the site's CEO Avnish Bajaj, and manager Sharat Digumarti. In 2005, the Delhi High Court said Baja was liable under Section 85 of the IT Act, which states executives should be liable when a company commits an offence. In 2012 the Supreme Court overturned this decision. In its wake, the IT Act was amended.
In many ways, the basis of the code of ethics, as far as publishers are concerned, has to do with the liability of intermediaries. As more people in India gained access to the internet and digital platforms, laws governing intermediaries have evolved. When the IT Act came into force in 2000, it only recognised network service providers as intermediaries. Even amendments under Section 79 didn't grant blanket protection. Over the past year, the government's relationship with social media companies has soured thanks to the new IT rules.
In the wake of Facebook whistle-blower Frances Haugen's revelations, social media has become a target for governments. But even before that, they were under the scanner. In the UK, the online safety bill aims to regulate platforms like Facebook, Twitter, and Instagram. In India, the government's new rules are seen as either salient or unnecessary censorship.
Protections and accountability
There have been numerous studies on some of the harmful effects of content on social media. A report from last September revealed Instagram's parent company Facebook knew the platform was affecting the mental health of teenage girls. It's not unreasonable for the government to step in and not give large tech and media companies free reign without some oversight.
Ultimately, it's about protecting people, and the rules are citizen-centric. As I&B Joint secretary, Vikram Sahay put it, the Digital Media Ethics Code is meant to stop the transmission of content objectionable to women and children. News apps are a significant touchpoint for people under 35 in India. For news publishers, a regulatory body is necessary to control the spread of fake news. It will make sure publishers are held accountable. After all, TV and print news has the Cable TV Network Act, 1995 and the Press Council of India.
The rules aren't rigid and present a 'soft touch' regulation the government intends to have. The provisions for the appointment of grievance redressal officers give them the platform to have a say in cases of contention. In making this information available in the public domain, there's some transparency, which isn't a trait that social media companies in particular have. While there have been privacy concerns, the government has defended itself against this. Their argument – privacy under Article 19 is not an absolute right. The overall picture has to be taken into consideration.
Lacklustre and promotes censorship
The rules have come under criticism for being arbitrary, amounting to censorship, and just plain too much oversight and regulation. For starters, the rules were framed without consultation from experts or stakeholders. Also, these are rules unilaterally notified by a government agency; there's been no legislation or substantial debate on them. For example, given the importance of women's safety online, the rules didn't take into account the voices and inputs of various women's rights groups. The Internet Freedom Foundation went into detail with a FAQ on why this bill is problematic on many fronts.
In a democracy, free speech and expression are vital. These rules, particularly on the OTT platforms, are contrary to that. Who is to decide what is considered inappropriate? The rules have wide-ranging powers to reprimand and order modification of content. It could stifle artistic and creative expression. The practicality of obligation to ensure age verification of users is untested. In general, the standard for classification for online curated content is ambiguous.
The Bombay High Court stayed two provisions applying to digital news media and online publishers, citing infringement on freedom of speech.
On the privacy front, rules are not only inconsistent with the right to privacy but undermine it. For example, Rule 4(2) weakens end-to-end encryption, a privacy standard for mobile messaging platforms like WhatsApp. The rules don't prohibit the intermediaries to identify the sender and the receiver including the first originator on their own. Any path to regulate content should be carefully treaded and not trample on democratic norms and values.
What's your opinion on this?
(Only subscribers can participate in polls)
a) Government's Digital Media Code of Ethics is necessary and citizen-centric.
b) Government's Digital Media Code of Ethics is undemocratic and stifles free speech and privacy.
---
🕵️ BEYOND ECHO CHAMBERS
For the Right:
Intolerance For Expat CEOs Is Bad Advertisement For India
For the Left:
Verdict Is Out: UP Fuels Modi-Yogi Double Engine To Power India In 2024
---
🏴 STATE OF THE STATES
An ethnic merger (Mizoram) – On Wednesday, the state government supported the pleas of ethnic Mizo communities of Assam to merge with the state of Mizoram. State home minister Lalchamliana had brought up the Thangram Indigenous People's Movement (TIPM) to the state legislature on Monday. According to him, the TIPM had sent a memorandum to the Prime Minister expressing their desire to merge with Mizoram last year.
Why it matters: According to TIPM president K Vana Chorei, more than 30,000 people from ethnically Mizo tribes live in the Singla and Langkaih valleys of Assam. They cover around 180 sq miles of the border area by the Mamit district of Mizoram. As per Chorei, these tribes were a part of Mizoram before it gained its statehood in 1987. The TIPM's demands will now be included in Mizoram's border issue approach paper.
Non-cooperative BBMB (Himachal Pradesh) – Chief Minister Jai Ram Thakur expressed his displeasure over the Bhakra Beas Management Board's uncooperative attitude towards the state. While replying to a question in the Vidhan Sabha, the CM said that the BBMB's responses seemed non-serious whenever the state's development was brought up. He also said that the board's chairman has been called to directly address the issues plaguing Himachal.
Why it matters: The main issue being referenced here is the slush coming out of the Sundernagar BBMB reservoir that is causing serious damage to the region. The meeting with the BBMB chairman will include MLAs of Sundernagar, Balh and Nachan. The Power Minister then brought up that this has affected the solar park that was supposed to be set up in Spiti as well. While the Centre did approve the project, no actual work has been done.
Easing prohibition (Bihar) – The state cabinet has ratified the proposed changes to Bihar's prohibition law that makes it far less stringent than it used to be. As per the changes, from now on, first-time offenders and small non-commercial vehicles caught with small amounts of liquor will be released after paying a penalty. Before, these offences could lead to 10 years imprisonment and fines up to ₹10 lakh.
Why it matters: After years of backlash, the Bihar government has finally agreed to dilute their liquor law a bit. According to the courts, around 20,000 bail pleas were pending because of it. Yet, these changes aren't perfect. As per the opposition, these changes make payments necessary to get out of jail, which can unfairly hurt poorer groups. RJD MLA Bhai Birendra even said that over 40,000 poor people were in jail for liquor at the moment.
Tampering with toilets (Gujarat) – The High Court has asked the state government to provide an inquiry report on the construction of toilets under the Swachch Bharat Abhiyan. According to a PIL filed, the agency that was awarded the contract to build 360 units has not done so in the Banaskantha district. A Deodar taluka development officer formed a committee to look into the issue, but that too didn't publish a report.
Why it matters: According to the PIL filed by Subhabhai Rathod, the agency had taken ₹12,000 for each unit. And had also claimed to have built units in that particular village from 2015 to 2020. Yet, the PIL claims that no toilet has ever been built in the village. The High Court has now asked for an inquiry report on the scheme as a whole, to check its progress in the state.
Addressing vacancies (Telangana) – Chief Minister K Chandrasekhar Rao announced on Wednesday that the government will be issuing notices to fill the 91,142 vacancies in the government. While the notification will ensure immediate recruitment in 80,039 posts, another 11,103 contract employees will be made permanent employees. He also added that the upper age limit for these vacancies will be relaxed by 10 years.
Why it matters: After the amendment to a Presidential Order, locals will be getting a 95% reservation in these recruitments. This comes as quite a relief for the educated and unemployed population in Telangana, as they have been demanding this for a while now. Reports say that around 25% of Telangana's graduates were unemployed as of 2021. According to the CM, 1,33,942 posts have been filled up till now.
---
🔢 KEY NUMBER
136% – According to the National Crime Records Bureau, the average district jail in India has an occupancy rate 136%. Our 410 district jails in India hold over 4,88,500 prisoners. As of 2017, we also have the 3rd highest number of inmates under trial in Asia.