March 10, 2022
Good morning. In today's either/view, we look at whether India should revive the Rupee-Rouble trade arrangement with Russia. We also look at the issue of custodial deaths in Jharkhand, among other news.
---
📰

FEATURE STORY
Reviving the Rupee-Rouble Trade Arrangement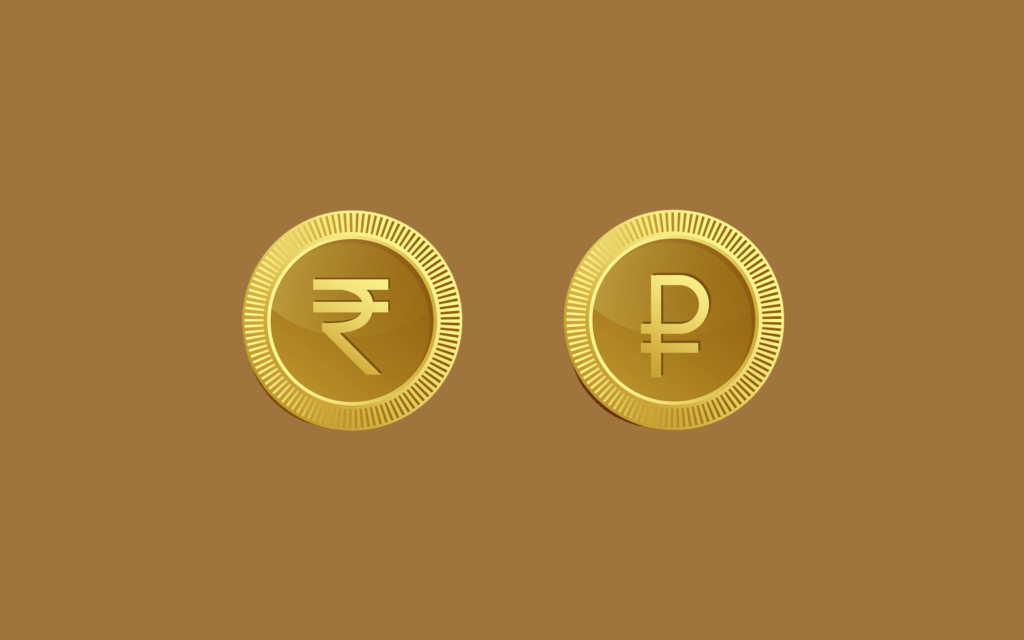 In 1944, 44 Allied countries met up at Bretton Wood, New Hampshire, and agreed to link the US dollar to gold in the Bretton Woods Agreement. Since then, it has just been dollar bills at global markets. Even when Nixon came by and delinked the dollar with gold, the currency kept its hegemony tight.
Over the years, there has been a lot of plotting, planning and predictions regarding the collapse of the dollar, but as it turns out, the force of habit is a strong one. The US dollar has us in a chokehold, and there is nothing we can do about it… or is there? While Russia's actions towards Ukraine are deplorable, it has forced us into quite a compelling corner. One that could essentially serve as a model to forgo this dollar hegemony.
Given India's dependence on Russian trade and the number of sanctions being put on it right now, calls to revive the Rupee-Rouble arrangement have come up again. But this time, the changes will have to stick.
Context
Recently, the European Union banned several Russian banks from the SWIFT communication system because of its "military operations" in Ukraine. This ban affects 5% of the country's GDP. And looking at the fuming NATO nations, Russia's sure to see more bans if it doesn't just leave its neighbour alone. But before that, what is SWIFT?
The Society for Worldwide Interbank Financial Telecommunication, or SWIFT, is a cross-border messaging system for banks. It clears the way for safe and fast international transactions with a guaranteed response. This is due to the messages acting as contracts, and a failure to respond makes the recipient liable.
Now, a lot of Russian trade used to be done through this SWIFT system. So much so that it even had a board seat since 2015. Over 300 Russian banks even used it as their primary method of communication, both domestically and internationally. Clearly, this ban stings, and all the alternatives to this are sure to cost the country loads.
This is where India comes in. One of the alternatives available to Russia is to set up bilateral agreements with the nations it wants to trade with, and we are definitely one of them. The Federation of Indian Export Organisations (FIEO) even submitted a proposal to the Centre asking for a Rupee-Rouble trade set up with Russia. So what is it?
The Rupee-Rouble trade arrangement is where banks of both countries, i.e. India and Russia, keep deposits of each others' currencies. So Indian exporters to Russia will get paid by them in Indian Rupees, and in India, Russian exporters will get paid in Roubles. Basically, cutting out the need to use the US dollar entirely. Obviously, this is easier said than done.
Not a new concept
As the title of this article suggests, this has been done before – not just with Russia but with Iran too, when the US put sanctions on the latter over its nuclear programme. The settlement we have with Iran is called the Rupee-Rial mechanism, and that worked extremely well for us over several years. India used the mechanism to pay for the oil we had imported from them.
When it comes to Russia, a Rupee-Rouble arrangement was responsible for all imports and exports made between the two countries from 1953 to 2005. It was later done away with when Russia ended up with an enormous amount of Indian currency. Since 2014, however, this payment mechanism has been used for product-specific trades like tea, coffee, grapes, or the S-400 Triumf defence system.
That's right, in 2019, the two nations went back to their bilateral payment mechanism to pay for the Russian export, the S-400 Triumf air defence system. This was done to bypass sanctions from western nations, especially the US. Thus, ensuring that the payments for the defence system remain unaffected by any international extremity, considering the CAATSA sanctions have always been a threat looming over us.
You see, the US has a Countering America's Adversaries Through Sanctions Act (CAATSA). According to it, any country that accepts Russian assistance in defence will face severe financial sanctions. In December 2020, America's NATO partner, Turkey, had to face CAATSA sanctions, and those two nations share a military alliance. Compared to Turkey, India really doesn't seem so close to the US of A after all.
By March 2021, i.e. the end of the last financial year, India and Russia's bilateral trade had reached $8.1 billion, with Russian imports at $5.5 billion and our exports to them at $2.6 billion. Right now, bilateral trade between the two stands at around $10 billion, which covers 1.3% of our total trade. And, payments worth about $500 million are still pending for the goods that have been shipped by Indian exporters.
Looking at the number of banks and systems unwilling to engage with Russia at the moment, setting up the Rupee-Rouble payment mechanism does sound quite enticing.
Unprecedented times
Even though an arrangement of this sort has been carried out before, the timing for this doesn't offer a lot of comforts. Right now, given the crisis in Ukraine caused by Russia, the Rouble has emerged as quite a volatile currency. The Indian Rupee is more expensive than the Rouble, which sounds like a good thing till future prospects come into play. As of now, all exchanges need to be pegged against a globally stable currency.
Since the beginning of the year, the Indian Rupee has appreciated 26% against the Rouble while the latter lost over 38% against the dollar. In fact, the Rouble lost 32% since February 2022. Considering importers bear the risks of currency fluctuations when dealing in local currencies, further dives from the Rouble could turn Russian buyers off new contracts. Or even renewing old ones if this continues. In this situation, India too could incur huge losses as the Roubles in Indian banks would also steadily lose value.
The Rouble, on its own, is also not completely convertible. The drastic nosedives it is taking on charts makes the value of the Rouble impossible to peg for long-term agreements. According to global currency expert Abhijeet Awasthi, "If there is no way to know the Dollar-Rouble rate, there is no way to know Rupee-Rouble prices either. In that case, it no longer remains a settlement issue, it becomes a valuation issue".
Finally, from a foreign policy perspective, any major economic interactions with Russia could put India in a tight strategic spot. As of now, the sanctions on Russia only affect its usage of SWIFT. Nothing talks about keeping India from trading with Russia via alternative systems. But, if these sanctions become product-specific, as they did with Iran during the Trump administration, things might turn sour for us really quick.
While most statements from the US and other western nations seem to understand India's position on Russia, the likelihood of that bonhomie lasting is still unsteady.
What's your opinion on this?
(Only subscribers can participate in polls)
a) India should revive the Rupee-Rouble arrangement with Russia.
b) India should not revive the Rupee-Rouble arrangement with Russia.
---
🕵️ BEYOND ECHO CHAMBERS
For the Right:
The BJP Will Be A Loser, Even If It Wins Uttar Pradesh
For the Left:
Why India Is Misunderstood Abroad
---
🏴 STATE OF THE STATES
Action plan for monsoon (Delhi) – The Commission for Air Quality Management (CAQM) requested Delhi and adjoining NCR cities to formulate a plan to tackle air pollution before the onset of this year's monsoon. CAQM chairperson MM Kutty said cities need to augment cleaner industries and increase public transportation. Union Environment Minister Bhupender Yadav appealed to residents to practice waste segregation for a cleaner environment. He said farmers indulging in stubble burning won't be penalised but will encourage them by giving incentives for their stubble.
Why it matters: Combating Delhi's air quality has been a hot-button issue over the past several years. In December 2020, the Delhi government set up the CAQM specifically to tackle the city's air pollution. Delhi has used everything from smog towers to odd-even rules for private transport to improve its air quality. Cities like Delhi and Noida are also part of the National Clean Air Programme (NCAP), which includes 132 cities in total. Authorities hope to implement plans to control air pollution without restricting activities.
More women representation (Kerala) – The CPM is looking to increase the number of women in the party to 25% within a year. Currently, in Kerala, 19.7% of the party's strength is women. It has increased marginally from four years ago when it was 17%. CPM central committee member KK Shailaja said the party has taken steps over the past few years to increase women's participation. In this year's party conference, at least one woman member was included in each district secretariat. Another decision was to have at least 10% of the members in district committees be women.
Why it matters: Before, women wouldn't take up responsibilities due to being busy as homemakers. Now, things have changed. This move comes in the wake of comments made by CPM state secretary Kodiyeri Balakrishnan who said 50% reservation for women would destroy the party. While the CPM has outlined steps, the state still has work to do. Women MLAs have not been more than 10% of the Kerala legislative assembly in its more than six-decade history.
Custodial deaths (Jharkhand) – Data from the Home, Prison and Disaster Management Department showed the state recorded 166 custodial deaths in the three years preceding the current financial year. For the first time, the state released data on custodial deaths. The data was released in response to a question by CPI(ML) legislator Vinod Singh. His question came in the wake of the death of 35-year-old Debu Turi, suspected of theft, who died in police custody. He was alleged to have been beaten up in custody.
Why it matters: Last month, local residents protested Turi's death and his wife alleged he was tortured by police after he was taken in for questioning. The number of custodial deaths in the state has been an issue for a while now. In 2019-20 and 2020-21, the number of custodial deaths was 45 and 54, respectively. Singh said compensation should be given if carelessness by the police is uncovered.
Ethanol refinery (Maharashtra) – India's first refinery to produce ethanol from bamboo will come up in the Gadchiroli and Nandurbar districts of the state. They will have a daily capacity of 30,000 litres. The project was the result of an agreement between the Nagarjuna Group and Lodga Bamboo Industries of the Latur district. The technology needed to set up such a plant was jointly developed by the Indian Institute of Science, Bangalore, and Nagarjuna Industries.
Why it matters: The Union government has committed to blending ethanol with petrol by 2025, and bamboo-based ethanol can help achieve this goal. Currently, India imports about ₹8.5 lakh crores worth of fuel. To meet the plant's requirements, 60,000 tonnes of bamboo will be needed. Last February, it was announced the Latur district will be home to bamboo plantations over 5,000 acres of land.
Increase in women workforce at Britannia (Assam) – To commemorate International Women's Day, Britannia announced its plans to increase the number of women at its north-eastern plant to 65% this year. Britannia Industries Regional Manufacturing Head (East), Kishor Vinayak Kulkarni, cited the importance of women for the company and its workforce. He said it has been taking steps to increase the number of women in its manufacturing facilities.
Why it matters: The FMCG giant launched its greenfield manufacturing facility near Guwahati in 2018 to gain more traction in the northeast market. It is spread over 22 acres with an annual production capacity of 60,000 tonnes. Assam has become a favoured destination for the FMCG sector due to various tax incentives for companies that set up units in the northeast. The Assam government has been a leader on this front.
---
🔢 KEY NUMBER
12% – The percentage of women in the contractual workforce in India. The data on women's employment was revealed in TeamLease Services' latest analysis titled 'No Women Left Behind'.