May 31, 2023
Good morning. In today's either/view, we discuss whether banning short-haul flights helps tackle climate change. We also look at the AI for Youth initiative in Odisha, among other news.
---
📰

FEATURE STORY
Does banning short-haul flights help tackle climate change?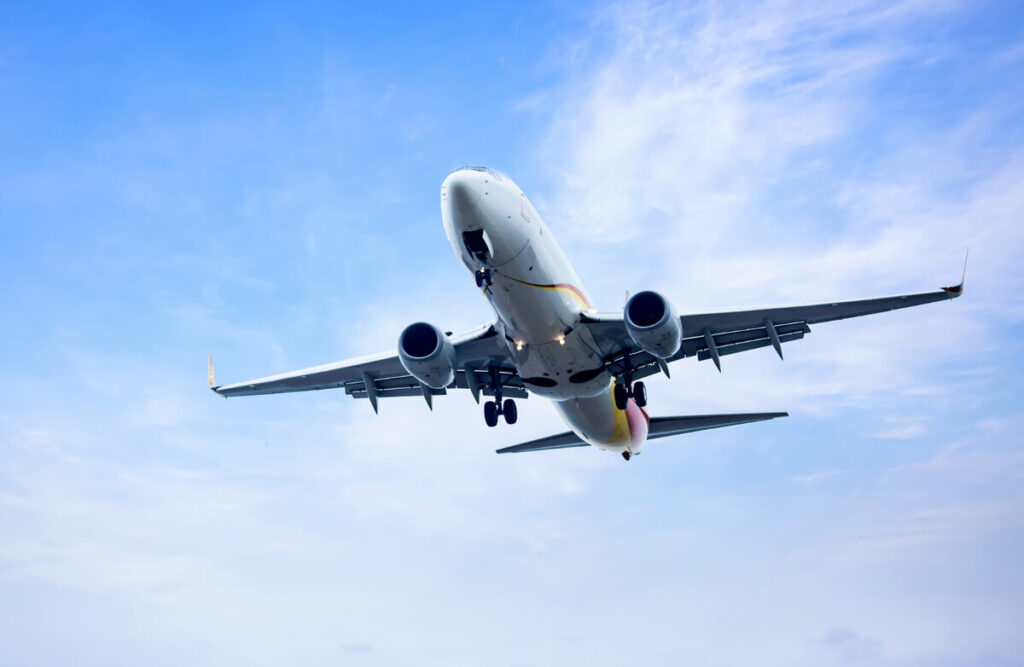 There isn't much we humans do by living our everyday lives that don't affect the planet in some way, shape, or form. The food we eat and the products we buy impact our world. Sure, there are several alternatives, but not necessarily for everything, and if we're being honest, sometimes convenience takes over.
Travel means hopping on a flight – particularly for holidays and business. It makes up a good chunk of people's carbon footprint. There might be a way to reduce this if the aviation sector is ready to weather the storm and people tweak their travelling habits. Countries like France have pioneered a solution by banning short-haul flights. However, is this a feasible long-term solution or a grossly unscientific one?
Context
About a week ago, France's ban on short-haul flights came into force. Under the government order, journeys that are possible in under two-and-a-half hours by train can't be taken as a flight. The government is also targeting private jets for short journeys. Transport Minister Clément Beaune said the country could no longer tolerate the super-rich using private planes, while the general public is expected to make cutbacks to deal with climate change.
To deal with any potential blowback, the government also stated that train services on the same routes should be frequent and well-connected to meet passenger needs. The challenge will be to absorb the excess passengers who might otherwise have taken a flight.
All of this goes back to the country's 2021 Climate Law. It was first proposed by the Citizens' Convention on Climate, a body assigned to find ways to reduce carbon emissions. Needless to say, when the idea was first mooted, it wasn't accepted with cheers. For one, the timing of it. The airline industry was in poor shape thanks to the pandemic. Industry bodies like the Union of French Airports (UAF) and the European branch of the Airports Council International (ACI Europe) protested.
The French government previously ordered its national carrier Air France to cut back on some short-haul routes as a condition for its $7.9 billion pandemic bailout. The 2021 law applied to all airlines operating in France. While the French have led the way on this, other European countries have thought along similar lines.
Austrian Airlines, for example, announced it would stop its Vienna-Salzburg route. It was a similar story where the bailout condition was set for the national carrier. Germany took a different approach. In 2019, the country planned to nearly double taxes on short-haul flights. Spain wants to ban short-haul flights by 2050.
In 2021 Greenpeace demanded a European Union-wide ban on flights for routes where a train journey would take less than six hours. While the EU hasn't exactly signed on, it did commit to increasing rail connectivity by doubling the size of the bloc's high-speed rail network by the end of the decade.
On paper, such proposals look ambitious. Given the urgency of climate change and global warming, activists say there's no going back. However, if short-haul flights are banned, will it make much of a difference? Is there data to back it up?
VIEW: It's time and can be done
Let's ask the obvious question – do people want this? Sure seems like it. A couple of years ago, a poll suggested 62% of Europeans favour banning short-haul flights. Among what people are willing to give up to tackle climate change, flying tops the list. A 2020-21 poll showed support from 40% of Europeans and 38% of Americans. In fact, for many, giving up their car would be more difficult.
How bad is it? According to some estimates, aeroplanes emit around 100 times more carbon dioxide (CO2) per hour than a shared train or bus ride. Every year, emissions from global aviation are about 1 billion tonnes. Aviation contributes about 2.4% of global annual CO2 emissions. Most of this is from commercial travel. As climate scientist Milan Klöwer put it, if aviation was a country, it would be the world's sixth-biggest emitter.
Why the focus on the aviation industry? There's no better way to burn fossil fuels and heat the planet than commercial flights. Emissions are always at play. Despite reduced air travel during the initial year of the pandemic, emissions from the previous years continue to hang around the atmosphere. Aeroplanes emit nitrous oxide that interacts with the atmosphere to form ozone, a warming agent.
COUNTERVIEW: Unscientific and drastic measure
"We'll embarrass people with the data." That's what Willie Walsh from the International Air Transport Association (IATA) said on the sidelines of an Airlines Economics conference in Dublin. It should give you some idea of what the industry thinks. He also said if all flights of less than 500 km were banned across Europe, it would be less than 4% of CO2 in Europe. Not 80%, as some seem to think. There's also the freedom of movement – one of four basic freedoms enshrined in European law, which airlines will likely invoke in informal reviews.
There's some truth to what Willie said. One study modelled a scenario where all 31 EU countries banned flights below 500 km. It showed short-haul journeys accounted for 28% of all flights but only 6% of fuel burnt. Long-haul flights, those over 4,000 km, accounted for only 6% of departures but 47% of the fuel burnt. In short, targeting short-haul flights will do little to reduce the sector's impact on the climate.
For something a little less drastic, there's the possibility of gradually reducing air travel over the years, about 2.5%. This was posted by a study from Oxford University, Manchester University, and the Rutherford Appleton Laboratory. Another option, though controversial, is to make flying more expensive. People could be taxed according to the distance they travel or their seat class. Perhaps even a frequent flyer tax since it's the wealthy who take flights more often.
Reference Links:
What is your opinion on this?
(Only subscribers can participate in polls)
a) Banning short-haul flights will help tackle climate change.
b) Banning short-haul flights won't help tackle climate change.
---
🕵️ BEYOND ECHO CHAMBERS
For the Right:
Modi govt turning into Big Brother. Overly-protective TCS policies infantilising citizens
For the Left:
West Bengal economy's fall has been stunning. Too obsessed with agriculture
---
🇮🇳 STATE OF THE STATES
Locals protest liquor shops (Jammu and Kashmir) – Protests are mounting against the Jammu and Kashmir administration for its expansion of liquor shops in new areas across the Union Territory. The latest addition is to Qazigund in South Kashmir. On Monday, residents observed a temporary shutdown in opposition to the opening of the first liquor shop in the area. On May 10, Muslims, Pandits, and Sikhs in Uri protested against a liquor shop opening in Lagama. Similar protests were observed in Jammu's Rajouri last month.
Why it matters: Despite protests erupting in every corner of the UT, the government hasn't budged and the liquor shops continue to function. While liquor was available freely in Kashmir before the insurgency began, it was prohibited in 1991. Only a few shops opened in Srinagar's heavily guarded areas. The government has identified 183 new locations for liquor sales, despite even local Bharatiya Janata Party (BJP) leaders being against it in the past.
Partnership with Japanese firms (Tamil Nadu) – On Monday, the Tamil Nadu government signed six Memorandums of Understanding (MoUs) with Japanese companies worth approximately ₹818.9 crore. Guidance Tamil Nadu, the state's nodal agency for investments, signed it in the presence of Chief Minister MK Stalin.
Why it matters: The agreements cover diverse sectors like manufacturing trailers and trucks, construction and civil engineering, polycarbonate sheets, high-quality steel products for space and defence, and specialised flexible hoses for steel, solar, and semiconductor industries. Stalin, in his speech in Tokyo, said that a partnership with Japan will improve the quality of and accelerate innovation in Tamil Nadu.
AI for Youth initiative (Odisha) – On Monday, Chief Minister Naveen Patnaik launched 'Odisha for Artificial Intelligence' and 'Artificial Intelligence for Youth' initiatives for which the state government is partnering with the IT company Intel. 'Odisha for AI' will begin in Bhubaneswar, Puri, and Cuttack, offering a free 4-hour AI course by Intel. 'AI for Youth' is for students under 18 from schools recognised under the 5T initiative.
Why it matters: The initiatives launched will enhance digital literacy, foster research and innovation, and drive economic growth. The CM encouraged government departments to train officials to be pioneers of the AI revolution. He envisions AI as an empowerment tool that can facilitate inclusive growth and multi-sectoral transformation in Odisha.
1,130 kids denied admission (Gujarat) – The state government's implementation of the minimum age rule for Class 1 resulted in 1,130 children being refused admission to private schools. After two rounds of admissions, approximately 30,127 seats remain vacant across the state, including Gujarati, English, Hindi, and other medium schools.
Why it matters: The new rules of the Right to Education Act have a clause that stops children aged six years and above from benefitting from the 25% reservation in private schools guaranteed by the RTE Act. The students who were left out had already studied in Class 1 or 2, according to the Gujarat government.
New 2,500-km highway (Arunachal Pradesh) – At a press conference on Monday, Chief Minister Pema Khandu revealed that the Ministry of Road Transport and Highways (MoRTH) authorised a new 2,500-km highway project. Its construction will involve building a 1,500-km highway frontier that links West Kameng to Vijaynagar and other areas. It also includes an additional 1,000 km interconnectivity grid between districts.
Why it matters: Khandu emphasised the role of an adequate budget in financing digital and infrastructural projects. The state's budget surged from ₹12,000 crore in 2014 to over ₹30,000 crore in 2022. While the highway project will increase physical connectivity across the state, the recently launched 4G project will improve Arunachal's digital infrastructure.
---
🔢 KEY NUMBER
₹2.35 trillion– The net income earned by the Reserve Bank of India (RBI) for the fiscal year 2023, an increase from last fiscal's ₹1.6 trillion.