June 1, 2023
Good morning. In today's either/view, we discuss whether plants feel pain. We also look at the pre-poll religious ceremonies by Congress in Madhya Pradesh, among other news.
---
📰

FEATURE STORY
Do plants feel pain?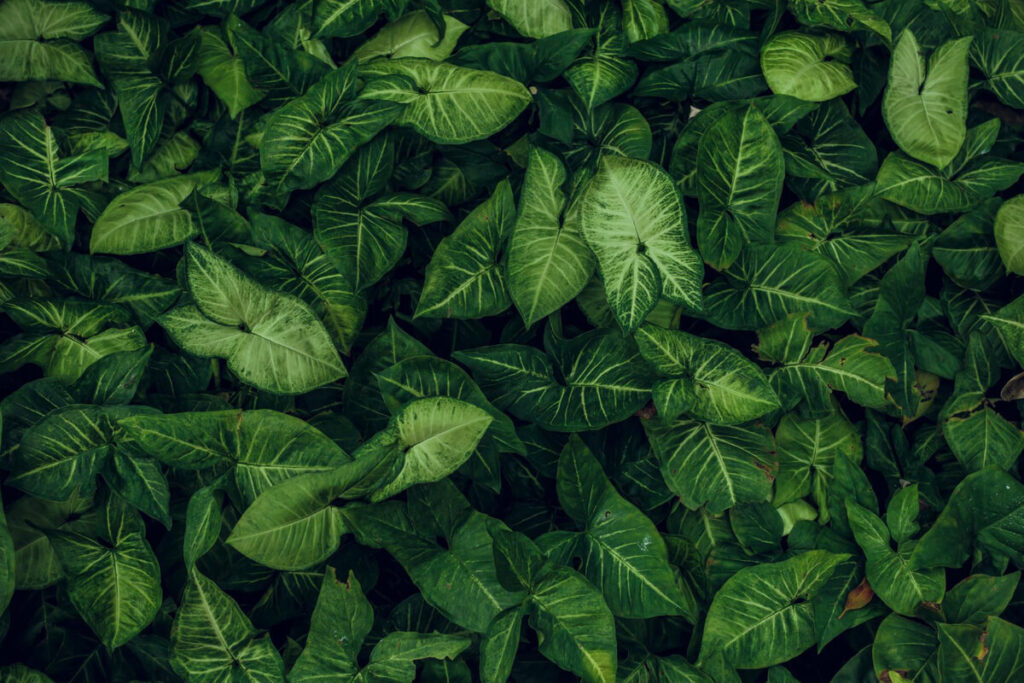 Crowded as the debate is on what plants can feel and cannot, there is still no consensus on whether they feel pain. But there are some parameters based on which scientists presume, or at least wager a guess on the likelihood of plants feeling pain. In recent years, botanists have made great strides in this area by discerning their responses, growth, and development.
The idea of plants feeling pain is almost always used to dissuade kids from picking flowers. It's also frequently used as a counterargument by meat-eaters against vegans in a debate about which diet causes suffering and which doesn't. It looks like a recent study has the power to neutralise this debate once and for all. It argues that plants scream in pain when cut, plucked, or dehydrated.
Context
Humans' knowledge of pain is largely influenced by, well, our own suffering. Scientists have found out that pain is a complex biological and psychosocial response. It's your brain perceiving danger but in its unique way.
What does this mean? Think of pain as a multilayered response of the human brain, mind, and experiences, all stacked on top of one other like a rainbow cake. Down on the level of autonomy, when you stub your toe on the edge of the bed, you wince in response. You feel a sudden and sharp pain.
Our fingers and toes are loaded with nerve receptors known as nociceptors. Their only job is to infer any potential damage to tissues and initiate the sensation of pain in your body. When you stub a toe, a surge of signals floods the nerve fibres, transmitting the information to the brain via the spinal cord.
The brain receives this pretty large chunk of information and that's when our body feels the pain. It's essentially your brain telling you to watch your step – or else.
That's the science of it. Then there's the fact that you may choose to respond to it with colourful curses – which differ across geographies and continents – or not. You might also be going through a difficult day, and that's the ability to feel emotional and psychological pain. The first, physical kind of pain is common in animals. The second too, has been observed in the animal kingdom, but the whats and hows are still under question.
When it comes to plants, most people tend to believe pain is a crackpot idea. Even Aristotle would've scoffed at it. The science is still divided on whether they feel the first kind of pain – the kind where an external stimulus elicits a biological response. The findings get more clouded as we travel to other layers of pain in plants.
But you see, pain is also an evolutionary advantage that allows us to scream or alert others to help us. It gives us a chance to eliminate what is hurting us. No matter how decisively some botanists reject the idea of plants feeling pain, the evolutionary aspect of it leaves the question of pain open to debate.
For years, scientists have reported on the ability of plants to communicate with each other and their biosystems through electric and bioelectrical signals. It increases their awareness of their surroundings and helps them prepare accordingly. For instance, they rely on their roots to detect other plants nearby. If a plant feels that the soil is getting too crowded, it releases chemicals in the soil to help it grow faster, seemingly to avoid being overshadowed by others.
But does their ability to communicate mean that they can perceive and feel pain too?
VIEW: No brain, no pain
Plants lack the brain and nervous system required for an entity to feel pain. It's simple. Even when you pick a leaf and the plant experiences tissue damage, that's the extent of it. Plants don't have the nerve receptors to transmit that information anywhere or initiate the sensation of pain. Some argue that sensing pain cannot help plants fulfil any evolutionary objectives. After all, they cannot deliberately run or escape the cause of pain. For them, having a brain isn't even an advantage.
An overview of the field will tell you that most research points to a no. Even those who agree that plants respond to external stimuli, of which hurtful stimuli are a part, it doesn't mean they are "feeling" pain. They argue that, at most, it's a romantic notion. Sure, plants can "hear" caterpillars, but to go from there to plants feeling pain would be a stretch.
COUNTERVIEW: Can't count it out
For a long time, research has been skewed in favour of understanding humans and the animal kingdom. It's called plant awareness disparity. But that might be changing. A study shows that plants emit ultrasonic screams in rapid bursts that are only audible to nearby insects like moths and animals like snails. Healthy plants produce less than one sound per hour, but when stressed, they emit much more, sometimes reaching 30 to 50 per hour. Then there are robust studies on how plants release volatile chemicals called Green Leaf Volatiles (GLV) when they experience tissue damage so that leaves can prepare a defensive strategy. It might be too soon to cross pain out from plant lives.
The absence of a brain and nervous system doesn't mean they don't feel pain. The nervous system is humans' way of gauging pain in the animal kingdom, but things might be different in the plant kingdom. That's what the emerging studies are pointing to. Although pain as we know and experience might be absent in plants, they may have diverse ways to experience it.
Reference Links:
What is your opinion on this?
(Only subscribers can participate in polls)
a) Plants don't feel pain.
b) Plants do feel pain.
---
🕵️ BEYOND ECHO CHAMBERS
For the Right:
Why army should consider rightsizing Agniveer and enhancing its service tenure
For the Left:
India's Winning Formula: Making Healthcare Affordable and Accessible with PPPs
---
🇮🇳 STATE OF THE STATES
Mandi board auction controversy (Punjab) – The leader of the opposition in the state, Partap Singh Bajwa, criticised the AAP government's decision to auction the property of the Punjab State Agricultural Marketing Board. The decision was made to ease the board's financial situation since the Centre hasn't released rural development funds (RDFs) for the past three procurement seasons. Bajwa said the AAP has failed to properly negotiate with the Centre on the issue.
Why it matters: A few weeks ago, the cash-strapped board sought the finance department's help since it was unable to repay a ₹465 crore loan instalment. In 2017, a group of banks helped raise ₹4,600 crore to fund Capt Amarinder Singh's government pre-poll promise of loan waivers to farmers. The loan was raised by pledging accruals, like the RDF, on the procurement of wheat and paddy.
Preventing accidents on Ghat roads (Andhra Pradesh) – Due to accidents and mishaps on Ghat roads, the Tirumala Tirupati Devasthanams (TTD) decided to enforce rules on vehicular movement between Tirupati and Tirumala. It includes inspection of vehicles, and those older than 12 years will be allowed only with a fitness certificate. Every vehicle should reach its destination in the prescribed duration and on time. Speed limits will be reintroduced, and violating vehicles will be banned from Tirumala.
Why it matters: Among the reasons why accidents happen on this road is people get down from their vehicles to take selfies which hinders the movement of traffic. On Monday, a van overturned on the road that left 13 people hurt. Another incident saw 13 pilgrims injured after an electric APSRTC bus had an accident on the same road.
Fighting human trafficking (West Bengal) – 35-year-old Sukla Debnath from Hasimara, a trained beautician, provides training sessions to young girls and women and provides them with the necessary skills to be financially independent. From a young age, she has seen people come to her village to lure young women with job offers. Most of the women work in tea gardens. They are trained during the weekends and earn about ₹7,000 a month.
Why it matters: Human trafficking is rampant in the Darjeeling, Jalpaiguri, and Alipurduar districts in north Bengal. These share borders with Nepal, Bhutan, and Bangladesh. Poverty and the lack of opportunities are the two biggest reasons for people, particularly women, who are vulnerable. Some say the state government and the police haven't done enough to tackle the issue.
Pre-poll religious ceremonies (Madhya Pradesh) – The Congress wing dedicated to religion will organise programs across all 230 constituencies in the run-up to elections later this year. The party wants to counter the BJP's narrative plan of portraying it as anti-religious and anti-Hindu. The party also wants to differentiate itself from the BJP's strategy of using the RSS as its religious wing.
Why it matters: In 2018, before it returned to power, the Congress brought in religious leaders like Computer Baba and Mirchi Baba to organise programs. The government lasted only 2 years after 22 legislators quit and resigned from the state assembly. State Congress chief Kamal Nath formed the Dharmik and Utsav Prakosth wing under Richa Goswami's leadership in the aftermath of its 2020 loss.
Testing excessive pesticides in vegetables (Assam) – Starting June 5, there'll be a statewide testing program to identify the potential overuse of pesticides in vegetables and other farm products. The state government informed the Gauhati High Court it had sent 200 testing kits from the Bhabha Atomic Research Centre (BARC). Officials were asked to take the necessary precautions for imported vegetables entering the market.
Why it matters: In April, the high court observed the state didn't have the necessary systems in place to detect pesticide levels in vegetables and farm products. The court was hearing a PIL on harmful chemicals used on farm products. A central task force visited Assam's Goalpara to check on the indiscriminate use of pesticides and chemicals.
---
🔢 KEY NUMBER
₹16,000 crore – India's defence exports have reached ₹16,000 crore in 2022-23. It's a 23-fold increase from 2013-14. The exports reach 85 countries, with 100 companies exporting defence products.