June 2, 2023
Good morning. In today's either/view, we discuss the effectiveness of India's organ transplantation system. We also look at the use of heli-taxis to boost tourism in Himachal Pradesh, among other news.
---
📰

FEATURE STORY
How effective is India's organ transplantation system?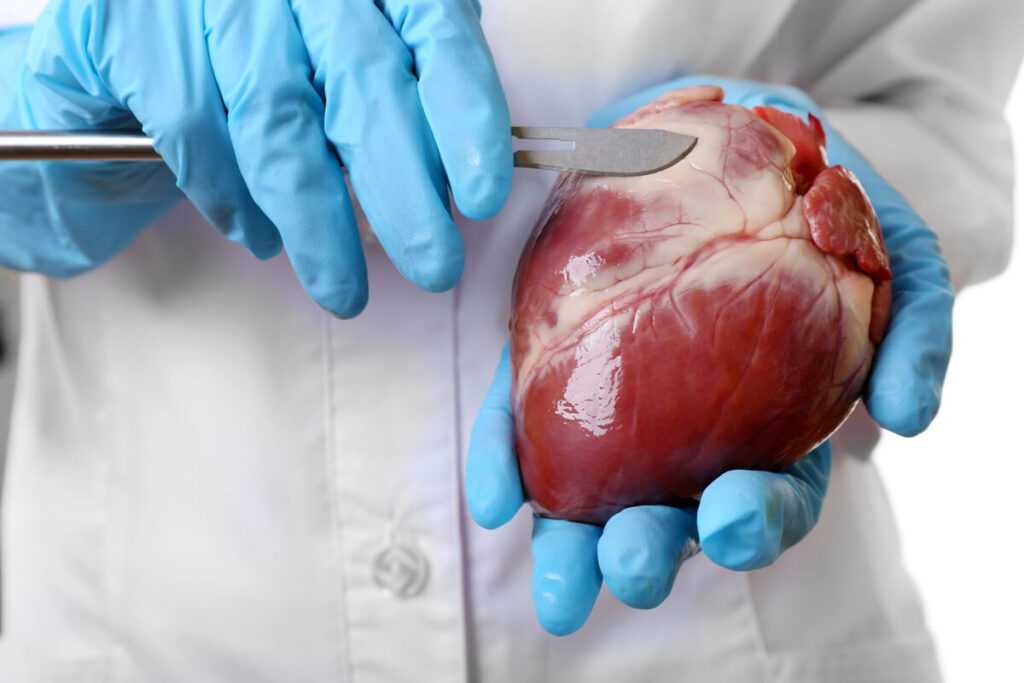 One of the most significant advances in medical sciences in the 20th century is organ transplants and organ donation. Successful recovery of life-saving organs is a complex process that requires a team of specialists. According to the Organ Procurement of Transplant Network, organs donated by a single donor can save up to eight lives.
It's easy to see just how vital organ transplantation is. Apart from the obvious medical aspects, organ donation is a complex system to regulate. In India, the record is mixed. While there are policies in place that have increased awareness of organ donation and helped the cause, they've been skewed to those who have access and can afford them.
Context
The concept of donating organs or transferring body parts goes back to the ancient mythology of Roman, Greek, and Egyptian civilisations. Gods and healers supposedly used organs of cadaveric and animal origins.
The first documented mention of transplants was around 1550 BC, when skin grafting was used to treat burns. Around 600 BC was when the Indian surgeon, Sushruta, known as the father of surgery, performed the first plastic surgery using full-thickness skin grafts.
When it comes to modern medicine, the first documented skin transplant occurred in 1869 when Swiss surgeon Jacques-Louis Reverdin demonstrated the success of epidermic grafting. Skin grafts became the only known form of successful transplants. Research then prioritised kidneys. In 1959, the first kidney transplant was performed in Louisiana.
By the early 1960s, studies showed that not all transplants could be from genetically identical or related donors. By the late 1960s, liver, heart, and pancreas transplants from deceased donors had been successfully performed.
This didn't mean that the surgeries had mass appeal. Not many people championed the idea of organ transplants because it didn't sit well within their moral universe. There were no rules around whose organs were accepted and whose weren't. And what was to stop doctors from procuring organs based on a hunch rather than a coma dépassé?
In 1968, a Harvard Medical School committee recommended the criteria of death based on brain activity. Later, the Royal College in the UK published a code to determine Brain Death. Currently, most countries, including India, define death as a cessation of brain activity.
The first organ transplant in India was a kidney transplant in the 1970s. Since then, the country has made good strides in this field. In 1994, the Transplantation of Human Organs Act (THOA) was passed, followed by the Transplantation of Human Organs Rules the following year.
These two pieces of legislation laid down some rules – to accept brain death as the definition of death, to make the commercialisation of organs a punishable offence, and to define the first relative who could donate organs without the government's permission. There are state authorisation committees that scrutinise applications, where hospitals that conduct transplants should be registered.
When it comes to organ donations, there's a demand and supply issue, to put it somewhat flippantly. No country has been able to successfully close the gap. In India, the scenario is good and bad, depending on how you see it.
VIEW: We're making strides
Post Covid-19, India saw a resurgence in organ transplant activities. For the first time, there were more than 15,000 organ transplants in 2022. That's triple the rate compared to just 4,900 in 2013. There was also a 22% increase in number of transplants. Prime Minister Narendra Modi took it upon himself to highlight the importance of organ donations during a Mann ki Baat address in March.
The good news is the Indian government has taken notice of the importance of organ donation and made some changes to the rules to make organ donations accessible and more widely available. The 65-year age cap for recipients has been removed. This clause in the National Organ and Tissue Transplant Organisation (NOTTO) was scrapped. Another move is people can now register for organs in any state. A one nation-one waiting list, if you will.
Tamil Nadu is the state that has previously led the way in organ donations, and its model has been lauded. In 2008, the state government laid down systems for deceased organ donation, and the Cadaver Transplant Programme (CTP) followed. Some have attributed the success of Tamil Nadu's model of the government, private hospitals, and NGOs working together.
COUNTERVIEW: It's not a rosy picture
Numbers don't tell the whole story. Despite the number of transplants tripling over the past decade, there are still social reservations about organ donations and transplants. More than 2 lakh Indians require a transplant every year. Not even 1 in 10 of them get it. For example, an estimated 50,000 people need heart transplants, but only 250 get them. That's an abysmally low number. The same goes for liver and kidney transplants.
Let's face it. Organ transplants are expensive. The Indian healthcare system isn't the best in the world and certainly not the most accessible. Your probability of getting an organ is higher in private hospitals, but you'll be left with a hefty bill. For those who don't have a steady or high income, government hospitals are the only option. Even then, it's not exactly cheap. It can typically cost ₹5.25 lakh for a kidney transplant, and that's the lower end of the spectrum.
The quality and level of care at government hospitals aren't at par with their private counterparts. There aren't many government hospitals in India that regularly identify potential organ donors and counsel families. Under the THOA, a hospital licensed to conduct transplants should have at least one transplant coordinator to counsel families. Government hospitals assign this to overburdened social workers.
Reference Links:
What is your opinion on this?
(Only subscribers can participate in polls)
a) India's organ transplantations system is robust and effective.
b) India's organ transplantations system isn't robust or effective.
---
🕵️ BEYOND ECHO CHAMBERS
For the Right:
Questions for Modi—why alienate middle class, why pick gangster over women, is it worth it?
For the Left:
Throw open India's border areas, make it the tourist capital of the world
---
🇮🇳 STATE OF THE STATES
Heli-taxis to boost tourism (Himachal Pradesh) – The state government plans to establish a base heliport in Chandigarh, linking all heliports in Himachal Pradesh. The government will build heliports in all twelve districts and enhance existing facilities in districts where they are already in place. Soon, the state will have heli-taxi operations. The Directorate General of Civil Aviation's (DGCA) simplified process for heliport licenses eliminated the need for NOCs from the Union Ministries of Home, Defence, Environment and Forest, the Airports Authority of India, and the local administration.
Why it matters: Government officials say that travellers to Himachal are growing over time. But poor aerial connectivity has posed a significant obstacle to the hill state's tourism development. The proposed heliport, topping Chandigarh airport's facilities, aims to provide improved heli-taxi services, enabling tourists to conveniently reach their desired destination.
CM promises advocate protection (Karnataka) – On Wednesday, Chief Minister Siddaramaiah reaffirmed that the state government will enforce the Advocate Protection Act. He said now was the time for him to come through on the support he had extended to the legal fraternity who had been protesting when he was in the Opposition. He was speaking at Justice B Veerappa's farewell, organised by the Bengaluru Advocate Association.
Why it matters: On July 2, 2021, the Bar Council of India issued the Advocates Protection Bill. It is considered a much-needed protection for the legal fraternity against abuses and murder. The Bill also claims to make the advocates' performance of duties easier. The issue gained centre-stage again this year after the murder of advocate Virendra Kumar in Delhi.
Millet release protocol (Odisha) – Odisha has become the first state to establish a procedure to release millet landraces. A state government-constituted 'Landrace Varietal Release Committee (LVRC)' will oversee the mainstreaming of traditional millet varieties as certified seed. Besides, it will also advise the State government and review any developments with the government-approved modus operandi.
Why it matters: The Millet Mission in Odisha acknowledges the invaluable role of custodian farmers, especially tribals, in preserving traditional millet varieties. Around 62 millet varieties are cultivated by these farmers, who mainly focus on finger millets. The state government is researching their characteristics, yields, and custodians to further incentivise the production of climate-resilient varieties.
Restriction on women homebuyers relaxed (Maharashtra) – The Maharashtra government has recently relaxed a restriction on women home-owners who availed a 1% rebate on stamp duty on purchasing a residential property. In 2021, the government restricted the sale of such property to any males with a lock-in period of 15 years from the date of purchase. Now, the Devendra Fadnavis-led state government has slashed this regulation, permitting women to sell their property.
Why it matters: On International Women's Day in 2021, the Maha Vikas Aghadi announced the 1% measure to increase homeownership among women. The government had hoped the concession would encourage women to buy property and families to buy property in women's names. The restriction was added to ensure there wasn't a reversal of ownership after availing of the concession.
First Northeast woman to become Colonel (Arunachal Pradesh) – Ponung Doming has become the first female officer from India's Northeast to be elevated to the rank of Colonel in the Indian Army. She is currently stationed in Leh, where her duties require commanding a Border Roads Task Force (BRTF) unit in the strategically significant region.
Why it matters: Commissioned as a lieutenant in 2008, Col Doming's dedication led to her promotion to a major in four and a half years. She served in the United Nations Peacekeeping Force in Congo in 2014. Despite initial obstacles, she joined the army after working in the corporate sector. Col. Doming's journey inspires aspiring individuals from the eight Northeast states, especially girls, to dream big and have the courage to achieve their goals.
---
🔢 KEY NUMBER
₹1.12 lakh crore – For the first time in a month, the banking sector's liquidity surplus has surged past ₹1 lakh crore.