November 1, 2023
Good morning. In today's either/view, we discuss whether helicopter parenting works. We also look at the inauguration of the first heritage train in Gujarat, among other news.
---
📰 FEATURE STORY
Does helicopter parenting work?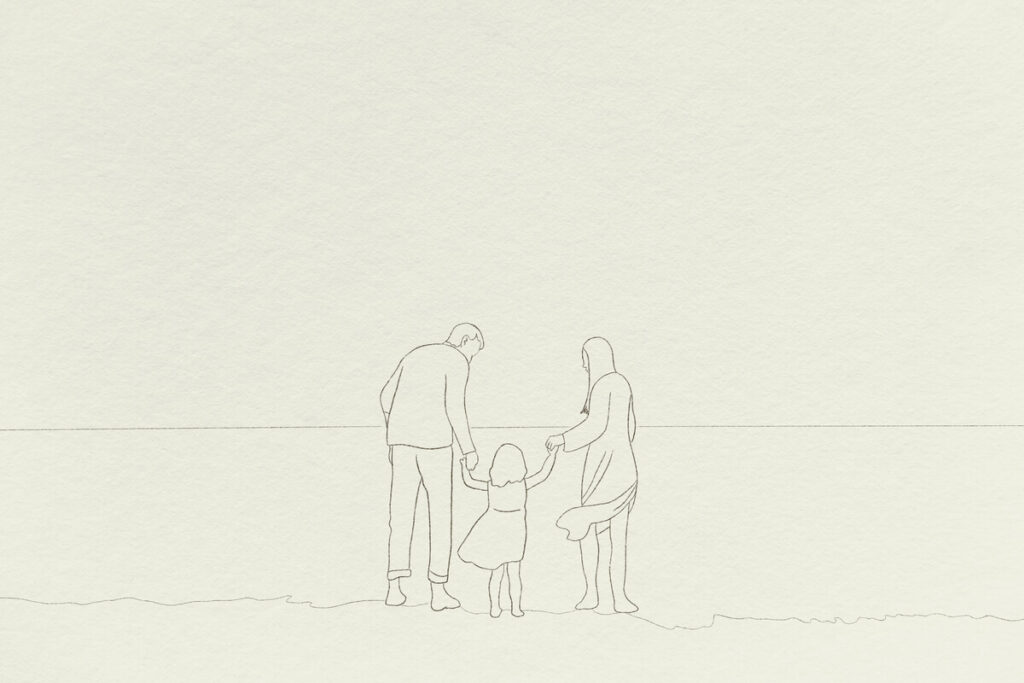 Being a parent is no easy task. Especially in this day and age when you're surrounded by parenting advice and information from all kinds of sources. What's the best way to be a parent? How involved should a parent be? How much is too much? It's a tightrope walk. All signs point to there being no correct answer, no one-size-fits-all approach.
If there's one parenting style that has sparked debate and discussion, it's helicopter parenting. To put it simply, if you're the kid, you've got your parents looking over your shoulder at every opportunity. You're being monitored and are showered with excessive levels of support. While this style has its proponents, are there long-term harms?
Context
The entire concept of child-bearing and rearing has been filled with societal contradictions over the decades. There has always been a push and pull on how much freedom a child should have versus ensuring they don't encounter the slightest bit of friction or challenge from the outside world. Are they spending too much time inside the house fixated on screens? But what would happen if they encounter someone outside? Should their activities be tightly scripted?
Here's where "helicopter parenting" came in. Imagine a parent following around their child in a helicopter circling overhead, constantly keeping tabs. One could argue this has become easier now with the advent of electronic devices that permit such surveillance.
Part of this phenomenon has to do with stranger danger. It's something that has transcended cultures and boundaries. In China, "little emperors" are kids who get everything they want from their parents and grandparents. In Eastern Europe, with a different cultural, economic, and political system, it manifested through the "black volgas" – a fear that the mafia, priests, secret police, or Satanists were out to kidnap children. Even mythology is filled with creatures that would prey on naughty kids.
The rise of cases involving serial killers and child predators in the 1970s and 80s gave rise to the need to constantly keep an eye on kids. The fear of the unknown was palpable despite the facts and evidence at hand. Some of this is perhaps a uniquely American construct.
Part of this is also because people don't tend to stay in one place for long periods. An evolving economy means people move. Urbanisation happened. People migrate from rural areas to large metropolitan cities for work and education. They also move from the heart of a city to the quieter suburbs.
Economists Matthias Doepke and Fabrizio Zilibotti looked at helicopter parenting from an economic point of view. As society has become more unequal and education standards have risen, middle and upper-class parents are naturally responding by helping with school work and ensuring their kids are involved in as many extracurricular activities as possible.
In the 1990s, child development researchers Foster Cline and Jim Fay coined the term "helicopter parent". They were looking at changes in American parenting in the previous decade. Given the timelines, the oldest members of the helicoptered generation turned thirty around 2010 – Gen Y or millennials. In the late 90s, they were witnessing a generation go to college and parents being on campus.
Is there someone to blame for helicopter parenting? Is it a generational thing? According to Julie Lythcott-Haims, an American educator, boomers are to blame. In a 2005 op-ed for the Chicago Tribune, she pointed out the contradiction in how boomers became overly protectionist while they were the ones who questioned authority and took pride in shedding inherited traditions when they began going to college.
This is all just a long way of saying that helicopter parenting has come to the fore over a long period. There are several economic, psychological, and societal factors at play. But does it work?
VIEW: Can be beneficial
If there's one thing to know about helicopter parenting – the intentions are always good. The job of any parent is to keep their children safe and healthy. There is an obvious generational aspect to this. Many of those who consider themselves helicopter parents are reacting against unbounded childhoods they experienced where dangers and difficulties had to be faced without any help or supervision. They received wrong and unreliable information about sex and drugs from their friends.
As a result, the millennial generation onward has grown up knowing that their parents have their back. There's a safety net, which isn't a bad thing. This allows them to take some risks and have the freedom to fail. While there's a certain generation that now relies more on their parents for a roof over their head and money in the bank, it at least gives them time to grow and mature without the pressures the previous generations faced.
One line of thinking on how helicopter parenting has its benefits is perhaps it can create a sense of community and connectedness. It would be a far cry from today's generation experiencing loneliness at alarming levels. Loneliness affects young people more, and this was aggravated by the pandemic. Is there something inherently wrong in wanting the next generation to pass on values of the importance of family and community?
COUNTERVIEW: Many dangers
Some might say the verdict is out on helicopter parenting – it's bad for kids. Author and educator Jessica Lahey concluded that parents today seem more worried about raising happy children than competent or autonomous ones. Research has shown while helicopter parents come from a good place, the results could backfire. Their kids are more likely to suffer from depression, anxiety, and low self-esteem.
A 2016 study from the National University of Singapore showed kids with intrusive parents who had high academic performance expectations tended to be more self-critical and anxious. In their research, Doepke and Zilibotti found that even though helicopter parents were acting rationally, the collective impact of wealthy families to ensure their kids stay ahead exacerbates inequality. It's one of the perils of living in increasingly unequal societies and economies.
When it comes to going out in the real world and getting a job, for example, there's little evidence to prove helicopter parenting improves a child's chances of getting hired. They were coined "snowplow parents". They found ways to make their way into their kids' offices. If you're hiring and see a parent accompany their kid for a job interview, there's a natural question that arises – does this candidate need a babysitter?
Reference Links:
What is your opinion on this?
(Only subscribers can participate in polls)
a) Helicopter parenting does work.
b) Helicopter parenting doesn't work.
---
🕵️ BEYOND ECHO CHAMBERS
For the Right:
What Israel-Palestine conflict reveals about world leaders
For the Left:
How Sardar Patel's legacy thrives in PM Modi's resolute national security initiatives
---
🇮🇳 STATE OF THE STATES
Ropeway for Mata Chintpurni Temple (Himachal Pradesh) – The state government has proposed the construction of a 1.1 km ropeway for the Mata Chintpurni Temple in Una district, estimated to cost ₹76.50 crore. The ropeway is designed to transport 700 passengers per hour in each direction, addressing the current challenges of overcrowding and congestion, especially during Navratris.
Why it matters: Chief Minister Sukhvinder Singh Sukhu's goal is to attract five crore tourists annually, with religious tourism playing a key role. This initiative aims to boost religious tourism by providing easy accessibility to the temple, recognized as one of the Shakti Peeths.
Development conference (Kerala) – The Federation of Indian Chambers of Commerce and Industry (FICCI), in collaboration with the Kerala State Industrial Development Corporation (KSIDC), is organising a two-day conference titled "Pioneering Growth: Transforming Kerala" on November 9 and 10 at the Grand Hyatt in Kochi. The event aims to promote development in Kerala and will be attended by key industry representatives.
Why it matters: Chief Minister Pinarayi Vijayan will inaugurate the conference, with Governor Arif Mohammed Khan as the chief guest at the valedictory session. The conference will showcase Kerala's investment potential and explore new avenues of cooperation and development, serving as a platform for discussions and collaborations among industrialists, potential investors, and policymakers.
Mobile Environment Lab (Chhattisgarh) – India's largest iron ore producer, NMDC, has flagged off a Mobile Environment Lab for the Chhattisgarh Environment Conservation Board (CECB) from its head office in Hyderabad. This first-of-its-kind lab enables real-time monitoring of ambient air quality in Chhattisgarh's industrial clusters.
Why it matters: Equipped with a Continuous Ambient Air Quality Monitoring Station and six portable CAAQMS, the state-of-the-art vehicle will also analyse water and waste-water quality and record ambient noise from industrial belts. The lab, set to be handed over to CECB in Raipur on November 1, represents NMDC's commitment to improving Chhattisgarh's eco-health.
Heritage train (Gujarat) – Prime Minister Narendra Modi flagged off Gujarat's first heritage train, which will run from Ahmedabad to Ekta Nagar, near the Statue of Unity. The train, a blend of heritage and modern facilities, features three coaches with 48 seats each and a 28-seater AC restaurant dining car. It will operate as a weekly service on Sundays starting November 5, with the frequency potentially increasing based on demand.
Why it matters: The train, designed with teak wood interiors, will provide a non-stop 182-km journey between Ekta Nagar and Ahmedabad, enhancing the tourism experience around the Statue of Unity and other attractions in Kevadia. The train's unique blend of heritage and modern amenities offers a novel travel experience, encouraging more tourists to visit the region.
Countering China (Arunachal Pradesh) – The state government and the Indian Army are collaborating to develop an important area near the Yangtse along the Line of Actual Control (LAC) with China. This initiative includes promoting Chumi Gyatse, a group of 108 'Holy Waterfalls' located just 250 meters from the Indo-China border. The area, previously restricted, gained attention last year when China sought to build an observation post overlooking it.
Why it matters: The move, following Defence Minister Rajnath Singh's 'Shastra Puja' in Tawang, is seen as a subtle message to China. Efforts are also underway to improve road infrastructure in the area, enhancing accessibility and security. The initiative also holds cultural significance, as Chumi Gyatse's water is considered holy with healing properties, attracting Buddhist pilgrims.
---
🔢 KEY NUMBER
1.68 lakh – In 2022, road crash fatalities in India reached a record high with over 1.68 lakh deaths, equating to 462 fatalities daily, or one death every three minutes, or 19 deaths every hour.