October 31, 2023
Good morning. In today's either/view, we discuss whether the WHO is right in calling for a nutrient-based tax model. We also look at India's first craft handloom tourism village in Madhya Pradesh, among other news.
---
📰 FEATURE STORY
Is the WHO right in calling for a nutrient-based tax model?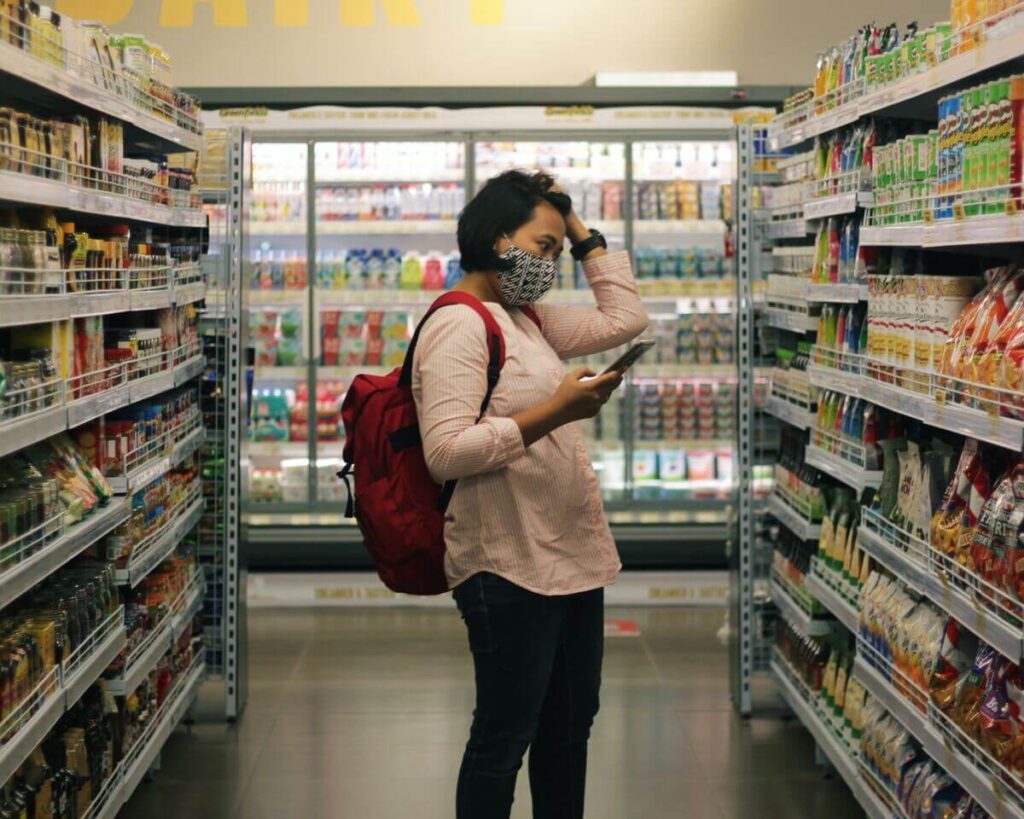 For the health-conscious, ultra-processed foods should be avoided at all costs. For everyone else, it's easier said than done. Our food choices now play an important part in our broader lives. It's increasingly under the microscope on how it impacts the environment and what it's doing to our bodies.
A recent report by the World Health Organisation (WHO) in partnership with the Indian Council for Research on International Economic Relations (ICRIER) showed the growth of the processed foods segment in India. It stated that sales of ultra-processed foods have increased over the past decade. To combat this, the report suggested a tax system based on nutritional content. While this is seen to keep Indians healthy, others think it would affect traditional Indian fare.
Context
First things first, what are ultra-processed foods? Let's put it this way – here's what they aren't – unprocessed or minimally processed foods with minerals and vitamins still intact. Carrots, apples, and raw unsalted nuts are some examples. Processing foods changes its natural state. It's usually done by adding oil, sugar, salt, etc. Some foods are highly processed (ultra-processed) with additives like sugar, salt, and artificial colours or preservatives. Frozen meat, soft drinks, and fast food are some examples.
Since these ultra-processed foods are not good for us, there's been a long-standing discussion on how best to discourage people from buying and consuming them. One suggestion that many have advocated for is higher taxes on such foods. Some see it as a government's obligation to reduce the negative consequences of producing and consuming unhealthy products.
It's akin to how policymakers ensure people don't smoke by levying taxes on tobacco products and educating people on the dangers of smoking. Health taxes are a complicated issue. You've got big multinational corporations that make and sell these products fighting tooth and nail to oppose additional taxation.
But it has been done. Last year, Colombia voted to impose taxes on ultra-processed foods and sugary drinks to curb obesity and other health issues. It took years of campaigning and lobbying led by the children's rights group Red PaPaz. It's not alone. According to the WHO, since 2017, over 130 countries have increased or introduced a new health tax.
Another way countries are taking on processed foods is through better packaging and labelling. With clear nutritional information mentioned, policymakers hope consumers will think twice before reaching for that sugary drink or salty snack on store shelves.
Coming to India, the ultra-processed foods sector has taken off over the past decade. Between 2011 and 2021, it grew by an annual compounded growth rate of 13.37%. When the pandemic set in, sales took a hit with just 5.50% in 2020. The report stated that during the pandemic, people shifted from carbonated and sweetened beverages to juices and flavoured milk.
The following year, things rebounded with an 11.29% growth, led by beverages and followed by chocolates and ready-made food. So who's selling all this? According to the WHO report, independent small grocers dominate the market with over 70% sales of ultra-processed foods.
The WHO has suggested the Food Safety and Standards Authority of India (FSSAI) clearly define high-fat sugar salt (HFSS) food. It also recommended the GST Council link its tax structure with that definition. It called for a nutrient-based tax model on products with high fat, sugar, and salt above the recommended levels.
VIEW: Need to keep things healthy
At the very least, what the WHO aims to do is to encourage people to not consume as much ultra-processed foods as they do now. There's some public backing on this front. A LocalCircles survey from earlier this year showed at least 77% of Indians favoured 'Front of the pack Label' (FoPL) with colour codes as an effective way to inform people about ultra-processed foods. Last September, the FSSAI proposed an Indian Nutrition Rating system for FoPL to rate the overall nutritional profile of packaged food. It has yet to be implemented.
In its recent report, the Nutrition Advocacy in Public Interest said the GST Council must levy a higher tax on packaged and other ultra-processed foods. The decision was based on an analysis of 43 ads for pre-packaged food products. In all of these products, the fat, sugar, and salt content were disguised under other names to make the product appear healthy. Other countries have done something similar despite opposition from manufacturers.
What the WHO report recommends with its nutrition-based tax system is to help India move toward a comprehensive national nutrition policy. This would address two issues – under and over-nutrition. We currently have policies and schemes like Saksham Anganwadi and Poshan 2.0. However, these fall short in tackling overnutrition and unhealthy diet-related diseases.
COUNTERVIEW: Danger of overreach
Not everyone is happy about the WHO's recommendation for a nutrient-based tax model. The Indian Sellers Collective called the report and its suggestions "an assault on Indian cuisine and heritage". It said the report promotes unhealthy and artificial foods. From their point of view, the report is allegedly a way for international companies to undermine traditional Indian food and flood the market with foreign products.
The report could also undermine India's dietary landscape with its suggestions. For starters, processed foods are often a cheap and convenient option for those who aren't well-off. They're readily available in small stores in urban and rural areas. If some foods were to be changed, whether through different ingredients or production methods, it can't happen abruptly. Millions of small producers' livelihoods will be at stake.
There's another interesting wrinkle in the report. It called for zero-sugar carbonated drinks to be under a lower tax slab. This seems to contradict the WHO's own guidance from May on non-sugar sweeteners (NSS), which warned against potential long-term effects like type 2 diabetes and heart issues. Concerning FoPL, some traditional Indian foods could be unfairly categorised as unhealthy. Given how traditional foods are deeply rooted in India and are a product of micro, small, and medium enterprises (MSMEs), it could have far-reaching effects on livelihoods and the economy.
Reference Links:
What is your opinion on this?
(Only subscribers can participate in polls)
a) The WHO is right in calling for a nutrient-based tax model.
b) The WHO is wrong in calling for a nutrient-based tax model.
---
🕵️ BEYOND ECHO CHAMBERS
For the Right:
Why projecting PM Modi as BJP's face in assembly polls is a risky gambit
For the Left:
Why an ex-Hamas chief addressing a pro-Palestine rally in Kerala is problematic, dangerous and disturbing
---
🇮🇳 STATE OF THE STATES
Flood control initiative (Haryana) – The Haryana government has granted in-principle approval for 604 new flood control schemes, with a total budget of ₹1,205.89 crore. This decision was made during the 55th meeting of the Haryana State Drought Relief and Flood Control Board, chaired by Chief Minister Manohar Lal Khattar.
Why it matters: The schemes primarily focus on protecting inhabited areas and agricultural land, procuring flood machinery, reclaiming agricultural land, conserving and reusing water, and renovating or reconstructing structures for smooth drainage. The CM emphasised the need for proactive measures to prevent floods, which can cause significant loss of life and property.
Nursing boost (Puducherry) – Chief Minister N Rangasamy announced the recruitment of approximately 370 nurses. This initiative includes recruiting 105 nurses for the Government General Hospital, with plans to add 65 more. Additionally, 200 nurses will be recruited at the Government Medical College.
Why it matters: By increasing the nursing workforce, the initiative aims to enhance patient care and support the medical community. The CM also mentioned the initiation of a Nursing Council for the Union Territory. During the inauguration of the College of Nursing at the Government Medical College, Kathirkamam, Rangasamy praised the nursing community's vital role in healthcare and patient care, emphasizing the profession's nobility and importance.
CRPF debt (Jharkhand) – The state is facing a financial challenge in its fight against Maoists, as the Central Reserve Police Force (CRPF) claims the state government owes them ₹11,348.58 crore. This debt is for the deployment of CRPF personnel in the state, primarily in Naxalite-affected areas. The Jharkhand Government's Home, Jail and Disaster Management Department is seeking details on the deployment and payments to decide on the payment of the claimed amount.
Why it matters: Currently, 132 companies of the CRPF are deployed in Jharkhand, a deployment that has been ongoing for over 15 years. The state has eight districts most affected by Naxalites and eight others considered moderately affected. The long-term deployment of central forces indicates the persistent challenge of Naxalism in the region.
Pranpur's craft tourism (Madhya Pradesh) – Pranpur, a village near Chanderi in Madhya Pradesh, has been designated as India's first craft handloom tourism village. The village, home to around 450 families engaged in weaving Chanderi Silk saris, offers a unique cultural experience.
Why it matters: The Madhya Pradesh government's initiative aims to showcase the village's rich heritage, including handloom, stone carvings, and terracotta. The project also includes plans for expanding accommodation options and setting up homestays to enhance the tourism experience.
India-Bangladesh rail link (Tripura) – A significant milestone was achieved with the successful inaugural journey of a goods train from Bangladesh's Gangasagar to Nishchintapur on the outskirts of Agartala city, Tripura. This marks a major step in the Agartala-Akhaura railway link project, connecting Bangladesh's eastern areas with India's northeastern region. The train covered a distance of over 8.1 kilometres, and the metre gauge segment is now operational for goods transportation.
Why it matters: The Agartala-Akhaura railway link is a significant development in enhancing connectivity between India and Bangladesh. It holds the potential to boost tourism, commerce, and medical-related travel between the two regions. Prime Minister Narendra Modi and Bangladeshi Prime Minister Sheikh Hasina are scheduled to inaugurate the rail link project on November 1st.
---
🔢 KEY NUMBER
17% – 80 million unique investors, comprising 50 million or 17% of India's households, have invested money in the Indian stock market through the National Stock Exchange (NSE).