August 17, 2023
Good morning. In today's either/view, we discuss whether Sabyasachi Das' paper on alleged electoral manipulation in the 2019 Lok Sabha elections holds water. We also look at the newly instituted awards for industrialists in Maharashtra, among other news.
---
📰

FEATURE STORY
Does Sabyasachi Das' paper on alleged electoral manipulation in the 2019 Lok Sabha elections hold water?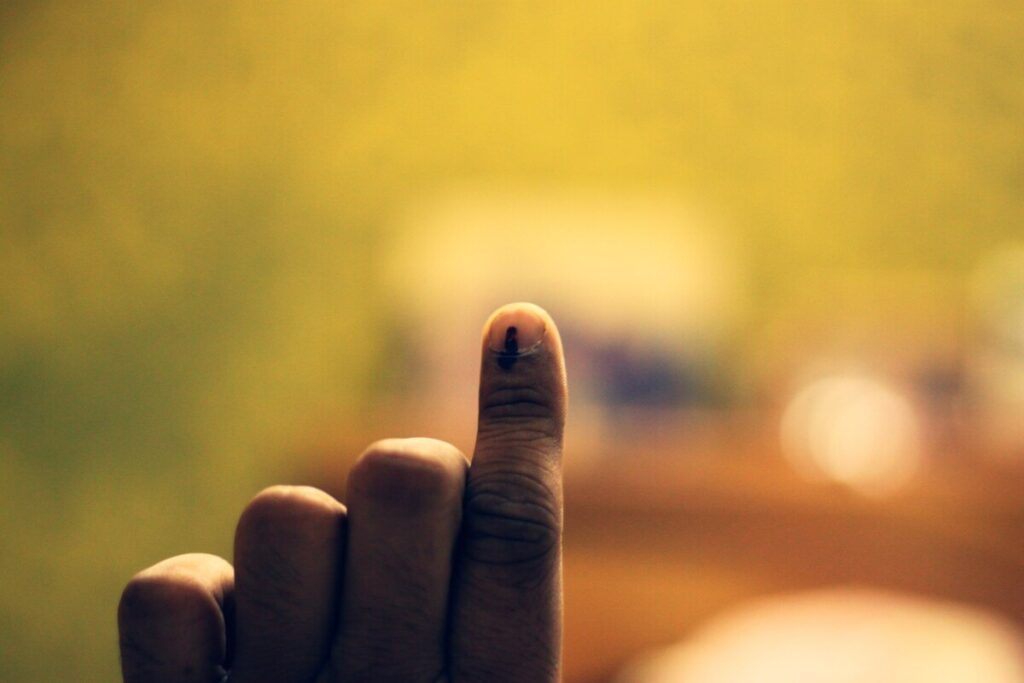 India holds the unique distinction of being the world's largest democracy. Every few years, millions of us head to the polls to participate in the world's largest democratic exercise. As we do, there are things we take for granted. One among them is that every vote is counted. There's also the perennial headache to see if everyone's names are on the voter list. There are mechanisms in place to ensure that happens. We've got the Election Commission of India (ECI) who oversees this all.
But what if…? That's a scary prospect. One of the most dangerous things that can happen in a democratic election is manipulation. Losing confidence in the vote is a slippery slope. A research paper from former Ashoka University scholar Sabyasachi Das has raised eyebrows and the question of 'what if'. It alleged, among other things, arbitrary deletion of names of registered Muslim voters and irregularities in election data; all concerning the 2019 Lok Sabha elections. Does the paper hold up to scrutiny?
Context
The 2019 Lok Sabha elections were historic. The Bharatiya Janata Party won 303 of the 543 seats. A party won absolute majorities on its own in two successive Lok Sabha polls for the first time since the Congress' 1980 and 1984 victories. The post-poll analysis stated the BJP secured a broad-based victory gaining seats in most parts of the country. It improved on its overall victory margin from 2014. It helped that the 2019 elections saw the highest turnout on record.
Who is Sabyasachi Das? He's a former assistant professor of Economics at Ashoka University with a PhD from Yale University. Former because Das quit Ashoka due to ongoing controversy over his paper. His expertise is in political economy, public economics, and applied microeconomics. Much of his research deals with group inequalities arising from democratic processes.
What's the paper? It's titled "Democratic Backsliding in the World's Largest Democracy". It begins by stating that it's a contribution toward the discussion of global democratic backsliding by documenting irregular patterns in the 2019 general elections.
Broadly speaking, it highlights the possibility of electoral manipulation in BJP-ruled states and the removal of voters from the voter list, particularly Muslims. It looks into how the BJP won a disproportionate share of closely contested constituencies.
How does one detect poll manipulation? Das used the McCrary Test, which examines patterns in election data. Some of the datasets studied were turnout, poll surveys, etc. The paper looked at potential manipulation of turnout in places with high Muslim voter presence. It stated that in constituencies narrowly won by the BJP, there's a high likelihood of discrepancies in voter turnout data.
The McCrary test is used to identify any discontinuity in the distribution of victory margins. Das' analysis showed an increase in the density of BJP victory margins near zero. It means the BJP had a higher chance of winning closely fought elections, swing districts if you'd like.
The number of these victories varied from 9 to 18 Lok Sabha seats. 11 of them were won by the BJP with less than a 5% margin. He applied the McCrary test to the 2014 elections. There were no similar findings for either the BJP or Congress. The same for the state assembly elections held simultaneously with the 2019 Lok Sabha polls.
The paper has become a hot-button issue among scholars and academics. Many have been dismayed at the lack of support Das has gotten from Ashoka University amid a torrent of social media backlash he received. Coming to the paper and its contents itself, should it be taken seriously?
VIEW: Should spark necessary discussions
The broader argument of Das' paper, particularly the part on democratic backsliding, has been echoed by several groups and organisations over the years. The Varieties of Democracy Institute at the University of Gothenburg in Sweden essentially classified India as a closed autocracy. US think tank Freedom House labelled India "partly free". One of the components highlighted was the declining political participation of Muslims.
When there's talk of electoral manipulation, it doesn't necessarily mean voting machines get hacked and the numbers are fudged. In fact, Das doesn't consider this possibility, given the technology used would prevent any manipulation at scale. However, the VVPAT technology inserted into the electronic voting machines in 2019 has been criticised. The verified paper trail is temporary. The Association for Democratic Reforms and Common Cause filed a writ petition in 2019. They cited research that showed discrepancies between the number of voters and votes counted in different constituencies.
The concept of electoral discrimination or manipulation was also tested. Das found evidence of this. The growth rate of registered voters for each parliamentary constituency between 2014 and 2019 decreased by 5% in places where the BJP barely won. These constituencies had a higher share of Muslim voters. Das' paper is quite comprehensive. It's been chosen by the National Bureau of Economic Research in the US for its prestigious Development Economics conference.
Das has broken ground in the Indian academic landscape. Election forensics using in-depth statistics to detect electoral patterns and anomalies is not something we see too often in Indian politics. Das explored theories of electoral manipulation and precise control. Both dealt with targeted suppression of Muslim voters. The paper stated that in constituencies narrowly won by the BJP, the likelihood of large discrepancies in turnout data was higher. That's called precise control. Das, using the 2019 National Election Survey, a post-poll survey, also found no evidence the BJP campaigned harder in these constituencies.
COUNTERVIEW: Evidence doesn't add up
It should be noted, while the paper is public for all, it has yet to be peer-reviewed. On the broader implications of fraud, Das noted that the findings don't represent, nor is there any evidence of widespread voter manipulation or fraud. The focus was limited, only on a select few closely-contested constituencies. So any conclusion on supposed democratic backsliding from this paper would be false.
Closely contested here was taken as a 3-7% victory margin. Usually, 5% is considered close. 7% is a healthy margin. So, in 2019, a 5% margin was 56,000 votes on average, and 7% was around 79,000. 98 seats were closely contested with a less than 5% victory margin. The BJP won 43, which is 44% of them. It would be false to say the 2019 elections were a close contest. In 224 seats, the BJP secured more than 50% vote share.
Another allegation the paper makes is that the BJP was able to manipulate results in places where it was in power since they could deploy poll observers who were state civil officers. However, the BJP's performance in states where it was the incumbent was poorer compared to states where it was the opposition. In Rajasthan, Madhya Pradesh, and Chhattisgarh, among others, the party lost more.
There's something to be said for the power of campaigning. The BJP's electoral machinery is well-documented and well-funded. It's not a stretch to say they were better organised. They employed the Association of Billion Minds (ABM), a political consulting firm. Microtargeting is something all modern political parties do. Looking at swing districts is normal. A party and candidate would obviously spend more time and money where the smallest margins count.
Reference Links:
What is your opinion on this?
(Only subscribers can participate in polls)
a) Sabyasachi Das' paper on alleged electoral manipulation in the 2019 Lok Sabha elections does hold water.
b) Sabyasachi Das' paper on alleged electoral manipulation in the 2019 Lok Sabha elections doesn't hold water.
---
🕵️ BEYOND ECHO CHAMBERS
For the Right:
The new IPC has a Hindi name. But legal experts point out that it is illegal
For the Left:
Why NYT Cries 'Majoritarianism' As Minorities Get Preferential Treatment in India
---
🇮🇳 STATE OF THE STATES
Special guests at Red Fort (Delhi) – Approximately 1,800 special guests, including construction workers from the Central Vista project, border village leaders, school children, and teachers, joined the Independence Day celebration at Lal Qila. Around 250 farmers, split between the Pradhan Mantri Kisan Samman Nidhi Scheme and the Pradhan Mantri Kaushal Vikas Yojana, and 500 students from 10 East Delhi schools, were invited to the event.
Why it matters: Ahead of the Prime Minister's address, tiranga yatras filled the city streets. A parade of young NCC cadets enthralled Renuka Yadav from Sarvodaya Kanya Vidyalaya NCC. Devika Dhawan, a teacher from SKV school, praised the annual initiative of inviting students to witness the Independence Day festivities at the Red Fort. Eager citizens dressed in tricolour attire gathered at the venue, like 80-year-old Abdul Gaffar, who reminisced about past flag hoisting. Outside, flag vendors noted reduced sales compared to last year.
Farming collectives' success (Kerala) – Krishikkoottam, a collective engaging in agriculture, typically comprises at least five or six members, often led by homemakers. Notably, Kalliyoor in Thiruvananthapuram boasts 212 such groups across 21 wards. They operate an eco shop and launched the 'Kalliyoor Greens' brand to sell farm produce and value-added items. After six months of planning, orders can be placed via the Ecat app for home delivery within a 20-km radius.
Why it matters: Kalliyoor Greens features diverse products encompassing vegetables, fruits, fish, meat, dairy, desserts, and more. The high demand for cut vegetables, managed by Raag Krishikkoottam, prompted them to hire additional help. As Onam approaches, they plan to introduce family kits. Another example is The Leaves, a Kudappanakkunnu Krishi Bhavan collective that specialises in drumstick-based products. Nahomi Krishikkoottam from Vithura, led by Mathew TV and Minimol Mathew, has gained prominence for offering over 30 value-added mushroom products.
Anti-erosion funds (West Bengal) – Trinamool Congress leaders in northern Bengal are gathering information about the damage caused by riverbank erosion in the region. They aim to highlight the alleged neglect of the Narendra Modi government in addressing this issue, which annually affects the livelihoods of many. They intend to demonstrate that BJP legislators from northern Bengal are also silent, especially with the upcoming Lok Sabha polls.
Why it matters: Originating from Bhutan, several rivers inundate northern Bengal and wreak havoc on tea gardens and villages during monsoons. Rivers like the Ganga, Mahananda, Fulhar, and Koshi aggressively erode land in districts including Malda, North Dinajpur, and South Dinajpur. Families in Malda and Murshidabad have lost homes and land to erosion, necessitating state intervention in anti-erosion measures and rehabilitation.
Awards for industrialists (Maharashtra) – The state government recently introduced honours for the industrial sector, similar to Maharashtra Bhushan, beginning in 2023. Notable industrialist Ratan Tata was honoured with the Udyog Ratna award, while Adar Poonawala, CEO of Serum Institute of India, received the Udyog Mitra award, as outlined in the government's announcement on Monday.
Why it matters: The newly introduced Udyog Ratna award carries a ₹25 lakh prize, a trophy, and citation. Similarly, the Udyog Mitra award includes ₹15 lakh, a trophy, and a citation, as stated in the order. Additionally, each year, one male and one female entrepreneur will be recognised as the best entrepreneur, receiving ₹5 lakh, a trophy, and a citation.
Defying Indianisation ban (Manipur) – The tribal Kuki-Zomi-Hmar-Zo community in Manipur marked Independence Day by defying a 23-year ban imposed by an armed group on Hindi movies. They organised an open-air theatre in Churachandpur, screening Bollywood hits. The ban aimed at thwarting what the group termed "Indianisation".
Why it matters: The Hmar Students' Association declared their 'freedom' from anti-national terror groups through this event, featuring films like "Kuch Kuch Hota Hain," "Sholay," and "Uri: The Surgical Strike." They believe public access to Indian films is crucial, rejecting the notion that Hindi films negatively impact Manipuri culture. Notably, Mary Kom, a movie about the Manipuri boxing champion, has never been screened in the state.
---
🔢 KEY NUMBER
₹45,000 crore – Online gaming platforms promoting skill-based games could face an extra tax liability of ₹45,000 crore.