August 18, 2023
Good morning. In today's either/view, we discuss whether the Worldcoin project is a good idea. We also look at the ODF Plus achievement of Sikkim, among other news.
---
📰

FEATURE STORY
Is the Worldcoin project a good idea?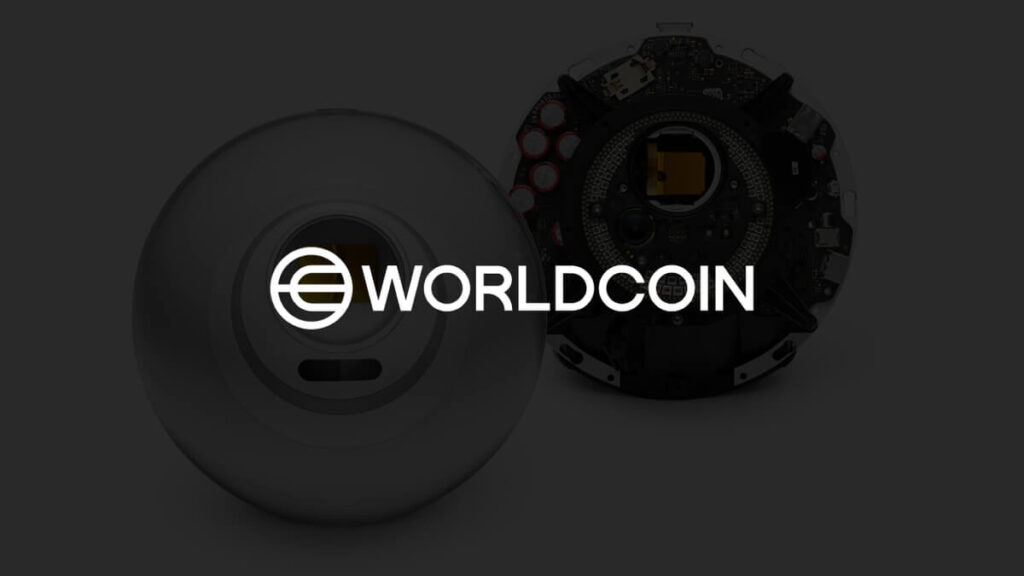 Cryptocurrency and Blockchain are two words that have been used increasingly over the past few years as the new age of online digital currencies has taken hold. Like any new venture, it has its ups and downs. As the trading of cryptocurrency gains traction, entrepreneurs are looking at new ways to spread their wings in the crypto space.
In comes Sam Altman, the CEO of OpenAI, the company behind ChatGPT. He has co-founded a new venture called Worldcoin. What if every person had a verified digital identity and a cryptocurrency token called Worldcoin? What's the goal? "A global financial and identity network based on proof of personhood" – is this the future we need or something quite dystopian?
Context
Worldcoin is akin to crypto meets Artificial Intelligence (AI). The company behind it is called Tools for Humanity. With advancements in AI, it's becoming more tricky to see what online content is authentically created by humans and what's created by AI. Worldcoin is supposedly an answer to that problem – a sort of digital passport based on "proof of personhood".
There's the obvious irony in Altman trying to solve the issues associated with and caused by AI, given he's widely seen as someone who played an important role in the current AI gold rush. According to Altman, the goal is to have discussions and perhaps revolutionise how people share access, benefits, and the governance of future AI systems. Why should all this be available only to the elite?
Worldcoin basically has three components. The first is World ID, the heart of it all. A user needs to be authenticated, and here's where the orb comes in. It scans the iris to create a personal and secure ID code. Why the iris? Much like fingerprints, they're unique to an individual. Once complete, your code is saved on a decentralised blockchain. This is your "proof of personhood". According to the company, this can't be duplicated to create false identities.
Next comes the World App. It's where a person's World ID is stored. It also functions as a crypto wallet. People can use this to verify themselves on any third-party application. In addition to Bitcoin and Ethereum, more cryptocurrencies will be added in the future.
Finally, we have the cryptocurrency token. Users with a World ID and the World App gain access to the token WLD. According to a whitepaper from the company, 10 billion WLDs will be issued over the next 15 years. As of the official launch, there are 143 million WLD already circulating.
Before its official launch recently, the Worldcoin project operated without much fanfare. It recruited many to participate in the testing phase across several countries, including Kenya, Ghana, Chile, and Indonesia. An MIT investigation found that the company's messaging on privacy was suspect. They allegedly used deceptive marketing and failed to take meaningful informed consent from the participants.
According to the company, the goal is to have Worldcoin as a collectively owned global currency distributed fairly to as many people as possible. Everyone who signs up will get their fair slice of the pie. Even if you're in India. The company's website lists Delhi, Noida, and Bengaluru as locations where people can sign up.
VIEW: It has potential
Economists, governments, and policymakers have debated the concept of a Universal Basic Income (UBI) for a while now. With Worldcoin, the company, and Altman, believe this can become a reality. It gives off Aadhaar vibes – there's a digital identity of people so they can receive government benefits. In this case, that benefit would be income. Millions still don't have access to financial systems. Worldcoin, with crypto, can change that.
This project feels different since Altman is interested in looking beyond the Silicon Valley bubble and is cognisant of how much AI will take over our everyday lives. A UBI involves ensuring the recipients are real human beings. That's why biometric identification and World ID are necessary. Privacy is ensured thanks to its decentralised nature. Given how the authentication process works for Worldcoin, biometric scanning can help stave off Sybil attacks (when an entity in one network creates and controls multiple fake accounts).
Worldcoin also solves technical issues with Web3, the blockchain-powered third iteration of the internet. Web3 has a dearth of users. Worldcoin being decentralised means data and content will be controlled by individuals and groups, and not a select few technology companies. Its ownership to everyone principle would be the fastest way to bring people on board to crypto and Web3. Worldcoin's success would revolutionise a new universal authentication method for a whole new generation.
COUNTERVIEW: Too many issues with it
Let's talk about the orb in the room. It's an actual shiny chrome orb that scans the iris to create a biometric World ID. It uses infrared cameras, sensors, and AI-powered neural networks to verify that the iris belongs to a human. So what does Worldcoin do with all these scanned irises? The company's privacy statement has the usual "privacy is a fundamental right" text. Ethereum creator Vitalik Buterin stated its "dystopian vibes". There were also reported incidents of the orb failing to scan the eyes of Asians. The Kenyan government suspended the company's operations over data protection concerns.
The privacy issue aside, the promise of Worldcoin is a sort of UBI where everyone can participate and benefit. There are a few issues with that premise. The concept of UBI involves a central government giving regular payments to its citizens. By design, it needs centralisation. Also, who's the regulator in this utopian decentralised, privacy-secure financial system? Who would be paying to whom, and how much? It should be noted that in the testing phase, Worldcoin curiously operated only in developing countries, leading to questions on exploitation.
The crypto market isn't the most healthy or stable. The arrest of crypto exchange FTX founder Sam Bankman Fried, a former Worldcoin investor, didn't help matters. It seems the company has taken notice. Its pitch, particularly to investors, has shifted from economic equity to biometric authentication. They seemingly don't want to be known as a crypto company. This is another thing Worldcoin is grappling with – identity. How will it convince potentially billions to buy in?
Reference Links:
What is your opinion on this?
(Only subscribers can participate in polls)
a) The Worldcoin project is a good idea.
b) The Worldcoin project is a bad idea.
---
🕵️ BEYOND ECHO CHAMBERS
For the Right:
Why I fled Vipassana in just 4 days — Dilip Mandal
For the Left:
Dilip Mandal misunderstood the spirit of Vipassana. He rejected it without testing
---
🇮🇳 STATE OF THE STATES
Flood havoc (Himachal Pradesh) – Following intense rainfall in Himachal Pradesh, the Bhakra and Pong Dams are nearing their capacity, prompting the Bhakra Beas Management Board to open the floodgates. This has resulted in the inundation of both the Sutlej and Beas Rivers, submerging low-lying villages in Punjab and Himachal Pradesh. Satellite images from the EU Space program have depicted the swollen state of these rivers and the extent of the flooding.
Why it matters: Flooding poses significant risks to the villages and infrastructure along the river embankments. The opening of dam floodgates and subsequent flooding can severely impact agriculture, especially in regions like Punjab which is a major agricultural hub. Moreover, such extreme weather events highlight the pressing need for better infrastructure and preparedness against climate-related disasters.
India's first integrated test centre for drones (Tamil Nadu) – The state is set to host India's first integrated test centre for Unmanned Aerial Systems (UAS) at a state-owned industrial park near Sriperumbudur, with an investment of Rs 45 crores. This test centre, part of the Defence Testing Infrastructure Scheme (DTIS) of the Union Government, will occupy approximately 2.3 acres at the SIPCOT industrial park in Vallam Vadagal, Kanchipuram district. The facility aims to bolster Tamil Nadu's role in promoting India's self-reliance in the aerospace and defence sectors.
Why it matters: The establishment of this integrated test centre addresses the current inefficiencies in UAS testing, where components are tested at separate centres, leading to increased costs. An integrated facility of this kind currently exists only with DRDO in Karnataka, exclusively for its vehicles. The new centre will not only attract investors but also position Tamil Nadu as a prime destination for aerospace and defence companies looking to establish operations in India.
Deemed forest controversy (Odisha) – The Odisha government has retracted its order from August 11, which had informed district officials that the category of 'deemed forests' would no longer be recognized under the newly amended Forest Act. 'Deemed forests' refer to lands that, while not officially classified as forests by the Centre or States, are recognized as such due to a 1996 Supreme Court judgment. The recent Forest Act amendment stated that only forests officially classified post-1980 would be safeguarded.
Why it matters: The concept of 'deemed forests' plays a crucial role in environmental conservation, as it extends protection to lands that fit the general definition of forests, even if not officially classified. The withdrawal of the order by the Odisha government indicates a recognition of the importance of these lands and the potential implications of their declassification. This decision also underscores the balance governments must strike between development and environmental conservation.
24/7 airport liquor sales (Goa) – The state government has granted retail liquor outlets at airports the privilege to operate around the clock. This decision contrasts with the regular licensed liquor stores, which need special permissions and additional fees to operate beyond standard hours. This amendment to the Goa Excise Duty Act, 1964, was announced on August 14. The move comes as a Mumbai-based company sought permission to open a wine shop at the Manohar International Airport in Mopa. The new rules also state that these airport liquor outlets can pay a nominal annual fee for selling both Indian and foreign liquor.
Why it matters: This decision marks a significant shift in the state's liquor policy, especially favouring airport outlets. The relaxation of rules, such as the 25-year residence requirement for obtaining a license, has raised concerns among local liquor traders. They believe this change could pave the way for non-locals to enter the trade, potentially impacting the local businesses that dominate this sector. The Goa Liquor Traders Association has expressed its reservations, highlighting the disparity in rules between airport outlets and regular stores.
ODF Plus achievement (Sikkim) – The state has been recognized as India's first ODF (Open Defecation Free) Plus Model State by the Ministry of Jal Shakti, Department of Drinking Water and Sanitation. D Anandan, Secretary of the Rural Development Department in Sikkim, highlighted the state's efforts in managing faecal waste by retrofitting single pits or septic tanks with an additional pit. He also mentioned the management of biodegradable waste and the construction of household and community compost pits.
Why it matters: The state has built 5,898 soak pits for gray water waste management and has maintained faecal sludge through various measures. This achievement is attributed to awareness workshops and the cooperation of Sikkim's residents. It's a significant milestone for Sikkim, showcasing its commitment to sanitation and public health.
---
🔢 KEY NUMBER
4 years – India's leading female sprinter, Dutee Chand, who set the national 100m record, has received a four-year suspension following two failed dope tests for selective androgen receptor modulators (SARMs) in December 2022.