October 6, 2021
either/view ⚖️
Linking identities
To: either/view subscribers
---
Good morning. A Nobel Prize in medicine might have a dark side.
The Nobel Prize for physiology or medicine for 2021 was awarded to David Julius and Ardem Patapoutian for discovering receptors in the human body that make us feel heat and cold. The central chemical compound in question is called 'capsaicin'. While it doesn't actually burn or damage tissue, India has an infamous connection with it. It's a compound used to control crowds given its abilities.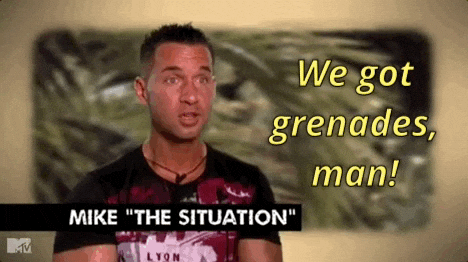 ---
📰

FEATURE STORY
ECI's Aadhaar Obsession: Is the Aadhaar-Voter ID link worth it?
Don't call it a comeback, the Election Commission of India (ECI) has literally been at it for years. Precisely, six whole years of trying to make the Aadhaar-Voter ID link happen. Despite the data breaches and messy integration plans, the ECI insists on its loyalty to this one-stop shop solution for all your identification needs. Keeping in mind the Supreme Court's takedown of the Aadhaar Project, including its "design and framework", join us as we try to figure out what makes the ECI so keen on this all-in-one approach to voter identification.
Context
The ECI, attempting to create a "totally error-free and authenticated electoral roll", launched the National Electoral Roll Purification and Authentication Programme (NERPAP) in 2015. A major objective of this was to link Electoral Photo Identity Card (EPIC) data to UIDAI's Aadhaar data. A couple miles away from this, the Supreme Court was also chiming in on the Aadhaar's general usability. Turns out, they weren't as keen. The Supreme Court was very clear about restricting the Aadhaar to food and fuel distribution only, due to its risks to privacy. Subsequently, stopping the ECI cold in its tracks.
Since then, the government has, through several amendments to the Aadhaar Act, regularly expanded on the scope of Aadhaar authentication. And just like that, the ECI, much like the Backstreet Boys, was back alright! Whether through letters to the Union Law Minister or aggressive pitches to parliament, the Election Commission made it clear that this link will continue to be a prominent part of their proposals. Well, nagging does get things done. Now let's get into why.
It will help reduce voter fraud
The ECI bases their argument for the integration on two major points – increasing accessibility to voting and reducing voter fraud. For the vastness of India's population, our voter participation rate is rather low. A reason for that, according to Sabrang India, is our large number of migrant workers, around 300 million, that are difficult to cater to in this respect. Linking one's Aadhaar to their Voter IDs would eventually make it easier to keep track of their residential status. Thus, allowing them to participate in elections as the requirement to return to their home states would be moot.
The other major point would be the prevention of voter fraud. The ECI says that the biometrics used for authentication in the Aadhaar project can prevent the duplication of Voter ID cards. Since the biometrics of a person cannot be replicated, Voter IDs linked to such information will also prove to be the same. The prevention of duplication is also expected to help weed out such cases that are already present and thus, improving the accuracy of electoral rolls.
The ECI also promises the introduction of remote or proxy voting. They also promise the use of electronic and online voting for increased accessibility, giving remote voting rights to those who need it. While the Lok Sabha has already passed an amendment that allows NRIs to vote via proxies, the inclusion of the internet in the electoral process was an ECI original. It's important to note that, as of now, all the proposed amendments to the Representation of the People Act (1950) are clear enough to make this integration a voluntary one.
It will disenfranchise vulnerable citizens
The Supreme Court in the Puttaswamy case made it very clear that, "The Aadhaar project has failed to account for and remedy the flaws in its framework and design which lead to serious issues of exclusion." The SC cares about your privacy and you should too. Linking information that includes one's demographic data like caste certificates, religion, etc., without a Personal Data Protection Law isn't the best way to go about things. Data-mining is real and all this data could be used for targeted marketing or disenfranchisement.
In 2015, before the SC put a stop to the NERPAP, Andhra Pradesh and Telangana were quick to link their Aadhaar with their EPIC. In 2018, around 55 lakh voters found their names deleted from the database entirely. There are reports of 5.167 million families being tracked on a government website based on their religion and caste. Among these come studies stating that single identification keeps citizens from participating in the electoral process as their identity becomes harder to prove. Thus, making them more likely to be disenfranchised.
Finally, in 2020, the UIDAI admitted to cancelling around 40,000 fraudulent Aadhaar cards. This led to concerns about fraudulent financial transactions due to the PAN-Aadhaar linkage. And, the UIDAI in several cases has admitted to not knowing enrolment operators, agencies or even locations used to enroll individuals into the system. All these blank spaces are precisely why Aadhaar was never meant to be used as proof of citizenship. Aadhaar numbers are issued to all residents, not citizens and only citizens are sanctioned to vote. Linking them to the EPIC database would technically have no legal basis and waste a whole lot of taxpayer's money.
---
🕵️ BEYOND ECHO CHAMBERS
For the Right:
Uttar Pradesh – The dystopic reality of a Hindutva state
For the Left:
Why India's ancient republics need to be recognised for their place in world history
---
🏴 STATE OF THE STATES
Monsoon Forecast Breakthrough? (Andhra Pradesh) – The monsoon plays a vital role in India's economy, given the level of agricultural activity. Predicting the monsoon's patterns and severity of rainfall is crucial for farmers. So, what if we could forecast monsoons a decade in advance? It's what scientists from the University of Hyderabad in collaboration with the University of Exeter in the UK have worked on. They've claimed to have figured out a decadal prediction model for monsoon forecast 5-10 years in advance.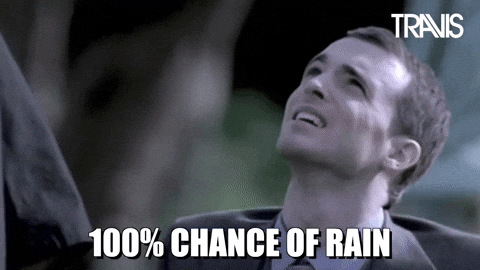 Church Vandalised (Uttarakhand) – It looks like another case of hate crime. In this instance, several members of the VHP and other right-wing groups vandalised a church in Roorkee and injured several who were in attendance for morning prayers. This wasn't a small crowd per an FIR filed by Sadhana Lanse, the pastor's wife, as over 200 people barged in. No arrests have been made so far.
Rice Wine Certification (Assam) – The Dimasa tribe from the Dimasa Hasao district has a reason to celebrate. Their "judima", a rice wine made from a variety of rice, won the Geographical Indication (GI) tag. For the Dimasa people, the drink is an important part of their tradition and is used in various ceremonies. The drink is so important to them that there's even a judima festival in the third week of December.
GST Raids (Odisha) – Some jewellery stores across Odisha were in for an unpleasant surprise when officials from the Commissionerate of CT & GST launched raids across 12 cities. Acting on allegations that the stores were selling fake gold ornaments, checks were also carried out for possible violations of weights and measurement standards. The timing of the raids is striking as it comes ahead of the busy festive season.
Makeover for Mumbai Chawls (Maharashtra) – In what could be one of Asia's largest redevelopment projects, the Maha Vikas Aghadi (MVA) government gave the green light to redevelop the Mumbai chawls at a cost of more than ₹16,000 crores. The new structures, in place of the old ones, will have commercial and residential tenants. The project has been polarising. For real estate developers, it's a boon as it could open up development opportunities. Residents are worried about their rehabilitation. 
---
🔢 KEY NUMBER
$60 million – The estimated loss in revenue for Facebook due to the outage that also affected WhatsApp and Instagram on Monday. The three popular platforms experienced outages for a few hours as the company worked to bring them back online, which it did.