October 7, 2021
either/view ⚖️
Eyes in the sky
To: either/view subscribers
---
Good morning. Bringing back dates? No, not going back in time or history repeating itself.
It's about the dates you eat. They've been lost to time in the Kingdom of Judah. Sarah Sallon, an expert, had a "mad idea." Why not cultivate the 2000-year-old date palm seeds? In a Roman-era fortress near the Dead Sea, Sarah hypothesised its unique dry environment could help the seeds flourish. The result was a harvest of 800 dates.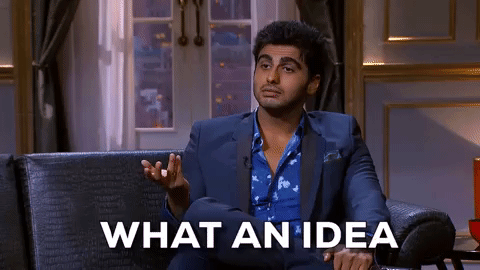 ---
📰

FEATURE STORY
India's Liberalised Drone Policy: Flying High Or A Privacy Nightmare?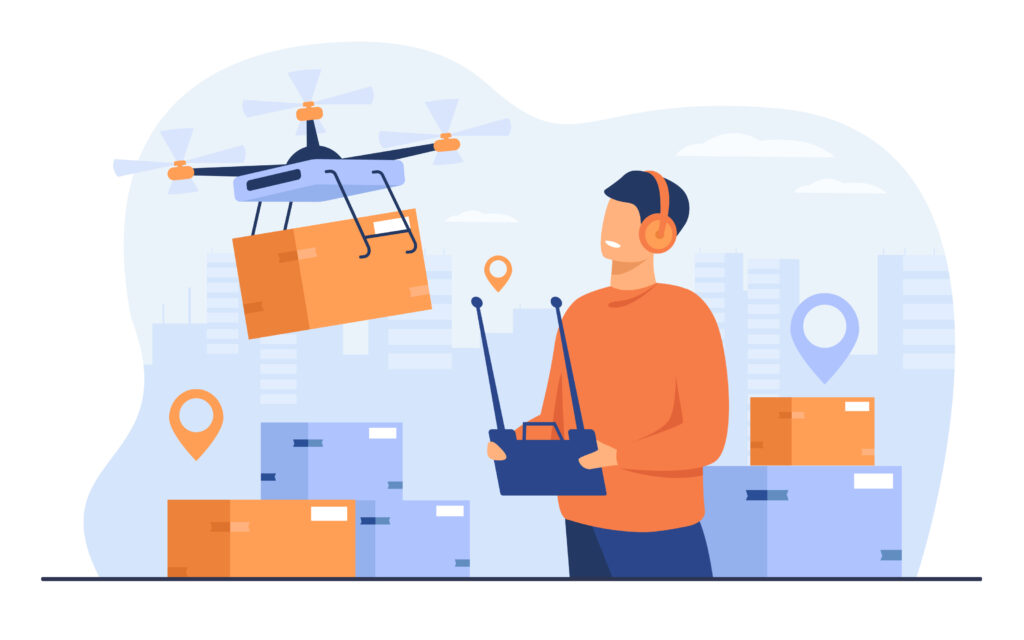 Could a drone deliver your next Amazon order? Maybe the food you ordered through Swiggy or Zomato could be sent to you via a drone. Not too far-fetched. Amazon's Prime Air is one example of this possibly being a reality. It's betting big on drone deliveries in the US and the UK. It's still a work in progress though. Closer to home, India's more liberalised drone policy could see something similar.
Whether it be Amazon, which doesn't exactly have the best of relations with the government, or someone else, the policy hopes to increase the usage of drones for commercial purposes. While businesses could capitalise on this and the government hoping it could attract investment, some aren't convinced with privacy on their mind.
Context
To regulate the usage of drones, India previously used the Aircraft Rules, 1937, and the Civil Aviation Requirements (CAR), 2018. In March, the Ministry of Civil Aviation introduced rules on the usage and licenses of drones. These were termed restrictive by various stakeholders. Taking in the feedback, the government later notified new rules, and made them more flexible and liberal. So let's take a look at some of the components.
A natural question is, can any citizen purchase and operate a drone? Yes, but there are some stipulations. You need to be at least 18 years old to apply for the two types of licenses offered – a Student Remote Pilot Licence and a Remote Pilot Licence. The former is valid for five years and the latter for a decade. Next comes the type of drones. To operate a nano drone (less than 250gm), you don't need any license.
Next, where can drones be flown? Here, the government has decided to come up with three color-coded zones – yellow for "controlled air space", green for "no permission needed", and red for "no flying permitted." An example of the relaxed nature of the new rules is the yellow zone. Earlier, it was 45km from an airport perimeter. Now, it has been reduced to 12km.
The primary aim is to make it easier for people to get their hands on a drone and use it without going through too many regulatory hurdles. Remember the government's mantra of less government? It's in action right here. It's clear the government sees drones, or as they're officially called, 'Unmanned Aircraft Systems (UAS)', as a next-generation tool to capitalise on, given its scope for growth.
Business opportunities and practical uses
What the new drone policy has done is cut the red tape. It's not just for operating, but for those making drones as well. That's music to the ears of those interested in entering this sector. Keep in mind, the drone market in India is in its infancy. The liberalised rules are a shot in the arm for this industry as commercial opportunities are aplenty. The government, too, has a stake in this.
Let's talk about this in the context of the pandemic. No doubt the pandemic disrupted many aspects of our lives. Never have we become more dependant on delivery systems. Could drones be of use? Yes, if you think about it, drones are unmanned vehicles that can transport things from one place to another. What if they were medicines? That's exactly what they have been used for. In Telangana, the first pilot project, "Medicine from the Sky," was completed successfully. Ever heard of a "seedcopter"? That's the drone being used to deliver seed balls across forest lands, also in Telangana.
The government clearly sees potential in this. As recently as Monday, Health Minister Mansukh Mandaviya launched the ICMR's Drone Response and Outreach in North East programme. Given the geographical diversity of the region and challenges in navigating the terrain, delivering medicines via drones can prove to be life-saving.
The commercial aspects are obvious, and the government isn't going to pass on such an opportunity. If you're a drone manufacturer, the government's new production-linked incentive (PLI) scheme for drone and components manufacturing is just what the doctor ordered. The expectation is that it'll attract Rs. 5000 crores of investment and generate 10,000 jobs in the next three years.
An easy path towards mass surveillance
If you're worried about small unmanned vehicles freely taking to the skies, the main concern would be privacy. It shouldn't come as a shock that privacy isn't the main topic of discussion among those excited by the new rules. More often than not, privacy concerns take a back seat to commercial interests. In fact, the new rules don't make any mention of it.
But that shouldn't mean you ignore it. Privacy was mentioned in the earlier Unmanned Aerial Systems (UAS) Rules. It talked about safeguarding the privacy of a person and property during the operations of drones. To speak of the basics, privacy is a constitutionally protected right. However, there aren't legal barriers concerning the potential misuse of personal data. The 2019 Personal Data Protection Bill hasn't been notified into law yet.
Here's why it should matter to you. Drones collect data. And data, as you might know, is a valuable resource. It's used by companies in all sectors to further their business and commercial interests. Data falling into the wrong hands is a concern, and there are examples aplenty of that. The prior UAS rules stated that sharing of data by third parties can only be done with explicit consent. Now, the new rules don't have information concerning data protection.
So can they be used for mass surveillance? Certainly, and some recent examples show how. During the protests against the government's farm laws and the Citizenship Amendment Act, drones were used by the police to monitor areas and groups of people. Even during the pandemic, drones were used by officials in Mumbai, Kerala, and Hyderabad to track localities on lockdowns and check for violations, seemingly taking a page out of China's playbook.
---
🕵️ BEYOND ECHO CHAMBERS
For the Right:
Why India's #EaseOfDoingBusiness Rankings Can't Be Trusted
For the Left:
Caste Census Demand Reflects the Crisis in India's Social Justice Politics
---
🏴 STATE OF THE STATES
Hopes For Vegan Leather (Meghalaya) – Since pineapples are Meghalaya's main food crop, James Sangma, Meghalaya's Forest & Environment and Power Minister, announced that the state is looking into the properties of a pineapple with the aim of creating vegan leather. While announcing their plans to set up a museum on climate change, Sangma spoke about Meghalaya's aim to become the "silicon valley of green products" and dropped this citrus-y bomb. Say thank you to Meghalaya, vegans.
NASA's "Red Dot" Warning (Punjab & Haryana) – With late monsoon withdrawals and changes in wind direction mid-October, scientists and environmentalists have warned Punjab and Haryana about intense farm fires. Though such instances are annual occurrences in this region, the fires are said to be more intense this year and more likely to worsen our capital's already charred, black lung. NASA says that the red dots, representing large scale fires, have already started appearing in Punjab and Haryana, and the short harvest period due to the monsoons will only make it worse.
Free Sanitary Napkins To Students (Andhra Pradesh) – The state government has decided to give 10 sanitary napkins to 10 lakh government school and college going girls in an attempt to improve women's and girls' attendance rates while prioritising their health. As an initiative under the "Swechha" programme, the sanitary napkins would be distributed amongst the young women. They would also be conducting awareness classes on menstruation and hygiene while partnering with UNICEF, WASH and P&G. Here's to better health!
Tribals Take A Stand (Jharkhand) – The tribals of several villages in Latehar give the call, "na jaan denge, na zamin denge" (will not give life, nor give land) in response to the displacement caused by the Damodar Valley Corporation's 6MTPA coal mining project. According to Vasvi Kiro, a tribal activist, "Around 7,000 people belonging to the Oraon tribe will get affected. Apart from this, 750 villages will be affected by different other plans under the coal mining project." Based on the project proposals, the area alone is expected to provide 6 million tonnes of coal every year for 30 years.
Approved Land Exchange Plans (Madhya Pradesh) – The Madhya Pradesh cabinet has agreed to provide government land in exchange for the private lands that are to be acquired. The acquisition is to happen because of the construction of a 313 km four-lane Atal Pragati Path expressway. According to the government, the lands provided in exchange would be worth twice the amount of the acquired land and that's including the added property value. If we learnt anything from A Hitchhiker's Guide to the Galaxy, the answer is 42.
---
🔢 KEY NUMBER
₹62,926 crores – The amount of gold pledged for loans by Indian households over the past year. Data from the Reserve Bank of India showed gold loans increased significantly in the past year. Gold loans are often a sign of financial distress, especially among low-income households.