October 8, 2021
either/view ⚖️
To join or not to join
To: either/view subscribers
---
Good morning. Can Artificial Intelligence finish a maestro's work long after they're gone?
Yes, that's exactly the case here as AI software helped complete Beethoven's unfinished 10th Symphony. All that was left behind after his death were musical sketches of the 10th Symphony. A group of scientists at the AI startup 'Playform AI' taught the machine his body of work and process. And the result, after more than a year, is the 10th Symphony ready for the world to hear.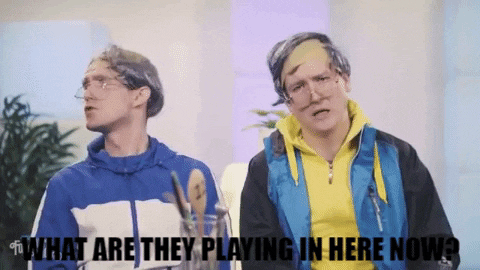 ---
📰

FEATURE STORY
Remembering RCEP: Were we right to move on?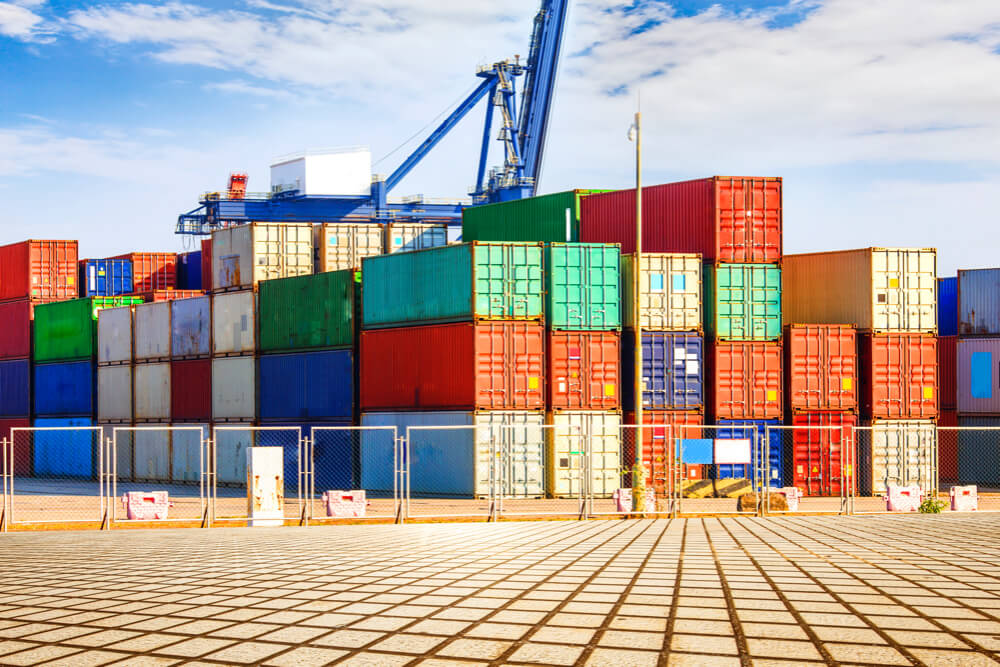 The year is 2019. Some of our biggest problems are still, the spoilers to Avengers: Endgame and maybe too much access to the outdoors. This was when India chose to pull a 'US during the League of Nations', and walked away from signing the RCEP agreement despite having worked on it since 2013. What was then considered a complete boss move has now, on account of our PM's new export-led Foreign Trade Policy 2021-26, been brought under some closer scrutiny. Was leaving the largest and mostly Asian trade agreement on read really that great a move?
Context
The Regional Comprehensive Economic Partnership (RCEP) is commonly described as the "largest" free trade agreement (FTA). Signed by the 10 ASEAN states along with Japan, South Korea, Australia, New Zealand and China – this agreement officially came to be on 15 November, 2020; approximately a year after India chose to sashay away. With the member countries accounting for nearly one-third of the world's population and around 30% of its gross domestic product, this one is definitely a biggie.
The general goal of the RCEP, like any FTA, is to open up the region to each other's goods and services, making it easier for those products to be available across the region. This includes reducing tariffs, breaking down red tape and opening the market up for more exports, something Asia's been asked to do anyway. All of this usually facilitates easy trade and international supply chains within the region – things that India has been trying to get their hands on for a while now. So, why the sudden cold shoulder?
Hindi-Chini not so bhai bhai
A major reason for not joining the RCEP is India's relations with our ever-growing neighbour, China. With growing tensions due to border disputes and "wolf warrior" diplomacy, India felt it would be inappropriate to talk trade relations while putting up with the ever present economic threats from China. At this point, India had already taken several measures to reduce their interactions and this added exposure was considered unnecessary baggage. It was the foreign policy version of meeting someone in person after blocking them.
India was also unhappy with the inclusion of "most-favoured nation (MFN) obligations" in the FTA's investment chapter. This essentially meant that India would have to offer China the same benefits they gave to friendlier nations as every member nation of the RCEP would be each other's MFN. India wasn't too confident about the rigidity of the agreement's rules of origin either – a criteria by which the national source of a product was to be determined. This could lead to other countries flooding our markets with foreign products simply based on tariff rates.
Another major issue that came up was our ability to protect domestic players, especially our dairy and agricultural sectors, while being active members of the RCEP. The way External Affairs Minister S. Jaishankar put it is, "Building on national capacity doesn't make you anti-global. On the contrary, I would argue that if you don't have capacities, you end up as a market for other people's goods… If you want to actually participate more vigorously in the global economy, you must build stronger domestic capacities, and do what it takes for the gaps to be closed as a result of decades of disadvantage."
India had also faced the realities of FTAs. The agreements they had already signed with ASEAN, Korea and Japan led to foreign flooded markets, smaller export expansions than expected and drifting further away from value chain participation. We were not ready to take on another one.
India's lost piece of the pie
India, right now, wants to grow – grow out our domestic industries and make them ready for the global market. They also want to boost domestic demand, understandable considering that's what you need to boost an economy. Sadly, opting out deterred us from both. Joining the RCEP would have created a demand, internally and externally, for products of a certain quality. Thus, enhancing our domestic producers' competitiveness and actually allowing the micro, small and medium enterprises (MSMEs) to be active members of global value chains.
In fact, a lot of the smaller firms, like the ones this move was supposed to protect, have had to shut up shop due to reasons not related to market competition at all. It was the added pressure on the informal sector due to digitisation and surveillance that ended up nipping the bud. The only ones this move genuinely helped were the major consortiums. So, even though profits might reign high, growth and employment don't seem to be doing too hot. Add that to our mostly stagnant exports and tighter spaces for foreign investment despite the newly available corporate cash piles, and we've been forced into easier traps for underdevelopment.
Since the RCEP was basically designed to do away with about 90% of tariffs among the 15 member nations, 16 if India would have joined, it would have acted as a stimulant to growth and employment. Currently, India would also have been the second largest voice in the trade bloc, accounting for China's plateauing growth. Keeping in mind the export goals of our FTP 2021-26, the ability to have that amount of influence over the fastest growing region in the world, in relation to trade specifically, would have put us in a generally more comfortable position.
For India to even begin reaching the goals on the FTP 2021-26, we desperately need to expand our markets and with Japan eagerly awaiting our return anyway, dealing with an environment so toxic might actually help. This time, maybe we can turn off our read receipts.
---
🕵️ BEYOND ECHO CHAMBERS
For the Right:
Can't Solve A Problem? Learn From Narendra Modi, And Just Pretend It Doesn't Exist
For the Left:
PM Narendra Modi's 20 Years At The Helm: A Ringside View From Gujarat To Delhi
---
🏴 STATE OF THE STATES
Letters to the PM and CM (Assam) – 6-year-old Rawza and her 5-year-old brother Aryan wrote letters to Prime Minister Modi and Chief Minister Himanta Biswa Sarma. The subject – late arrival of adult teeth after their baby teeth fell. They requested necessary action to be taken by the two leaders. The letters went viral after they were posted by their maternal uncle on Facebook.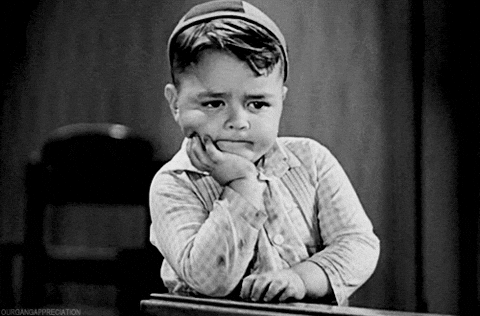 Renaming of Jim Corbett National Park? (Uttarakhand) – The world-famous tiger reserve, Jim Corbett National Park, could be renamed. Ashwini Kumar Choubey, the Union Minister of State for Forest and Environment said the new name could be Ramganga National Park. While some have not welcomed the move, it won't be the first time the park's name was changed. At its inception in 1936, it was called Hailey National Park. Two decades later, it was changed to honour hunter-turned-conservationist Jim Corbett.
Welfare Boards for Non-Resident Tamils (Tamil Nadu) – A decade after the Tamil Nadu Non-Resident Tamils' Welfare Act, 2011 was enacted, the current state government under Chief Minister MK Stalin announced that welfare boards for non-resident Tamils would be set up. It would involve creating a database of non-resident Tamils. Those registered with the Board would get medical and life insurance policies. Due to the pandemic, over 7 lakh workers have returned to the state. Overall, the policy aims to ensure their well-being.
Teacher Vacancy (Bihar) – 2.2 lakhs or 56% of the teaching positions available in the state are vacant. This, according to UNESCO's 2021 State of the Education Report for India. A vast majority of these, 89%, are in rural areas. It's also among five states having the lowest proportion of women teachers at 40%. Sanjay Kumar, additional chief secretary (education), said the state has started the process of recruitment and ensured steps will be taken to make schools a more attractive proposition.
Heli-borne Survey (Rajasthan) – Rajasthan launched a unique water management method. Union ministers Gajendra Singh Shekhawat and Jitendra Singh launched the heli-borne survey in arid areas. It would allow the teams to cover large areas and get more accurate data on the quantity and quality of ground water. The first phase will be carried out covering an area of 1 lakh sq. km.
---
🔢 KEY NUMBER
70 million – The number of new users gained by Telegram in a single day amid the outage of Facebook, Instagram, and WhatsApp. For the relatively new encrypted messaging app, it was a record per CEO Pavel Durov.