January 31, 2022
Good morning. In today's either/view, we look at whether PM Modi's emphasis on duties over rights is a cause for concern. We also look at a human rights issue in Assam, among other news.
---
📰

FEATURE STORY
Emphasis on Duties over Rights by PM Modi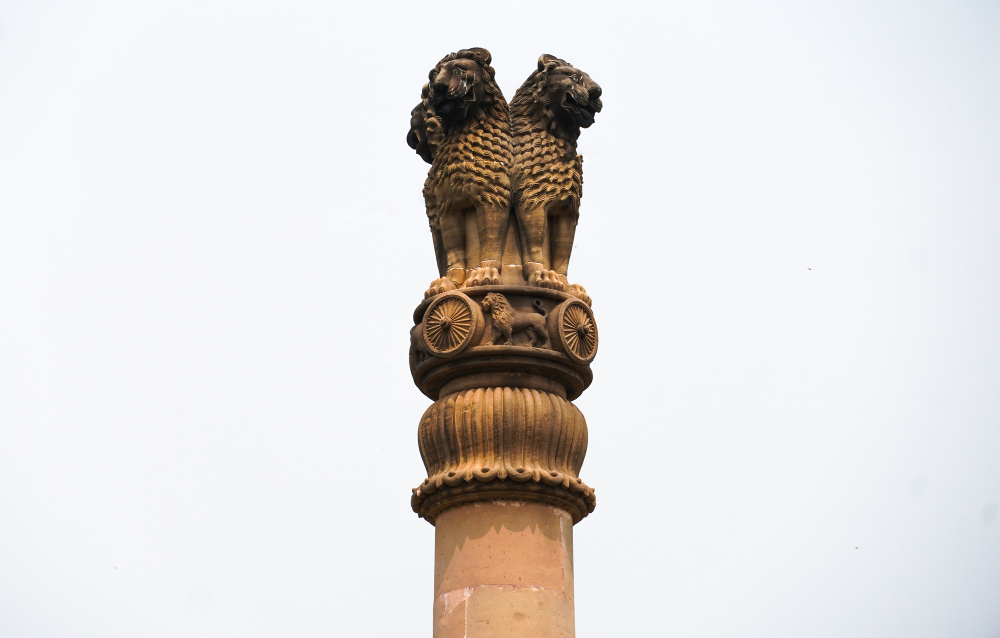 Every year, the President of the United States enters Congress, shakes the hands of political allies and some foes, stands behind the podium, flanked on one side by the Vice President and the other by the Speaker of the House, and gives the annual State of the Union address. It's a chance for the President to talk about his vision for the year ahead. Through the decades, one sentence remained constant – "The State of our union is…"
In India, the closest we get to that is the Prime Minister's address on Independence or Republic Day, along with a parade to boot. As far as India's Presidents are concerned, they give speeches too. However, the coverage and analysis are mostly reserved for the Prime Minister. The two men recently gave speeches that have caused some controversy. They seemed to emphasise duties over rights and said reliance on the latter has weakened India. Some say this is a way for the government to abdicate its responsibilities. For others, it's much ado about nothing.
Context
Democracy has always been thought of as an idea, an experiment that has continued for decades. Arguably, the two most important components are people and government. On the one hand, President Abraham Lincoln spoke of Democracy as "government of the people, by the people, for the people." Then there's former British Prime Minister Sir Winston Churchill who said in part, "Democracy is the worst form of government except for all those other forms that have been tried from time to time."
In India, democratically elected leaders take an oath to faithfully execute their roles, as the constitution lays out. It is a sacred text that contains the Supreme laws of the land. Even as high a platform as the constitution is, it does not prevent it from being interpreted by people. It's also not a rigid document as it can be amended.
Among its contents are fundamental rights and duties. Fundamental rights, as included in Part III of the constitution from Article 12 to 35, are applied irrespective of place of birth, gender, religion, caste, creed, etc. Fundamental Duties, included in the constitution in 1976, are moral obligations of all citizens to promote a sense of unity and patriotism. Unlike fundamental rights, these aren't enforceable by courts.
Let's get to the controversy at hand. In a speech at the launch of the Brahma Kumaris' year-long programme of events marking 75 years of independence, Modi said two things that caught people's attention. First, he said, the talk and fight for rights had weakened India. Second, he decried that ignoring duties had become a part of national life.
This isn't the first time he has spoken on this. In October, he said something similar on the 28th foundation day of the National Human Rights Commission. "Human rights should not be only about rights, but also duties", he said. In January 2020, at the second Pariksha Pe Charcha event in front of students and teachers, he said rights and duties should not be isolated from each other. In 2019, marking the 70th anniversary of the adoption of the constitution, Modi said we should think about fulfilling duties enshrined in the constitution.
Historical precedence and misplaced concern
Modi isn't the first eminent Indian to speak on the importance of duties. In 1925, presiding over the third Kathiawar Political Conference, Gandhi said in part, "The true source of rights is duty. If we all discharge our duties, rights will not be far to seek." Former Chief Justice of India, SA Bobde, at the International Judges' Conference in February 2020, quoted Gandhi and said, real rights are a result of the performance of duty.
In his pre-Republic Day address, President Ram Nath Kovind spoke of rights and duties being two sides of the same coin. They are intrinsic to who we are as a people and country as enshrined in the constitution. Much has been made about his remarks as well. However, it's important to look at the context. He spoke of fundamental duties by rendering service in the Swachh Bharat Abhiyan and COVID vaccinations. He also mentioned the duty to follow health and safety protocols. These aren't even remotely scary or concerning but rather speak to our better angels.
The discussion on linking rights and duties isn't new. In India, there has been a long tradition of emphasising duties. When speaking of the constitution, there has always been a focus on rights. No one is denying that rights aren't important. Prime Minister Modi and President Kovind were saying duties shouldn't be ignored. Progress can't be measured only by economic or financial metrics. Along with the right to free speech, comes the duty to protect the country from violence and threats. As G Kishan Reddy, Minister for culture, tourism, and development of the Northeastern region wrote, fulfilment of duties is the most earnest way to realise the country's full potential.
Inherently wrong to link rights and duties
All this talk about interlinking rights and duties seems like an attempt to blur the lines between the two. On paper, fundamental rights are guaranteed to every citizen. In practice, that isn't the reality. Hence, people must fight for rights. Whether it be rights denied to them or others. One interpretation of Modi's remark is from Samuel Moyn, Professor of history and jurisprudence at Yale University. He said it's often a tactic of someone who wants to return to a time where rights were limited for some people.
Modi's attempt to put duties over rights can also be seen as insulting to citizens. As linguist and researcher Mahtab Alam wrote, it gives an impression that Indians have never or aren't doing anything for the country. A citizen's supposed primary responsibility to make things work is a wrong way of thinking. Citizens vote, pay taxes, adhere to laws, etc. With checks and balances, the government has a role to play – govern, enact laws, provide basic services, etc. They are bestowed with a lot of power for just that. An emphasis on duties gives the impression that the government is taking a hands-off approach and absolving itself of any responsibility or accountability.
The remarks taken in a historical context don't paint a flattering portrait. S Ananth, an independent researcher and advocate wrote, authoritarian regimes like that of Stalin and Hitler spoke of rights being subservient to duties. As Tavleen Singh wrote, what has weakened India has been the neglect and erosion of basic rights. Take freedom of speech. It's not a coincidence that the government has infringed upon this right and others in recent years. Critics of Modi's and Kovind's remarks might agree with President Gerald Ford's assessment in 1975 when he said in part, "I must say to you that the state of the Union is not good."
What's your opinion on this?
(Only subscribers can participate in polls)
a) Emphasis on duties over rights by PM Modi is a cause for concern.
b) Emphasis on duties over rights by PM Modi is not a cause for concern.
---
🕵️ BEYOND ECHO CHAMBERS
For the Right:
Let them eat communalism: Yogi's poll pitch may work but heartland's jobless fury endangers India
For the Left:
Reality of Hinduphobia must be established to challenge otherisation and persecution of Hindus in academic, media discourse
---
🏴 STATE OF THE STATES
A human rights issue (Assam) – Last Saturday, student leader Kriti Kamal Bora was shot in the legs by the police during an anti-drug operation. The Assam Human Rights Commission (AHRC) has called this a "prima facie case of violation of human rights". This means that till further evidence is provided proving the police's necessity, the case would be treated as a clear violation of human rights. And now, Bora has also been denied any compensation for his injuries, something he is eligible for as per Section 18 of the Protection of Human Rights Act, 1993.
Why it matters: The state government has been accused of acting overly trigger happy in cases that involve criminal activity. As of December 2021, 48 people have been killed in encounters by the police and another 28 have been injured. Looking at CM Sarma's "zero tolerance" policy to crime in the state, this number is expected to only rise.
Worryingly low cane yields (Haryana) – Sugarcane farmers of the state are facing major losses in the state. The reason? The top borer insect. This year, around 60% of the sugarcane yield has been affected. Affecting around 95% of sugarcane fields, even scientists and insecticide manufacturers are worried this time. Sugar production has also gone down to 10% from the 12% it normally is.
Why it matters: Haryana is usually one of the top ten sugarcane producing states of India. But for the past two years, their cane yield has been dropping due to these pests. The insecticides being used in these cane fields have turned out to be rather useless in defending the crops. Scientists are worried about the CO-0238 variety which is supposed to be high yielding and cover over 70% of the state's area. The pests have largely affected this variety.
Draft Liquor Laws (Bihar) – After intense criticism and several deaths, the state government has agreed to amend their liquor laws. According to officials, one of the amendments will let drinkers go without an FIR if they are able to pay off a fine. If they can't pay it off, then they will have to face charges and go to prison for a month. Repeat offences are supposed to invite a larger penalty, longer imprisonment terms or even both.
Why it matters: These amendments are expected to reduce bail-related cases in the courts. Something even Chief Justice N V Ramana has criticised the state for. Right now, around 25% of the bail pleas being filed in the Bihar courts are related to the Bihar Prohibition and Excise Act alone. 39,622 bail applications remain pending in Bihar. But some believe that this new amendment only favours wealthy offenders.
Leaking papers (Rajasthan) – On 26 September 2021, the Rajasthan Board of Secondary Education (RBSE) held their recruitment exam for teachers, the Rajasthan Eligibility Examination for Teachers (REET). After a police probe, it was found that the question paper was leaked two days before the test, after it was stolen from the state department. As a result, the state board's chairman D P Jaroli and secretary A K Sengwa were sacked on Saturday for incompetence.
Why it matters: As the REET exam is a compulsory exam to become a teacher in state-run schools in Rajasthan, it is rather important that it remains fair. Over the last few years, nearly three major exams have been called off due to such irregularities each year. Several aspirants had even staged a protest against the REET exam last year. To further prevent cheating, the police made preemptive arrests and even shut down the internet in Rajasthan. Yet, here we are.
Overlooked farmers (Andhra Pradesh) – As per a survey conducted by LibTech, around 15.2 lakh farmers haven't received their payments under the PM Kisan Samman Nidhi scheme. Payments of ₹82,03.7 crore have been made, but another ₹13,43.5 crore are yet to be received by the registered farmers. The state's Agriculture Department is yet to publish reasons for the same.
Why it matters: Andhra Pradesh has one the highest rates of farmer suicide in the country. From 2010-12 alone, for every 1,000 farmers, 47 of them committed suicide. For the rest of India, it was 15 for every 1,000. The farmers of the state have regularly faced hardships when it comes to resources and this centrally-sponsored subsidy was supposed to help. Yet, mainly due to bank rejections and Aadhaar verification issues, 15.2 lakh farmers didn't receive either parts or the entirety of their instalments.
---
🔢 KEY NUMBER
85 – According to the Transparency International report, India came in 85th in the Corruption Perceptions Index 2021. This is an improvement from last year's report where we placed 86th out of 180 countries.