October 19, 2021
either/view ⚖️
Controlling the narrative
To: either/view subscribers
---
Good morning. Realism just got taken to a whole new level! Russian film actor Yulia Peresild and director Klim Shipenko safely returned to Earth after shooting scenes in the International Space Station. The scenes were for The Challenge which follows a surgeon dispatched to the ISS to save a cosmonaut. If this project continues to meet its deadlines, it will be released before Hollywood's space-set Mission Impossible project. Adding itself to the list of firsts when it comes to Russian space endeavours.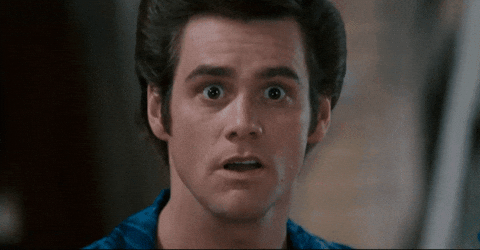 ---
📰

FEATURE STORY
Facebook Whistleblower's Allegations: Overblown or A Turning Point?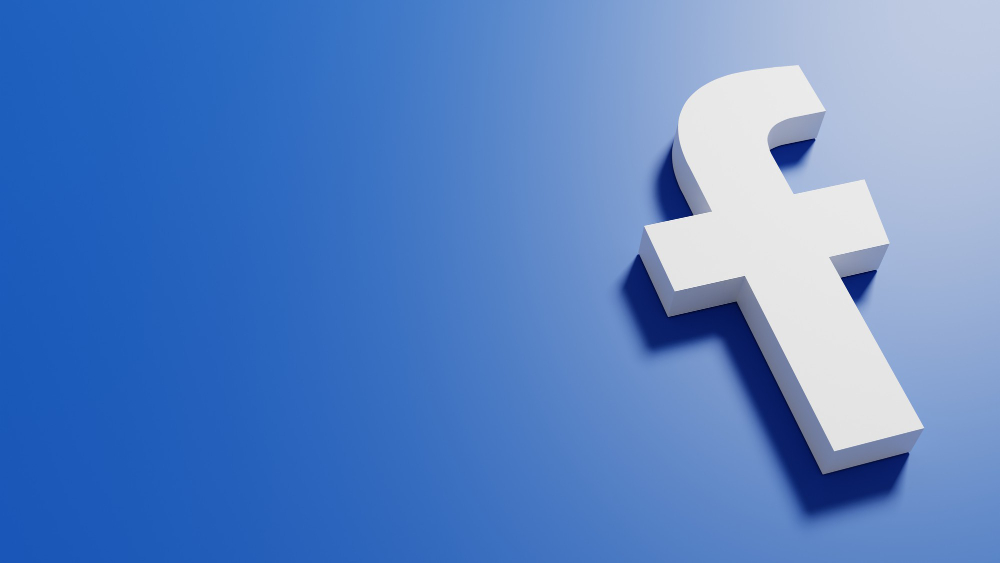 Facebook founder and CEO Mark Zuckerberg wanted to bring the world closer together. Mission accomplished? Not in the way he might think. Facebook hasn't exactly had the best news cycle over the past few weeks. It suffered a worldwide outage of its platforms, including WhatsApp and Instagram. Before that, a former employee turned whistleblower, Frances Haugen, spoke out about some of the internal policies of Facebook. What followed was a reigniting of the debate on Facebook and its impact on the world. Is it doing enough to protect people, democracies and is it actually bringing people together?
Haugen didn't come empty-handed. Thousands of pages of internal documents containing policies, research, and data on how Facebook does and doesn't restrict hate speech, harmful content, and conspiracy theories. In her testimony to lawmakers in the US, she said Facebook suffered from "moral bankruptcy." It's all about keeping a user engaged. For this to happen, Facebook's algorithm favoured hateful and divisive content. The formula is simple, more engagement equals more money for Facebook.
Context
There's no doubting Facebook's reach – 2.89 billion monthly active users. It's a large platform with a large microphone. That very democratisation means anyone has a voice, for better or for worse. Given this, it's a boon for advertisers and Facebook. For Facebook, ads equal revenue. Lots of it, in fact – $84.2 billion in advertising revenue in FY 2020. That's 98% of its total revenue.
Let's take a brief tour through some of Facebook's important milestones. What started as a small project in 2004, transformed into a public company in less than a decade. In May 2012, Facebook's IPO debuted at $38 a share, and the company was valued at $104 billion. Just three years later, Facebook reached 1 billion active users in a single day for the first time. In the years that followed, its reach has only grown exponentially with the acquisition of WhatsApp and Instagram.
Frances Haugen joined Facebook's civic integrity team in 2019. This team was tasked to look at election interference worldwide. Political parties, candidates, and campaigns use Facebook to reach and sway voters, taking advantage of its reach. Forming groups, posting content, and sharing them is the basic loop. The civic integrity team had an oath – to serve the people's interest first. It meant those on the team worked on Facebook's impact on the world, i.e., keeping people safe and defusing polarising or hateful content.
A month after the 2020 US presidential election, the team was dissolved. What followed was unprecedented. Conspiracy theories started falsely alleging that the election was stolen from Trump. Then, on January 6, rioters (supporters of Trump) stormed the US capitol as Congress convened to formally certify Biden's victory. Some of them used Facebook as an organising tool. As Haugen put it, Facebook's priority was to put profits before people.
Crisis of its own making
For Haugen, the disbanding of the civic integrity team was the last straw. The documents she released revealed a simple truth – Facebook misled the public about how its platform and algorithms spread divisive and hateful content. Perhaps most damning, Facebook executives know their platforms can be made safer, but choose not to do so. No prizes for guessing why. Could AI be the solution? Facebook thinks so, but its own engineers don't. Internal reports say that AI will catch only a fraction of the content.
In the aftermath of the 2016 US presidential election, Mark Zuckerberg himself admitted that the company didn't do enough to stop misinformation. During the years that followed, Facebook's approach didn't match their public-facing commitments. In an increasingly fractured world, it's easy to inspire people to hate. Here's one example. The integrity team's research showed Facebook's group recommendations feature drove people towards polarising content. Executives declined requests from the integrity team to turn this off.
Then, in the run-up to the 2020 election, they had a change of heart, to some extent. Political group recommendations were frozen, and the news feed algorithm was tweaked to less likely show content flagged as "potential misinformation." This didn't last for long. Fearing reduced engagement, they restored the defaults soon after the election.
That the company is well known as a hotbed of lies and conspiracy theories became a punchline during the recent outage. For those precious few hours, your friend, neighbour, or relative didn't see a post on how the COVID vaccines were a way for the government to plan 5G chips in humans. For all of Haugen's claims, she had important validation. Her former boss, Samidh Chakrabarti, backed her call for change.
For India, Facebook's decisions have been concerning. Let's take one example. Ankhi Das, its top public policy executive for India, defied employees who asked a BJP politician to be labelled a 'dangerous individual'. It's because he posted content on wanting Rohingya Muslim immigrants to be shot at.
Mischaracterization and ignoring the progress that has been made
Facebook's PR machine was in full swing as Haugen came forward. Zuckerberg's defence summed up the allegations as not making sense. In a post to Facebook employees, he said the reports painted a false picture of the company and its policies.
Haugen didn't stop at revealing information. She filed several complaints to the Securities & Exchange Commission (SEC). If you're wondering if Facebook is in legal trouble, the answer might be no. Ultimately, any action can be taken only if Facebook purposely lied to regulators. Any internal staff disagreement on implementing policies isn't sufficient, as Howard Fischer, former Senior Trial Counsel in the New York Regional Office, U.S. Securities & Exchange Commission, wrote.
No doubt, combating misinformation online is an important and complex topic. There is so much nuance when dealing with online algorithms and people. Facebook clearly pours a lot of resources into conducting research. In fact, it employs more people dedicated to fighting harmful content than any other social media platform.
What does Facebook have to show for it? If you look at vaccine misinformation, vaccine hesitancy has declined by 50% among Facebook users. Let's look at 2020 alone – more than 5 billion fake accounts were removed even before they were flagged. In the run-up to the elections, 265,000 pieces of content were removed for violating voter interference policies. More than 30 million pieces of content violating policies regarding terrorism. Not to mention identifying 900 militia organisations and removing their pages, groups, and events.
We know the company makes a lot of money from ads. Advertisers throng to Facebook because of its large user base. It's a win-win. The assertion that the company profits off anger is flawed, according to Zuckerberg. He says that advertisers constantly tell the company they don't want any harmful content next to their ads. On the news feed algorithm front, what has Facebook done? The answer came before Haugen joined the company. In 2018, it prioritised "Meaningful Social Interactions". It encouraged sharing content between friends and family even though Facebook knew it would lead to less engagement. It contradicts the claims of profits over people.
On the issue of polarisation, there's no question the world has become more polarised. Given Facebook's impact on society, it's certainly fair to ask questions about its algorithms. However, societal and political polarisation has predated Facebook. Simply making changes to algorithmic ranking systems doesn't explain wider polarisation. For example, polarising content is prevalent on other platforms like WhatsApp. And guess what, the messaging platform doesn't have any algorithmic system at all. As Nick Clegg, Facebook's Vice President of Global Affairs stated, there aren't easy answers, and cherry picking pieces of leaked material undermines the cause.
---
🕵️ BEYOND ECHO CHAMBERS
For the Right:
Why defence minister's claim that Savarkar filed mercy petitions on Gandhi's advice is indefensible
For the Left:
The real story is Gandhi, Savarkar were on same page on Hindi, Hindu, Hindustan — and caste
---
🏴 STATE OF THE STATES
MP's Good Samaritans (Madhya Pradesh) – The Centre's Good Samaritan Scheme has come into effect in MP. The scheme is aimed at lowering the fatality rate of road accidents by rewarding people that have helped save a life. If an individual rushes a victim to a hospital within the "golden hour", thus saving their life, they would receive a reward of ₹5,000. Citizens are eligible for the reward only if the victim sustains "brain, spinal cord injuries or is admitted to the hospital for a minimum of three days or undergoes major surgery". The state also says that an individual can be rewarded upto five times each year.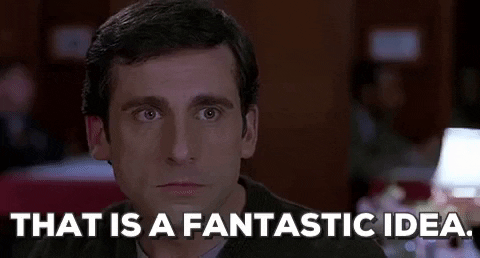 Social boycotting of Jind's SC community (Punjab & Haryana) – The SC community of the Jind village have filed a petition in the high court to get their social boycotting to stop. The members of the community say that they "cannot enter the areas where the dominant communities reside" or work on their fields in peace. Even their rations need to be picked up from the city 40 km away. According to the petitioner, "As a result of the ongoing boycott, the life, livelihood and education of about 200 families of the SC community of Chattar village is in imminent danger." The petition is expected to be heard before the court sometime next week.
Union Territory for tribals (Odisha): A meeting held by the Dandakaranya Parbatmala Bikash Parishad (DPBP) saw the attendance of Chhattisgarh tribal leader, Arvind Netam, and Gangadhara Swamy Setti. Immediately making what was considered to be a Koraput district-specific issue, a more national one. Having lost all hope over government support for the tribals, the DPBP says that "demanding UT is the right step towards safeguarding" them. Given that a majority of the population (40%) from the contested area (Dandakaranya) is tribal, the demand doesn't seem that unachievable either.
Naga's endangered languages (Nagaland) – According to UNESCO, all 14 Naga languages are "vulnerable", making them more likely to disappear in the next century. The current "language of the street" in the state has become Nagamese, which isn't even of Naga origin. It is a combination of Assamese, Hindi and Bengali. This is why professors and other such dignitaries are looking to protect and promote the use of Tenyidie. Tenyidie is the language of Tenyimia, "a group of Naga tribes that trace common ancestry and have the largest speakers of a standard language". Promoting Tenyidie could protect a whole culture.
Changing narratives of Rayalaseema (Andhra Pradesh) – Adults don't fear as the younguns are here. Attempting to move away from the "faction feud" narrative of Rayalaseema, younguns have taken to social media to revive the "better side of the region." Tired of traditional media lampooning the region for its "backwardness", a number of pages have been set up on Facebook, Instagram and Twitter to promote Rayasaleema's "natural grandeur". While most pages post pictures of landmarks and traditions of the area, some have even started highlighting the various welfare schemes introduced there. As any PR person knows, you control the crisis when you control the narrative.
---
🔢 KEY NUMBER
427 – Number of charging stations for electric vehicles installed across our country. 77 of these charging stations are on major national highways, and the rest are spread across seven states and the Union Territories of Delhi and Chandigarh.