October 20, 2021
either/view ⚖️
New partnerships
To: either/view subscribers
---
Good morning. Home is where the heart is. However, buying a home is a stressful undertaking. If you're in the market, perhaps Mumbai isn't the first place you might want to go to. Not only is it the most expensive city to buy a house in India, now, according to a new survey, it's also the least happy place to buy a home in the world. Conducted by Online Mortgage Advisor, the highest Indian city in the rankings is Chandigarh at fifth place.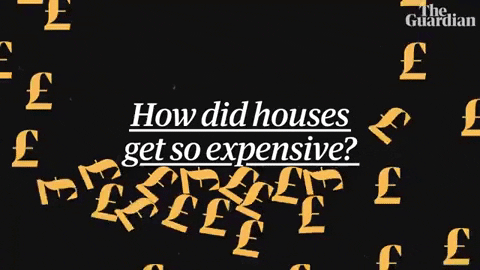 ---
📰

FEATURE STORY
Assessing AUKUS: Examining its effects on Indo-Pacific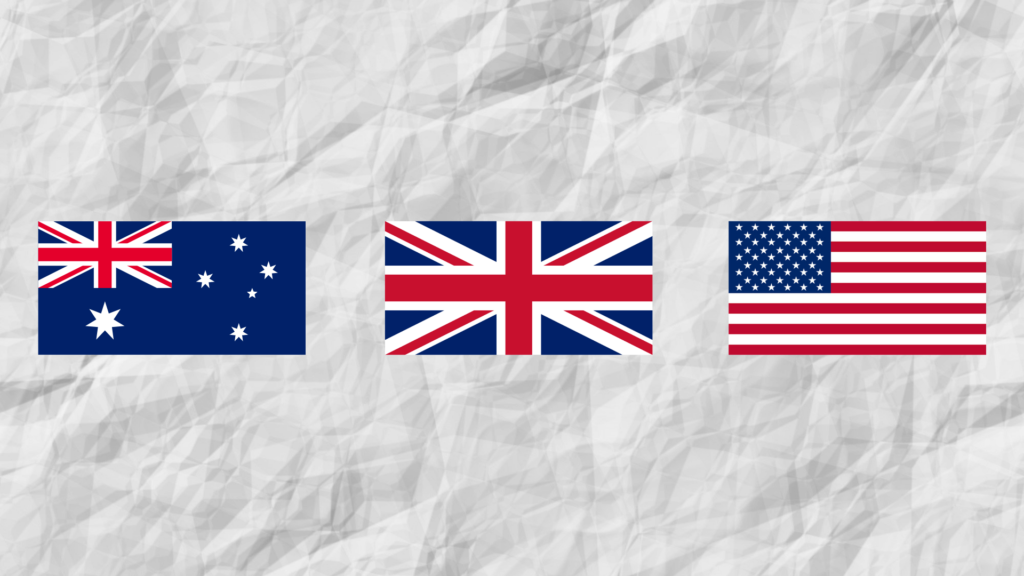 The first thing you learn in a Political Science classroom is that "politics is the struggle for power." Well, that and you always close the door behind you. And boy, are they taking that to heart in the Indo-Pacific. Right now, there are two new active coalitions functioning in the region. One being an India-included Quad and the other, an India-excluded AUKUS. While both groups seek to curb China's influence, the US' involvement in the two are beginning to spice things up. Is AUKUS really going to tip the scales in Australia's favour or are we looking at the foundations for a stable playing field?
Context
There's a general misunderstanding when it comes to the Quadrilateral Security Dialogue (Quad). This "alliance" between the US, India, Japan and Australia has always been described as an "Asian NATO". Which, it is absolutely not. The Quad was never meant to be and isn't a military alliance. Instead, it's a "loose-knit network" of nations that have similar goals. A big one being to check China's growing influence in the Indo-Pacific. This on and off dialogue has been trying to stay active since 2007. And this year, with tightening Indo-US ties, the Quad's become quite relevant in the region.
This brings us to AUKUS. Standing for Australia, UK and the US, AUKUS is a proper security partnership. Officially announced on 15 September, 2021, this pact is aimed to help Australia acquire "cutting edge military technology". While not exclusively spelling it out, AUKUS runs on the same checking-China policy. Only this time, by boosting Australia's maritime military presence in the Indo-Pacific. As of now, the UK and US are set to share nuclear technology for eight new submarines, strengthening Australia by pushing them into a "select club of nations" including India, France, Russia, China, the UK and the US.
An Indo-less Indo-Pacific
It's easy. You can't have an Indo-Pacific without the Indo. AUKUS' clear decision to keep India and Japan out of the pact does seem to insinuate the opposite. The US also went on to call their deal of sharing nuclear tech with Canberra, the capital of Australia, a "one-off". This makes things far more complicated as India currently is in need of a more powerful reactor for their "indigenous submarine programme". And things would have surely been a lot more simpler if their new friend would have left the door ajar instead.
Another thing to remember is that India really doesn't owe anything to the US. In fact, out of all the Quad partners, India's relationship with America is the least close. This is exactly where the problem lies. A team works best when every member is pulling their weight. With the US' backing of Australian nuclear power over India's, this could show itself in Quad proceedings. Pushing China back was not the only motivation for Quad. AUKUS indicates that the US might be more interested in deterring than investing in this region.
India also took notice of the US' treatment of France. In 2019, France signed an agreement with the Australian government about submarines. And before we knew it, AUKUS was announced and Australia replaced France with the US. Thus, further diminishing France's influence in the Indo-Pacific region. Given that India too was left out of possible military aid from their Quad partner, India's sympathies went to France. Considering India's already unsure attitude towards the US, this could have pushed them further along.
The US' hasty withdrawal from Afghanistan, along with all of this, shows that it is slowly but surely trying to retreat from Asia as a whole. This would not only affect the Quad's current trajectory, which is comfortably hopeful at the moment, but also put India in almost imminent danger. In fact, most of Central Asia would have to redraw their security arrangements to keep the Indian Ocean fairly peaceful. Sure, Australia would also emerge as a force to be reckoned with but a retreating US could empower China to act out.
Powerful friends make a powerful nation
What's better than meeting an enemy's enemy? Finding out that you and your friends dislike the same person. Considering India's current preoccupation with China's intrusions on land, it would be nice to have a significant power help protect it's maritime fleet. Don't get us wrong, India definitely does have some decent naval capabilities. It's just that when it comes to China, the more hands on deck the better. As of now, any action planned on deterring China is of great strategic benefit to India and should be treated as such.
In fact, what AUKUS shows us, especially with the UK involved, is that the Anglosphere is now waking up to the threat that China poses. Until very recently, Australia and the UK, like New Zealand right now, have tried to stay away from the China discussion. The UK was even pushing towards China with their "golden era" in bilateral relations in the mid-2000s. With this pact, all of that goes out of the window. Even preventing "further defections from the Anglosphere."
AUKUS also marks a significant shift in Asia's security politics. Since the Treaty on the Non-Proliferation of Nuclear Weapons, 1970, US allies were kept from obtaining nuclear arsenals for themselves. The idea being that the US's nuclear umbrella would cover you. Given that the US is now open to sharing nuclear secrets with Australia, the only other country barring Britain, this allows for a "renewed debate" around nuclear options. Substantially strengthening the region's defence and moving it away from America's stranglehold.
Coming to the actual nuclear powered submarines, India's already got them. They're also trying to acquire more, planning to build its own nuclear attack fleet. Pre-AUKUS, India would have to solely focus on Russia for defence partnerships. Now, our perspective gets to widen a bit. With France being left out of AUKUS, their focus would be on retaining their "major actor" role in the Indo-Pacific. Going into a nuclear agreement with India would do that. Considering India's reluctance in joining any blatant military pact, the Quad is also set up such that agreements like this can happen. All without hurting anybody's feelings.
---
🕵️ BEYOND ECHO CHAMBERS
For the Right:
Rising hunger to shrinking freedom, the many elephants in Modi govt's room
For the Left:
Why The Global Hunger Index Does Not Pass the Smell Test; Here's What India Must Do
---
🏴 STATE OF THE STATES
Technology to keep watch (Odisha) – To keep a check on prisoners in some sensitive jails, the Odisha prisons directorate will buy drone cameras for aerial surveillance. Officials say it will help authorities keep a watch on the large jail premises and cover blind spots of CCTV cameras. A prisoner calling system will also be put in place where the biometric fingerprints of prisoners will be collected. This will be used for inmates to gain entry into telephone booths to speak to family and friends.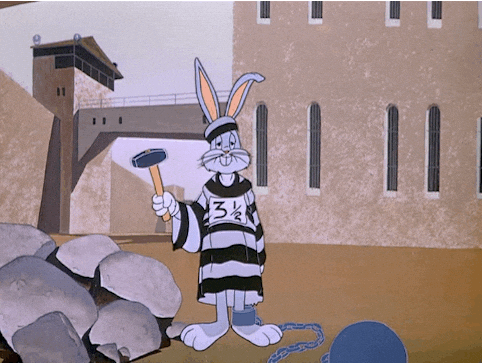 Rice for plastic exchange (Karnataka) – Sustainable living has gained momentum as the impact of climate change is felt across the country. To create awareness, authorities in Koppal district have come up with something unique. District officials will offer 1kg of rice or jaggery in exchange for the same amount of single-use plastic. Started as a part of Gandhi Jayanti celebrations and the Clean India Campaign, the initiative will continue till the end of the month.
Migrant exodus (Kashmir) – As violence has gripped Kashmir, many migrants have started to leave, fearing for their safety. Many of them, as they waited to catch a train, slept in police stations and camps of security forces. For many non-locals, the recent killings have left them with no choice but to leave. Many others had already taken cabs or buses to depart. 
Brush up on Ramayana (Madhya Pradesh) – If it has been a while since you read the Ramayana, you might want a refresher. The state government will hold a quiz on the epic. If you're the winner, you'll travel to Ayodhya city, the place where the Ram temple is being constructed. Organised by the state's culture department, it's in line with the government promoting Hindu mythology. Some of its more recent initiatives include allocating ₹1 crore for the 'Ram Van Gaman Path' project and offering Ramcharitmanas as an elective for first-year students in state colleges and universities. 
Possible terror threat (Assam) – Assam could be in for a few tense upcoming days. The state police have issued an alert of possible terror threats from Pakistan's Inter-Services Intelligence (ISI) and Al-Qaeda over allegations that Muslims have been persecuted in the state. Some of the threats are specific to RSS cadres with reports of possible IEDs at mass gatherings. Local law enforcement and intelligence officials have been put on high alert.
---
🔢 KEY NUMBER
50,000 MT – The amount (Metric Tonnes) of wheat and medical aid India will send to Afghanistan as the country's food crisis drives millions to the brink of starvation. The UN World Food Programme is in touch with the Indian government for procurement. Last year, India sent 75,000 MT of wheat.